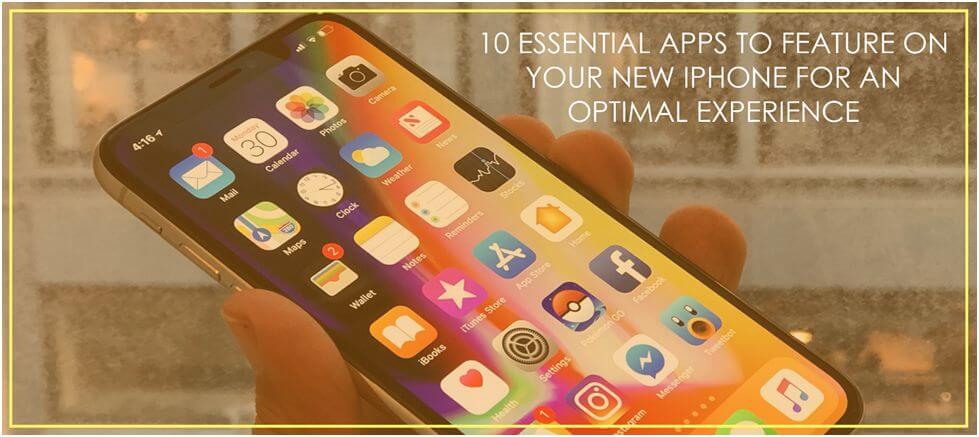 Change is never easy, especially if it is a technological one. Let's say you have been a dedicated Samsung user all your life. You're familiar with its functionality and have become attuned to its interface. Shifting to an Apple device all of a sudden might put you in a perplexing position, naturally. It's unchartered territory. However, this sort of diversity is a refreshing thing, as well. Getting to explore an entirely new OS, soaring across a differently designed interface, and shifting to alternate specs is nothing short of exciting. And, don't even get me started on the novelty apps, which are the real essence of any smartphone. This brings us back to our topic.
Have you recently purchased a new iPhone yet are unsure of the mobile applications you want to include in your menu to elevate your usage potential? Then, consult the following list of apps that have been expertly handpicked especially for the beginners like yourself. Check them out below and allay your worries.
Moment
A smartphone is an amazing device which gives you ready access to non-stop entertainment, productivity, and connectivity. However, just like everything else, its usage fares well only in moderation. If you are one of those individuals who feel that they spend way too much time on their devices, then 'Moment' is an app which can reel you back to the pleasant, moderate levels. This app helps you minimize your screen time through its tracking tech, undo your addiction with its coaching sessions, and work together as a family with its team support functionality. You can download it for free from iTunes, and if you like it, subscribe to its affordable plans to unlock premium features.
Cash App
Nobody actually carries wads of cash in their pockets anymore. The trend has shifted to a virtual form of money which makes transacting super easy. Cash App is one such application on iTunes, which allows a quick and convenient transfer of money without any extra fee. With its advanced push-notification feature, you can easily know when a cash deposit has been made into your Cash account, and when your Bitcoin purchase request has been followed through. Moreover, it is quite safe, because it protects your financial payments with a unique passcode, Facial ID and Touch ID. Cash App has a rating of 4.6 out of 5 on the App store and is available for a free download.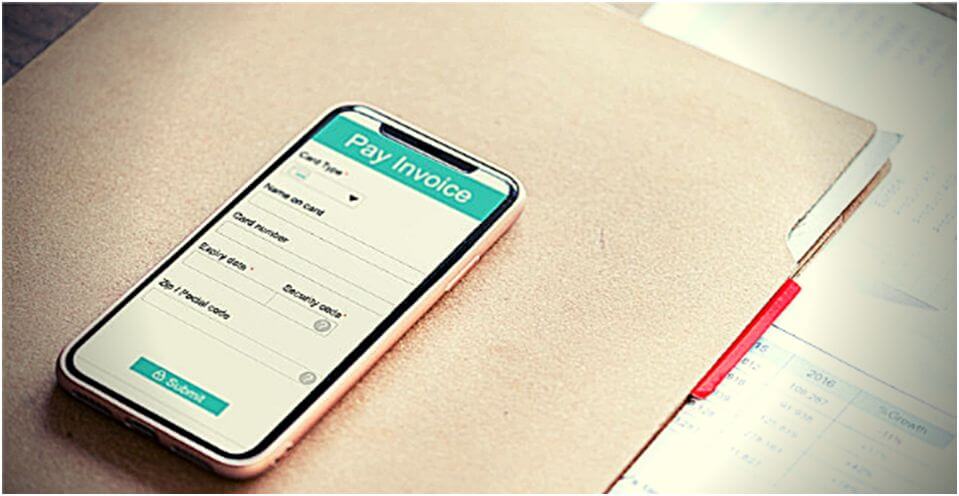 1Password
Declared as the most efficient password manager of 2018, this app definitely deserves your trust. Given the cybersecurity needs of the present era, most websites require you to come up with unique combinations for passcodes, which can easily slip anyone's mind. However, 1Password promises to store all these weird security keys in its super-safe repository, protected by a single, Master Password, which only you know. Give it a free 30-day trial, and then see if you want the full-fledged plans or not.
Foursquare City Guide
If you are a foodie by heart yet are tired of frequenting the same restaurants over and over again, then Foursquare is the perfect app for you. Check out the unexplored culinary hotspots in your local area or anywhere around the world with a simple touch. Chat with the food-obsessed online community, and get to know expert reviews on do and don't dishes. Log your been-to and must-visit places all on one platform. Revolutionize your sleepovers by ordering nibbles from a new spot in your neighborhood, and by pre-acquiring classical rom-coms options by windstream communications, for an ultimate movie + food experience. Foursquare is super easy to download and quite battery efficient.
Dark Sky
Featured in popular journals like Wall Street and New York Times, this weather-forecasting app has a cult following of its own among the iPhone users. Why? Because of its hyper-localized climate accuracy, down-to-the-minute predictions about the winds and the rain, a gorgeous radar animation showcasing the path of the storms, push notification weather alerts, historical data from the past and an amazing synchronization with the Apple watch etc. All these features for a small price of $3.99. Worth it, right?
Pocket
This app has an amazing 4.8 rating out of 5 on iTunes. Why? Because it enables you to 'save' articles, videos, podcasts, news, magazine pieces, recipes and other kinds of content which come across your eyes for a relaxed, later perusal. You won't need to search everything up again. Simply open the app and resume what you were reading before. Pocket is available on iTunes for free but does have certain in-app purchases.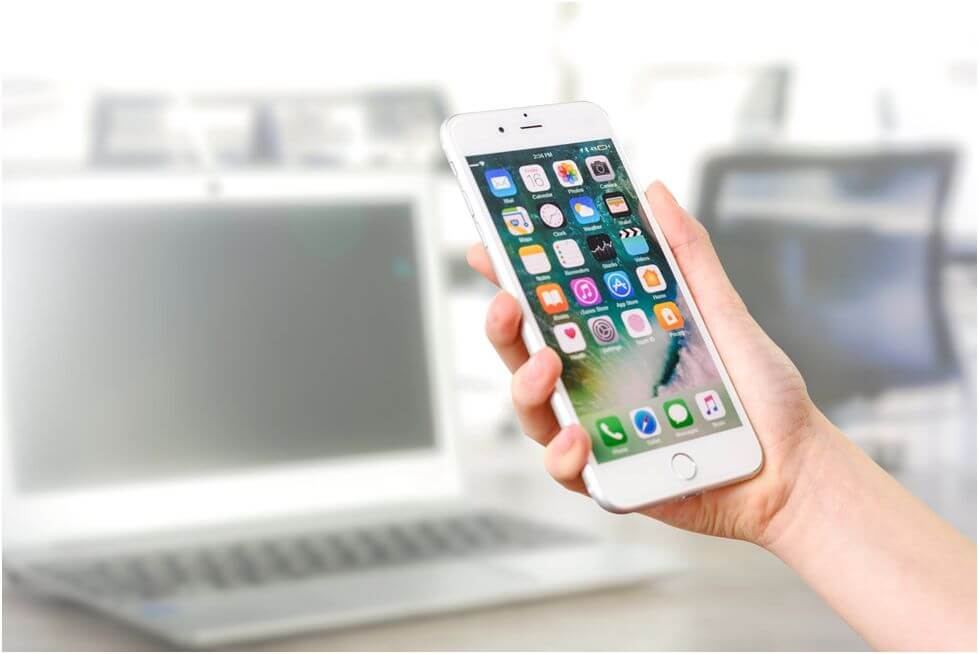 Citymapper
It's very easy to get lost in a booming metropolis. Not if you have Citymapper installed on your new iPhone. Yes, this app is well-known for its expert navigation features, including transit maps, disruption alerts, Uber integration, bike routes, local and international coverage etc. Download it for free from iTunes now.
MINDBODY
Quick question: How do you plan on keeping your resolution about reaching new levels of fitness this year? By trying out new classes, reading coaching books, treating yourself to wellness cures and whatnot, right? How about I tell you of a free app which includes all this and so much more? Yes, MINDBODY is one such amazing application which brings fitness classes and workouts happening in your neighborhoods to your very phone. Check out the introductory offers on the self-care and HIIT sessions near you, and book your spot.
Citizen
This app acts as a neighborhood watch program, proposing to keep the community safe by sending instant alerts to your iPhone in case of any criminal activity. It is location-specific and available for a cost-free download on iTunes. If you're a safety concerned citizen, this app is ideal for you. Some of its prominent features include: push notifications about a crime in progress, live video footage of the dangerous incident so you know which path to avoid, and curated information about the history of crime in the area.
Overcast
Podcast player on-the-go. This app is a powerful all-rounder in its field. It has a simple and user-friendly interface, which allows you to download shows even when offline, tune in recommendations from Twitter, do a quick search for new podcasts, enhance speech volume with Voice Boost, adjust playback with Smart Speed and synchronize with Apple Watch and CarPlay etc. You can download it for free from iTunes, and listen to episodes whenever you want.
In conclusion, if your new iPhone doesn't feature any of the aforementioned apps, it won't be able to render a powerful and optimized experience that you clearly desire. So, do give them a go.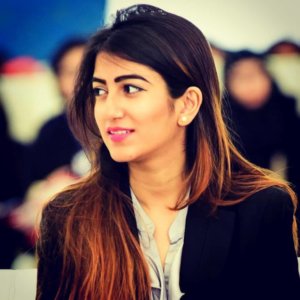 An alumnus of Harvard, Trinity College, and Stanford Med School, Jenna holds multiple bachelor's degrees and an MBBS. A firm believer in "GPA-does-matter"!
Kidding, none of the note is true. A business graduate based in Omaha and a hard core writer at heart, currently working for Local Cable DealsJenna shares her expertise and writes for businesses to improve their rankings on Google. Probably one of the most amazing things about her is her ability to stay relevant. Her work has been posted on multiple blogs and e-zines across the web. She believes in bringing Informative writing and SEO together but never at the expense of a "Dayum-this-was-cool" kind of read.