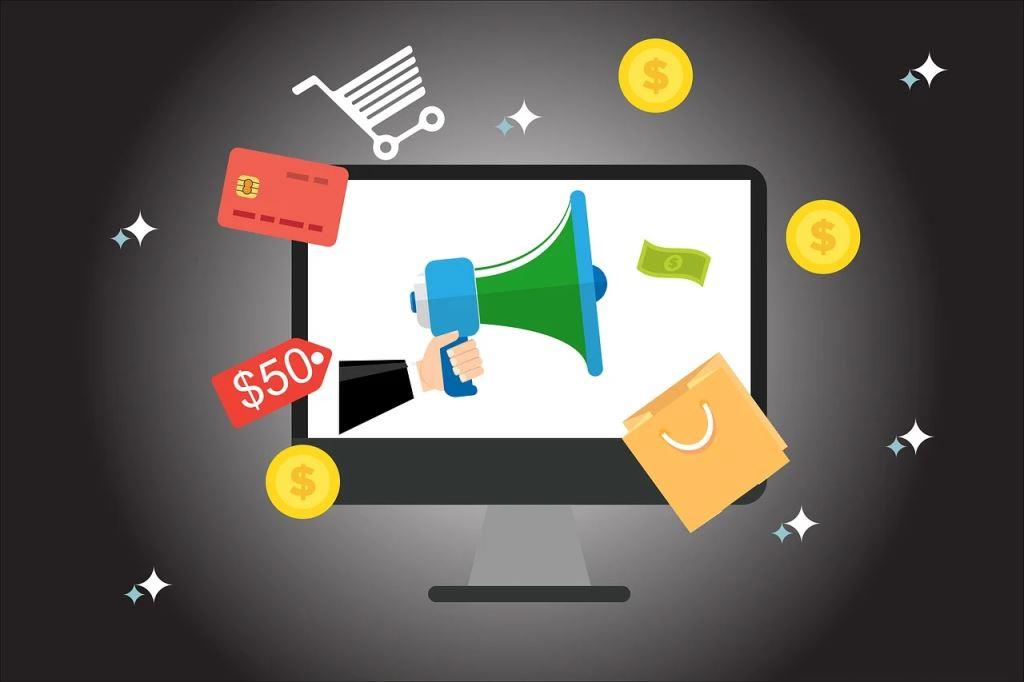 If you have a business that sells tangible products, you definitely need to have a strong online presence today. But with so much competition in the eCommerce space, it can be difficult for you to establish your own ground, as you compete not only with local and regional brands but also with international giants like Amazon and Walmart.
That's why it's important to focus on every detail of your eCommerce site.
This guide is useful to everyone – whether you are a brick and mortar retailer expanding into online business or a company that operates strictly through the Internet, you can take advantage of these tips.
It doesn't matter if you're building a new website or making changes to your existing one, following these 21 tips will help make your eCommerce store compelling.
Avoid clutter
It is found that simple designs work in the favor of eCommerce websites. They have higher conversion rates.
Your homepage in the eyes of a visitor should be clear and focused: their attention must be focused on the CTA (call to action) buttons or directly on the products you sell. Too much confusion makes it difficult to identify your CTA.
53% of websites have CTAs that take visitors more than three seconds to locate – you should aim to reduce this time even more.
Simplify your menus
Menus are a great way to organize and group what you are selling. But you don't have to overcomplicate things – too many categories confuse the consumer, preventing them from finding what they're looking for.
The menu shouldn't be super-specific, rather use generic terms to rank your products. For example, if you sell clothing items, instead of listing t-shirts, shirts, sweaters, and jackets as individual categories, you can group them into a single category with the name "tops".
Add a search bar
We keep talking about simplicity. Removing the confusion is essential, but the consumer must still be free to search for a specific item that is difficult to find through the menus.
In addition, you can add filters on search results: this helps customers to further narrow the options based on searched parameters. To use this strategy, you will need to make sure that all products are clearly marked with the appropriate labels.
Purchase a premium web hosting service
Speed ​​is one of the most important elements of a successful e-commerce site. Each page must load quickly to generate high conversions. A lot of research shows that a one-second delay in page load time can lead to a 16% reduction in customer satisfaction and a 7% loss in conversions. If your site is delayed by two or three seconds, you are in trouble.
Even worse than a slow loading time is site crashing, glitches, or error reports.
That's why it's better to spend the money on a premium web hosting plan now, instead of dealing with these headaches later. Trust me, it's worth the investment.
Eliminate steps in the checkout process
Once a site visitor decides to buy something, they should find it easy to complete the purchase, it's your job to make it so. With every additional step in the checkout process, the chances of them abandoning the transaction increases.
28% of consumers said they abandoned a shopping cart during checkout because the process was too long and complicated. The key is to get only the essential information from the buyer.
There is no need to ask for their mother's maiden name, the first concert they attended, or their favorite holiday spot. Ask for your billing information and shipping address, that's all it takes to process a transaction.
Instead of forcing shoppers to create a profile, try to encourage it.
As I just said, you want your shoppers to complete the checkout process as quickly as possible, that's why you need to offer a guest checkout option instead of forcing visitors to create a shape.
That said, you can still encourage them to create a profile to get restricted options – this way they can for example complete the checkout process even faster, as all their information is saved in their accounts.
Send email for forgotten purchases in the cart
After a user sets up their profile, you can know when they add something to their cart without buying it. You should not ignore this detail; more often than not, they were just a click or two away from completing the transaction. Clearly, they were interested in the product enough to add it to their cart, and sending an email reminding the user of the item may be enough to finalize the sale.
Prioritize SEO
Not everyone who wants what you're selling will come straight to your site. In fact, research shows that 46% of consumers initiate the purchase process through a search engine, such as Google – if your e-commerce site isn't one of the best performers, they will buy from one of your competitors. That's why it's so important to focus your efforts on search engine optimization.
Write blog posts regularly
How often does the same person visit your e-commerce site? People don't buy something every day, they probably won't buy something even once a week. Only your best customers could buy once a month.
Creating a blog in addition to your e-commerce site is a great way to build a strong following – so people have a reason to check your site every day or week and once they're on the site, they'll be more likely to buy. something.
Build a list of email subscribers
To drive traffic to your site, you can create a mailing list: once you have a subscriber's email address, you can contact them with special offers and promotions to entice sales. Collect email addresses during the checkout process is one of the greatest ways to add subscribers. You can also offer an incentive for shoppers to sign up via email, for example with a discount on their next purchase.
Accept as many payment options as possible
You can't assume that everyone has a Visa or MasterCard, so you need to arrange payments with other cards like Discover and American Express as well.
It is also helpful for your site to accept alternative payment options such as PayPal and Apple Pay.
Write descriptions of information products
You can't sell something with just one name, every product on your website must have an informative description. Make sure you avoid large blocks of text and keep these descriptions short and to the point. Explain how the product works highlighting the main advantages; there is no need to explain the entire history of the product or how it was made, it will not increase sales. Bullets can also be used to make it easier for consumers to scan the text and read the description.
Get rid of the ads
Some of you may use the e-commerce site as a platform to sell advertising space to other brands. This is one of the biggest mistakes you can make – sure, you might get additional income, but it's not worth turning your customers away.
Provide easily accessible customer service
Not all transactions on your e-commerce site will go through, customers will have questions and problems. That is why you need to have customer support service immediately available through various options like phone, email, and live chat. Plus, customer service needs to be friendly, don't keep customers waiting, and make sure staff are trained to resolve issues quickly and efficiently.
Run tests and analyze the results
If you regularly perform A / B testing, you will have a better understanding of how your site is performing: you will be able to adjust the CTA positioning, its appearance, or the button color. Determine which pages are generating the most sales, and based on the test results, you can make the necessary changes, increasing the chances of success.
Go to mobile
Your e-commerce site needs to be mobile-friendly because 62% of people who owned a smartphone used their devices to complete online purchases in the past six months. You can't afford to exclude mobile shoppers. If you want to take your mobile strategy to the next level, you might also consider building an app for your eCommerce business.
Offer free shipping
It's simple: don't charge shipping costs to your customers. This is because unexpected costs are the main reason for abandoning the potential shopping cart. Put yourself in a consumer's shoes – they see a price listed on a page on your site, but at checkout, they see additional cost charges. These push people to turn away. Increase the prices of your products to cover any shipping costs incurred by you rather than paying separately for shipping.
Collaborate with brand influencers
Establishing credibility is one of the best ways to increase sales and have a successful eCommerce site. Having a celebrity or someone with a strong social following promoting your site will make you look more legitimate. This is one of those marketing tactics that will require investments but can definitely yield a higher ROI. You just have to make sure you are working with someone related to your industry.
Show high-quality product images
Starting an eCommerce store means customers don't get to touch and feel products the same way they can in a brick-and-mortar store. They rely on images to give them an idea of ​​what they are buying, which is why more photos need to be taken from every angle. I know this may sound boring, but it is necessary.
Give video demonstrations
Sometimes images are not enough. According to Forbes, 90% of consumers say that videos help them make a decision about buying a product. The additional information makes it easier for the consumer to learn about the products.
Enter customer reviews and testimonials
Testimonials and reviews are another way to add credibility to your products and brand, it's important to include them on your eCommerce site. After a customer purchases something, send a follow-up email asking them to review the item they bought, and make sure you give them enough time before asking for their feedback.
I realize this can be scary for some of you, as not everyone will be happy with your products, and the idea of ​​negative comments appearing publicly can scare some brands. But that's okay, don't be put off by some bad reviews, as these will make your work more legitimate and credible.
Conclusions
Creating a successful e-commerce site is not an easy task. Fortunately, you can do many things to improve your chances of driving sales and keeping your customers ever more loyal. Don't let this list of tips intimidate you, I don't expect you to apply all 21 points in one night. That said, you should start identifying the changes that need to be made and prioritize the ones you think are most important.
Vikram Rana is Marketing Manager at LiftnGift and has served as the Head of Conversion Marketing at Planet Web Solution. He's an expert in inbound marketing and lead generation.