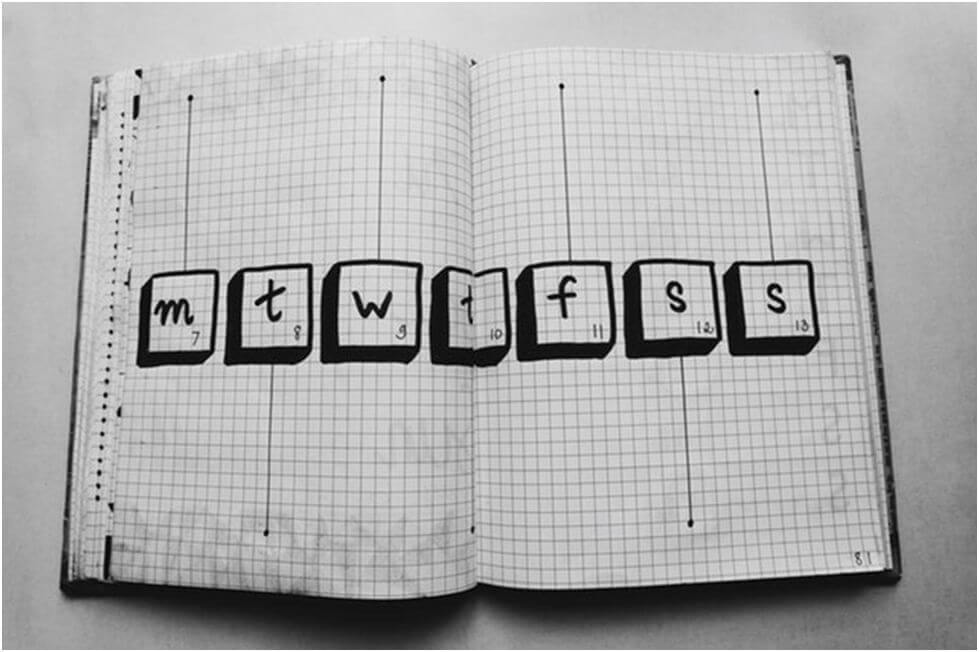 (Source: https://www.pexels.com/photo/graphing-paper-1059382/)
The rise of online marketing has provided companies with a world of new opportunities for increasing their brand awareness and reaching new audiences.
With all the benefits and potential that advertising online can provide, the natural question that comes up often is whether print advertising is still a worthwhile strategy for small and medium businesses?
After all, most of today's audiences are available online, so shouldn't you focus all of your efforts there?
Well, the truth is, that although print media isn't what it once used to be, it can still be a vital tool for reaching your customers and boosting brand awareness.
In fact, if you want to achieve the best results, the most effective marketing strategy for building brand awareness is to combine your online marketing efforts with targeted print design campaigns that help you interact with your target customers using multiple mediums.
But what are some of the best ways to use print design for increasing your brand awareness?
Well, there are plenty of options to choose from, but here are a few print design options that make the most sense if you want to achieve the best possible results for your budget.
Innovative Use of Brochures
Brochures have been around forever and have survived many trends of advertising that have come and gone, so it's no surprise that even today, when so much of marketing happens online, brochures still maintain their status as one of the most cost-effective ways to get your message out there quickly.
The reason for the effectiveness of brochures lies in their simplicity – they are relatively inexpensive to make, can be sent out or delivered to your target audience quickly, and can fit a ton of information about your business, services, prices, and the best deals.
If you can craft a brochure that captures attention and concisely delivers the most important information while also presenting an appealing offer, you can start getting leads for your business in just a day or two, which is an efficiency that's hard to compete with on any medium.
And today, it's possible to enhance the potential of brochures and catalogs even further – if you have a list of customers and their details, you can personalize them to include their names and make the messages more engaging.
You can also customize your brochures based on location,showcase the offers that they are most likely to respond to, or even offer special deals based on their previous purchases. Because most people today use smartphones, you can use that fact to your advantage as well by including QR Codes that instantly take them to your website or product pages.
With so many possibilities, brochures alone can help you reach a new segment of your market and provide them with all the information that they need about your business in a single format, which makes it one of the best ways to boost your brand awareness in a hurry.
You can find plenty of brochure printing in London services providers that can help you implement innovative ideas into your brochures to make sure that you reach your business goals.
Utilize the Unique Benefits of Direct Mail
When it comes to getting the message about your business out there, few approaches can compete with direct mail marketing.
As any experienced design agency in London will tell you, you just can't get the immersion and engagement that direct mail provides with almost any other marketing approach – a physical letter is able to get the undivided attention of the reader, which makes him more invested in your message and gets your main points across more effectively.
What's more, the lack of distractions that are usually present online means that direct mail promotions are much easier for the brain to process – multiple studies have shown that with a well-crafted direct mail piece, it's much easier to convince your prospects of the benefits of your products or services and get them to take action.
Because a physical letter leaves a much more lasting impression than a fleeting ad on a website or social media, it works great as a tool for building brand awareness as well. You can take your time to explain your services and form an emotional connection with the reader, which can dramatically increase the chances of him buying your services or at least remembering your company the next time he needs them.
Include Digital Marketing Elements
We already briefly covered this in the previous sections, but it's important to emphasize once again that if you want to reap the most benefits from your print design brand awareness campaigns, you must include digital marketing elements in your print designs so that you can engage these same prospects in the digital world as well.
You see, if you use brochures and direct mail advertising for getting your message in front of your audience, you can achieve great results, but the drawback of such a strategy is that once they read through your print materials, the conversation with the prospect stops.
If you want to continue to have a chance to engage the same prospect, you need to provide him the next step of what he should do. A traditional method was to just provide your contact information so that they could contact you, but today, with so many people online, that alone is a bit limiting.
Instead, you should provide your online information such as your website address and social media account handles as a bare minimum, but for the best results, you should implement QR Codes and personalized URL links that lead to a customized landing page for that campaign.
This way you can track the effectiveness of your print designs and also capture the leads that would otherwise be lost and continue guiding them towards making a purchase.
Make sure that your messages in your prints and on your landing page are consistent with your brand's image and voice. You can always consult a brand design agency in London that can help you develop the most effective branding strategy and help you stay on point in all of your messaging.
Richard Kearsey is a digital designer at Emerald Colour, a full-service marketing agency in London. Specialising in responsive website design and animation, it has made a reputation of being a leading mobile app development agency in London. Richard loves creativity and enjoys experimenting with various design techniques for both web and print. He also enjoys sharing his thought on the latest design trends and upcoming marketing ideas.