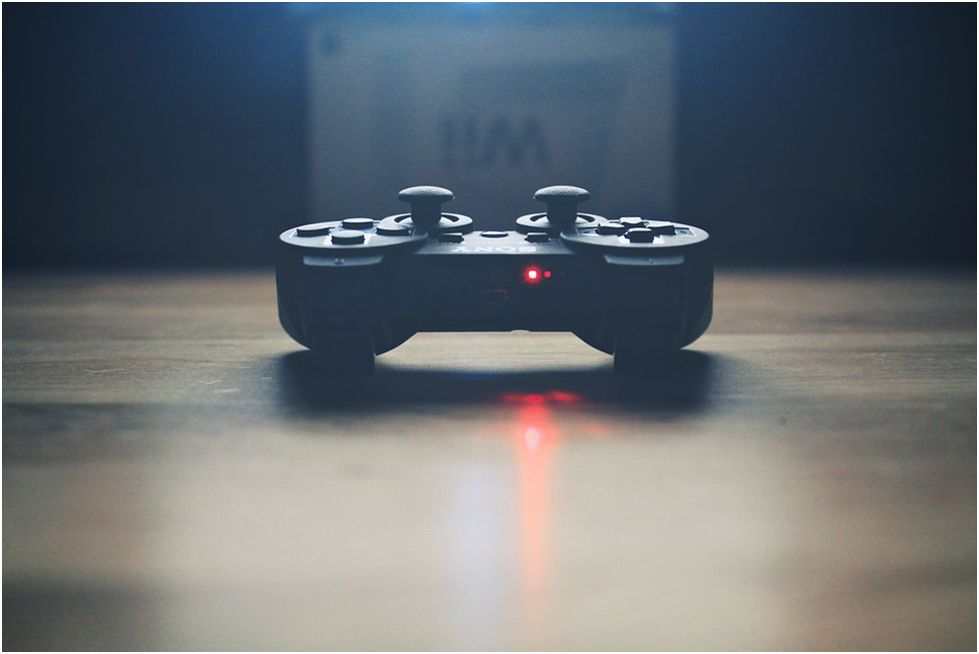 It all starts with one more game and before you know it you are spending hours with your PlayStation or Xbox. You sleep and eat in front of the TV, and your hands are glued to the remote control. Gaming addiction is real, the gamers would know.
Some games have a cult like following such as Super Mario or Diablo. These are ever green games that never get old. However, if you are looking for some variety, then here are some of the best websites that you may want to check out:
1. Addicting games
Gaming can be quite addictive. According to The State of Online Gaming 2018,people in the age of 18-25 spend more than seven hours a week on games. A survey also presented that 32 percent of the people would leave their jobs if they get an option to be professional gamers.
Hence, the first on our list is addictinggames.com because one it is free to use. Secondly, it is full of the best addictives games that you have ever played, such as the Jewel master or the Big Farm. The website has various categories for the players to choose from. Depending on your mood, you can select a blood curdling (pun intended) zombie game or a mere puzzle to pass the time.
You can also select a game based on its ratings or the number of times it has been played before. Big farm, for example, has a rating of 75 percent and 2,713,180 plays. You just have to sign up with your Facebook, and you are good to go.
The website, however, has a drawback that is it uses ads to earn revenue and those ads pop in the middle of your game. Well, it is a bit of a discomfort, but at least the games are free.
2. Mini clip
Mini clip is yet another amazing gaming website with tons of games and various categories. The best thing about this website is that not only the games are free, but also some of them are exclusive for Mini Clip; you won't find them on any other website. The categories include sports, 3D games, and puzzles. The website may not have all of the best multiplayer games for 2019, but it has some of the finest collection.
In case you are travelling and don't have access to the Wifi, then you can also download the games and play them offline.
The website has also sorted out the top 100 games. An interesting feature that comes with it is that you can sign up with the RSS feeds and remain up to date with any features or games.
3. Unlimited Gamez
Unlimited Gamezmo is a perfect website for some unlimited fun for gamers. You can play on whatever platform your cellphone has. The categories include arcade, shooting, puzzle, and sports among a plethora of others.
The website is perfect for keeping the kids occupied. We say this because it is not just for leisure. Games series such as Arty Mouse & friends, Word Finder, or drawing letters or numbers can also teach your kids a lot and make your job easier.
The website gives you both kinds of options in terms of payment. You can also use the free games, or you can subscribe with a minimal amount and get access to all sorts of games. Plus, there won't be any ads or in app purchases to annoy you.
4. Kongregate
Want access to some of the best games, then you have to sign up on Kongregate. Kongregate is home to around 120,000 free games. You can play these anytime you want right from your browser.
What makes Kongregate different from other websites is its badges feature. You can collect badges and show them off to your friends and on social media. Not all games come with badges, there are only some,and you can find them under the achievements tab.You can also subscribe to Kongregrate Plus for an ad-free experience.
To help and support the gamers' community, Kongregrate has various forums such as tech support, general gaming, or game development. All you need to do is sign up, and you can contribute and participate in these forums.
5. Arkadium
When you want to spend your time and also exercise your brain muscles, Arkadium is the place for you. Research shows that playing video games stimulates brain areas that are responsible for memory formation and strategic planning.
Arkadium is the best place for some mind boggling games, including word play, puzzles, Sudoku, and math related questions. Arkadium is no ordinary website. We are saying this because most of the free websites are plagued with ads, but Arkadium is not. What can be better than a gaming website with no ads?
However, beware, some of these games are really addictive. The only drawback of this website is perhaps is that it does not have a lot of categories for you to choose from. However, if you enjoy nerdy stuff, then sign up on Arkadium.
Be careful though, with new levels added every now and then, some of these games can make you highly dependent on them.
6. Shock wave
Shock wave is one of the best sites for free online games. However, unlike other gaming websites, it does not have a lot of categories. There are only 15 categories that you can choose from, but those have some of the most interesting games that you have ever played.
The website makes it easier to sort the games according to the genre, the number of times a game was played and liked. You can also download the games and play at your own convenience.
Once you sign up and become a member, you enjoy a lot of benefits. You can have a competition with your friends. Plus, you can earn trophies and tokens and redeem prizes. Exciting, right?
Final Thoughts
Games often have the tendency to get monotonous, making it difficult to stay committed to one game only. Hence, variety is essential. So, now that we have given you a whole list of websites with a plethora of some pretty amazing games, we are sure you must be quite excited to try them out.
Happy gaming!
Audrey Throne is a mother of a 3-year old and a professional blogger by choice. Throne is passionate about lifestyle, business, automotive, technology and management and blogs frequently on these topics.
Find her on Twitter: @audrey_throne.