No matter what type of industry you are in, the way organizations are managing the documents they create and maintain is changing. The trend is clear: create and store as little paper as possible by going digital. Over the past several years many mainstream applications have added or integrated with electronic document management system(EDMS) capabilities.
These efforts are most prominent in applications that can generate "forms" electronically, thus reducing the requirement for a paper copy.
The following are just a few examples of how various industries are creating applications designed to reduce the need for hardcopy paper fileswith the help of document digitization solutions and electronic document management practices:
1. Utility, Manufacturing and Construction: Work Orders for field and factory personnel are being generated electronically and distributed via workflow directly to technicians' electronic or smart devices. Also, the ability to preserve original plans and drawings for archival purposes with perfect clarity has been a great boon. When looking to dig up or add to existing buildings, no one wants to look at faded drawings and guess whether that line is a pipe or electrical wire; now they don't have to.
2. Hospitals and Physicians: The proliferation of Electronic Health Record (EHR) software allows for patient charts and other medical forms to be filed, stored and created electronically. While it is true that there are often associated paper documents that are required to be stored with the chart, the amount of paper has been greatly reduced. Active and inactive paper medical charts can be converted to electronic formatand integrated within the EHR system, for both the ease of the physicians and convenience of the patients.
3. Universities and Colleges: Higher education has implemented many automated systems with on-line forms. Grade reports, transcripts, health forms and other documents that once required printing or storing the hardcopy now can be stored and retrieved electronically. Most campuses have sought the goal of being completely paperless and green. Housing condition forms, class registration, and degree audits are all being digitized and made available online.
4. Banking, Investment and Insurance: It is very likely that mortgage, investment and insurance applications are being filled out online for storage, retrieval and workflow requirements. Many institutions still have old transaction files on paper and many are having them converted to digital in order to reap the benefits.
5. Accounting and Finance: Many documents associated with invoice creation and accounts payables are now generated electronically and there is no need to print or store the printed versions. Accounts payable files usually have an associated check, receipt and backup information that still needs to be stored or digitized from anywhere between 2 to 7 years.
6. Local Municipalities and State Governments: Many government offices have online forms that electronically capture applicant data and provide electronic versions of certifications, permits, inspections and more. Hardcopy originals no longer need to be printed and stored. Also, like construction and utility companies, government agencies can benefit from having digital access to city planning documents, including power and water line schematics.
7. Publishers and Libraries: Providing online digital archives of historical books, newspapers and magazines has changed the world of research and everyday access to published materials. Publishers have also welcomed the ability to monetize their printed materials by making them available to be purchased online.
8. Law Firms and Legal Departments:With the strict laws involving legal documents, many law firms and lawyers are starting to digitize all their case files. This way they don't have to worry about destroying a file too soon and being slapped with destruction of evidence. It also saves on cost for shipping so many heavy documents for cases, and it makes the lives of their clients easier. And more than anything, people will pay for convenience and simplicity, especially in a field as tricky as the law.
Every profession has their own specific reasons to digitize their documents and upgrade their systems, but at the end of the day it comes down to several similar points. Digital documents are cheaper to manage, take up less space, aren't at risk of being lost (as long as you have backups), make finding specific documents easier, grant immediate access to them, and make managing information easier. In this era there is simply no reason to not start digitizing your documents today, regardless of your profession.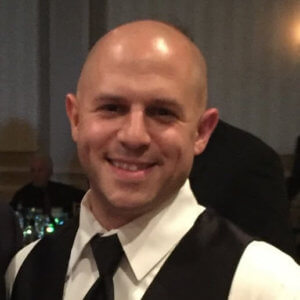 Brandon is the owner of Smooth Picture Scanning Services, headquartered in Lodi, NJ. Prior to that he owned and operated a small bakery. It may seem like a far stretch but at the end of the day, his work is all about making people happy. He is passionate about helping individuals protect, preserve and share their family history and takes pride in the many high quality yet affordable Slide Scanning Service which his company provides.