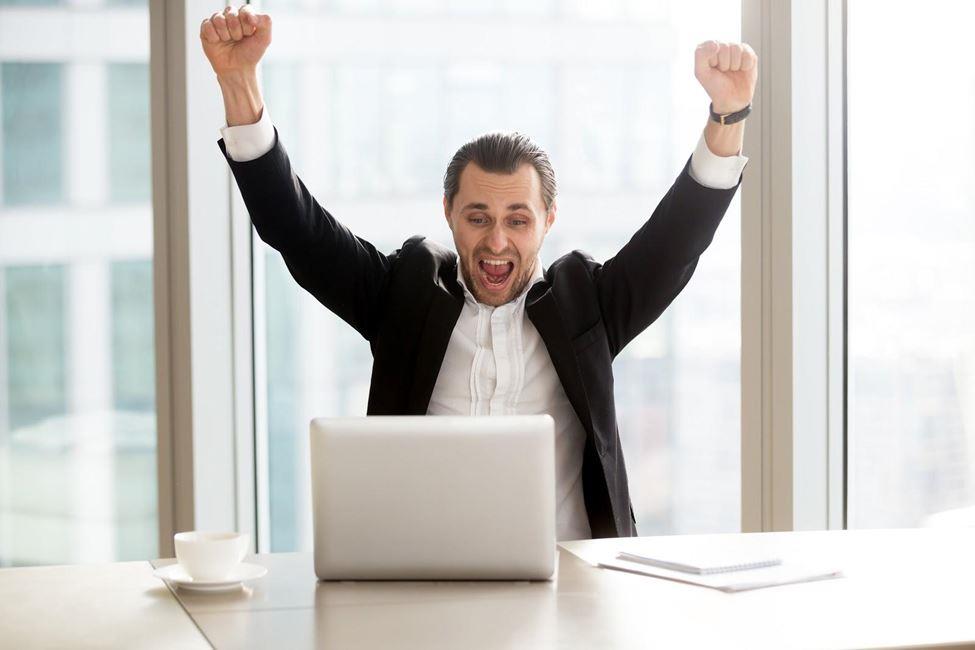 The potential of product visibility as an eCommerce seller is boundless. On Amazon, the payouts are huge. Roughly 197 million people visit the Amazon marketplace every month, and that's a large potential market that no seller can ever ignore.
That might be a significant number, but you also have 2.5 million active sellers to contend with and outdo. One of the most effective things you can do is create an Amazon promotion called a Lightning Deal. Sounds exciting, right? It's not just exciting but also very helpful for your selling career. As it is, creating Lightning Deals should be a permanent part of your Amazon SEO strategy.
Before jumping the gun, let's first understand what a lightning deal is and how it can help you boost sales, improve product visibility, and promote brand awareness in one go.
What is a Lightning Deal?
These are limited-time offers that Amazon provides for its sellers. As many as 2,500 lightning deals are available for its customers every day, so the competition is really out of this world. Buyers can find these lightning deals on the Today's Deals or Prime Day pages. It's important to note the Prime Day deals are only available to Amazon's 112 million Prime members.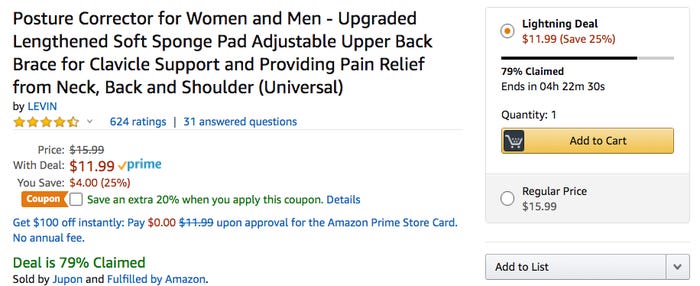 Before anything else, find out if you're eligible to create lightning deals. After that, determine if your products can be included in a lightning deal.
Check for Eligibility
If you're planning to add lightning deals to your ultimate guide to Amazon SEO, hold on a minute. There are a few requirements to be eligible for them:
You need to be a professional seller.
You have to be getting at least five seller feedback ratings per month.
Your overall rating should not be lower than 3.5 stars.
For your products to be eligible for a lightning deal, they need to satisfy these criteria:
They should have a sales history (You should have a history of selling it on Amazon).
Buyers must have given the product at least a three-star rating.
It shouldn't be a restricted product — nothing offensive or embarrassing.
Items must be in new condition.
The deal should include at least 65% of the product's variations (e.g., size, color, texture, etc.).
Prime members should be able to buy it in all regions.
It should be compliant with Amazon's Customer Product Reviews Policy.
The price of your product should comply with the policy on reference prices.
Creating a Lightning Deal
There are two types of deals that you can make as a professional seller: 7-day Deals and Lightning Deals. Choose the Lightning Deal. If you meet the criteria as a seller and your products are eligible, here's what you need to do:
Go to Seller Central and find the Deals Dashboard.
Click the Create a New Deal tab.
Choose an eligible product from your inventory, and click Select.
Enter the Schedule for your Lightning Deal, and click Continue to next step.
Enter the Deal price,  Discount per unit, and Minimum deal quantity.
Click Continue on to next steps.
Then, click Submit new deal.
Wait for your Lightning Deal to be approved.
Lightning Deal Benefits
Despite the hefty fee ($150 minimum) for this deal, tons of sellers consider it a vital part of their Amazon strategies. Lightning deals can benefit you as an Amazon seller in more ways than you think.
Product Exposure – There's no doubt that the intangibles are sometimes the most important. In this case, the exposure that your products will get from a lightning deal is substantial. Your product will be prominently featured among Amazon's best deals. Even shoppers who aren't interested in buying during your deal's duration may decide to purchase your product in the future. It's almost like getting exposure by using Amazon affiliate plugins, but more substantial.
More Product Reviews – It's inevitable. More exposure translates to more sales if you're doing it right. As long as you're following Amazon's policies, there's nothing to worry about. The recent A9 algorithm updates put a lot of emphasis on the number and quality of your reviews. Getting more positive reviews is a bold step in the right direction.
Increased Organic Ranking – Products under a lightning deal are labeled as such for the duration of this promotion. If a customer finds your product by searching, it will have a limited-time offer badge, making it very eye-catching. Potential buyers will naturally click on it out of curiosity. This will automatically increase your potential sales and search ranking even when the deal expires.
Clearing Inventory – If you have seasonal items or products you intend to discontinue, clear your inventory with a bang. Create lightning deals for those products so that they can give you long-term benefits as well. You may lose a little money because of the discounted price, but the boost in product reviews and organic ranking more than make up for it.
Things to Look Out For
With the hefty deal fee, you have to make sure your lightning deals successfully go through. There are a few things you need to keep your eye on.
The deal fee changes – It's not always $150. It could go as high as $500 for Prime Day during the holidays. Keep a close watch on the deal fee, as this could make or break your earnings.
Have enough items to sell – Later, we'll discuss if creating a Lightning Deal is worth doing. The inventory aspect is tied to that discussion. Since you'll be paying a lot to create this promotion, it's logical that you should allow yourself to earn as much money as possible. This means having enough products to sell if sales are doing well.
Your deal might start during off-hours – Sellers have no control over when their lightning deal starts. Set your expectations on how successful your promotion might be. Your Lightning Deal coming out at 4 AM on a Monday might not be the perfect start you were hoping for.
How Do I Take Full Advantage of a Lightning Deal's Benefits?
Answering this question isn't as easy as you might expect. Running a successful lightning deal consists of many moving parts that rely on each other. It all comes down to crunching the numbers and good, old-fashioned Amazon SEO.
Winning, Losing, and Breaking Even
According to Amazon's figures, an average lightning deal sees a 65% sales boost on the day that it starts. That figure will then continually drop until the 8th day when sales go back to normal. For that duration, the total boost for your sales will come out at 200%.
Let's say you have a product that's eligible for a lightning deal. There are more sales on FBA, so that's your fulfillment method. Here are the details:
Your product is a rechargeable desk lamp called I Light You.
On average, I Light You sells 30 units per day.
A 200% boost in sales means you'll sell an extra 60 units in the next eight days.
I Light You has a production cost of $10.
Amazon will receive 15% of the sales price and $4.50 for shipping and handling.
The minimum discount required by Amazon is 15%, so that's what you'll give.
The original price is $35.
The Lightning Deal fee is $150.
First, we need to compute how much profit I Light You is earning per sale. This is the computation:
$35 – ($10 + $4.50 + $5.25 + $5.25) = $10 – gross profit per sale
You need to sell 15 units of I Light You to cover the Lightning Deal fee. Since you'll be selling an extra 60 units during the promotion, you'll be able to cover the fee plus an extra $450 to boot. Based on the numbers, it's evident that it's worth doing, but don't take my word for it. Make your own calculations to make sure your lightning deal will be profitable.
You break even if you sell 15 units, and anything less than that will mean you'll be in the red. Every time you create a lightning deal, figure out your break-even and loss numbers. This is how you'll know if you can still afford to run these types of promotions.
Optimizing Your Product Listing
To fully take advantage of a Lightning Deal's benefits, you can't ignore your product listing. It's the primary aspect that affects your keyword ranking, based on any Amazon SEO strategy. The visibility that this promotion gives you won't matter if your product can be found on the 15th page of search results. By the way, half of Amazon buyers never go past the second page of these results, so that's something to think about.
Product Title – Perhaps the most valuable piece of real estate on your listing, your title should include a few things as required by Amazon, such as brand name, product line, key features, product type, and variances.
Do some research on what keywords to use, and analyze the top-performing keywords for your product. Pick three of your top competitors (usually the ones with the most reviews), and do an extensive review on what keywords they used in their product title. Remove the irrelevant ones and include the two most important keywords in your title. The character limit is 80. This is especially effective if you have a product launch on Amazon.
Bullet Points – Enumerate three to five key features, benefits, and unique selling points for your product and put them in your bullet points. Remember, the goal here is to make your item stand out.
Even though the character limit for each bullet is 500 characters, make the points concise (less than 100 characters), as many potential buyers don't want to read lengthy accounts on how your product is better. Save that for your product description. Include the keywords that you couldn't put in your product title.
Product Description –  Creating an effective description can be an effective ranking weapon if you have the know-how. Concentrate more on readability and relevance rather than stuffing all those keywords in. Amazon's recent updates are pretty big on conversion, so getting a high ranking wouldn't mean squat if you can't make a sale. Tell a story and include a call to action (CTA) that sings.
Backend Keywords – Gone were the days when sellers could stuff all the keywords in the first three parts of their listings and ignore the backend keywords. With the A9's new focus on readability, backend keywords have become much more valuable.
This is where you can put those precious keywords that don't directly describe your product but are being searched for by Amazon's customers. You can put the alternate uses for your product or variances here. For example, you're selling pillowcases that many people also use as components for their Halloween costume. You can put "Halloween costume" in your backend keywords. There's a 249-character limit, so Amazon SEO strategy dictates using that space efficiently.
Images – Images affect conversion more directly than ranking. Of course, Amazon requires your product images to follow their specific policies. Once you're sure about those policies, work on making your images pop. Customers love being able to zoom in and look at products closer. Include a few additional photos that show people using them in the real world. Make effective use of your product's colors. Don't go overboard, though. Never include items that are not in the box with your product. This might cause some confusion when customers accept the delivery.
Don't Stop Believing
Some sellers didn't even expect to make money on their first Lightning Deal attempt but they did. They were going for the long-term benefits that this promotion has to offer — brand visibility and a search ranking boost. If you think about it, that's a fair trade.
As long as you do your research and put all your attention into making your Lightning Deal more successful, you don't have anything to worry about. Always put yourself in your customers' shoes. It might not sound that helpful, but knowing how they think will go a long way into making you the best seller you can be.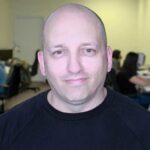 Jayce is the managing director of Seller Interactive, an Amazon full service marketing agency dedicated towards helping brands grow on Amazon. His content marketing expertise has led him to work with brands such as Toyota and GoDaddy, producing content that reached over 20M views in a month. He is on a journey to help D2C brands scale their business on Amazon.