The AEC industry is on the path of a revolutionary transformation into adapting Building Information Modeling. Most of the major players in the industry have started leveraging the benefits of BIM big time.
The million-dollar question would be "Do budding entrepreneurs need to adopt BIM ASAP?"
AEC industry has been recognized as the one primed for digitization, drawing in the attention of investors and startups. In 2017 an approximate funding (Disclosed) of $169Macross a minimum of 25 deals to construction tech companies.
In this blog-post let us discuss whether budding entrepreneurs need to adopt BIM ASAP?…
#1 Better visualization for the clients:
The major players in the AEC industry have all adopted BIM because unlike the traditional CAD methods, BIM is a data-rich 3D model that can help the clients in better visualization of a project.
First things first, chances of a startup getting to work with major players are quite negligible. Which means startups most probably would have to work with clients who are not familiar with BIM.
According to Davey McEathron, the founder of Davey McEathron Architecture
"The efficiencies that are built into a BIM program are one of the things that we tout when we are in front of a client trying to win that business. When you show a client a 3D model and start spinning it around, it kind of blows their mind."
When startups implement BIM it shows how much potential they have and it significantly improves the credibility of your firm.
#2 Time is money
In the present day trend of infrastructural development, there is so much of burden on the shoulders of architects and engineers to come up with intelligent, efficient and sustainable building designs. In order for the architects/engineers to cater to the needs, they need more than drafting software.
The advantage of BIM over the conventional drafting software is that making corrections to the existing models is not time-consuming. BIM is a live cloud model, which means every project team will be working on a live model. Any change made to the model will readily be visible to all teams that are working on the model.
Incorporating BIM, startups can save themselves a lot of time. By automating the modification process the chances of human errors will also be reduced significantly.
By saving themselves from wasting time on avoidable hassles, startups can focus more on productive work.
#3 Better rendering
When it comes to bagging a deal, it's all about how well you present your plans and proposals to the company. Having an intelligent model can serve the purpose of easing up the business meeting.
BIM is a data-rich 3D mode which can be the ideal solution for all your rendering needs. Incorporating BIM on projects can save startups from spending a lot of money outsourcing the rendering work, saving themselves from major bottlenecks that may arise due to miscommunication and ultimately leading to incompetent results.
"We use our renderings a lot in marketing, and I think that's how we sell our services, really.  We do talk about the software quite a lot, and we've won lots of work on the basis of 3D images & rendering."
         -Vanessa Bizzell, the Owner and the Founder of Bluemouse Ltd
 #4 Better competitions with your competitors
Startups often have to compete with the big fishes to win a project and to complete it. Having a level ground is vital for a healthy competition.
Embracing BIM can prove to be very useful for startups because they can cut down on the cost and time incurred on a project. The most important advantage being they can prove to the client that they are well equipped and technologically capable of handling any projects as any multi-million dollar firms.
"You can impress if the tool is good. With Revit, we can make a good rendering and we can make an animation that you can show to the client. That's how we stay a step ahead of competitors sometimes."
-Lionel Scharly, Scharly Designer Studio
#5 Better collaborations for better efficiency 
It is vital for the startups to carry out a project efficiently. Unlike the major players, they cannot afford to make mistakes. Even a small mistake can cost them a lot of dollars or the worst the project itself.
The only way to maximize the efficiencyof a project is to improve the collaborations among the various stakeholders involved. The conventional CAD methods are not the ideal tool for this purpose.
This is where the perks of implementing BIM comes into play, BIM greatly helps in the collaboration among the teams involved in a project to maximize the efficiency.
"BIM is an intelligent model-based process that helps make a design, engineering, project and operational information accurate, accessible and actionable for buildings and infrastructure,"
–Mr. Bond, PR manager for AEC and infrastructure at Autodesk.
#6 Easier resolution of conflicts
Every design conflict happening at a construction site costs the engineering firms a significant amount of money and time. Most startups can't afford to make such mistakes.
It is vital to make sure that every clash is identified and resolved the construction begins.
Implementing BIM in projects can automate the clash detection of the various elements. Unlike the conventional CAD methods, every element is individually modelled and clashes are detected and resolved early.
 "Using a BIM methodology improves collaboration and ensures a new level of control over projects of all sizes," said Vitelli. "Better project outcomes are achieved through a complete flow of information among applications and across distributed project teams for greater accuracy across the entire supply chain."
-Harry Vitelli, Senior V.P, Bentley systems.
Conclusion:
By now Y'all might have figured out the answer I have for the question "Do startups need to embrace BIM ASAP? "…
YES! They have to adopt BIM ASAP just like the major players in the AEC industry!!!
Adopting BIM is not going to be a walk on the beach but it is worth taking all the efforts for. It can prove to be useful to improve your productivity and efficiency which can enhance the credibility of your firm.
The future of AEC industry is in the hands of BIM engineers and modellers. Why do you want to think twice about it???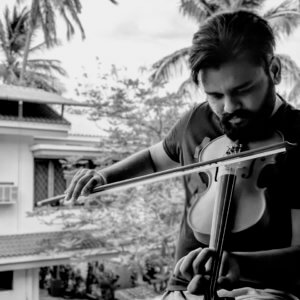 K.Shakti Prasad is a full-time content writer working with Advenser LLC. He has 4 years of experience in writing for the travel industry. Being a graduate in electrical engineering he decided to switch his career over to writing for the AEC industry.