Social media marketing has become one of the prominent aspects of digital marketing these days. With social media platforms like Facebook and Instagram gaining popularity amongst the users, marketers need to check how they can use these platforms to reach new customers, connect with their existing audience and build a sterling reputation.
But, when it comes to paid advertising on Facebook and Instagram, which one is the best? Should you choose Instagram or Facebook for placing your advertisements? This blog post will help you decide.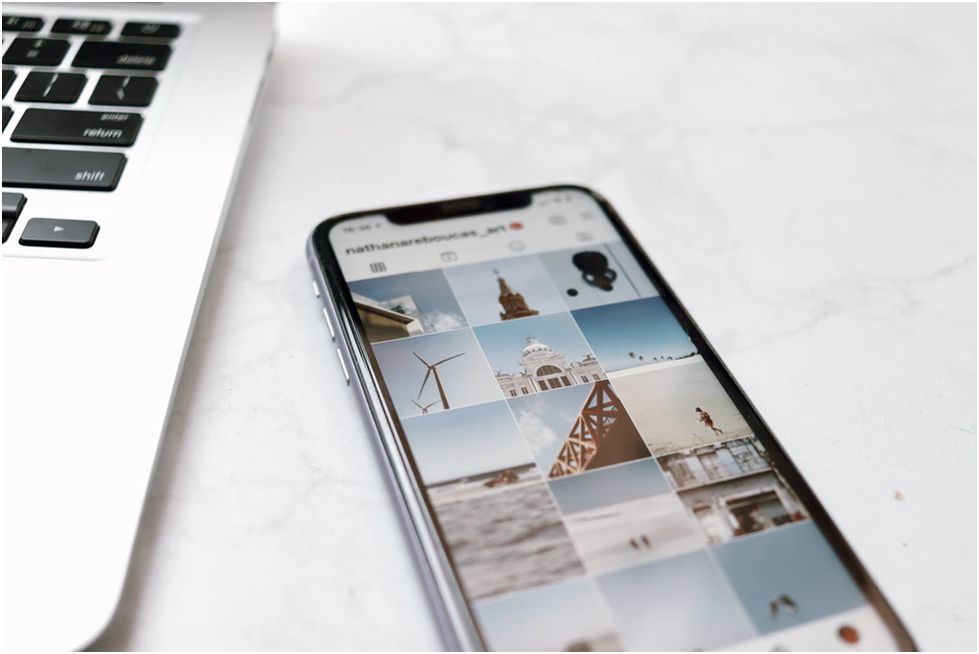 Source: unsplash.com
#1 Cracking the Numbers
Let's talk numbers first. Here are some of the latest statistics for Instagram and Facebook that will help you understand these platforms carefully.
Facebook has around 1.84 billion daily active users and 2.80 billion monthly active users
Facebook has 59% of all social media users in the world
In 2020, Facebook bought $27.2 billion in ad revenue
More than 200 million small businesses use Facebook
86% of the US Marketers are using Facebook
Instagram has around 1.074 billion users worldwide
Around 71% of businesses in the US use Instagram
500 million Instagram users use IG stories
1/3rd of the stories viewed on Instagram are from businesses
50% of users of Instagram follow at least one brand
Numbers suggest Facebook has more active users than Instagram. But, we cannot ignore the fact that businesses are using Instagram, which means that they must be gaining some profits from this platform.
#2 Target audience
Facebook is one of the oldest social media platforms now. It is popular and almost everyone knows what Facebook is. Instagram on the other hand is quite new. But what do the demographics say about these platforms?
According toStatista, out of all the users of Facebook worldwide, 9.6% are women users between the age of 18 and 24 years and male users between the ages 25 and 34.
Another statistics byStatista states that out of all the users of Instagram worldwide, 14.5% are women users between the age of 18 and 24 years and male users between the ages 25 and 34.
Demographics suggest that more young adults are using Instagram than Facebook. This could be a great insight for marketers as they can choose one platform between Facebook and Instagram based on their target audience.
If your target audience comprises people between ages 18 to 34, Instagram is a promising option for marketing. But, if your target audience is the older generation, Facebook would be preferable.
#3 Going by The Algorithms
If you want to win the marketing game on social media platforms like Facebook and Instagram, you must understand how these platforms work. We do not need to get into the details but we should know what happens when we post something on Instagram and Facebook.
The Facebook algorithm is based on 4 factors:
Relationship: Who is posting? Whether you are an individual account, a news source, public figure or a business.
Type of Content: What kind of content you are posting? For instance, video, text, image, link etc. Do users interact with such content or not?
Popularity: Are people interacting with the post? For instance, liking it, sharing it, or disliking it.
Recency: Newer posts are shown first on the news feed.
The Instagram algorithm is based on 6 factors:
Relationship: How users interact with your post? Do they like it, save it or ignore it?
Interest: Will users like your content? For instance, if you are posting content about basketball, Instagram would make sure that your content reaches users who like basketball.
Recency: Newer posts are shown first on the news feed.
Frequency of use:Instagram shows posts to users based on how often they use Instagram. For instance, if a user opens Instagram ten times a day, they are likely to view your posts more than users who open their Instagram account once a day.
Following: If a user follows more people, they are likely to miss more posts.
Session time: Just like frequency, the session time of a user decides whether they will see a post or not. Users with longer session times are likely to see every post.
Both Instagram and Facebook have their own priorities. But one thing is the same. The popularity of your content depends largely on how users interact with your posts. Now you need to build a content strategy that suits their algorithms and create content accordingly.
#4 Types of Ads
Should you advertise on Facebook or Instagram? Let the type of ads you want to post decide it for you.
Facebook offers a plethora of options when it comes to advertisements.
Image Ads: You can put up an image of your brand.
Video Ads: You can create short videos to explain your point and attract your audience.
Carousel Ads: You can show up to 10 images or 10 videos in a single ad.
Instant Experience: If someone taps your ad on a mobile device, you can display a full-page ad and highlight your business.
Collection Ads: If a user interacts with your ad, you can create an instant experience by providing images of various products together. Users can browse or even purchase the products.
Here are different ways you can post an ad on Instagram:
Stories Ads: You can place your ad on Instagram stories.
Photo Ads: You can put up your ad in square or landscape size photos
Video Ads: Add the power of motion in your ads and engage your audience through a 120-second video.
Carousel Ads: Want to create an in-depth campaign? Post multiple photo ads together.
Collection Ads: Visually inspire your audience with a collection of ads through which users can browse through your products and can even make purchases.
Both Instagram and Facebook have something exciting to offer to your users. While instant experience ads on Facebook can be a real game-changer of your campaign, so could be collection ads on Instagram. Now it is up to you, what kind of content you want to create and how you want to showcase your ads to your audience.
#5 Comparing the Costs
Now comes one of the most important factors – the cost of placing ads on Instagram and Facebook.
How much do Facebook ads cost?
You can place ads on Facebook based on any budget. You can purchase ads from the Facebook Ad Manager. In the Ads Manager, you need to set your budget. Then, you can also choose the demographics to whom you want to show your ads. Then, you can decide what your ad will look like. Create your ad and send it to Facebook ad auction.
How much do Instagram ads cost?
Just like Facebook, you can set your budget for placing Instagram ads. However, Instagram gives you options of buying ads from within the app, ads manager or Instagram partners. Here are a few important things to note about Instagram ads:
You can determine for how long and within what budget you want to place your ads
If you do not want to create separate ads, you can simply promote your Instagram posts and reach your target audience
Instagram provides precise targeting options where you can reach your target audience based on: location, demographics, interests, behaviours, old customers, lookalike audiences, and automatic targeting
Clearly, Instagram ads are providing a wider and precise outreach. You can not only place ads based on your preferences and budget but also find the right audience based on the precise targeting options of Instagram.
Source: unsplash.com
How to choose the right platform for your brand: Let your content decide!
Content is always king. So let the type of content you want to create and share through your social media handle decide which platform to choose for paid advertising. Many people treat Instagram and Facebook as the same when it comes to content creation. But, that's a bad practice. Content requirements for both Instagram and Facebook are different. The content that you are posting on Facebook would not work on Instagram and vice-versa. Let us see how.
Type of content
Take a look at the type of content being placed on Instagram and Facebook. Most of the content on Facebook is either shared from some account or is news. You will also find blog posts being shared through Facebook accounts. Therefore, an image has been created that Facebook posts are not original.
However, if you look at the content being posted on Instagram by various users. It appears more authentic and genuine. People are showcasing their true selves on Instagram through intriguing posts and engaging stories rather than just sharing someone else's content.
Sharing updates and news
If you want to share an update about your business, then Facebook is the right option for you. This is because you can post more textual-based content on Facebook. So, it would be easier for your users or customers to read what you want to say.
However, if you want to post pictures or videos about an update in your business then Instagram is the best option. You can show the background work through stories or go live and make an announcement. Similarly, you can share photos of the updates.
Pictures of events
As discussed above, Instagram is more about visual, live content about your business. So, if you are organising an event or if you are going to participate or attend an event, Instagram should be your content-sharing platform. You can also post pictures on Facebook but as an Album that your users can see after the event and gain insights.
The bottom line is that there is no winner of this comparison. Both Instagram and Facebook have their own importance in the marketing field. However, based on your content, you can decide which platform to choose. Now, before we end this article, I would like to share some exclusive tips on how you can leverage both these platforms for your brand's success.
Tips to leverage Facebook and Instagram for your brand
Instagram's Cool yet Facebook has its Charm
Instagram is all-new and interesting. So you will find a new audience here. Leverage it to build new relationships, your brand's identity and a better reputation. But, that does not mean you have to abandon Facebook. Keep it to post about your events, latest news and updates.
Visual content is what we need
No matter whether you are using Facebook or Instagram for paid advertising, make sure to level up your visual content. Facebook might allow text-heavy posts but Instagram is all about pictures and videos. Moreover, this is what users expect from brands today.
Originality always wins
Instagram offers a smaller window for sharing. Most of the content it has is original. So make sure you are creating powerful, original content. Facebook on the other hand might allow and appreciate sharing posts. But, your true reputation depends on the originality of your content.
Where are your competitors?
Olivia, a social media marketing expert for MBA students says that keeping a check on your competitors is also crucial. Research how your competitors are engaging the customers, what kind of ads they are posting on Instagram and Facebook and whether they are successful in doing so. This will help you decide your marketing strategy for Facebook and Instagram.
It is good to advertise for free!
Nowadays, giveaways are gaining huge momentum on Facebook and Instagram. So why not leverage them to advertise your brand. For instance, you can create a photo contest on Instagram, ask people to tag their friends, share your posts or use your hashtag to be a part of the giveaway. This way you can reward your audience and reach a larger group with much less money.
Build a theme, engage people
Consistency always shines brighter. One of the ways to engage more people without investing in ads is to post content that is related to your niche. The more you will specialise in your content the more authentic your social media would seem and the more awestruck would be your audience.
Play the strengths!
Jane, who works as a digital marketing expert for anassignment writing service says that when it comes to advertising on social media you can sail on two boats. All you have to do is to understand the strengths of each and leverage them for your benefit. Make a list of how you can use Facebook and Instagram for your ads and use the platforms when required.
Wrapping up
No matter whether you are a small business or a well-established organisation, you need a social media presence on Facebook and Instagram both. Instagram might be all new and charming, but Facebook still has a wide range audience.
Both of these platforms offer different kinds of advertisements and have a unique way of targeting ads to the users. Along with this, there are some other factors that you need to consider like the type of content you want to share, what products you want to promote, who your target audience is and how you want to engage with your audience.
So, reflect upon all these factors and decide your next social media marketing strategy incorporating the strengths of bothInstagram and Facebook.
Lucy Miranda is a freelance writer & editor at MyAssignmentAssistance. She is devoted to her family, work and friends. She is a News Enthusiast and a Bookworm. She loves Swimming and dancing too. She is interested in educational, marketing and blogging issues.