The world of digital marketing is intriguing to say the least. Here trends change at the drop of a hat and tested techniques can start to offer diminishing returns. Naturally digital marketers are always in the lookout for new ways to engage with their audience and improve prospects in a competitive market. You have to think out-of-the-box and explore marketing options that are easy to deploy, increase the scope of engagement and most importantly don't stretch the marketing budget.
If you are looking to run a campaign that offers you all these three incentives you can get started with personality quizzes. They generate better leads and offer you great ROI.
What Is Personality Quizzes?         
You have come across lots of quizzes on the internet. Traditional knowledge based quizzes tend to follow a simple format – there are questions and users are offered a set of answers among which one is the correct option. They test users' knowledge and based on the results they are often rewarded with freebies. While it engages users it doesn't derive much information from them about their likes, habits and aspirations. This is where personality quizzes have become popular. They not only help in engaging audience but also let marketers gather valuable data that helps a business in the long run.
Personality quizzes are aimed at understanding the personal traits of a person. Like traditional quizzes they have questions and set of answers the user has to choose from. But none of these answers are incorrect or in other words users would choose an answer based on his/her beliefs and other personality traits. Let us take a look at an example –
What is your favourite animal?
a) Tiger
b) Elephant
c) Horse
d) Deer
An average user would choose any of these answers and in most cases they would choose an animal that is closest to their personality traits. A person who is aggressive and believes in creating his/her own space in the world may choose a tiger while a team player who derives strength from others may choose an animal like deer.
You may have already heard about Myers-Briggs assessment which is widely used in the corporate world to assess an individual's personality. Likewise there are different types of personality quizzes that are used in internal assessment by organizations or psychoanalysis such as the Jung's Character Typology or Dominant Trait Test
How to Make a Personality Quiz?
Personality quizzes have made quite an impact in the world of marketing and today most marketers see them as one of the most creative and cost effective ways of engaging with the audience. It however goes without saying that making personality quizzes is no child's play and it requires thorough planning and careful execution. Here we take a look at step by step guide on how you can make a personality quiz to promote your brand.
Start With Audience Analysis – Your target audience would be different from other businesses that run personality quizzes and hence you need to start by analysing your audience. If you are targeting people under 30 it will be different from a personality quiz targeting people over 50 years of age.
Work On A Design – Your quiz has to be visually attractive to engage with your audience and hence you must focus on the design aspect. There are two things you should focus on – the theme of the quiz and your target audience.
Creatively Build Outcomes – Since there are no right and wrong answers in a personality quiz they are all outcome based. The entire quiz and the call to action should be based on the outcomes and depending on a user's choices you need to drive them to the right outcomes.
Create Questions in Sync with Outcomes – Once you have fixed the outcomes of your quiz you need to create questions that are in sync with the outcomes. This is the trickiest part of the quiz and one that determines your success.
Evaluate the Answers – Different users are likely to choose different answers for individual questions and these answers need to be matched with an outcome. Hence you need to create a rule that helps evaluate the answers and link them to the outcomes.
Promote Your Quiz – A well-crafted personality quiz can fall flat if it isn't promoted actively. You need to promote the quiz across different platforms including your website and social media to ensure you maximize reach and engagement.
The Art of Crafting the Right Outcomes       
We have stressed above on the need to craft the right outcomes when you make a personality quiz. How is this done? The idea is always to ensure that the final result shown to the users at the end of the quiz is related to their personality traits. Here you need to make sure that the outcomes have a funny side to them as well as positivity as this ensures that the results are often shared on several platforms making your quiz go viral. For instance the question we used in the beginning as an example "What is your favourite animal?" most users would be encouraged to share the results with their peers.
Bridging Answers with Outcomes
This is the most important part of creating personality quiz and one that would decide your success. The answers across various questions must have correlation and hence we talked about creating the outcome first and then moving over to the questions. Let us understand this better using an example.
Question 1 – What is ideal destination for honeymoon?
 a) Mountains
b) Wildlife Tour
c) Waterfront Destination
d) Historical city
Question 2– What is the best word that describes you?
a) Climber
b) Adventurous
c) Playful
d) Researcher
If the user chooses the second answer in the first question "Wildlife Tour" they are likely to choose "Adventurous" as the best word to describe themselves. You can clearly see that there is a correlation between the different questions and answers. So this particular user can be directed to a page that sells adventure gear or other things that may interest him or her. Similarly in case of other answers users can be redirected to relevant pages. The landing page after the end of the quiz can follow the below model as an example –
If maximum answers are "A", users directed to Landing Page A
If maximum answers are "B", users directed to Landing Page B
If maximum answers are "C", users directed to Landing Page C
If maximum answers are "D", users directed to Landing Page D
Don't Miss Out on Calls-to-Action        
There is a reason you are running personality quiz in the first place and hence you should never miss out on Call To Action with respect to the quiz. The outcomes in a quiz help you identify personality traits of the users and you can use CTA to realize your goals of running the quiz. It can be more sales or more subscriptions or categorize audience for future marketing campaigns.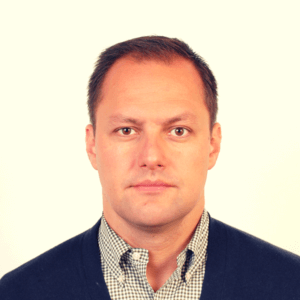 Mark Gill is a writer and marketing expert. He specializes in interactive content and spends most of his time online looking out for new things and implementing the best possible solutions for his work. He constantly explores trends in content marketing and uses them to increase engagement and ensure success. He has always strived for perfection and is surely on the path to achieve it.