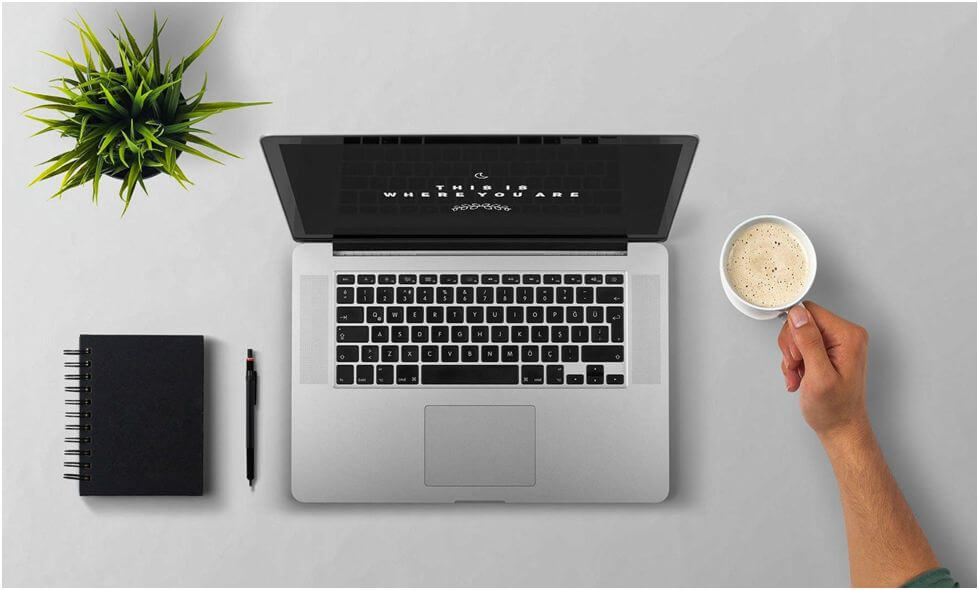 Source: Pexels
People might wonder how "paid" advertisement can help their business. It actually helps your business grow. Advertising includes, attracting new customers and building trust-worthy relationships with existing customers.
This helps in increase profitability, as only through advertisements people become aware that your product exists in the market. It also helps remove all the negative perceptions which people might hold about your product or service.
Paid advertisement– marketers tend to pay the owner of the ad space, in exchange for using that ad space. There are manypaid advertisements in online forums, some are more effective than others, but it solely depends on your business – which suits it the best. The main ones are highlighted below.
Pay-per-click – PPC
This is the most widely used form of paid advertising. It has one of the best tools which can be used to promote business in the digital world. The model is very simple – the main reason why it has gained a lot of popularity in the past years.
There are a few PPC platforms, such as Google Ads and Bing Ads. It supports all the businesses who struggle with sales and profits.
This is one of the fastest ways to run an advertising campaign— it makes things very simple. If your business has a running website – quickly create an Adwords account and set up your ads. Next thing would be to run your ads in Google network and start generating traffic. It is one of the most efficient platforms if businesses want to reach out to their target audience quickly.
PPC provides your business measurable results. See your costs, views, clicks, visits and a lot more. Not just this, it also helps to identify how much you spend on your PPC campaign and if you're making a profit or loss.
Struggling businesses don't want to encounter any losses and hence, if they see losses occurring they can stop right on time.
The chances of losses are very minimal as this platform has gained recognition for reaching the appropriate audience – ads tend to appear on a number of factors which include websites, devices, time, date and much more. PPC brings your product offerings in front of the actual audience.
Search Engine Optimization – SEO
Source: Pixabay
Search engine optimization can be an integral part of any paid advertisement campaign for a business – it will give potent outcomes by affecting the online visibility of your business to customers.
SEO – a process that helps your customers find out your business among many others. It helps to generate more specific traffic from the search engines which makes your business visible to searchers looking for relevant and similar products and services.
SEO can prove to be one of the best way to attract customers towards your business through an online platform. More than half of the customers use search engines to find information regarding different businesses. It is important for a business to use this platform properly so that they target the majority of these customers.  The best way for this, is SEO – it ensures that your website is ranked high in the search engine results page.
The most convenient way for a business to improve their search engine rankings is to consult a SEO agency –SEO in Glasgow– these agencies can also help you to improve the quality of the traffic that your site is generating.
To increase the amount of visitors to your site and your business ranking placement, the services provided by these specialized agencies can be effective and beneficial.
Over the years as innovations have been brought in the SEO paradigm, the use of SEO has become one of the most reliable and important medium for the overall success of a business as it can also help you compete better with the market competitors or leaders. Businesses who struggle should definitely consider search engine optimization as their advertising option.
Social Media Advertisement
As the users of social media are increasing day by day – so is the scope of social media advertisement. Social media advertisement budgets have doubled – leading to higher revenues to the businesses.
Social Media Advertising – a term that is used to describe online advertising through the use of social media sites. Based on the demographic information social media advertisement can help you target audiences on various networks so that users can see your brand on their feeds.
Social Media Advertisement is no doubt very effective in this era of social media trends, but it is important for a business to develop a strategy – this helps to ascertain that the right and specific content is delivered to the right audience in accordance with their geographic and demographic profile. Moreover there is virtually no limit to your ability to scale.
Social Media Advertisement can be through Facebook, Twitter, Instagram, Snapchat or through any other social media network. Based on recent researches and statistics, it is easy to predict that advertisements on Facebook are one of the best investments for a struggling business.
Facebook Advertisements help you plan advertisement campaigns on the basis of the opinions of your potential existing customers. In addition to people who already like your business, this attracts new customers — ultimately increasing your customer base.
For a startup or a struggling business, it can be useful to develop social media advertisements campaign in a way that targets a specific geographic audience. It is important that you consider the demographics of that particular area only – so that any irrelevant content or information can be excluded from your campaign.
Social Media Advertisement is not only cost effective but also a great way to communicate and establish brand awareness among the masses ultimately leading to higher revenues of the business.
When businesses decide to start paid advertising campaigns, they need to bare in mind that, results start coming in a couple of days. It takes time to ensure results come in form of increased sales for the business. All of these platforms gained popularity due to their 100% results. It is important for businesses to consider these options — stop the business from drowning further and get back in competition.
Sohail Rupani is a senior SEO strategist at PNC Digital, a digital marketing agency based in Orlando. He specializes in SEO and SEM techniques. He is passionate about technology and loves to analyze the tech industry in his spare time and stay in touch with the latest happenings. He also writes technical articles about SEO and digital marketing. Follow @sohailrupani for more updates.