If you want to grow your Twitter account, you need an effective strategy to reach your target audience. Using hashing is one of the best ways of increasing the visibility of your content/tweets. But do you know which hashtags to use? Using an irrelevant popular hashtag can draw outrage from the communities they are popular in, as they now see irrelevant content in their feeds. Furthermore, there are hashtags other than those that show up on Twitter's trending page. But how to know which hashtags to use and how engaging they are? This is where hashtag analytics comes into play.
Hashtag analytics can help you identify popular hashtags related to your industry along with detailed analytical insights for the same. It will help you increase the reach of your target audience and boost engagement. In this blog, we will discuss how brands, businesses, and influencers can take advantage of hashtags analytics to grow on Twitter. Let's get started.
What is a Hashtag?
As the number of users increased on social media platforms, so did the volume of user-generated content. It became difficult for users to find relevant content and Twitter was no exception.
A Twitter user named Chris Messina suggested the use of hashtags to categorize content for users. Twitter has a history of adopting user suggestions, as a matter of fact, even calling to post tweets was a suggestion from the community. Twitter soon adopted hashtags and it became one of the most effective ways for users to find content or enter a conversation about any specific topic or event. Today, it's difficult to even imagine Twitter without hashtags.
What is Twitter Hashtag Analytics?
The term "hashtag analytics" refers to a collection of methods, tools, and practices used by marketers to keep tabs on the use of hashtags and the effectiveness of their campaigns. To put it more simply, hashtag analytics is the process of gathering and evaluating data regarding hashtags to make sound decisions that boost your social media interactions.
How do Twitter Hashtag Analytics work and why businesses need it?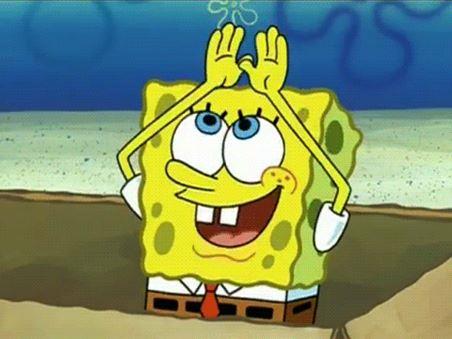 While Twitter is a great platform to expand your brand or business's visibility and generate awareness, it is also a highly competitive platform. Furthermore, in regards to hashtags, there are just too many hashtags on Twitter, even if we consider just one particular industry or niche. What further complicates things is the humongous scale of engagement frequently used hashtags have. There is just too much data to analyze and it will be impossible to do it manually. Hashtag analytics on the other hand can help you automate the analysis of this large volume and provide valuable insights that can help your businesses, brands, and influencers develop an effective hashtag marketing strategy.
Types of Hashtags beneficial for businesses
Here are the various types of hashtags that you must track and analyze: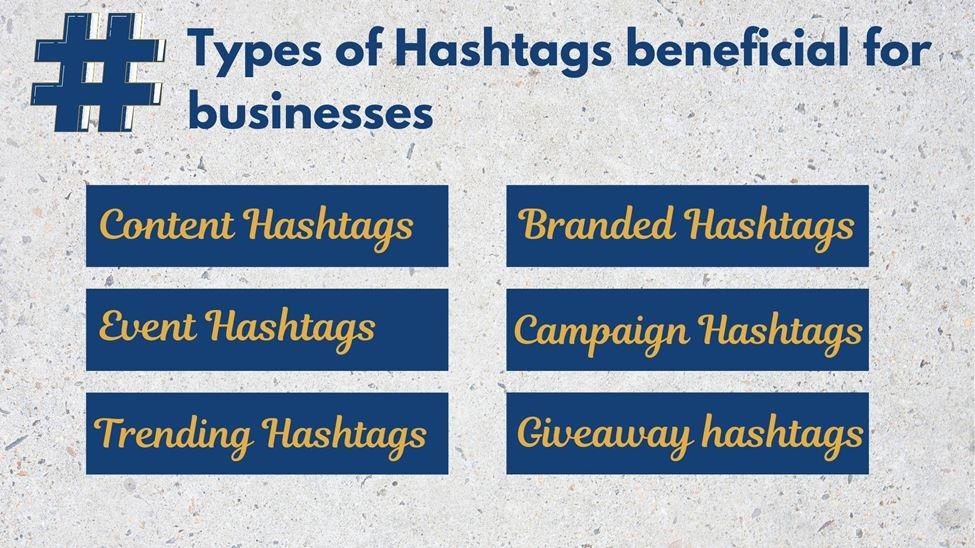 Content hashtags are fundamentally the keywords/hashtags the general users use to find relevant content. Businesses can use these hashtags to appear in searches of users searching the hashtag to find engaging content. For example, some searching for digital marketing tips might use #digitalmarketing to search for relevant content. In this case, the #digitalmarketing is a content hashtag.
Keeping tabs on these can help you determine which hashtags are most prevalent when you post material like a blog post or business news.
A branded hashtag is a hashtag that represents the brand or business itself. Therefore, it is usually just the company name for the hashtag. Businesses create branded hashtags so it is easier for them to tag themselves on their tweets. It also makes it easier for users to directly engage with the brand. On the other hand, it becomes easier for businesses to keep track of conversations mentioning them.
Be sure to use the event's hashtag in any tweets you make about it, whether you're tweeting about an event your business is organizing, a conference your team is participating in, or if you're tweeting about a huge event taking place across the country or globally (#CES2022).
Also, to increase the number of people who hear about your event and use the hashtag you've created, consider using live tweeting to spread the word about it.
A campaign hashtag is one that the business or brand creates to specifically promote a campaign, launch, or digital advertisement. It helps them in getting the conversations going about the said campaign or launch increases engagement. #ShareACoke and #JustDoIt are prime examples of such campaign hashtags. Create a hashtag for your organization and your consumers to use if you're attempting to spread the word about a fresh product or a special campaign. Because they're more tailored to a campaign's topic than your regular brand or content hashtags, these hashtags are also ideal for monitoring.
Monitoring your sidebar on Twitter's desktop version or clicking the magnifying glass sign on the smartphone app can quickly show you which hashtags are currently trending. To help you decide whether to use a certain hot hashtag in your post, the platform will show you how many individuals are using it currently. Incorporating popular hashtags that are relevant to your content and consistent with your brand language will help your post be noticed by more people and gain more exposure. It is important to monitor the results of your hashtags on Twitter to observe how they differ from conventional hashtags.
Contest and Giveaway hashtags
These hashtags are specifically created to promote a specific contest or giveaway. The most basic winning conditions are usually like, follow, and retweet. Another common method is the best comment condition where the most amusing or liked comment wins #WantAnR8.
While these contests can help you boost engagement, tracking and monitoring hashtags can help you identify potential customers for your business in the future.
Top Hashtag Analytics Metrics you need to track
When determining whether a hashtag is effective for your digital strategy, what should you be looking for? You can use these indicators to see how well a hashtag is Doing.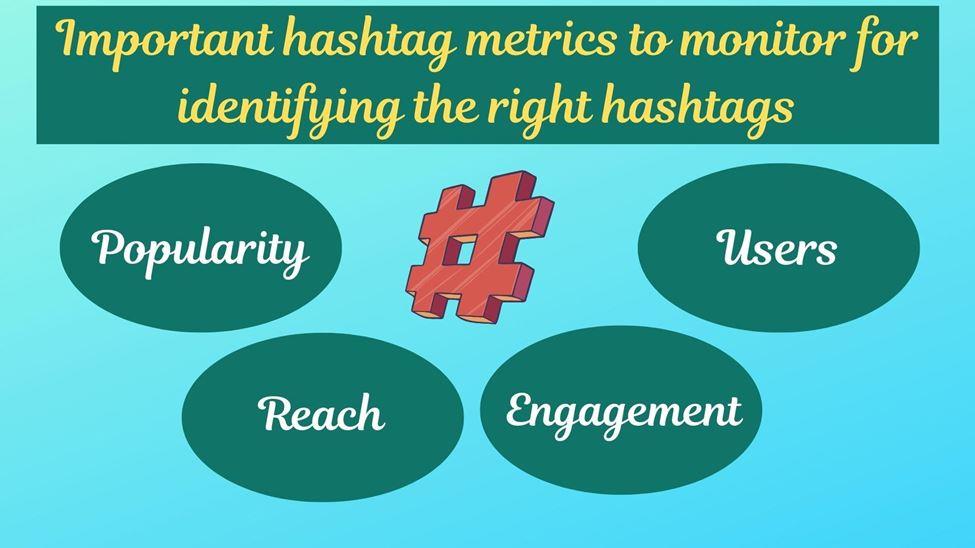 Popularity
How well-known is the hashtag you've chosen to use? It's a good idea to incorporate prominent hashtags in your post because hashtags that are frequently used are also frequently searched for. You just need to ensure you're not bombarding your followers with hot hashtags that are not relevant to your content merely for the sake of gaining attention.
Engagement
There are two things you want to make sure of: that people use and see these hashtags and, more importantly, that people engage with them. If your hashtagged content gets retweeted and shared, your brand will broaden its reach.
Reach
Another important metric that you should be looking at is the number of users that notice the hashtags you use. If the reach of the hashtags you use is not high then you may not be using the ideal hashtags to boost the visibility of your tweets.
Users
What are the hashtags being used for? If you want your message to be heard, you need to see others who are part of your target audience utilizing and searching for the very same hashtags as you.
How to Track Hashtag Analytics on Twitter?
Twitter provides you the specific metrics for just the most trending hashtags on the platforms on that specific day. But is it enough? There are a ton of other hashtags that you can benefit from but Twitter does not offer metrics for every hashtag on the platform. This is where hashtag analytics tools can help you out.
Here are 3 best Twitter hashtag analytics tools that you use to analyze hashtags:
1. TrackMyHashtag

TrackMyHashtag is an AI-driven Twitter hashtag analytics tool that can track, monitor, and analyze any hashtag. Using the keyword, you can find the most relevant and popular hashtags to use in your tweets. It can keep track of any event, hashtag, or term that is relevant to your business or industry, regardless of its scope or scale. Performance indicators can be monitored
in real-time thanks to its monitoring tools. Additionally, you can use it to look back over your prior tweets and see what was most popular and interesting.
TrackMyHashtag's key features include:
Real-time monitoring of hashtags
Monitor any hashtag, term, or @mention
Keep tabs on the performance of your hashtags.
Find and follow popular hashtags to identify resonant content
Identify those who have the power to influence others
Extract hashtag data in Excel CSV file
It is easy to adapt your hashtag marketing strategy based on real-time metrics. Because of the precise analytical findings, you will make data-driven decisions to grow your business. TrackMyHashtag can also give you access to historical data and analytics of any hashtag.
The basic monthly package costs $49.
2. Socialert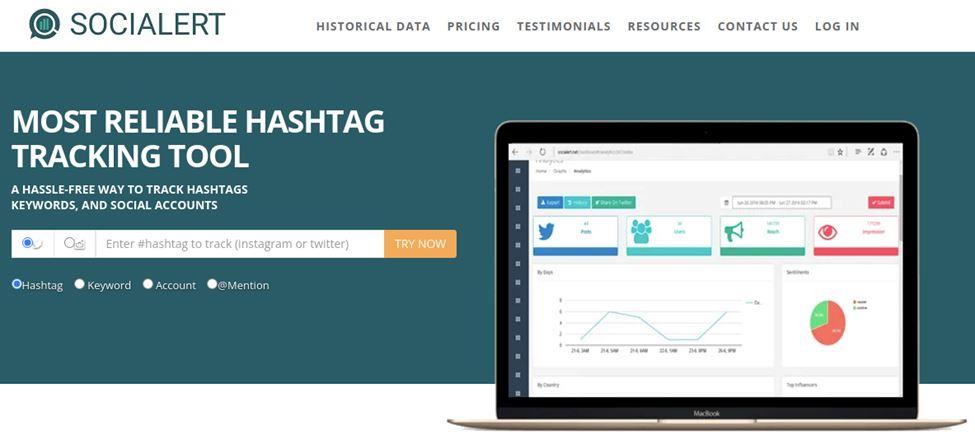 With Socialert, you can get a free, quick look at how hashtags are doing across various social media platforms. Use the tool to generate reports on social media networks like Twitter by putting in hashtags, keywords, @mentions, and accounts. In addition to tracking hashtags and keywords, you can also use Socialert to monitor events, brands, and competitors.
If you want to know what people are saying about your brand on social media, you can use the sorting option.
Key features of Socialert
Twitter hashtag count for every day
Country distribution
Influencer ranking
Top active users
Most famous mentions
Most used keywords
URLs with Rank
The basic package starts at $24.95.
3. RiteTag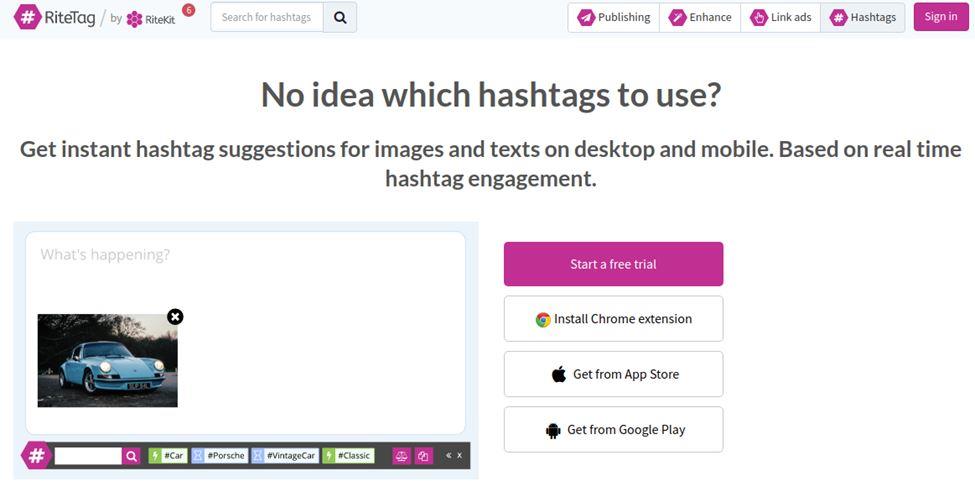 RiteTag is like having your very own hashtag-based trainer at your disposal. With your Twitter account, you'll have to log in first before this tool can determine if your hashtags are suitable for use in tweets. A list of popular hashtags can be found, along with a variety of statistics, such as the volume of tweets and retweets sent every hour and the audience that a particular hashtag could reach. You can also see how many hashtags you've used and how many people are following them.
Bonus Tips for #hashtag use
Create unique hashtags for your brand
Choose catchy and relatable hashtags that will inspire users to reuse them
Avoid space in your hashtag
Follow trending hashtags
Discover the best time is to post on Twitter
Don't write too many words in your hashtag
Don't overuse hashtags in your posts or use only 2 hashtags
Use trending memes along with appropriate hashtags for advertising your
products and services
Wrapping Up
Hashtags on Twitter are an excellent marketing tool. You'll be able to connect with people who are actively discussing topics related to your business and niche because of them. To promote yourself as an industry leader, you must participate in relevant conversations and share important experiences and opinions. As a result, it's critical to research and track the effectiveness of relevant hashtags.
But, do you know how?
Using Twitter analytics and knowing which hashtag metrics to monitor are essential to running a successful hashtag campaign. To implement a comprehensive analysis of hashtag usage, we need more than just Twitter data. The use of a hashtag analytics tool is a must.