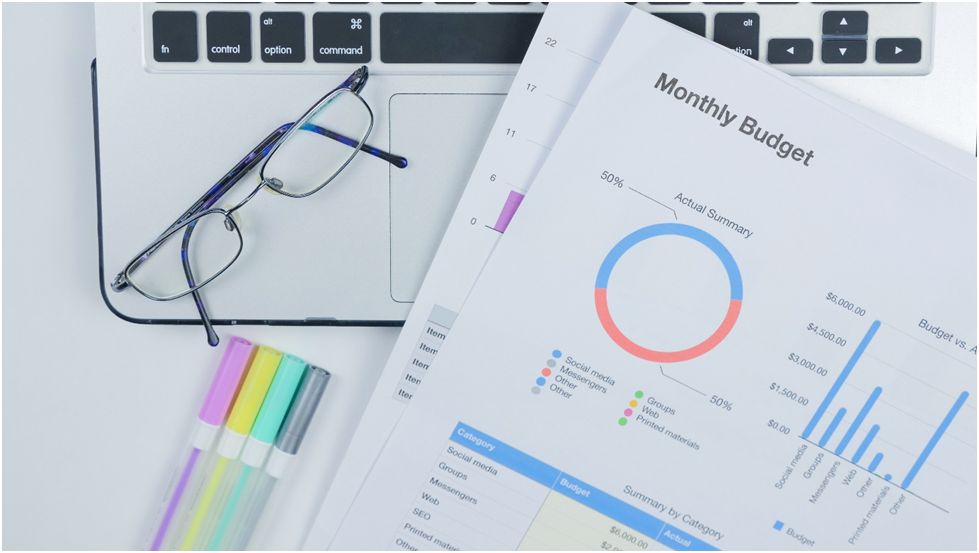 Photo by Kindel Media from Pexels
Outsourcing has emerged to become an integral part of modern business. Although the concept of contracting out services to third-party providers has undoubtedly existed for a long time, it was only in the 1980s and 1990s when the potentials of outsourcing were realized in the business economy.
Entrepreneurs have since looked to outsourcing to minimize costs, increase efficiency and growth, and attain focused and enhanced quality of service. Today, outsourcing is a mainstream practice among businesses regardless of size. And as the world turns more and more to digital solutions, it also embraces new and disruptive outsourcing trends that enhance the way people do business.
According to Deloitte's 2020 Global Outsourcing Survey, companies nowadays seek outsourcing partners and services that can help them improve their operations, make the most of the latest technologies, allow flexibility, and achieve better results in terms of speed to market.
The same report, for instance, describes a "multi-vendor" sourcing model as an emerging trend among clients. Meanwhile, quick advancements in technology have given rise to innovative trends like cloud and robotic process automation (RPA).
In light of the pandemic, many businesses have been forced to recalibrate their operations to allow for safer measures. Throughout the globe, this has brought flexibility to the fore and given rise to both more opportunities and challenges for offshore outsourcing. With business scenarios continuing to change, it will be interesting to see how outsourcing trends will continue to evolve along with them.
What is outsourcing, and is it for you?
When businesses outsource, they hire a third party or an organization outside of the company and delegate specific tasks usually done in-house to them. Outsourcing covers functions across a wide range of fields, including manufacturing, accounting, human resources, IT, digital marketing, and customer support.
Due to the vast scope of tasks that can be outsourced, a company's size does not particularly matter. For instance, a large company like Google outsources some of its customer support agents to around 60 countries, while the manufacturing and assembly of Apple products are done in China.
Meanwhile, an entrepreneur running a small business and looking to scale can use outsourcing as a strategic step as it helps them concentrate efforts on core functions and minimize cost.
Therefore, if you're mulling over outsourcing as the next step for your business, it's a matter of deciding which tasks to be outsourced and ensuring that they align with your overall goals.
How does outsourcing help you make the most of your money?
Photo from: unsplash.com
Cost efficiency
There are many ways outsourcing can impact your business positively, though it's worth noting that it was initially sought as a cost-cutting measure. A different compensation structure for outsourced workers than those for in-house employees lets businesses save on labor costs.
According to the Deloitte survey, cost remains the prime driver for outsourcing among companies despite changing business conditions. Essentially, outsourcing provides access to the services of trained professionals even for organizations without that much budget.
First, there is a drastic difference in the costs for recruitment and training between in-house employees and offshore workers. The estimated cost for successfully finding an employee is US$ 4,100.
Thus, a company that outsources only some work does not need to hire and train new people for it; instead, they are delegated outright to people who are especially skilled or an expert on the task.
Most outsourced tasks are treated as projects, thus, helping businesses save on payroll costs. Instead of being kept on the payroll, the contracted workers are paid on a per-project or hourly basis.
Meanwhile, depending on where in the world you're looking to outsource, you can also save up on average hourly rates. For example, countries like the Philippines and India have dramatically lower average hourly rates than workers in countries like the United States.
Apart from the difference in compensation, companies that choose to outsource can save on benefits such as bonuses, health insurance, and other ones that full-time employees usually enjoy. This is because the total cost for a single full-time employee is calculated at 1.5 to 2 times their basic pay.
Additionally, outsourcing minimizes overhead and operating costs such as rental, utilities, equipment, and miscellaneous expenditures. Therefore, outsourcing is a great investment for the business.
Overall, with an outsourced worker, it is estimated that a company can save up to 60% in operational costs. It ensures that you pay only for what you need.
Better focus on growth and productivity
Outsourcing offers a quicker and more targeted way to achieve your desired business outcomes. Although some businesses turn to outsourcing when there is too much work and see it as a means to handle the extra tasks, it is actually a smart move to delegate work right away to a specialist.
An in-house resource may be well beyond capable for certain aspects of work, but they may also lack enough experience in other aspects. By outsourcing specific tasks, you will be sure that you are leaving the job in the right hands.
As such, outsourcing can also be a great time-saving measure, saving you from the cumbersome process of planning and training that are both necessary for in-house employees. By outsourcing smaller tasks, you can focus more on business-centric functions and give 100% to developing and growing your business.
For instance, smaller marketing tasks like social media management or administrative tasks like filing can be outsourced, giving you more time for other large-scale tasks.
Here are a few more tasks successful entrepreneurs outsource along with typical rates in 2021:
Inbound call center rates
Shared: 0.27–0.45 USD/minute (international); 0.75–1.25 USD/minute (US and Canada)
Dedicated: 8–15 USD/hour (international); 20–30 USD/hour (US and Canada)
Outbound call center rates: from 6–50 USD/hour (depending on region)
Source: https://www.syrow.com/much-cost-hire-call-centre/
Cost: around 900 to 7000 USD per month
Tasks include management of social media channels and campaign development
Source: https://www.webfx.com/Social-Media-Pricing.html
Cost per role (depending on region):
Junior developer: 20–80 USD
Scrum master: 25–85 USD
DevOps: 20–90 USD
Architect: 30–125 USD
Source: https://sumatosoft.com/blog-post/software-outsourcing-rates-in-2019-overview
Cost in the US: 10–20 USD/hour
Tasks may include a range of responsibilities, from site management and administrative functions to executive services, bookkeeping, and more
Source: https://biz30.timedoctor.com/how-much-is-a-virtual-assistant/
Cost: from 2000 USD a month
Tasks include maintaining financial records, processing payrolls and invoices, and more
Outsourcing can also be a boon in terms of management, as the outsourced partners share the workload. Thus, from conceptualization to actual delivery of products, the process is more efficient. Extra time spent on managing tasks can be put into ensuring customer satisfaction and other aspects for business development.
Greater flexibility
Greater overall flexibility is a benefit that should not be overlooked when considering outsourcing for your business. For instance, outsourcing work overcomes time zone differences, which is common in remote roles. So, depending upon which region the work is delegated to, companies can expect a steady inflow of work round the clock.
It also helps businesses overcome fluctuation in work, considering leaves, holidays, and other reasons for the unavailability of workers. This is particularly important for tasks like customer service.
There's no need to hold off responses if there is a holiday or other possible reasons for the workers' immediate unavailability. Instead, you can outsource customer support to a location other than your own time zone or region and have round-the-clock staff dedicated to resolving customer concerns.
Outsourcing also means less risk for your business. With your outsourced resources working from their own stations, there is minimal risk of problems brought about by natural calamities, market fluctuations, a global health crisis, and other issues. This also minimizes the need for additional costs in liability insurance and other similar policies.
Finally, outsourcing gives you more freedom to scale your business up or down, depending on the conditions of the company. With outsourcing, companies can rely on better staff support and enjoy more time and savings, essentially giving them the ability to scale.
Having access to a pool of skilled professionals makes expanding to new markets easier without incurring hefty costs. As such, companies can expand their offerings without going over their budgets.
Outside looking in
The corporate world has evolved so much in order to reflect the world's diverse needs. While traditional enterprises tend to keep most aspects of their operations in-house, we are gradually seeing outsourcing become more and more essential to modern operations. If your company is mulling over outsourcing as a means to reduce cost, it is certain that taking this step will save you money significantly along the way.
Whether it's to improve your company's customer support services or deliver a product to a broader market, consider outsourcing work to skilled professionals elsewhere. You may find yourself realizing the reason why outsourcing has become a mainstream approach among today's businesses.
Outsourcing allows businesses to stay competitive, scale their operations as they need, and expect better and faster quality results while still on budget.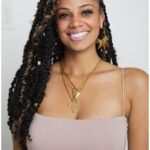 Amanda Poe is the Vice President and Head of Marketing for Outsource Access in Atlanta, Georgia. She has a passion for technology and streamlining processes while utilizing the most affordable resources. With several years of experience, she aims to grow clients big and small, while helping them keep their life in balance. Running a business and having fun can be challenging, but employing the most efficient strategies and team makes a huge difference. In her free time, she likes to travel and visit families in the Philippines, doing in-person goal setting and give-back programs.