From start-ups to long-running businesses, how companies operate changed drastically since the emergence of a global health crisis in 2020. Organizations have since acknowledged the fact that their operational and contingency plans were not constructed to adjust to the uncharted challenges brought about by the pandemic. Many realized they needed to recalibrate to stay above water.
In a survey conducted by outsourcing company Computer Generated Solutions Inc. (CGS), 47.6% of 200 business leaders, company decision-makers, and entrepreneurs across 30 industries agree that the leading challenge companies have experienced from COVID-19 disruption in 2020 is the shift in overall business strategy.
Additionally, the survey showed that more than half of the polled companies, including those with 10,000 to 50,000 employees, have said they plan to increase their use of outsourcing or will be outsourcing for the first time in 2021.
Photo by MART PRODUCTION from Pexels
What is outsourcing?
Business magazine Entrepreneur defines outsourcing as the business practice of having specific job functions done outside a company instead of having in-house teams handle them. The functions can be outsourced to either another company or an individual.
With global competition becoming fiercer as almost all businesses logged in online, more companies, big and small, are becoming certain that outsourcing is the way to grow and adapt to these dynamic market shifts, especially in these times of uncertainty.
Are you thinking of doing the same? Whether you're a long-time company or business owner, or a new entrepreneur looking to expand a start-up cost-effectively, there is only one sure way outsourcing can work for your business: you have to choose the right outsourcing partner. Take a look below at the five things you should consider:
1. Find an outsourcing partner with experience
The search for a perfect outsourcing services provider is not a walk in the park. If you don't know where to start, consider looking for the most substantial factor—experience. It is important to work with an outsourcing company that has an excellent track record and a roster of happy clients.
Like in any other partnership, it's essential in an outsourcing partnership to know you are in good hands right from the very start. Ensure that you have a good understanding of a potential outsourcing partner's nature of expertise and the services they're known for.
Jacob William, president and CEO of outsourcing services provider Flatworld Solutions Inc. says, "If it's a technical role you are outsourcing for, it's a good idea to talk to the technical lead who will be assigned to your project and understand what they plan to bring to the table."
Another way of knowing about an outsourcing company's background experience and reputation in the industry is through asking from others—request for testimonials or comments from former and present clients. Business news publisher and consultant Business.com recommends using platforms like Clutch and GoodFirms where you can check out past clients' reviews of a particular company.
Knowing that your outsourcing partner has done a great job maintaining relationships with its clients helps build the trust and peace of mind necessary for you to take the next leap forward.
2. Find an outsourcing partner that matches your beliefs and values
Admit it. It's difficult to initiate a relationship with a partner, or in this case, an outsourcing company, that you do not have anything in common with. So, your outsourcing partner must share your business beliefs and work values, especially if you're considering working with them for a long time.
To make outsourcing work for your company, partner up with a provider that understands your goals and your measures of success. They should also match with your drive towards progress. Ask them the following questions to further understand their business outlook:
What are the values you uphold as a company?
How is your partnership with your clients?
Tell me about employee feedback or suggestions. How do you take it, including their complaints?
Do you have corporate social responsibility programs or initiatives?
Even if an outsourcing services provider comes equipped with the exact set of skills and expertise you are looking for, they may not be a good fit if they have a poor relationship with their clients or employees. You may have to re-evaluate as these practices, or "red flags," can be detrimental to your partnership in the long run.
3. Find an outsourcing services provider that can work as a team
Another factor to look for in an outsourcing provider is when they see and portray themselves as an extension of their client's team. Choose an outsourcing company that understands the ins and outs of the industry and day-to-day work of its clients, their goals, and the challenges they face.
"The idea is to choose a partner that is confident about delivering on time and that doesn't mind considering your demands, even if they're made late," outsourcing company CEO William says.
A true team player is flexible and resourceful when sudden threats emerge. Your outsourcing company must know how to adapt and provide the necessary requirements even when a problem arises.
The outsourcing companies that respect teamwork are the ones you should consider partnering up with as they know how to work as an extension of your in-house teams—anticipating and identifying problems and creating customized and collaborative solutions to fix them.
4. The right outsourcing partner knows how to budget correctly
When expanding your company, the expense of buying, leasing or renting a new location plus the additional necessary equipment can be prohibitive to growth. In such cases, it's more cost-effective to outsource than expand operations within the company.
For example, a personal computer manufacturer may choose to buy internal parts from other companies to save on production expenses. A start-up company may decide to outsource bookkeeping duties to an accounting firm as it may be cheaper than hiring an in-house accountant. Other companies hire outside contractors for human resource and recruitment functions as they find it more time-saving.
However, always remember to never sacrifice or compromise the overall quality of your desired outcome to favor a more affordable provider when outsourcing. An excellent outsourcing company can properly utilize the allotted budget for a project.
Avoid outsourcing services providers that have unclear agreements and hidden costs. These expenses may be little but could risk your finances in the long haul. The right outsourcing partner knows how to stick to the budget, utilize it and provide you your desired service no more, no less.
5. The right outsourcing partner prioritizes data security
When you outsource, you will most likely find yourself sharing sensitive information in the form of your and your customers' details, so you need to ensure that no breach can occur that would put these data at risk. Keep in mind that you can never be too cautious when it comes to your personal or business data security.
Financial website Investopedia explains that security threats may occur if another party has access to a company's confidential information. That party will likely suffer a data breach, which could delay the completion of projects, which could cost additional expenses.
This is where the importance of proper communication between the company and outsource services providers come in. Do not hesitate to check for necessary data security certifications, such as those provided by the International Organization for Standardization. Ask about their on-site security procedures and training protocols and how they prevent any data leaks from happening.
Getting the Most from Outsourcing
Outsourcing has become a significant trend over the past years. The sudden unfolding of the coronavirus pandemic has also led to an increase in the number of companies venturing into outsourcing.
From start-ups to large companies, businesses of every size can use outsourcing to help themselves grow and expand especially amid these times of uncertainty. In the last two years, we have seen companies that have had rapidly pivot to remote working due to lockdowns and restrictions imposed to curb the spread of the virus.
Professional services network Deloitte says this has given companies a heightened level of awareness as to what can be outsourced.
Outsourcing can do more than just cut expenses; it also offers other various benefits, such as:
It lets you focus on your core goals – The back-office functions such as settlements, clearances, record maintenance, accounting, and IT services can tie up your human and financial resources. Outsourcing the essential but mundane business activities can allow your in-house teams to focus on core functions without sacrificing the quality or service that made your company successful in the first place.
It offers staffing flexibility – Operations or departments of a company with seasonal demands can work with an outsourcing partner to bring in additional resources. When things slow down again, the outsourcing company can be released, maintaining the company's flexibility.For example, when an accounting department is short-handed during tax season and auditing periods, the company can outsource additional resources for a fixed period of time. This can come at a standard cost.
It provides business continuity – A high employee turnover can result in uncertainty and inconsistency in a company. For instance, your IT specialist is on extended medical leave and another employee from the team has left for a new job. Instead of having no IT personnel at all, you may opt to outsource this function to reduce risks and allow your company to continue operating while the specialist is still unavailable.By outsourcing, you provide a level of continuity to your company while reducing the risk that a subpar level of operation could bring, even during a short period of time. It also gives you enough time to look for and hire a new employee without rushing just because the department is understaffed.
It offers better management and operational control – The right outsourcing partner can bring better management skills to your company than you can imagine. There are instances when departments that have evolved over time turn into uncontrolled and poorly managed teams that can be challenging to fix even with a simple restructuring.An outsourcing agreement with a manager assigned for a specific department might help put control back into place.
It supports and helps improve your internal staff – There will be times that a project can require some skills that your staff does not possess. In this case, you may opt to try on-site outsourcing, where you bring in contractors to work at the office alongside your own in-house team and motivate them to learn new skills. Alternatively, a remote outsourced staff can also work if the job can be accomplished online.
These are just the advantages you can get when partnering up with the right outsourcing company. When considering how outsourcing can help your company grow, avoid just looking at the cost of hiring outside contractors and focus as well on the other advantages they can add to your company.
Work With the Right Outsourcing Partner
It takes two to tango. In order to find the right outsourcing partner that could greatly help you with the gaps your business is facing, you have to exert considerable effort. Remember, an exceptional outsourcing partner does not just magically appear out of nowhere. You have to do the work from research to checking reviews and testimonials and meeting with them to check if you see eye to eye.
Like in most business relationships, you have to know your potential partner before working with them thoroughly. In outsourcing, you have to understand their expertise and work ethics and practices carefully. Moreover, you have to make sure that their values and beliefs match yours to gauge whether or not you can work as a team.
More importantly, communication is key. You have to ensure that your outsourcing partner knows exactly what you want in terms of budget and desired outcome. Meanwhile, an exceptional outsourcing partner should also know how to openly convey potential problems and risks to spot problems early before they become difficult to resolve.
Finding an outsourcing provider can be tough, but once you know what to look for and work with the right outsourcing partner for you, you'll realize the considerable value it gives to your company's growth is worth it.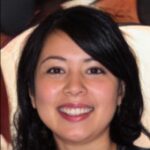 Regina del Rosario is from Booth & Partners, a Seattle-based company with operations in the Philippines. With a solid background in conducting interviews with multiple candidates to identify the one with the most potential. Hired over 100 applicants for positions in dozens of industries and campaigns, at levels ranging from interns to upper-level management. Excellent communication abilities, including written and oral, professional and interpersonal. Highly organized and is able to complete several complicated administrative tasks simultaneously.