Google has become the golden standard for website success. If your website is worthy of being ranked among the topmost search results, it is doing good. However, that is the case for established businesses and websites. As a new business or web entrepreneur, it is important to get your website on the search engine to really get traffic to your website.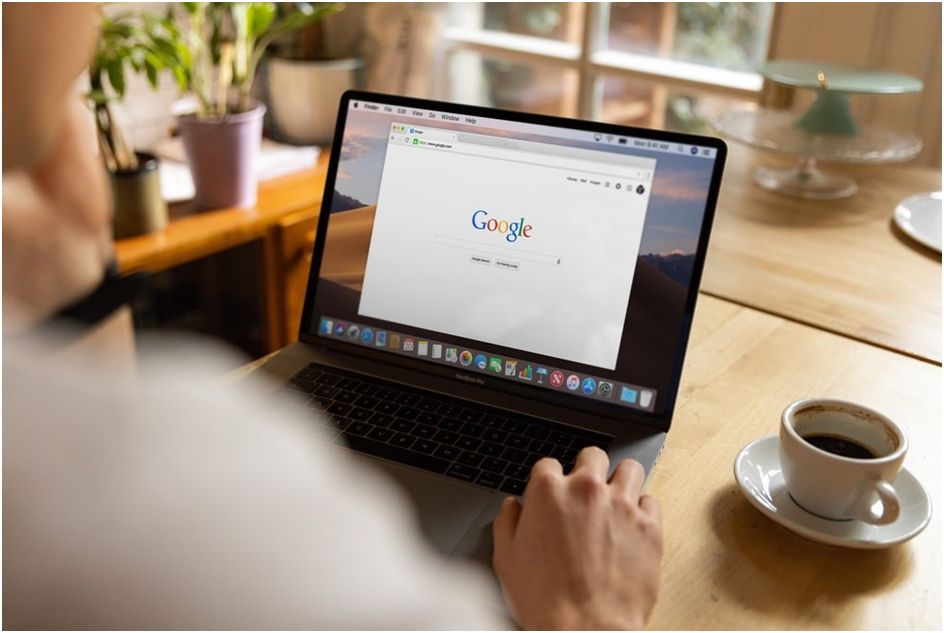 Photo by Firmbee.com on Unsplash
A lot of local businesses are also starting to understand the importance of ranking ahead in search results. This is because Google's search engine has become an important part of our lives. From the bare necessities to special requests, we turn to google almost on a daily basis. More often than not, most of our queries are answered by the first few search results. Rarely do people scroll all the way down to the bottom of the page or even the next page.
Above all, it isn't easy to get to the top search results of a query. The internet has been on earth for quite some time now. Almost everything you search will have a page dedicated to it. Thus, google makes special systems to determine which pages go to the top. Even making it to the first page is quite a big task.
The first step is obviously to create your website. But what after that? Well, do not worry; we have a list of a few easy steps to get your website on google. Let us review what exactly you should do to rank among the best and have a successful website.
1. Google Search Console
Google's Search Console is the first easy step that you must complete to get your website on google. Google uses a system to search websites automatically. This is done through bots that go through a number of websites. However, this can be extremely slow and can take quite a lot of time.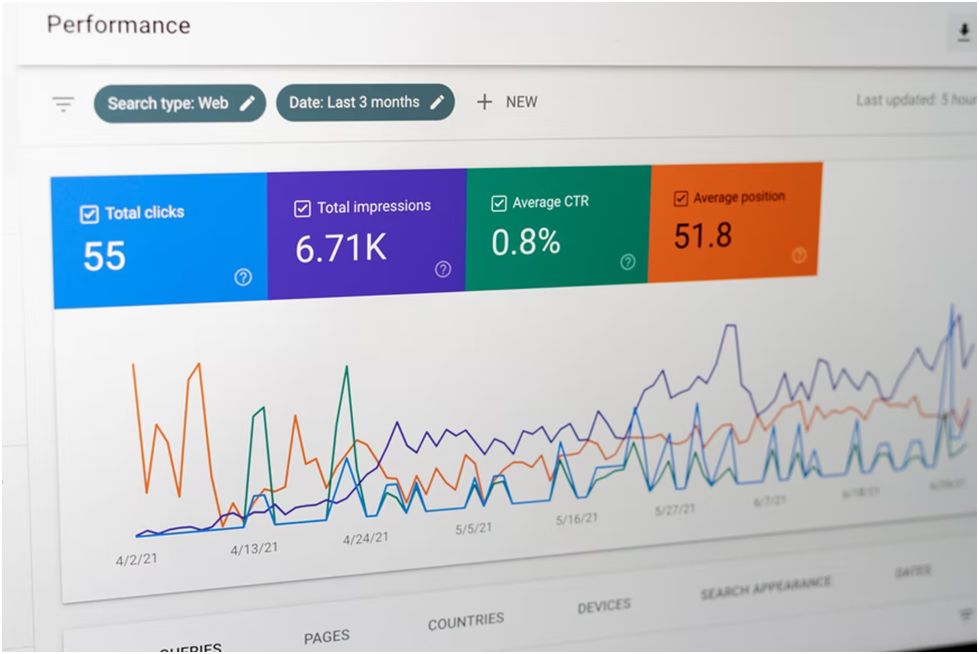 Photo by Justin Morgan on Unsplash
In order to fasten this process, Google Search Console Exists. It is basically a shorter route towards indexing. If you have a website, and you are not sure whether it exists on google or not, you can perform a simple search. Once you have determined that it is not indexed, you can register it through the search console.
After that, you can use its other features such as:
Seeing who is linking your website.
Troubleshoot indexing issues
set up different versions of your website
find out the keyword or long keywords that are popular and bring traffic to your website.
Apart from these, it is generally a good practice to also update the status of any new updates on your website. That helps in keeping your site up-to-date as well.
2. Backlinking your website
Once you are done creating your website and registering your website, you need to build links. Link building helps google bots to head over to your website directly via hyperlinks. This will lead to a higher ranking on the Google search result page. And that is important to get more traffic and have a successful website.
Backlinking can be done in a couple of different ways. It is important to remember that quantity, as well as quality, is important when it comes to backlinking. A good number and quality of backlinking basically allow Google to know how good your website is and where to display it.
Two ways build Backlinks  
One very common way to backlink your website is to affiliate and refer to other sites. This type of outreach is a direct marketing technique. You can ask other websites to backlink to your site while you do the same. This mutual collaboration is quite popular and can help you get sponsorships as well.
The other great way to do this is to create content that is high in quality and is rich with keywords. You need to ensure that the content you create or post is satisfactory in nature. This means that it should be good enough for people to get what they were looking for.  Such websites easily grow backlinks.
Quality over quantity
Remember, google or any search engine for that matter knows how backlinking works. This means that you cannot and should not fall victim to backlink spamming. Having your links spread throughout low-quality sites will reduce your ranking. Focus on the quality of your backlinks. It will help you out a lot. Thus, focus on getting affiliation or collaboration from a credible and established website rather than 10 un-trustworthy spam sites.
3. Keyword Research and Analytics
We mentioned that it is important to have keyword-rich content to ensure high-quality content. What that means is that you are implementing and integrating specific words or set of words into your content. Doing this not only helps in satisfying a particular query a user might have, but it also helps in boosting your rank.
Keywords like mentioned above are words or sets of words that help in satisfying a query. Thus, if your content or website has those keywords included, your site will have a higher ranking.
Furthermore, long-tail keywords are very specific in nature. Integrating them helps in targeting a particular set of search queries. Choosing the right keyword(s) will help you in improving the visibility of your website on the google search engine.
So, for example, you have an escape room website, you can then include keywords like "Best escape room," "Scary escape room," or "Crime Escape room." The keywords can vary and change as time passes by. A keyword that is relevant today might not be relevant tomorrow. Search patterns change, and so should your content.
Keyword Analytics
How do you keep up with these changes? Well, Google has its own incredible version of keyword analyzer. Google Keyword analytics can help you in planning and analyzing the keyword patterns and the traffic it brings.
You can further use Google's free SEO tools to analyze and visualize information about your website. Using this with keywords helps you in knowing which keyword is bringing you more traffic and what content is more popular. Such website analysis is also important for focusing on your SEO or Search engine optimization.
Without keyword analytics and SEO implementation, you would leave in the dark. It is not a good thing not to know what is bringing you your traffic since it can lead to your site rank getting affected negatively.
4. Search Engine Optimisation
Search engine optimization is one of the most important steps to getting your website on google. As the term suggests, search engine optimization or SEO is a process to make your website more optimized for indexing. This helps to increase the visibility of your website on Google's search result pages.
Search engine optimization in itself is a stepwise process that can be easy or difficult, depending on your knowledge. However, with advancements in technology, SEO can be done by digital tools to improve your website. Tools such as Kissmetrics and Ahrefs are quite popular for this.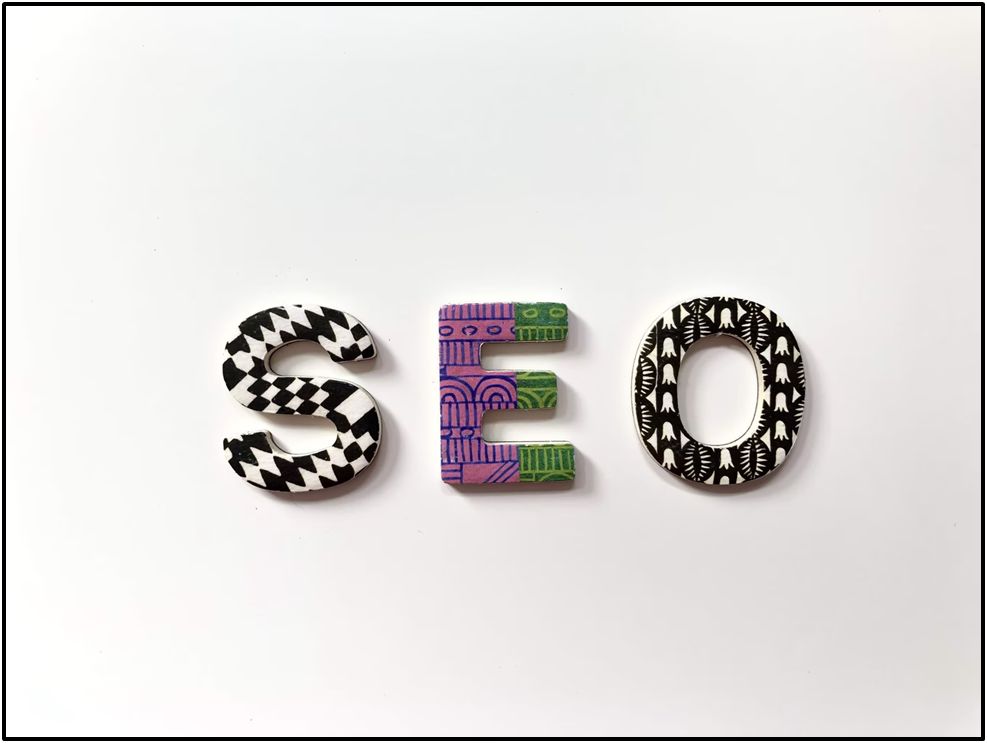 Photo by Merakist on Unsplash
Optimization
Search engine optimization or SEO is an inclusive process that will help your website look and feel better. An optimized site is easy to find by indexing and by users of the internet. From the user interface to page optimizations, SEO includes a number of different things. But a very important thing to remember is to focus on user experience.
User experience starts from meta description and titles to page speed and navigation, and UI is also important. User experience tends to affect how high your page will be ranked as well as how easily people can find what they want. A website that has inconvenient UI/UX or takes a lot of time to load will automatically degrade its own visibility on google.
Mobile Optimisation
Another important factor in optimization is to optimize your website for mobile users. A lot, and I mean A LOT of people, use their phones to access the internet.  If your site is not mobile devices optimized, you will be lowering your site visibility. Having a mobile-friendly site is necessary for ensuring your website has good visibility.
A poorly designed and optimized site will not get indexed easily and will not rank high on google search results. You might as well not have that site since its existence would not be visible to anyone without knowing the URL.
5. Register your business  
Google's My Business is a great and easy way to improve the visibility of your business or commercial website. This is very helpful if you have a local business that is in need of rejuvenating. Doing this one simple task can really affect your business activity. More often than not, this little step is also known as Local SEO.
Local SEO can be a great way to get your local business on google. Google's My Business is a great tool that serves as one big directory for businesses in an area. It helps in showing where your business is located, contact information, and website information.
However, this local SEO is possible only if your business has a physical office. If you run an entirely digital business, you will not be to register on it. Instead, you would have to focus on the above four steps.
Improved Traffic
Google My Business helps in showing your business alongside a number of queries. For instance, if someone searches for' best escape room in Moscow, your website and business can appear. This is best for attracting traffic to your website and customers. It is especially useful if you have implemented the above four steps. Your website ranking can significantly improve as a result of this.   
6. Deciding Meta tags  
Meta Tags are the text that appears on the search results page. More specifically, meta tags are the title and the description beneath them. These are important and more essential than you might realize. Without a proper title and meta tags, your website is severely affected.  This preview is important for regular users to decide whether or not they should click on it.
The art of creating Meta Tags is special. These tags, in particular, are not visible on your website. They specialize in the sense that they are created with the knowledge that only a portion would be visible. Even more important, meta tags contain keywords. These keywords help Google in ranking your website. They also help the user in deciding whether to click on your website or not.
7. Get more leads and build an audience
This goes without saying, but it is very important to get traffic to our website and generate more leads to be ranked higher. It is a paradox. To get ranked higher, you need traffic, and for traffic, you need high ranking. However, there are ways to solve this
Guest Posting
Guest posting content can help in building an audience as well as backlinking. You also build certain credibility as an author while doing so.
Digital Marketing
Digital Marketing is a great and efficient way to gather some traction with your website. It is basically advertising your website online to increase traffic. Thereby will increase the visibility and ranking of your site. This also helps in generating a lot of leads.
Conclusion
Getting your website on google is extremely important. If you own a business, then it will greatly help your business in reaching new heights of success. If you have a content website that routinely publishes new content, google can drive maximum traffic to your website. The importance of ranking high on google and being visible cannot be emphasized enough.
It is also important to note here that being visible is not the same as ranking high. What you need to achieve is a high rank. Websites on the second page of search results are just as visible as the top-ranked website. The difference, as you guessed it, is in the ranking.
With the above-mentioned seven easy steps, you will be able to get your website on google. Remember to plan your whole route, and you will be making your website a success.
Sophia Scott is a content creator at escaperoom.com. She's a passionate young woman, mother to an amazing nine-year-old, and an avid reader. Over the years, writing has helped her explore and understand the world as well as her own self. She loves to travel, meet new people, and spend quality time with her daughter. You can find her on LinkedIn.