Many brands underestimate the power of reputation management, until they're barraged with negative reviews from all over. Everything from there starts to snowball and create what the PR experts call an online reputation crisis. It's a situation that no business would want to be in, and one that will test the capability of your agency.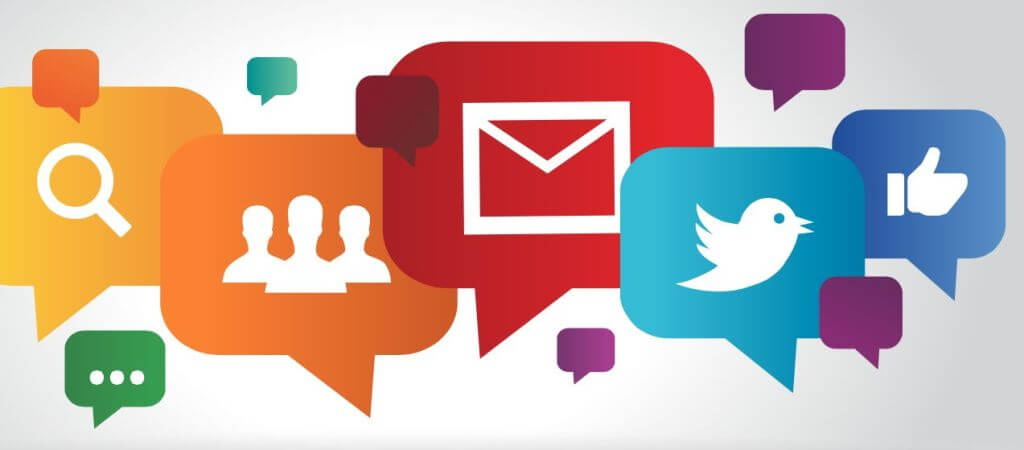 So, how does your agency take control of a brand's online reputation?
Believe It or Not – It Starts with Good SEO
Why start with SEO? It's pretty simple—a user's online experience begins with a search.
Before users get to a website, they land on search results. If it so happens that users see negative reviews or inaccurate information about a brand on search results, it means their SEO strategy needs some reworking.
When you're working on a client's SEO campaign, some of the things you need to look at are:
Accurate business names on online properties – including their website and directory sites
Quality of links pointing to your client's site – including links from guest posts, author bios, and citations
Anchor texts and targeted keywords that help Google identify your client's brand
Quality of content on your client's online properties
By paying extra attention to these aspects, your client's SEO can gain momentum and start showing results.
Here's a question that you may ask, "Is it possible to remove negative reviews if my client's site starts ranking?"
Unfortunately, it doesn't really work that way.
If third party sites are hosting the negative reviews about your clients, there's barely anything you can do to influence the SEO on those sites because you don't have control over them. In certain cases, you can contact the owner of the site directly and request them to take down the negative content. This approach may work, but the chances of website owners acting on your request are slim.
If you want to bury those negative reviews, you have to double your SEO efforts and leverage the properties under your client's brand to make them appear on the top positions of search results. This is what some digital marketing experts refer to as brand management SEO.
SEO + Reputation Management: How Do You Leverage Both?
Think of SEO and reputation management as two sides of the same coin. You don't leave one out if you want to get your client's brand back in the good graces of their customers.
Here are the steps to help you leverage both:
1. Do an Audit of Your Client's Online Properties
First things first, you have to know where your client stands in organic results, how they fare against the competition, and what areas they're lacking or strongest at. This is why you need an in-depth audit of their online properties.
A few of your client's online properties that you can include in your pipeline when doing an audit are:
Website – Is it optimized following the industry's best practices? Does it appeal to their target visitors? What improvements can you implement?
Social media channels – Is there engagement? If yes, how do they engage with their audience? Is the brand messaging consistent?
Managed listings – Is their information (Name, Address, and Phone Number) accurate and consistent? Are there listings they haven't claimed and verified?
Why is This Important? Conducting an audit allows you to spot for opportunities you may have missed or have yet to uncover. This provides you with a foot in the door if you decide to put clients under your white label reputation management service.
2. Optimize as You Go.
Now that you have a clearer picture of what to improve on your client's online properties, you start optimizing.
Algorithms may be changing the field, but the rules of SEO remain the same. As long as you abide by Google's quality guidelines, your client will be out of harm's way. But, how do you optimize for better SEO and a stronger online reputation management?
Find the right keywords and optimizing anchor texts – One of the pillars of your brand reputation management SEO is optimizing for the right keywords and anchor texts. If your client is ranking for a specific keyword, tie it with their brand name. This will provide you with anchor phrases that you can link to relevant pages and allow you to establish contextual relevance with your client's brand and their target keywords. These anchor texts will be useful for targeting content on different sources, such as website content and social media profiles.
Never settle for anything less when it comes to content – Poor content is one of the things that often get SEO agencies in trouble for. But, it's the easiest to fix, especially if you're looking at online properties owned by your clients. If your clients have blogs on their website that need some reworking, plug them into your optimization task list. The sooner you fix these blogs, the better it is for your client's SEO and their online reputation.
Get them on high authority websites – Your work as an agency is mainly about getting your client's brand out there, and you can do that by publishing guest posts on high DA websites. The purpose of this goes beyond link building, though. Your aim here is to provide more recognition for your client by getting their name and keywords into the title of the post.
3. Add a Touch of Influencer Marketing
Customers are likely to buy from a business endorsed by someone famous or an authority figure from the industry. This is a common tactic used by many businesses to get attention and increase sales. In the digital marketing sphere, some people refer to this as influencer marketing.
Why go for influencers? I'll give you three reasons:
It helps in building brand awareness – If you want to build brand awareness through SEO, you'll have to wait for months before you can see traction. By that time, your clients will likely be asking for results. If you want to speed up the process of creating brand awareness online, influencer marketing can help you with that.
It's an easy way to build trust – Have you ever heard a spiel from a car salesman? How big were the chances that you bought from the salesman? Now, compare it from when a friend or someone you know shares information about a specific product? You'll likely take their word for it. That's how it works for influencer marketing. Information coming from an influencer sounds more genuine than if it came from an insider.
It serves as another brand of your content strategy – Requesting influencers to write content about a brand benefits your client on the content side. It helps you fill gaps in your content strategy and provides your client's with fresh perspective about topics of their interest.
4. Never Let Your Client's Brand Out of Your Sight
Here's where some agencies fall short – monitoring progress.
As some agencies are too busy handling fulfillment and finding prospects, they tend to forget to monitor the important things to their clients.
When it comes to monitoring, I recommend the following SEO and reputation management tools for agencies:
Google Alerts – A simple monitoring tool that provides you with "alerts" based on keywords or phrases related to your client's brand. This makes it easier for your agency to monitor what your client's audience are saying about their business on resources within the Google network, such as websites, blogs, and news articles.
Ahrefs – A more comprehensive tool that provides you with data about how your client's competitors are ranking. This is mostly useful for developing your SEO and content marketing strategy, as it helps in determining target keywords and monitoring your client's backlinks.
Mention – Think of Google Alerts, but more intuitive. Mention provides you with analytics and brand monitoring features. It allows you to monitor real-time conversations from forums, social media, blogs, and news sites. On top of this, it equips agencies with influencer discovery tools that can help in identifying the best brand advocates for their clients.
The Brand Grader – Simple but powerful in terms of brand and competitive analysis. The Brand Grader is your go-to tool if you to dive into how your clients and their competitors are performing online. It also allows you to harness data on brand sentiment, so you can align strategies on how your client's audience react to their brand.
Pro-tip: You don't have to use all these tools for your agency. Invest in one or two that allow you to monitor the most important metrics for your clients' business.
One Thing is For Sure…
No brand is perfect.
Customers will always have something negative to say about a business—the food tasted bad, the service was ordinary, the staff wasn't professional, etc.
It's up to you to make sure the positive things that customers say will push through for your brand's overall success, and you can only accomplish this if your SEO and reputation management strategies are on point.
—————-
Itamar Gero is the founder and CEO of SEOReseller.com, a white label SEO services and digital marketing solutions provider that empowers agencies—and their local business clientele—all over the world. When he isn't working, he's traveling the world, meditating, or dreaming (in code).