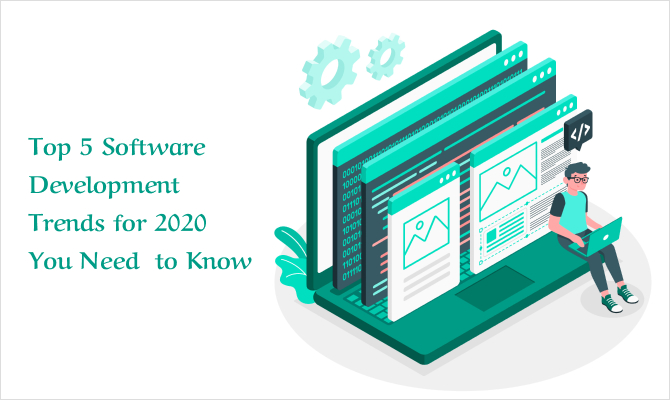 Technology never remains the same and provides something new every time. With every passing day, developers face new challenges and with the emerging trends, they always try to meet the new changing needs. However, it is also true that with these emerging trends, businesses refer to use these technologies in their industry domain to keep up with the competition. They always try to provide unique and best products to their customers.
Why Move With Latest Technological Trends?
Moving ahead with tech trends is also vital because if you don't leverage these technologies then it becomes difficult to remain in the market for a long time and it will also reduce your industry profits. However, deciding to get a solution with the latest technologies is also not easy as your selection must meet your business needs as well as specific to your domain. All these factors also decide the result of ROI (Return on Investment).
Effects of Digital Transformations
Digital transformations are affecting every part of your life and industry sectors such as entertainment, manufacturing, healthcare and transportation. People are moving forward to the latest technologies like Artificial Intelligence-based platforms such as personalized product recommendations, Google predictive searches and Gmail can't go without noticing them. Many manufacturing and transportation companies are utilizing robots in order to optimize their cost and most importantly to automate their functional processes. Social sites, online shopping sites, different mobile applications are impressive platforms to promote, sell and buy items as well as services.
In this writing, we are going to tell you about the top 5 Software Development Trends for 2020. Let's start here.
1. Artificial Intelligence
Artificial Intelligence has made it easier for those works that were only possible with human minds. AI helps the machines to act in the same way as a human mind acts as the machines are programmed to do that. In this manner, we can say that AI-based software or machines can act and think like human beings. While deep learning and machine learning also come under AI technology, also all of these are getting popularity among businesses. In this way, the number of businesses who are moving towards AI is increasing every day.
No doubt that AI-based machines and software are new in the market but its rapid speed has broken all the records of other technical advancements. We can say that it has occupied its position in 2020. The recent surveys say that the speed of AI will be at its peak in the coming year. Expected AI software market will strike up to $14.7 billion with 154% growth rate.
AI helps businesses to simplify their processes and brings the breakneck speed of improvisation. No doubt, that developers are moving towards this trend to experiment with different business domains. This awesome feature of AI has made it a fruitful deployment in education, transportation, logistics, baking, healthcare etc. Some of the AI apps are machine learning algorithms, data filtering, sales forecasting, chatbots, robots, etc.
2. Blockchain – Big Choice for Developers
Since the last few years blockchain has busted and boomed at drastic speed. The main cause of its low performance last year might be the drop in its marketing or publicity but now technology is quietly moving into the real-world. The world will experience the power of blockchain in 2020. Twitter has already announced to move on to this platform. Moreover, the big IT giants such as Microsoft and others are launching their products based on blockchain. As real, amazing and groundbreaking use cases trending in the marketplace, we can imagine a big boom of blockchain. This boom will also create a high demand for its developers with high pay.
Market Forecast of Blockchain for Coming Years:
According to market research, the expected growth of blockchain will strike up to $60.7 billion in 2024.
Statista reports say that by 2025, 55% of total healthcare applications will integrate with blockchain for commercial purposes.
S spending will reach about $4.2 billion in 2021. (Statista)
Also, in the food and agriculture industry, the world blockchain market will hit up to $1.4 billion by 2028 and will break all its previous records. (Statista)
3. The Mixed Reality
It is a combination of two technologies named Augmented Reality (AR) and Virtual Reality (VR). Different industry domains such as healthcare, gaming, construction, tourism, defence and others are identifying the value of using this technology in their industry domains. The global market of MR is getting very high speed. Based on the studies of IndustryARC by 2024 this market will hit up to $9.982 billion and from 2018 to 2023 it will catch a CAGR of 73.2%.
Reports of Statista say that by 2025 the global automotive VR and AR industry is predicted to strike nearly $673 billion, along with a CAGR of 175.7% during the period 2018 and 2025.
While we have seen a drastic increase in the use of AR on smartphone applications. And with the advancement of different smartphones and their popularity among the people, the production companies are regularly increasing their investment in AR-based apps. In this manner, the demand for AR app developers is also increasing and creating lots of job opportunities for developers.
4. Cloud Computing
Everyone knows the term cloud and cloud computing. The market for cloud computing is expanding from the first month of 2020. To lower operational costs and provide support for various applications companies are deploying serverless and hybrid cloud architectures. Cloud is even ahead from virtual infrastructure and its providers like Microsoft Azure, AWS and Google Cloud utilize serverless models for perfect computing functions. App containers will assist developers to create and deploy applications independently and faster than the previous time. The predictions for cloud computing are very high and it will trend high in 2020.
5. Progressive Web Apps
PWAs (Progressive Web Applications) could be involved in the top 5 software development trends for 2020. It was first introduced by Google with the two exceptional features known as user experience and ease of development. It integrates the top features of mobile and web apps. The result of combining ease of development and UX is fast load times, enhanced reliability and amazing user experiences. If we look at the functioning of websites then we can say that it differs from mobile apps because websites can be accessed on any browser or computer device whereas mobile apps designed to become accessible on mobile devices.
Some of the key advantages of PWA are as follows:
Less data usage
Faster loading time
Engaging user experience
Enhanced performance
The big industry names who are using PWAs are Lancome, Flipkart, Twitter, Forbes, MakeMyTrip, BookMyShow and many others.
Final Words
From the above description, we can say that all these 5 technologies will hit the top of technology trends in 2020. Additionally, the industries are moving to an enhanced level of productivity and efficiency. Developers are required to upgrade themselves with these emerging trends in order to provide the best technological advancements to their clients.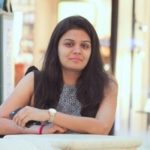 Twinkle is a Content Crafter at Webs Optimization Software Solution, an iPhone app development company.  Being an avid blogger she enjoys sharing her thoughts through words.  When she is not working, she enjoys travel adventures and reading literary masterpieces.