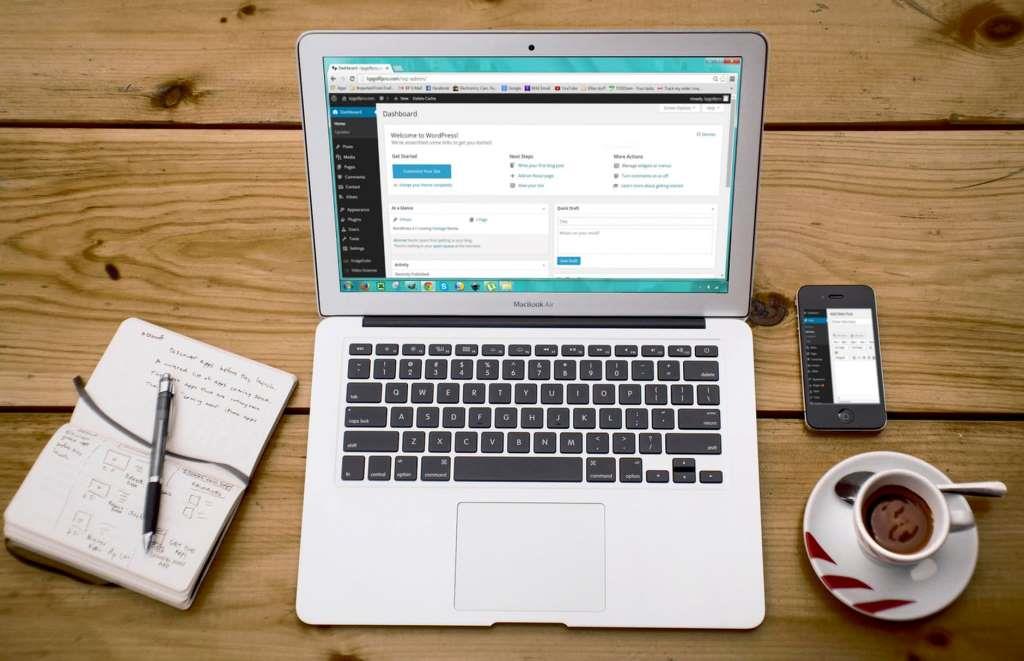 [Source: Pexels]
"There's a plugin for that."
Yes, indeed. It's 2020 and there are some wicked-cool plugins out there. Today we'll go over some of our favorite plugins that you may not already know about.
Instead of big-name plugins – such as WooCommerce – we'll take a closer look at some lesser-known ones.
We're 99% sure you haven't installed these WordPress plugins. Not yet anyways.
What's the deal with WordPress plugins?
One of the best features of WordPress is its robust plugin directory. Basically, programming experts have done the hard-lifting and coded plugins to give WordPress sites extra features.
For users who don't know how to code, plugins are a lifesaver. All you have to do is install the plugin and customize it to your liking. No programming needed!
Even more good news: there are thousands of plugins on WordPress to choose from.
Why choose WordPress plugins carefully?
 [Source: Pixabay]
Choose your friends wisely, choose your WordPress plugins even more so.
Of course, you should pick your WP plugins carefully because it's important to get the features you want. There are so many options and you don't want to download a plugin that, in the end, doesn't meet your needs.
However, selecting carefully is even more important because WP plugins are vulnerable to security hacks. This happens because bad actors create plugins with malware.
You'll want to double-check the security of the plugin you want before you install it. Some red flags to consider include:
Plugin rating and number of reviews: All plugins have a few bad reviews. But the majority should be positive. Also, make sure there's a good number of reviews so the sample size is good.
How many active installations: This is a key indicator that the plugin is working well and fulfilling user needs. If nobody has installed it, stay away for now.
Developer who made it: Sometimes developers are known in the industry and you can trust their name.
Support issues resolved: If a good percentage of support issues have been resolved, that's a good sign that the plugin is trustworthy.
The latest version of WordPress it's been tested with: Absolutely essential. Security flaws usually happen because the plugin is running on an old WordPress version. Make sure the plugin has been tested on the latest version.
By now, you know that WordPress has amazing plugins. Let's discuss some you haven't yet installed in 2020.
1. Make your site photo-fantastic with Envira Gallery
A user makes a first impression of your website in 0.05 seconds. So, it better be good.
Our world is image-dominant, which means your site should be too. If you're looking to spice up your site with visual content, Envira Gallery can help.
Basically, Envira Gallery is a drag-and-drop photo gallery that brings visual glam to your site. Its best features include:
Beautiful photo and video gallery templates
Social media integration
Deeplinking for SEO success
E-commerce integration (via WooCommerce)
Watermarking
Password protection
100% mobile responsive
Envira Gallery can give your site that extra snap and crackle, so that your users feel wowed.
2. Set up powerful donations with GiveWP
Perhaps your non-profit or cause could benefit from receiving online donations. GiveWP is your one-stop plugin to easily accept donations.
Online giving without management tools can be a hassle. Luckily, GiveWP is sleek and smooth to use and has a bunch of interesting features for setting up donations. These include:
Customizable donation forms, including goals, giving amounts, custom amounts, terms, and conditions, etc.
Donation statistics and reports
Manage donors info and campaigns
Third-party integration
Generation of tax-deductible receipts
Recurring donations with credit cards and Paypal
GiveWP is also known for its strong user support, so you won't be hung out to dry if issues come up.
3. Boost your customer service using LiveChat
Chatbots are the new social. Experts say that 85% of customer interactions will be handled without human agents by 2021.
That's exciting for the world of customer support, but also potentially hard work to set up. You may not have enough bandwidth to code your own chatbot.
To make it easy to hop on this trend, LiveChat is a simple solution. It brings live chat support to your site so that your customers get instant responses on your site.
With it, you'll get more interaction and sales, while delighting your users. In particular, LiveChat includes:
Customized chat invitations and trigger cycles
Multiple chat sessions
Canned responses to FAQs
File sending through the chat widget
24/7 customer support
Third-party integration (including Facebook Messenger)
Visitor tracking data
Reporting and statistics
Multilingual potential
LiveChat is the kind of game-changing tool that could significantly improve your online site.
4. Go global with multi-languages on WPML
Nowadays online sites are doing their finest to reach global audiences. One of the keys to unlocking these international users? Multi-languages.
WordPress has been fairly rigid about adding multiple languages, which is why a plugin is a must to set up new languages.
WPML is an excellent way to display your site in two or more languages. All your posts, pages, categories and post tags can be placed in multi-languages with:
40+ languages available
E-commerce integration (via WooCommerce) for seamless cart experience
Strong user support 6 days a week
WPML is one of those tools that just gets it right. Exacto.
5. Run contests and giveaways through RafflePress
Everybody loves a giveaway. Marketing gurus have long used contests to generate buzz and customer loyalty.
You can now run contests on your WordPress site, too. This is beneficial to get more web traffic, capture visitor emails and make your brand go viral. RafflePress gives you this nifty ability through:
Beautiful pre-built templates
100% mobile responsive
Social media integration
Third-party marketing integration (MailChimp, etc.)
Fraud detection feature
Tracking and reporting
This is the sort of giveaway plugin that gives back.
6. Wiz up your site SEO with RankMath
We've all heard about Yoast SEO… but what if you've hit a wall with your site SEO?
RankMath is the type of plugin that helps you understand the analytics and optimize your SEO with its toolkit. With it, you can take SEO one step further through its suggestions and insights.
Its best features include:
Supported Schema Markup
Automated SEO suggestions
Unlimited focus keywords
Image SEO
Integration with Google Search Console
Advanced SEO analytics and insights
SEO testing
In the end, RankMath guides you through new ways of exploring your SEO that are FTW.
7. Look stellar during site maintenance using Seedprod
Maintenance is a regular nuisance for websites. But just because you're in maintenance mode doesn't mean you can't look great.
Seedprod is an awesome plugin for creating attractive coming soon, under construction and maintenance mode pages while your site is getting worked on.
These landing pages are quite lovely. Moreover, they have:
Integration with any WordPress theme
Full customization
Mobile-responsive
Translation-ready
SEO tags
Video display
Social sharing buttons
Contact form integration
It's clear: we're ready to fix up our maintenance pages with Seedprod.
8. Go bananas with social on SmashBalloon
Social and web go hand-in-hand these days. SmashBalloon helps you leverage the relationship between your Instagram and website.
The idea is to boost your social engagement by tying it to your site. At the same time, the visual content gives your site a fresh look. SmashBalloon gives you:
Responsive, customized feeds on your site
Display photos from multiple Instagram accounts
Infinite load feature
Follow buttons
Great customer support
SmashBalloon can do wonders for your website-social dynamic.
9. Compress images like a pro through Smush
If your site is running slow, users aren't going to stick around. A big culprit for lagging performance is photos.
You've got to compress and optimize your photos so that your site's load time is sleek. The WordPress plugin Smush lets you do this in a snap.
Smush keeps the quality during compression by focusing on stripping unused data. It also has:
Photo compression in bulk (up to 50 images)
Lazy loading
Compatible with themes, builders and plugins
Image resizing
Detection of incorrect photo size
Automate photo optimization
Unlimited images for optimization (up to 5MB in size)
Image processing
Fast servers
All your image optimization needs are, well, compressed into this one plugin.
10. Beautify your site fonts with Typekit
Gorgeous fonts are never a bad idea. In fact, fonts can make a big impact on the overall look and feel of your site.
Typekit brings you more attractive fonts. It's as simple as that. Install it onto your WordPress site to get more design possibilities.
Honorable mentions: WordPress plugins you should absolutely already have
Above we've talked about the hippest new plugins out there that you probably haven't yet installed. However, if you need to go back to the basics, we've got some suggestions.
These are classic WordPress plugins that you should install immediately if you don't yet have them. They're in the essential category and include:
Install your fav WordPress plugins ASAP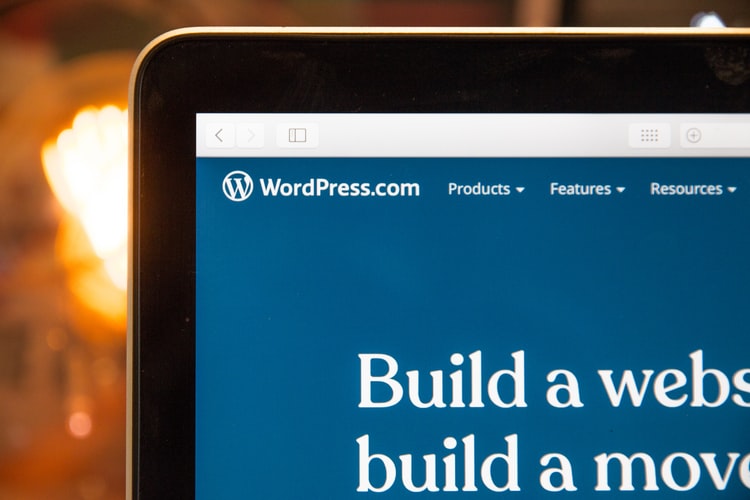 [Source: Unsplash]
Now that we've gone over some of the most exciting plugins in 2020, let's make sure you know how to find and install the plugins.
Thankfully, it's not rocket science. You can use the links listed here, or you can search for the name in the WordPress plugin directory.
Don't forget to go through the security red flags we listed earlier. You'll want to avoid installing a plugin with security vulnerabilities.
Once you have your fav plugin selected and you've vetted it for security, simply click on the blue "Download" button on the upper right-hand corner. Easy-peasy.
More WordPress resources
When you build a WordPress site and e-commerce area, you're constantly updating and refining it. As you make improvements over time, it's useful to have some WP resources on hand.
Here's our top resource list to guide you when things get tough. You'll find a mix of technical, designing and general know-how.
You should definitely check out these WordPress resources to get a more robust idea of what WordPress can do for your site.
Final takeaway
 [Source: Unsplash]
WordPress plugins can be hidden gems for your site. These pre-coded features can save you tons of time, plus give new functionalities to your site.
Luckily, now you have some new ones to try out! And these are just the tip of the iceberg. There are thousands of WordPress plugins out there, so you can always search the WP plugin directory for even more.
Regardless of what you install next, we're confident you can now win at WordPress plugins!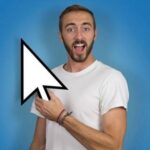 Hey, I'm Dale! I've helped tens of thousands of people just like you from around the world create beautiful blog, portfolio, and business websites with our easy to follow guides and tutorials over at CreateAProWebsite.com.