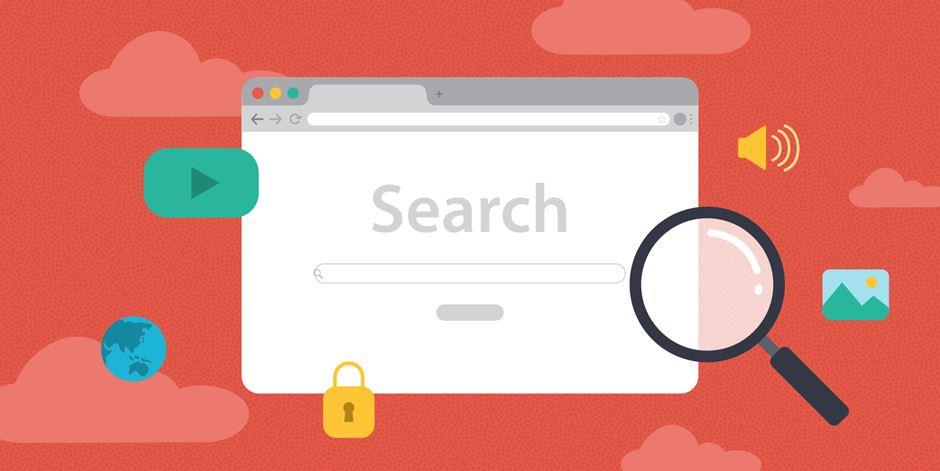 It's common knowledge that Google's 'tailored experience' requires us to give up our personal information and allow Google to track us around the internet.
Customization becomes aggravating when you are bombarded with too much-personalized content and advertisements.
Furthermore, there are a variety of search engines outside Google that have a lot to offer, not only in terms of privacy but also in terms of useful features.
So, if you're not happy with Google's search results or want to try another search engine, here's a list of the top 12 Google alternatives to think about.
DuckDuckGo
DuckDuckGo is the best Google option if you value your online privacy. It has quickly gained popularity due to the user privacy it gives. There are no advertisements following you because the website does not track your online activities.
In addition to Google, it provides a simple user interface and includes search results from Yahoo, Yandex, and other search engines. Install the DuckDuckGo browser plugin to keep your actions concealed.
It contains all of the typical features of a search engine like Google, but it does have one standout feature called "bangs" that is worth noting.
Yahoo
Yahoo used to be one of the most popular search engines in the world, but it now only has a 3.5 percent market share.
We shouldn't discount Yahoo's declining popularity too quickly, as it remains the third-largest search engine in the United States. Users, on the other hand, claim that this platform is their first choice when looking for news, sports, or financial services.
Search Code
SearchCode will appeal to those looking for an open-source code search engine. If you're seeking a search engine that doesn't limit results, the ones you'll find here have been compiled from various sources around the internet and cover over ten languages.
Finding code can be tricky. This site can help you focus your search on a specific source, repository, or language. In your results, the lines that are relevant to you will be highlighted.
Startpage
Startpage.com considered itself to be the world's most private search engine. This remark received a lot of media attention, as well as a third-party examination by the European Privacy Seal.
Startpage "no-logs" approach backs up their claims. The 'no-logs' policy implies that the search engine has no way of knowing who its users are, and it doesn't save IP addresses or track cookies.
Ecosia
Even though Ecosia has been there since 2009, few people are aware of this free search engine. In fact, for many users, it could be a good substitute for Google.
The web browser can readily handle your search requests, but its unique selling point is that it invests the money it generates in tree planting projects all around the world.
Qwant
Another alternative is Qwant, a privacy-focused search engine established in France. The website guarantees that personal information will never be collected for ad targeting.
The user interface is pleasant, and the homepage neatly organizes trending topics and news items. Any search term will be classified into one of three categories: web, news, or social media.
Swiss Cows
Swiss cows, formerly known as Hulbee, move to the 6th rank on the list thanks to their privacy-focused strategy. It's particularly popular among parents who seek age-appropriate search results for their children. The built-in filter for pornographic and violent content in the search engine cannot be bypassed.
Search Encrypt
Search Encrypt is a metasearch engine that puts privacy first and ensures that your online actions are secure. The website says that it does not monitor any personally identifiable information about users because it uses local encryption to secure your searches.
Ekoru
A search on Ekoru contributes to the cleaning of our oceans.
As the world grows more aware of the damage we are doing to our seas and oceans, this charity-led search engine is gaining popularity. According to Ekoru, Every search contributes to the Big Blue Ocean Cleanup's fundraising efforts.
Every search contributes to Operation Posidonia's fundraising efforts. Hydroelectricity is used to power all of their servers.
This is a genuinely ethical search engine, with everything designed with the environment in mind.
Brave
Brave is a revolutionary browser that prioritizes privacy and recently debuted its search engine. Brave Search Beta was released in June 2021, and in October 2021, the browser stopped using Google as its primary search engine.
Brave CEO Brendan Eich claims that the search engine receives more than 80 million monthly inquiries. On the other hand, the search engine does not create a profile of you or follow your activities.
It has its search index, which improves search results based on anonymous user feedback. As a result, the more people who use Brave, the more intelligent it grows.
Gibiru
This alternative search engine solves issues about privacy and censorship. Gibiru has been providing free and unfiltered anonymous search results since 2009.
According to the website's disclaimer, Gibiru does not save your search query on its servers, and the data is wiped clean after seconds of searching.
Give Water
Unfortunately, many portions of the world continue to lack access to safe drinking water.
You can contribute by utilizing give water as your preferred search engine and clicking on the platform's advertisements. You may also install a useful browser extension to help support this worthwhile cause.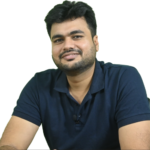 Shiv Gupta is the Founder and Head of Growth at Incrementors. Incrementors is an Award-Winning Digital Marketing Agency that helps clients to grow their business online by generating more traffic, leads, and sales. Incrementors specializes in providing customized, tailored online marketing solutions highly specific to the needs of the clients.