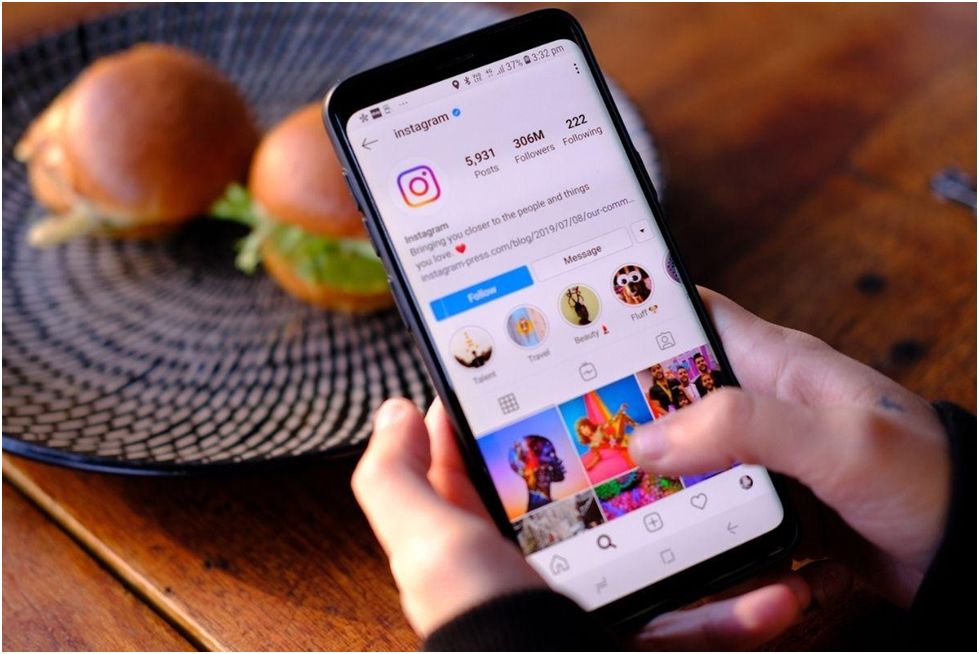 Image source: Canva
With more than 1 billion monthly active users, Instagram remains a haven for brand promotion.
The demographic segmentation of the social platform gives it an edge in the digital world. However, creating and maintaining content for Instagram business accounts doesn't necessarily come as a breeze.
With the pressure of posting schedules, and too much going on with the engagement game, conquering Instagram may prove to be challenging.
To help you out, we curated a list of some not-so-known apps that can help you up your Instagram game.
These apps and platforms have a wide range of functions, from photo and video editing, link building to one-stop digital marketing solutions.
However, all these apps are centered on Insta-worthy content creation.
Without further ado, here are the apps that can help you grow your business on Instagram:
1. Prisma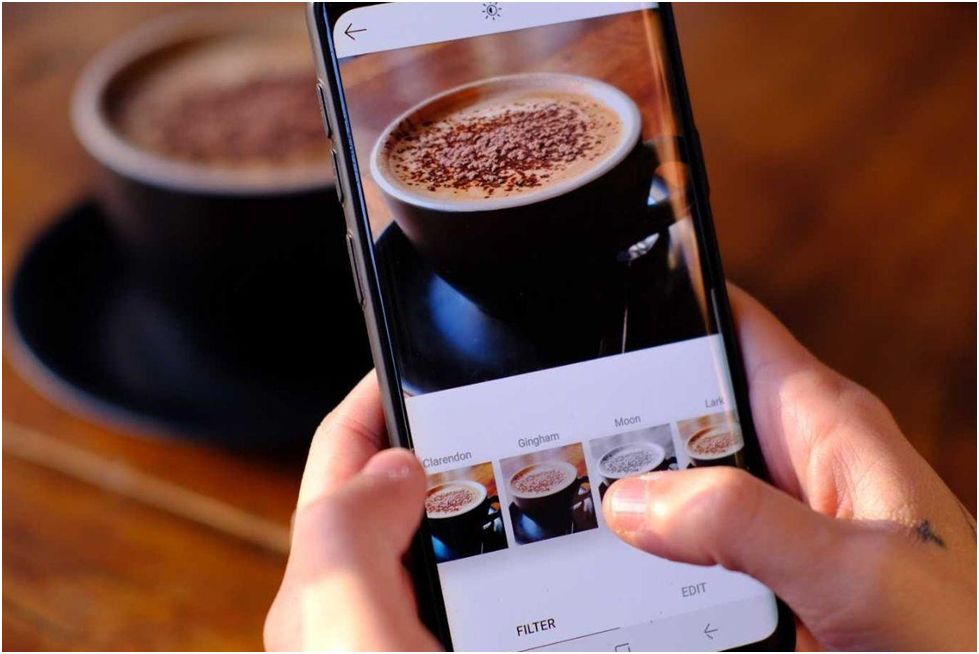 Image source: Canva
If you have an artistic bone, you're going to love Prisma.
The app is a photo editor with over 40 variations you can try on your photos.
Unlike Instagram filters that mainly work on the color, saturation, and contrast of the pictures, Prisma uses artificial intelligence to recreate the photo completely.
You can change your ordinary photographs into paintings of different styles. Most of the Prisma filters are inspired by the paintings of different artists, and it allows you to recreate your photos in the same hues and brush strokes.
The only problem that most of the users face while editing with Prisma is the time it takes to recreate the photo, but we believe that the final output is worth those five to twenty seconds of waiting.
You can download the edited image on your phone and share it directly on Instagram through the app's sharing options.
2. Leetags
Leetags is a one-of-a-kind app for Instagram business users. You can find relevant hashtags according to the keywords you're looking for. The only thing you need to do is enter the keywords separated by simple spaces in the app's search bar, and the app will come up with optimized hashtags lists.
The hashtags can prove to be a goldmine for targeting the right set of audiences on Instagram, and Leetags helps you find the most relevant ones for your business without having to do hours of manual hashtag research.
3. Enlight
Enlight is another fantastic photo editor with advanced features. Unlike Prisma, the Enlights app doesn't have template filters. Instead, it uses a number of editing tools to give you the liberty of creating and editing attractive Instagram-worthy pictures.
The photo editing app's developers claimed it has everything a photo editing app can have. However, it may take some time to fully familiarize yourself with the app's features since there are many.
Download Links: iOS
4. Unfold
Unfold is specifically suitable for Instagram stories.
The app enables the users to create stories with pictures, text, and videos side-by-side.
Anyone into travel vlogging can use the app to get unique and engaging stories.
The app also allows users to select from a wide range of fonts for texts and videos that run with a photo description underneath them. It's also best suited for photographers and videographers who want to share their backend stories attached to the work in their portfolios.
Using the Unfold App, you can directly choose images from your photo gallery to incorporate them in a super-cool Instagram story.
The process only takes a single click. The only significant time you'll spend is in writing the text and putting the video together. Sharing the final output is also pretty simple.
5. Bitly
Bitly is a link management platform through which you can shorten your URLs.
We all know how long and unattractive URLs can look on our computer screens. Nobody would click on a character-loaded URL of an ad. They simply look bad.
To solve the problem, Bitly came up with shortened URLs that you can use in your promotions and Instagram bios.
The links created through Bitly can also help you with Instagram analytics. For instance, if you log in to your Bitly account, you can see the click-through rates on your Instagram ads.
The click-through rates show the number of audiences that actually opened your link instead of just seeing it.
The app is especially useful for Instagram business accounts since they are much more involved in creating promotional content.
If you're not that keen on Bitly, the Minime feature of Marketer Magic also makes a great alternative.
6. Keyhole
Keyhole is a hashtag tracking tool. So why does an Instagram account need hashtag tracking? Because you may want to increase the reach, have a better understanding of their audience, or see how many people are engaging on your content through your post's hashtags.
As you know, hashtags are a crucial part of social marketing campaigns in today's world. Companies can better categorize their content on the internet and make it more searchable through hashtags.
With a tool like Keyhole, an Instagram business can dig deep into the buyer persona of their customers and can track which hashtags are working for their campaigns.
Learn more about it here.
7. Figma
Figma is a software tool that works wonders for graphic designers. The software does not have photo editing features, but it focuses more on vectors that can help develop logos.
For any Instagrammer who needs to design advertising campaigns, Figma is the most viable solution. It helps create prototypes for Insta advertising and produces other digital efforts.
Download Links: Android, iOS, Windows, macOS
8. Linktree
Linktree is a platform that allows you to gather all your links in one place. It is especially beneficial for marketers who want to share their social links without the hassle of posting individual links to each site.
For Instagram, the platform provides a clear-cut solution for the single link-in-bio problem. Marketers can make a Linktree where they can gather all their promotional links and place that Linktree link in their bio.
When the user clicks the Linktree link, they will see all the links the marketer has gathered in the linktree. This allows you to present more options to the user.
Individual links can become troublesome for the users, but Linktree will help organize everything in one place.
Learn more about it here.
9. Socialbakers
Socialbakers is the first AI-powered social media marketing suite for brands and agencies of all sizes. It provides the clients with the industry's largest dataset and advanced tools for simple and effective top-of-the-funnel marketing.
The suite is specifically designed to solve all social media-related problems. Therefore, an Instagrammer can benefit from the analytics it provides.
Moreover, they can work on their marketing funnels through exceptional content strategies proposed by social bakers. Other than that, you can always find social chatter about your brand using this platform.
All in all, it is a one-stop solution for almost every digital marketer out there.
Learn more about it here.
10. Planoly
We cannot deny the importance of a posting schedule for social media platforms. However, sometimes, it may get too much to keep all your social media accounts updated. Here's where an app like PLANOLY can help you.
From the palm of your hand, plan, schedule, post, and measure your Instagram, Pinterest, Facebook, and Twitter content. PLANOLY allows you to expertly manage and optimize your content across social networks, reducing the time and effort required for social marketing.
With PLANOLY, you can:
Directly upload pictures, videos, or GIFs from your mobile, computer, or Google Dropbox
Use the Drag and Drop feature to see the Instagram grid
Draft folders to schedule your content before you post it
Use the Stories Planner to post great stories at the right time
Make a collection of worthy hashtags through the app's hashtag manager tool
Splice images with the Splitter feature to create mini-campaigns for your Instagram grid
Utilize the Placeholder feature of the app for scheduling the IG grid
Discover & repost user-generated content by searching users and hashtags
The app has much more to offer with its amazing features.
11. Over
Over is a photo and video editing app which Instagram marketers can use to make engaging stories only with a few taps. The app offers many templates to work with its free version.
However, you need to pay a subscription fee to avail all the templates of the pro version. The free version also gives options to tweak your photos and videos using numerous editing features such as cropping, blurring, layering to add more than one picture in the frame.
The app is a good choice for marketers who want to make stories showing their products with descriptions. In addition, the numerous font options leverage creativity.
Besides the basic editing features, the app also allows teamwork. You can add up to 30 members to share and track projects. An excellent feature for a team of freelancers!
12. Later
Later is one of those apps that save you Instagram posting time. The app gives scheduling options where you can select a photo to post at a specific date and time, with the caption of your choice.
You can save the drafts of your posts and schedule them to be posted on your timeline or stories as per your posting schedule. In addition, the premium version of the app gives insights into how your social media posts are doing overall.
You can see the engagement rates, the number of comments, shares, and other metrics to enhance your marketing performance.
13. Ninjalitics
Ninjalitics has a new name now, 'Not just analytics.' This app is the best bet for influencers, small businesses, and digital marketing agencies alike since it gives insights into the analytical data of your Instagram account.
The app analyzes an account to determine engagement data, likes and shares, and its overall Instagram performance. In addition, the app provides monthly reports through email to the account user.
Other than the business insights, Ninjalitics also gives valuable insight reports on competitor activities. This feature provides the app with a significant edge over other Instagram analytics tools.
The businesses thus can gain a competitive advantage following their competitors' moves.
14. Mojo
Mojo is an animated story creator app for social media. The app provides numerous templates to choose from. You can upload photos and videos from your gallery to the app, edit them with the available templates, and use various fonts to add text.
The paid version also offers customization to the brands so they can make their own fonts and color templates. As a result, there is a large variety in the fonts and color templates for the brands.
You can also create and directly upload your stories through the Mojo app. It only requires a single click.
15. Preview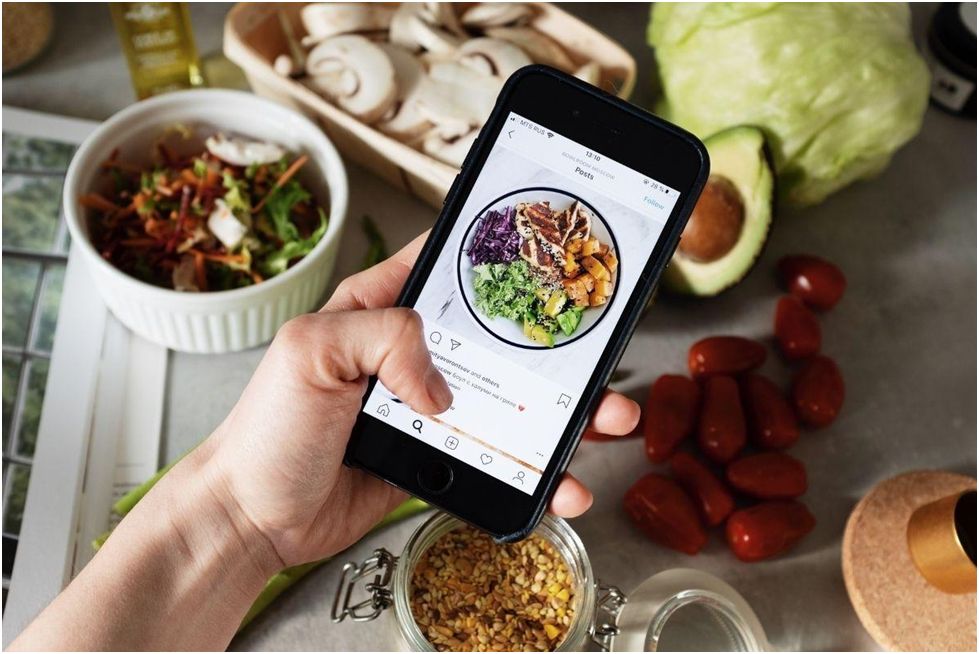 Image source: Canva
Preview is an all-in-one app for Instagrammers. It offers features like planning, scheduling, analyzing trends, hashtag research, and captions for Instagram posts.
The app also gives you the option of previewing your feed before sharing your stories. In addition, the scheduling features allow you to plan your content ahead of time and set it for uploading later.
Preview also allows its users to make a puzzle feed, a popular advertising feed type on Instagram.
Summary
With the pressure of posting fresh content at regular intervals on Instagram, marketers are always on their toes. They usually have too much on their plates to allot time to curate or regularly post on their Instagram account.
This overlapping of tasks leaves them behind the competition if they do not use the right tools to master their content strategy.
There are thousands of apps to assist them. Unfortunately, some may be too expensive, while others don't work as expected.
The apps we have covered are affordable and functional, yet a bit underrated. So, if you're struggling with editing or posting content on Instagram, try one of these apps, and you'll surely conquer Instagram in no time.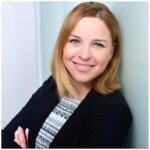 Mandy Schmitz is a freelance consultant and project management expert with 10+ years of experience working internationally for big brands in fintech, consumer goods, and more. Join her on Changeaholic.com to learn how to optimize your business operations and find the latest software reviews.