Here's a list of five essential tools that can help workers take on the challenges of remote working even on the most hard-pressed days of the week.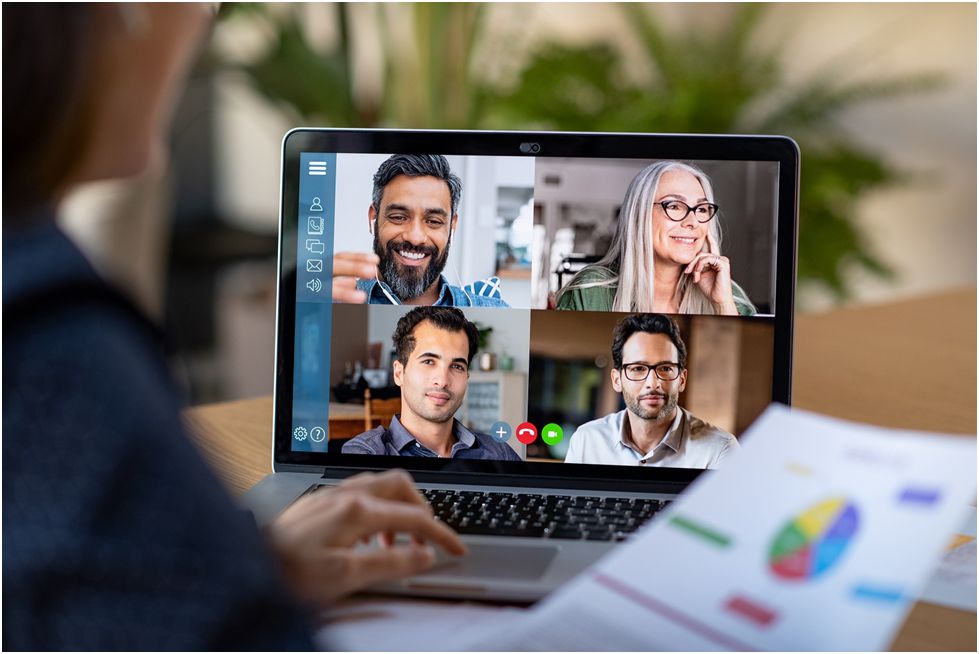 COVID-19 pandemic has left several countries on complete lockdown and work from home has emerged to be the professional norm nowadays. Organizations, no matter the size, are relying on their workforce for complete target attainment while everyone is locked down at their homes.
Indulging in work from their home might sound like a great idea for everyone but it brings with itself several ergonomic challenges. While communication may be one of the most crucial factors for the successful execution of the task at hand, what's more than often overlooked are the tools that could help prevent the lack of swift communication and deliverance.
Some of the crucial facets of an effective remote working arrangement are seamless communication, ease in accessibility, production scale, and efficient online tools. While working from home requires dedicated workspace and work hours to make the day productive and accomplishing. Similarly, there are certain tools that one cannot afford to miss out on.
Here's a list of five essential tools that can help workers take on the challenges of remote working even on the most hard-pressed days of the week.
Stands for "Searchable Log of All Conversation and Knowledge", Slack is a connectivity tool that aims at replacing email for work-related communications. The software provides some of the most enticing features some of which include reminders, shared communications channels, quick navigation and RSS feeds. However, the most amazing feature that Slack offers its users is the ability to upload and send over attachments up to 1GB of size.
It is a free tool and it offers unlimited usage authentication for small teams and keeps a log of 10000 messages for conversations among team members. Moreover, Slack uses two-factor authentication for security. The software provides integration with 10 major cloud platform services and apps including Google Drive and Dropbox even in the free subscription module.
Other features include group call with screen sharing and iOS and Android App support to stay connected on the go. Slack also hosts several tools that can easily help any team in managing time and resources efficiently.
InfinCE is a remote work tool and technology solution developed for simplifying the remote working experience for employees as well as organizations. With InfinCE a single login gives users all the tools, files, and data they need to work remotely from anywhere. While InfinCE offers several solutions for users, it has no special hardware requirement. Like any other online tool, all that a user needs to access InfinCE is a browser and an active internet connection.
InfinCE has several features to offer which include, seamless communication, secure over the cloud file sharing, customizable dashboard, collaboration tools, and mobile app support for users on the go.
InfinCE aims to provide a unified technology to users who work remotely. The tool is certainly a great resource for providing a simplified business administration.
A cloud storage platform from tech giant Google that not only allows sharing files of various formats on a single platform but also provides accessibility tools that are linked directly to Drive. Drive was launched back in 2012 and with just a couple of years shy of a decade, it is already among the leading cloud-based storage platforms.
Some of the most enticing features of Drive are mobile accessibility through Android, iOS and practically every other mobile OS platform, file format conversion, video, and audio accessibility and 15 GB of free storage.
Drive is directly linked to Google tools including Sheets, Docs, Photos, Gmail and Snapseed. Moreover, the security measures used by Drive are quite reliable. Google Drive uses SSL encryption while a strong TLS standard encryption is used to protect all files and documents that are sent using Drive. While encryption keys used to encrypt data are also encrypted and a process of un-encryption and re-encryption is performed once any data has reached Drive.
Using Google Drive is quite easy on any of the platforms it is available on. One of the best features of Google Drive is the ability that it provides its users to share data with filters which means that a file may be shared with multiple people but with different authentications such as only to view, to edit or to view and suggest changes.
Krisp is more of an innovation rather than a utility tool. It serves one very simple requirement for users. Krisp is an app that cancels out the background noises on incoming as well as outgoing calls with a single tap. It is quite essential for people whose work administrates them to operate from unconventional locations and who are on the go. Krisp is an ingenious innovation and has very well found its market among corporate delegates who attend important calls throughout the day. The app not only simplifies communication but also helps in building up the efficiency of an individual and hence the organization.
The last one on our list of essential tools is Chimp or Champ. Unlike any other software or app, Chimp or Champ neither is a utility tool nor an innovation for improving efficiency. Its sole purpose is to keep managers up to date with the mental health of their team members. The tool is a weekly happiness meter that aims at improving employee wellbeing and thus helps organizations in achieving better results.
Chimp or Champ focuses on improving productivity, employee retention and efficiency along with reducing sick leaves. The tool sends all the team members a weekly check-in on their emotional and mental health and about how they feel about working together. A mandatory response within 24 hours is required for the mail. Then the tool generates a report on how the team feels together with anonymous actionable feedback from team members and factor analysis of the team score. This app not only increases productivity but also the compatibility of team members. This is a great tool for a remote workforce where it's not possible to access behavior and the likeliness of team performance.
The aforementioned tools are most likely to improve the efficiency of an individual or of a team. Give them a try!

Ashni Lukose, Product Consultant – InfinCE. I am a Product Consultant, living at the intersection of empathy, design, engineering, and helping teams craft Products that bring a smile. I believe that technology best serves its purpose when we use it to address deep problems without losing sight of the human nature of its users. Truly transformative technology is one that seamlessly becomes part of the daily narrative of its customers, aiding them to achieve their goals faster and easier.