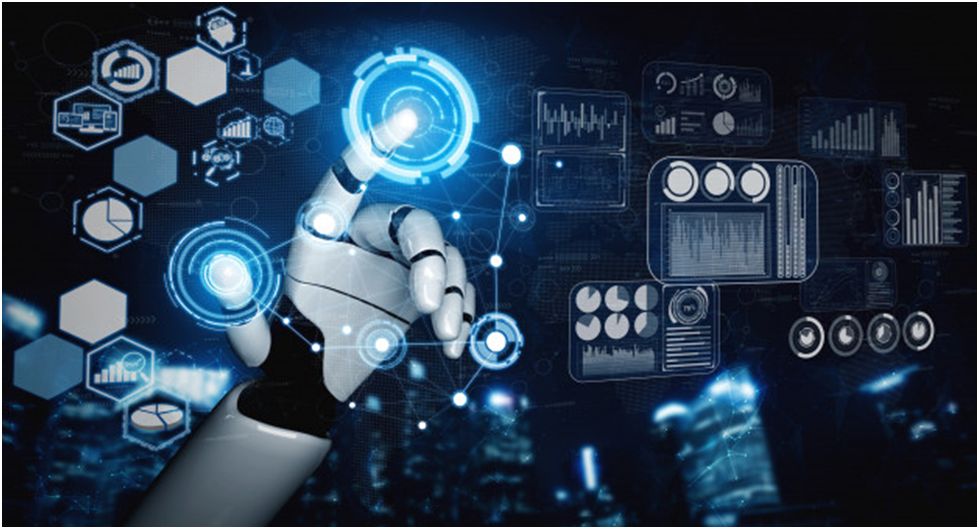 Introduction:
Our smartphones are flooded with apps of all genres. But there are certain applications that we keep revisiting because of their resourcefulness and appeal. They are thus a hallmark of how mobile apps need to be in order to garner loyal customers.
Mobile applications of present-day and age, need to incorporate the latest technologies to enhance the user experience. And one such technology is Machine Learning.
If we talk about statistics:
40% of US companies leverage machine learning to enhance their sales and marketing services.
76% of US companies have not only met but also exceeded their sales target by incorporating machine learning.
Product sales in European banks have shot up by 10% and their churn rates have been lowered by 20%, thanks to machine learning.
Now, there's only so much that theoretical knowledge can do for us. Therefore, today we'll be discussing the best machine learning application of all times.
Let's learn from the best!
1. Netflix: Netflix has more than 2 million users in India alone. And this data says a lot about its usability and customer retention strategies.
To put it out in the most simplistic terms, the message you receive from Netflix stating – "<Name>, we've just added a film you might like" is a perfect representation of how the app leverages Machine Learning. The app's forte is to give its users an enhanced personalised experience which makes them feel the app is 'meant' for them. Algorithms such as Linear regression, Logistic regression, etc., are used to perfect your personalised experience. The ML incorporated in Netflix learns from your (users) actions every single day. It keeps notes of all your actions on the app- whether you watch a show, again and again, start a show and leave it midway, pick up a show from the recommendation section, or give negative reviews to a show. All of it helps Netflix understand your preferences and bring the best recommendations to you.
2. Tinder: Tinder has developed and honed their application in a way that swiping right and left is quite a routine in the lives of millennials. So how does Tinder do what it does? Well, obviously through some great strategies and operations. And one of them is how it leverages Machine Learning.
Tinder incorporates an algorithm wherein it constantly enhances the user's chance to find a match. How? It keeps on rearranging your photos and then records/learns which sequence (or first picture) gets the maximum number of right swipes. It then always displays your most right-swiped photos first. This phenomenon on Tinder is termed as 'Smart Photos'.
3. Oval Money: In a world, where financial literacy still faces major challenges, the application guides the user to make informed decisions. It teaches them to monitor their spending and makes savings automatic. The application relies on Machine Learning to analyse and learn users' spending habits and transaction behaviour. It then offers strategies to help users monitor and avoid extra spending. The more you use it, the better it gets to know you and thus offers more fruitful advice.
4. Snapchat: Honestly, people are quite obsessed with the wide range of filters that Snapchat offers. But how do these filters even process on your face? Well, a combination of Machine Learning and Augmented Reality make it possible. It first detects your face by looking for areas of contrasts. When machine learning is exposed to repeated scanning of image data wherein it is required to calculate the difference between the grayscale pixel values it learns to detect faces. To apply filters on faces, it again leverages machine learning algorithms to locate facial features. After locating your facial features, there's so much fun that Snapchat can provide you. For example, it can create a 3D mask aligning with your face that can move/rotate along with your face thus changing the length of your face or shape of your eyes, etc.
5. Google Maps: Through Google Maps, you can also find all the services (in a matter of clicks) such as hotels, petrol pumps, ATM's, hospitals, night shelters, parking etc., even when you're not well acquainted with the location.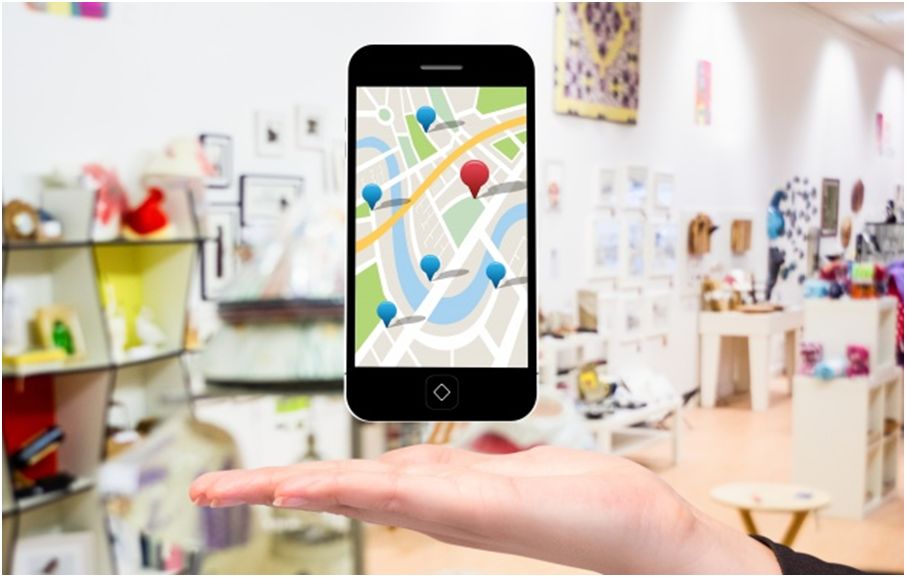 But how does that happen? Well, the answer is again – Machine Learning. Searchers on Google have collected raw data from approximately 100k people. They collect this data through a set of questions such as – How much time did it take for you to find parking at a particular location? If people who have agreed to share their location data couldn't find parking in a particular area they can circle that destination. All the information they collect through these questions is further used to create training models for the application. The app then makes use of the logistic regression model to predict where and when you can find parking space or how difficult it is to find parking space in an area.
6. ImprompDo: ImprompDo is not just another planning app. It is so much more than that if you're looking to squeeze multiple activities in a day but cannot decide how to go about it. It takes away your burden of decision-making when there are too many options at your disposal. Through leveraging Machine Learning, the app learns about personal preferences, availability, budget and means of transportation. It then suggests what activities you should indulge in. When you've zeroed in on an activity, the app suggests plans to execute it. Even better, it notifies your friends if there's a change in schedule. The application is bent on maximising our productivity through Machine Learning.
7. Dango: Dango is not a stand-alone app but merges with different messengers. Its job is to find perfect emoticons, stickers, and GiFs for your textual messages. How does it do that? By understanding the context and meaning behind your words. The app leverages deep learning that is used to train neural networks to understand words and emotions. Neural networks are trained by tens of millions of real-life examples of emoticon usage. As with any other ML algorithm, the more you use it the better it gets. Finally giving you the ap test suggestions.
Conclusion: Machine Learning in mobile applications is the need of the hour. It is everything you need to build and retain a loyal customer base. And now that you have inspiration to look up to, you know how incorporating ML can take your mobile app game to a whole new level.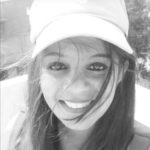 Varsha Solanki is a Digital Marketing Strategist at Space-O Canada, an app development company. She has 3 years of experience in the Information Technology industry. She spends her time reading about new trends in Digital Marketing and the latest technologies.