You had Greece on your places-to-see list for a long time and now with your flight tickets booked for the destination, you are wondering what all beaches you would like to include in your Greece holiday packages. This blog answers just the question.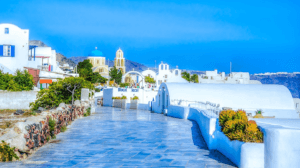 You just need to make your mind up on hopping from one island to the other quite frequently to see as many as you can with the below mentioned favourites spread in different islands with considerable difference between them sometimes. So, planning is essential for which you just need to bug your travel assistant to see to all your needs.
Pasili Ammos, Patmos
If you love trekking, choose to traverse on a marked trail from the car/scooter parking area at the Diakoftis isthmus. You will fall in love with the "fine sand" (which is the meaning of the name of the beach) in addition to the windy climate that will keep your hairs ruffling, maybe enough to force you to shade your eyes!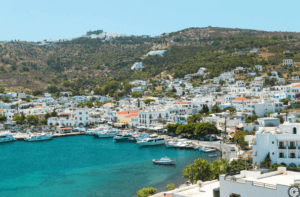 Shipwreck Beach, Zakynthos
Located in Navagio Bay of the Greece, this beach is a photographer's haven. The spectacular images one can get are just awe-inspiring. It is in the shape of arc domed by white sand. The beach boasts of a hulk from the ship of cigarette smugglers and proves to be rather a crazy reason to visit it.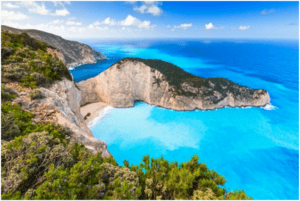 Myrtos, Kefalonia
Mostly because its use as a shooting location in the Hollywood movie Captain Corelli's Mandolin, this beach of this place are frequented to be awed by its beauty. Some more beaches adored for their vistas are Xi and Petani.
Vai, Crete
If you love the idea of palm forest as the backdrop of your beach, you would love it here. Claimed to be the largest natural palm grove in Europe, it has golden sand to rest your feet in. You also get to see an oasis as well.

Sarakiniko, Milos
Another beach to be proud of is Sarakiniko in Milos if it's on your bucket list and included in your Greece honeymoon packages. The shapes of volcanic rocks that surround the beach simply strike as unparalleled to many of the beaches you have witnessed and it's hard to believe that the shapes are a result of sea breeze.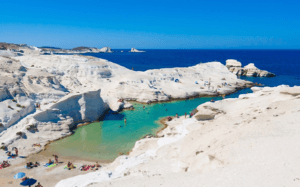 Halikounas, Corfu
If you are out on your hunt for an unspoilt beach in Greece, your search could end at precisely this beach. Add to that the unique geography of the place with a sandpit segregating the sea and a lagoon, and your choice just gets even more special.
Egremni, Lefkada
Lefkada is located in Ionian Island has its own sets of visitors in both new and the returning ones. The beach is meant to make water sports lovers feel at home. Sailors also join the league to witness the magical beauty of the place. This particular beach is among the finest that are located in the area. Though 355 steps needed to reach the beach attracts possibly the fittest on their vacation.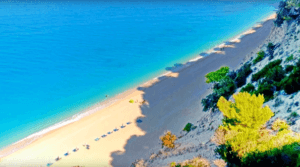 Before going, here's to a great vacation on a well-planned Greece tour packages with the hand-picked finest beaches of Greece. Three Cheers!