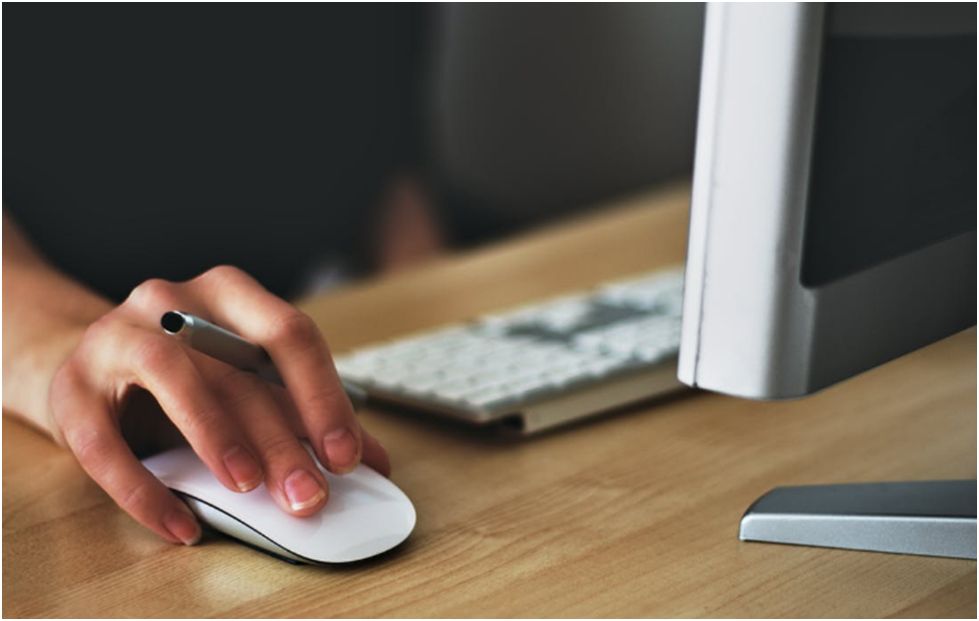 We can't live without smartphones. That's a fact! So, how can we stay productive and efficient with them?
Before smartphones and the internet, we had only a few devices to keep ourselves engaged. But with the invention of smartphones, our lives have changed for good. Today, smartphones are our preferred way to work.
They are not only our work device, but our home theater, our game player, our communication medium, and our budget calculator. In short, we can't live without smartphones today. They simply are indispensable gadgets and make our lives easier.
However, the disadvantages of smartphones are also plenty. Our attention span has decreased, and we find it hard to concentrate on work for a longer period. So, what are some of the best ways to keep ourselves productive, especially during working hours?
This blog is about that. We have created a list of some of the best productivity apps that can help you become more efficient. You can use them to organize your work and get more work done in less time.
Best Productive Apps to Complete Your Projects on Time
Here is the list of most productive apps to up your game:
Any.do
The first app on our list is Any.do. It is a to-do list app that you can use to take care of your routine tasks. Most of the time, we forget what we wanted to do. Any .do saves you from that byallowing you to create reminders, take notes, set events, and much more.
It helps you achieve a work-life balance. The app works on Android and iPhone. Your data on Any.do app is linked with your profile so you can easily migrate it from one smartphone to the other with the click of a button.
With Any.do app, you can easily enhance your routine activities, organize your day for the better, and get more profit for the same things you lagged in before.
Evernote
Next in our list is Evernote. It offers multiple functionalities, including notes, to-do lists, recording of web pages, screenshots, and much more. In Evernote, multiple users can work on the project at a given time. It enhances productivity and work sharing.
There are just a few productive apps that offer this kind of freedom to the users, and Evernote is one of them. It comes with a simple yet attractive layout, a quality UI design, and a user-friendly interface. You can even record audios and videos apart from taking text notes.
Once done, you can share the same notes with your friends. It makes work a lot easier for clients, customers, and even internal office project work.
Boosted
Next in our list is Boosted. It isa tracking and time recordingapp. Boosted is not a to-do list app. Its basic functionality is to record all your activities, but that is only possible when you provide a list of activities that you will perform.
So, Boosted serves both the purposes – recording time and a productivity app. Now, if you are someone who wants to know where his time is being spent, then this app is for you. It lets you find out how much time you spent on a particular app or project and why.
You also get to see the analysis of the whole day, week, or month, and see where your progress lagged the most. In short, Boosted lets you see your whole life and analyze room for improvements. It is a perfect app for students, employees, and employers alike.
Forest App
Forest App is an interesting app and environment lovers, in particular, will love it. It is purpose-built in a way that if people leave the activity, they were doing, they will not be able to plant a tree. However, if they succeed in accomplishing their task, the folks behind the app will plant a tree on their behalf.
Don't be confused about the efficacy of this app. It works! It is one of the top-rated apps on Google Play, and the team behind the app has been able to plant over 700,000 trees just because the users concentrated on their work.
Habitica
The app gamifies your life. Are you done writing that business manual? You achieved level 1. Done with a meeting with friends? You unlock a bonus level. Got new sales? Well done! You just finished level 10.
The purpose of the app is to make your life interesting and give you a constant dose of motivation. At the same time, if you fail to achieve your tasks, your level goes down. Your app armor vanishes, and you start to lose points.
People love it when they get a sense of achievement. It is a simple app, but it lets you keep a difference between your personal life and professional life.
Productivity Challenge Timer
The best part about the Productivity Challenge Timer app is that it uses the Pomodoro technique to help you stay at the top of your game. The app is perfect for anyone interested in increasing their efficiency on a regular level.
Just like the Boosted app, it also has a timer. But unlike the to-do list tracker, it is a countdown timer. It means your app will start countdown once you set a to-do list. You will have to complete the task within the time, or else you lose points.
It also tells you from time to time if you want to get rest, get out of the chair, do some exercise, or simply leave work. It is also a top-rated app, and people love it for the features it offers.
Google Tasks
When it comes to productivity apps, we simply can't leave Google Tasks out of it. It is a simple activity tracker and organizer app that most people don't even know about.
With Google Tasks, you can divide a bigger task into small portions and divide it across your team. It is a perfect app for all those who are trying to stay focused, organized, and complete their work on time.
The best part about Google Tasks is that you don't have to monitor it like other apps constantly. It sends you notifications in Gmail. So, even if you forget to check your Google Tasks to-do list, you will get a notification when the deadline for the task is near.
Hookt
Communication is an important element in maintaining our productivity. During work hours, communication between colleagues gets the work done faster. When we are not working, we communicate with our friends.
Hookt by AirG is a perfect app to chat without compromising on your productivity. It allows you to communicate with your co-workers and friends without affecting your productivity. What makes hookt different from other chatting apps is the privacy that is guaranteed by the developer.
When using hookt, you won't be spammed by unnecessary notifications and ads due to AirG spam-free experience. This spam-free experience allows you to focus on your work without affecting your concentration.
In this app, you can also create a group the effectively communicate on a project or work detail. This app works on Android, IOS, and Blackberry devices.
Bottom-line
These are some of the best productivity apps that you can use to improve your work, increase your focus, and enhance your productivity. But you need to understand that none of these apps can monitor your progress, and you alone can do that.
So, be honest with yourself and provide correct information to these apps so that they can show you a true picture of things that you should improve.