(Summary: From asymmetrical design, 3D to VR, here are some exciting design trends that will rule 2019.)
The graphic designing has been witnessed the rise of many trends over time.
I personally think that the industry has seen more changes in the past 3-4 years than in the past decade. Thanks to the ever competitive online landscape that prompt businesses to get customers by any means including web design. Then, graphic designers are pushing their creative boundaries by trying different tips to improve the design thinking so that they can come up with new ideas.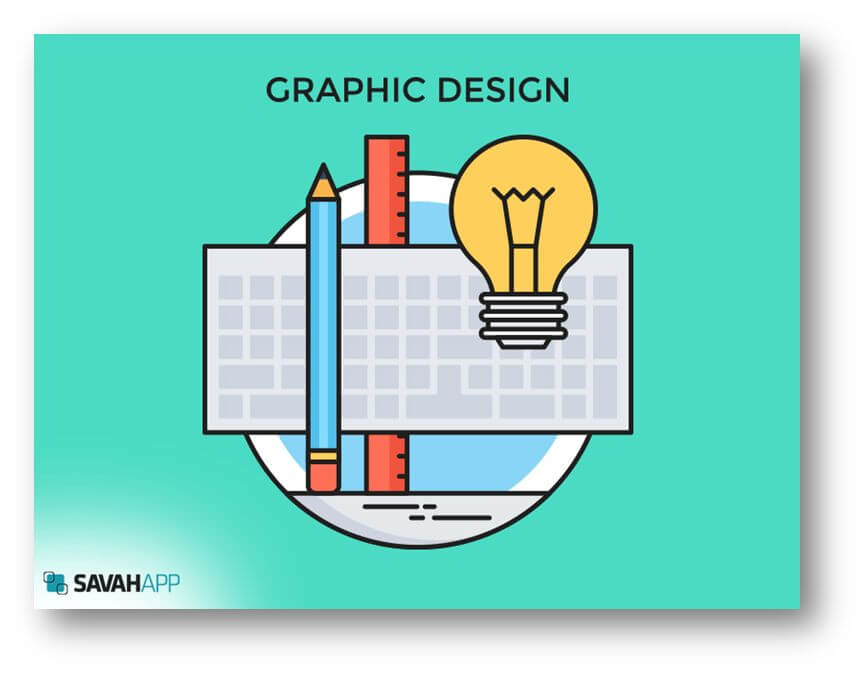 So it is for sure that the industry will continue to go through some major changes.
What are the dominating graphic design trends for 2019?
After analyzing the trends of some past years and the rise of new possibilities in the graphics field, here I have rounded up some practices that can define the industry this year.
Asymmetrical Layouts:
With the rise of asymmetrical layouts, rigid and predictable girds can be history soon. After all, asymmetrical balance is more dynamic and attractive. It unleashes the feeling of modernism, energy, vitality, and movement. The beauty of these irregular layouts is that they evoke an innate curiosity about where the content or graphic might lead to as the page is scrolled.
However, it is one of the complicated design techniques to execute, but when implied well leads to attention-grabbing designs.
Here are some key things to consider for a balanced asymmetrical design:
Use a large white or dark space as a background to balance a simple object or image.
Work over the motion as the attention will move from the large part of the screen to the lighter part.
Use the right color combinations to add focus.
Last but not least—use the grid as a scale. For example, one side will be created to offset the element added to the other. Well, grids can be used in many ways to create asymmetry.
3D Typography:
This technique has been the designer's favorite to create more real and tangible designs. 3D typography is another way to take a design project to the next level. It has extra depth and can be a great showcase option.
With 3D typography, the letter looks like as they are about to pop up of the screen. You can achieve this effect with commonly used software like Adobe Illustrator or Photoshop. Or see if your existing designing software has a 3D font. You can showcase the lettering in almost any style or typeface. Make sure your excessive artistry doesn't overshadow the readability of the text.
Art Deco:
Art Deco was a popular style of visual arts and architecture during the World War I. It was so popular that it influenced almost every creation, from buildings, jewelry, fashion, trains to even vacuum cleaners.
2019 can see the rise of this classic trend in graphic design. The loud ornamental design and organic forms of the 50s are two major styles of this art. The complex symmetry is the trademark of this style which is being integrated with sharp metallic by graphic designers.
They are the best design to try if you want to give your product a luxurious, opulent and a vintage look.
Motion Graphics:
Motion graphics can be another breakthrough graphic design trend in 2019. As the name suggests, they move and even respond to actions or movement.
Motion graphics can be anything—from animated logo to a microsecond video clip for the banner. They are really effective when it comes to drawing attention or explaining the concept. You can use them to make a loading screen less irritating or to guide a user through the benefits of your product. However, they should be used carefully as going overboard with them or improper implication only distracts or overwhelms a user.
Loud Serifs:
In 2019, loud and dramatic fonts will continue to rule the typography. They are useful for designers to leave an impression. Besides, they make it easier if you want your elements to scream and shout. And Sans-serifs font meets this purpose with ease. In 2018, we have seen some beefy serifs that were hugely inspired by "cast metal" printing. This is the year when new forms of serif fonts will jump into the scene.
One of them is a custom type that is being used in creating branding and logos.
VR and Mixed Reality:
Virtual and mixed reality projects are on the rise and devices become more ubiquitous. This graphic design trend is characterized by the traits that look almost real and move in realistic ways, though they aren't life-like. Or you can say that VR graphics are the combination of tangible animation and cartoonish things. They have gone beyond gaming to websites, ads, and short videos.
Vivid Color Combinations:
Vivid color combinations or color transitions give your website a dreamy splash. They make a design look futuristic. Applying such color technique to design awe-inspiring products has caught the imagination of the designers. It also provides them a huge space for improvisation. Many graphic designers have integrated vivid color compositions with 3D visual technique to make the designs even more mesmerizing. This combination is even more profitable when used with typography design.
Minimal Navigation:
Jumbo menus and navigation are downright essential to facilitate a user's exploration through the page or a website.
However, they are gradually being replaced by minimal or even hidden navigation elements.
While many old school designers may shy away from them, it is for sure that this graphic design trend will create an open and streamline canvas by removing those "cluttered" navigation elements.
Bottom Line:
So these are some graphic design trends that will help the industry to come up with breathtaking end products. Besides, it will be an amazing experience for the users as they interact with these "never-been-seen-before" designs. You must be looking forward to using them in your graphic design this year.
However, the design should be incorporated according to your user persona. For example, you would like to steer away from bubbly or vivacious animation if your audience comes from serious genres like healthcare or charity. This is why you should think about your audience before incorporating any type of graphic design.
Athar is a co-founder of Savah
App, an app prototyping
tool to get design feedback & build awesome app prototypes for any
device in minutes!