In 2018, 81% of businesses used video as a marketing tool -up from 63% in 2017.
Video content is not an option anymore; It's a MUST. If your brand has already created one or two videos you've probably seen how they impact your marketing results.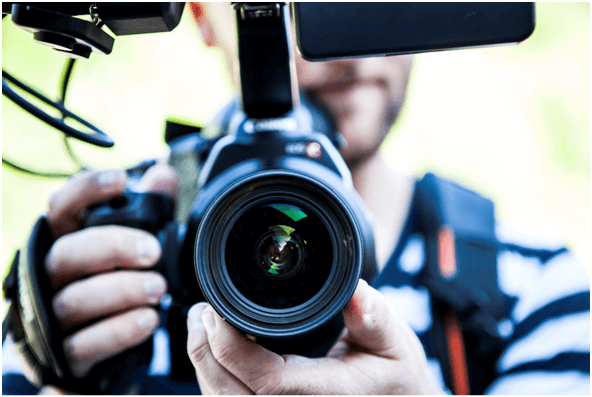 First, visitors stay longer on your site, having more time to let your brand message sink in and help your website rank higher on the results pages. Second, videos embedded on a landing page increase conversion rates up to 86%. Third, they enable you to convey a complex message in a straightforward way without big chunks of text.
However, maybe yours is one of the companies that haven't harnessed the power of marketing videos yet and need some guidance to begin. No matter if you're a newcomer or you have some experience in video production, you always need new and brilliant ideas to plan more content for your video strategy.
A good way to get inspired is to know the different types of marketing videos that you can create. In this article, we'll define and explain five types of videos that can enrich and boost a content marketing plan and give concrete tips on the best practices to produce each one of these videos.
Roll up your sleeves and get ready to create some killer videos! Let's get started!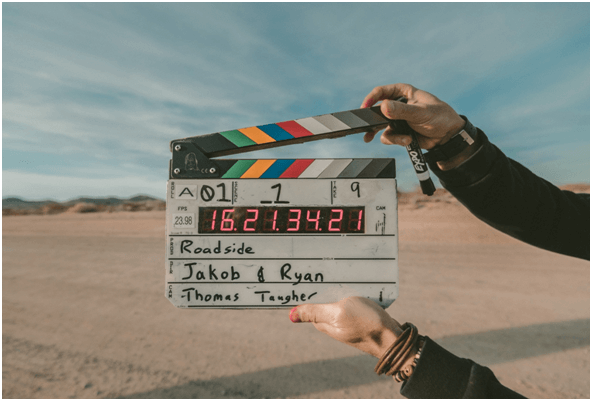 1) Educational videos
This type of video works great for the awareness stage of the buyer's journey. It helps you to get discovered on the web organically because you're providing useful information that your target audience is searching for online.
Try to think about topics related to your business that you can explain simply with a short video. Bear in mind that nobody wants to watch a school class so try to keep it as fun as possible; All videos can benefit from being entertaining but that's especially true for educational videos. Think about small gags that you can add to your script to make it funny.
Educational videos position your brand as an expert in your field that generously shares information with your audience. This will strengthen your brand identity and positive image.
Let's watch an example. This video explains the inbound marketing concept, which is a key topic related to online business. Take a look:
How-To Videos
This is a special type of educational video because of its procedural nature. The script needs to fully explain a process through a step-by-step explanation.
Your aim is to help your audience to solve a problem and, at the same time, inform them about your product or service.
It needs to be simple and easy to understand so brake the process in as many steps as necessary. Apart from that, you can also add all kinds of elements to clarify some complex parts of the process such as animated objects, text and close ups.
After watching your product/service working smoothly in your video, prospects will trust in your brand and be closer to the purchase decision. That's why they work great for the consideration stage of the buyer's journey when prospects are aware of their problem, feel determined to solve it but they're still weighing different options in the market.
Check out how a coffee vendor explains how to use its product in a different way than usual:
2) Explainer videos
An explainer video introduces a product/service and explains how it fits your target audience's life. They are great to show complex products/services and explain how they can help your prospects in just a few seconds.
In order to write your story, first gather some demographic data about your target audience and create a character who will represent them in your story. Once you've got it he/she will be the one who drives your story forward by experiencing a problem -your audience's pain point. Then your product will help him/her to solve this issue.
You can create an explainer video with many techniques: motion graphics, whiteboard video and cartoon style. Choosing the right one for your video depends on your product and target audience. Check out this video to know what the best explainer video style is for your business:
3) Testimonial videos
Nothing can be more effective than a customer endorsement in front of the camera. When used for the decision stage, they build up trust in your brand based on other clients' happy experiences. In fact, 85% of consumers trust online reviews as much as personal recommendations.
Take into account that only one video is not enough. Try to create three to six videos to strengthen your brand reputation. In addition to this, having several videos enables you to use them in budget emails, emails prior to a sale meeting, a contact form page, a landing page and your social media profiles.
Check out the following video. Be aware that a talking-head style like a testimonial video needs to show visual variety. Pay attention to how they achieve it in this example by leveraging different camera angles, inserts and cutaways.
4) Company story videos
By telling the story behind your company, this type of video helps you to humanize your brand. Your employees and managers will talk in front of the camera about your company's values and, more importantly, why you do what you do.
Bear in mind that people like to be a part of something big, so try to look for a message that makes them feel that connection to your brand's story.
In this video, the company tells its story, their first breakthrough and also how they impact people's lives. Check it out:
5) Lights, camera, action!
Now you know all about the most popular types of marketing videos so it's time to get to work and create the next one that will drive awareness for your brand and traffic to your site.
A smart marketing video strategy should combine different types of video content for each stage of the buyer's journey. For the awareness stage you can leverage educational videos and for the consideration stage, explainer videos. How-to videos work for both of them. Finally, testimonial and company story videos work best for the decision stage.
Don't forget that any type of video will represent your brand online so quality is a must. Do some research to hire the right video production company that should have experience and great reviews. A stellar video that resonates with your target audience will have a drastic impact on your business. Don't trust me! Just create your own video strategy and you'll see the impact on your marketing goals.
Victor Blasco'san audiovisual designer, video marketing expert, and founder/CEO of the explainer video company Yum Yum Videos. Besides running the business, he's a lifelong student of Chinese philosophy and a passionate geek for all things sci-fi.