Let's learn from them!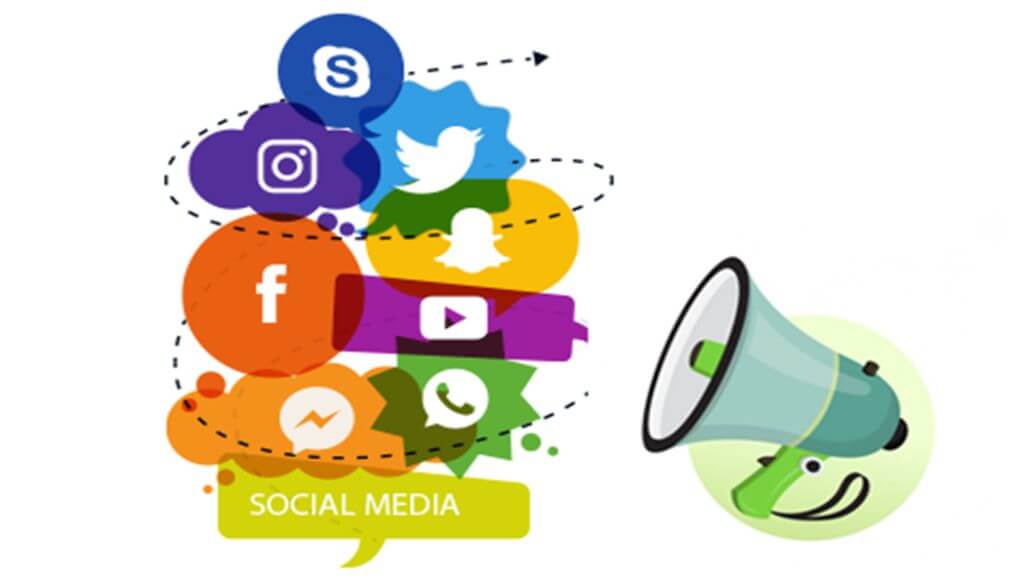 Many brands are opting for Social media to reach people around the globe. Social media is exceptionally cost-effective and fruitful if used wisely and with calculated planning.
While scrolling through Facebook, Instagram, Youtube we come across many famous brands and we just can't stop ourselves from having a look at the fascinating ad. And in no time one ends up on their page scrolling through their posts and products.
Now have a look at 5 such companies and the smart strategies they used!
1. Netflix
Netflix has nearly 60 million followers on Facebook and more than 16.5 million followers on Instagram * eyes popped out of the head*. Yes! It's unbelievable but true. Netflix has more subscribers than its competitor Amazon Prime Video .
Strategy:
Netflix has adopted a very interactive and authentic method – the posts are sprinkled with humour and wit
It carries out campaigns related to its shows – as an example the awareness on suicide depression and helplines for the teenagers and young adults that face depression was mentioned in their posts regarding the series 13 Reasons Why
It's hashtag game is on point
Reposting the subscriber's posts
2. Pampers
According to Forbes, Pamper's products are used by more than 25 million babies in 100 countries everyday. Pampers has worked with UNICEF to protect mothers and children from maternal and newborn tetanus.
Strategy:
Pampers uses the parent- baby bonding emotions to bond with the audience.
The ads are engaging and makes the people go "AWWWWWWW".
It has John Legend, Chrissy Teigen and Adam Levine ( lead singer in the band Maroon 5) as promoters for the brand
Also, the famous gay dads Tom Daley and Dustin Lance have become brand ambassador of Pampers encouraging the LGBT Pride movement
3. Uber
Uber started as a cab service in America. Over the past few years, it has spread over to 785 metropolitan areas worldwide and having as many as 110 million users on the planet. Its services have expanded to cab-sharing, motor-bike sharing, food- deliveries, and intercity rides.
Strategy:
Promoted first free rides to let customers have a taste of their service and gave credits on referral rides
Partnership with Zomato , Paytm and BookMyShow as indirect promotion
Does not advertise directly on social media about its services
4. Zappos
Facebook followers of this online clothing and footwear store have crossed 2 million. It is a study that many people have confessed to visiting it's site five times a day on being seduced by the tempting ads they view on Zappos profiles.
Strategy:
Replies to DMs, comments and tags by dispensing good wishes, giving fashion suggestions and customer service on social media
Build internal links – created one page called "What are Zappos Employees Doing Now?" It contains comments from Zappos employees about what they are doing at work and other interesting resources.
Posting random and weird pictures with their products; indirectly highlighting their brand
5. Airbnb
Airbnb is an online platform providing hospitality services; wherein users can not only arrange for but also offer facilities such as lodging or homestays. The bnb stands for Bed and Breakfast – the idea was obtained when the founder laid an air mattress in their living room as rental stay to overcome the high accommodation costs in San Francisco. This is how the name airbnb was obtained which is a shortened version of its original name AirBedandBreakfast.
Strategy:
It puts up significantly lesser posts than competing brands – believes in quality content over quantity
Posts user generated content on their official pages
Gives tips on home decor which is helpful for the hosts
Used social media influencers like Vice and Marnie The Dog to boost awareness of its pet-friendly listings.
Lastly, we wish you commendable social presence and a load full of customers! Follow these steps to climb your way up to success or join hands with a marketing partner who would be more than glad to help 😉
Anshu is a digital marketing associate at Thrillax Private Limited. Thrillax is one of the new but experienced Digital marketing agencies. She has spent most of her time investigating and drafting social media case-studies and marketing campaigns. She has issued blogs and articles on online marketing, search engine optimization and social media trends and hashtags. In her free time, she likes reading books and listening to sales & marketing podcasts.