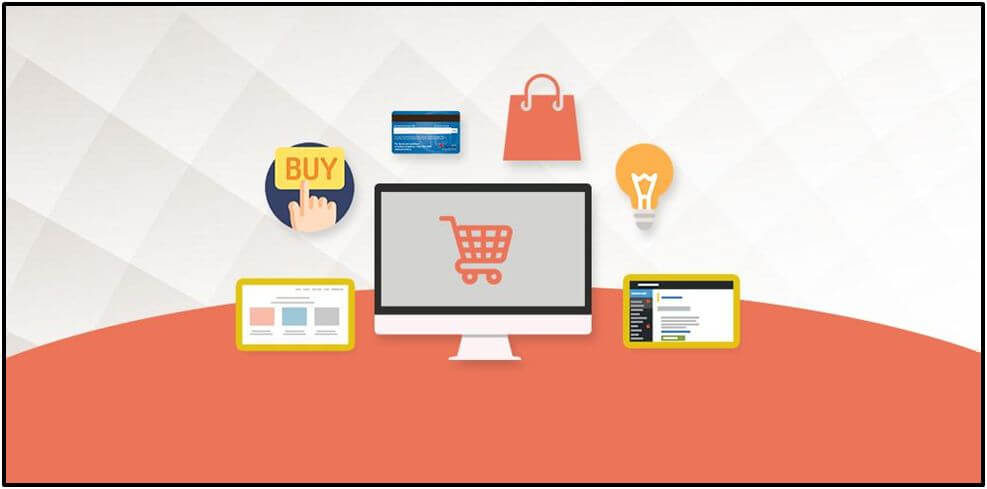 The e-commerce industry has seen paradigm growth shifts in recent past years. With the deployment of technological advancements, the way merchants sell their goods online has also been changing.
Generally, in e-commerce, merchants sell brand new products to their customers/businesses online in a business-to-customer or business-to-business model. The merchant's business growth is stirred up with investors money. However, there comes a warp in e-commerce when customers begin selling to other customers or businesses.
For seasonal product categories, the sellers can easily estimate and boost sales as per historical data and smart insights.
But what if you sell in an already saturated market with several competitors.
A saturated market means people are not actively looking at purchasing products or making a purchase/upgrade is not on top of the list. Thus, it takes a lot of persuading skills where one can nurture the audience to get every single commodity sold.
Mobile phones are one such market where many already have a mobile device.
Here, the vendors/marketplaces have to look towards various master strikes that can give a physiological urgency in the mind of the intelligent customer.
An old school strategy used to be striking out the inflated price to make the product being sold cheaper. With technical enhancement eCommerce store owners have been able to present innovative and discounted selections for website visitors and to further promote sales through limited-time offers.
This has become possible through various easy to purchase options while integration bank card vendor. Moving a step ahead to increase eCommerce sales we will be discussing on the hybrid handshake between eCommerce vendors & ReCommerce to support each other in influencing sales. 
Before delving deep into these associations let's first discuss what Re-commerce is:
ReCommerce And its Evolution
Often described as reverse e-commerce, reCommerce is a potential not much explored the retail industry. It is defined as the selling of old and previously-owned goods like clothing or electronic goods and extends to selling almost everything over the Internet excluding the prohibited category.
It is a low-risk business approach and on proper execution, it can be leveraged as a profitable secondary stream of revenue.
This market has started justifying its ground as it fills the gap for an audience interested in purchasing second-hand goods that fall under guarantee/promise to prove value for what they pay.
Through intelligent refurbishing vendor tie-ups, the re-commerce has been taking a great hold to give a new-like life to the used products.
eRetailers see exponential growth as the model mainly depends on works on word of mouth and goodwill. Here, if the customer had a decent experience with the product and purchase, first it would increase his trust in your second-hand purchases from you. Additionally, at a comparatively lower selling prices and by facilitating hassle-free, shopping experience there is a brighter chance that the product exceeds the expectation of most customers.
Though marketplaces organize 'Big Seasonal Sales' where they offer lucrative deals to their customers for increasing their online sales, many of them have been infusing the re-commerce services into their platforms to offer the scintillating shopping experiences for customers.
The marketplaces verify the buyers and sellers that have no control over product coming under the re-commerce. They do offer re-commerce deals in the form of product exchanges or the buybacks.
A plethora of re-commerce companies is assisting e-commerce merchants to surge their overall performance.
With the dynamic and constantly evolving e-commerce space, millions of merchants have set up their stores online. However, only a few of the e-commerce stores can emerge successfully as the local markets dominate the established eCommerce giants.
So, the real problem that arises here is: Where does your store as a newbie stand in such a saturated e-commerce market?
Moreover, whether it be online shopping, connecting with friends, or marketing businesses, with everything getting digital, the sale of electronic devices like tablets, mobile phones, and laptops have gained momentum which assists merchants to boost their e-commerce businesses to a whole new level.
However, from the consumer perspective, the limited life of electronic products stands out as a big problem. Due to this, the customers are compelled to repeat buy the products which cost them more.
In yet another scenario, with the launch of new devices, people are tempted to purchase the new device models with high tech features. But frequently purchasing new gadgets may not be a cost-effective solution for most of the people. And, this is where selling the old smartphone can help customers.
When a customer begins to re-sell, the most common solution that hits customer's psyche is posting advertisements on websites like OLX and Quikr, here are a few problems with these online classified sites as:
Poor customer experience
No transactions involved
Not fast and reliable
No privacy of seller's phone number
No instant cash
No transparency for the sellers and the buyers
No means of checking or testing the device
So, how to get people to upgrade products or create the need for reselling their old devices in a right working state while providing reliability.
Well, here's a catch: Using Re-commerce as a gateway for increasing sales in eCommerce
The marketplaces verify the buyers and sellers that have no control over product coming under the re-commerce. They do offer re-commerce deals in the form of product exchanges or the buybacks.
In a way, eCommerce platforms act as a meeting point for promoting sales of new products and gathering raw-material for re-commerce industry while selling the new product.
How does Re-commerce or Product buyback model work?
Keeping in mind the innovation and sustainability against the prevalent e-commerce techniques, marketplaces are making way to increase their second-hand market space.
As per Amazon, their "ReCommerce" initiative has proved to be a key component in the success and profitability of e-commerce.
Here's a sneak peek at how Amazon is providing buyback experience to users. It is providing product exchange offers to woo their customers. It has collaborated with a re-commerce company to offer the buyback to its customers.
Amazon uses the software which asks for the IMEI number of old devices. While the customer tries to sell the old device he sees the price slash in the displayed cost. The delivery associate then will ensure if the product details and the condition matches as per the requirement.
In yet another instance, Indian marketplace Flipkart introduced 2GUD which makes shopping for the refurbished items to the next stage. In this approach, the products that can be refurbished and restored are sorted properly before listing. Its smart grading system lets the buyers know about the exact condition of an individual product.
This venture ensures providing a better quality of refurbished material and customer satisfaction.
How BuyBack Solutions in reCommerce is benefitting the merchants?
1. Progressive consumer behavior
Amazon has found out that the millennials are quite interested in purchasing the second-hand devices. Moreover, they have a keen sense and are aware of when to purchase a device and what to be done with the user device instead of simply discarding it.
Moreover, the customers at e-commerce of store will feel delighted when they are offered a deal or discounts while purchasing the new devices. And, product exchange deals will trigger customers to make an impulse purchase which then leads to better e-commerce sales.
2. Increased e-commerce traffic
Implementing re-commerce services on their stores provides better business opportunities to merchants by purchasing used goods from customers. It is an improved way to increase the number of visitors on an e-commerce website in the wake of having better deals to both sell and buy the used stuff.
Complementing the on-going offers, re-commerce increases the chances of converting a large number of prospects into customers also increase.
3. Increase customer trust and build a reputation
Convincing smart consumers who make their purchase decisions based on aesthetics is a bit challenging task.
As a merchant, you should ensure selling the certified pre-owned mobiles & tablets or any other goods. It facilitates building a strong reputation and foundation on which the customers can rely upon.
Integrating your e-commerce store with Mobile Device Diagnostics tools like Assetscience can help you to allow your customers to test whether the shipped devices are genuine, can be activated, or are not blacklisted. This is done by checking the IMEI number against an international GSMA blacklist database.
Or you can go with the e-commerce custom app development that can be integrated into your e-commerce stores. Helping these services help merchants build trust, improve customer satisfaction, and boost test accuracy of the second-hand devices.
4. Allow users to upgrade their existing old devices to the latest
With the cooperative efforts from renowned re-commerce companies available across the market, e-commerce merchants have a great opportunity to upgrade the outdated devices into the updated trend in the industry from buyback to resale.
For instance, companies like Re-commerce group are a good option to provide excellent buyback solutions to merchants. Moreover, they provide a second life to smartphones offering the quality refurbished smartphones under their brand.
5. Customers can get instant cash for their used devices
Different Re-commerce start-ups offer cash for the used mobiles instantly. Integrate your stores with software like Cashify that enables its customers to sell their pre-owned devices online and get cash instantly along with free home pick-up. This gives customers a chance to earn from those devices that they consider are of no use to them.
Final Thoughts on Buyback and Exchange in e-commerce
Arguably, people used to exchange their used clothes in return for something new. However, the techie world introduced the whole new style of 'barter system' where the use of the Internet is done for better trading and product exchanges and named it re-commerce.
With the emergence of this concept, a huge rise of refurbishing companies has been seen in the market. Many new re-commerce companies have been seen experimenting with various businesses models. They are providing escalated convenience to bring the used goods market online by setting certain parameters.
Apart from sales, ReCommerce also helped on humanitarian grounds by providing a reduction in landfill waste. To enable the reuse of products, many e-commerce stores are encouraging their customers to rent, buy, and return the stores.
How you are planning to use re-commerce to increase sales? Do share your comments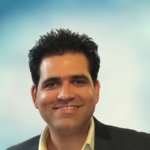 Kunal Khullar is a Co-Founder at The Brihaspati Infotech Pvt. Ltd, a leading IT consulting & service provider. He holds 10+ years of experience with providing software services, development and team management with diverse offshore software consulting firms all across the globe. He is passionate about technology and believes in serving today's diversified business world with his knowledge and expertise.