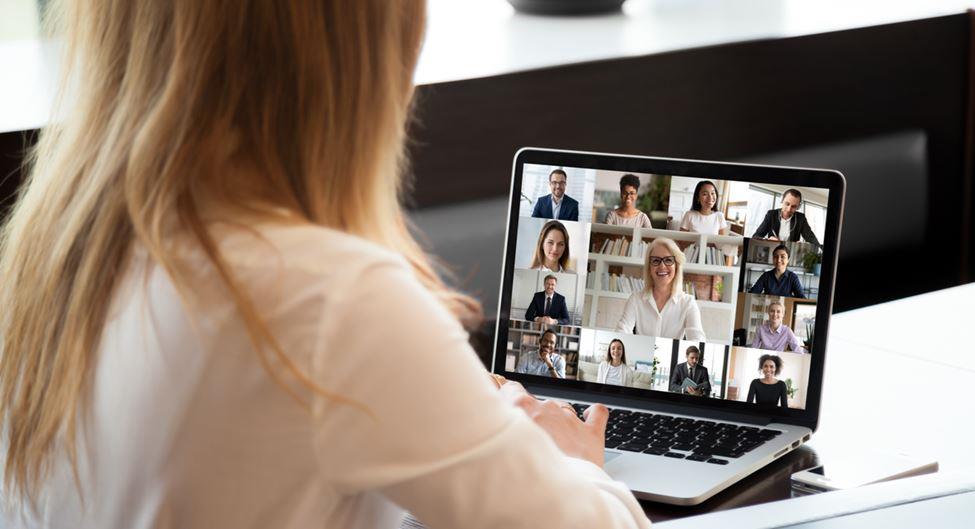 A digital workplace can be termed as the virtual counterpart of a physical office. It involves using different tools, technologies, and platforms to help all the connected people work seamlessly to achieve their targets. Therefore, a successful digital workplace can be defined as an environment where all your employees can quickly access everything they need to perform their job and deliver the best output. It also means that there are no disjointed tools in the infrastructure, which could have created silos between teams or led to any inefficiency in the day-to-day processes.
The boom in technology has allowed organizations to think beyond the traditional office culture and create a remote workforce to suit their varied needs. Businesses can now easily adopt the concept of remote working with smart all-in-one collaboration tools and stay connected with their employees no matter where they are located. However, there are some challenges to this remote working culture as well, which organizations need to address effectively to ensure maximum productivity from their employees.
The Transition to a Digital Workplace
Digital connectivity allows you to integrate various digital processes relevant to your business, both internal and external, into a single rational strategy. The COVID-19 pandemic accelerated the need for switching to a digital workforce for many companies, but the quick transition often resulted in uncertainties and confusion among employees, leading to a disrupted workflow. On the contrary, remote working culture has always been a great way to improve productivity and reduce stress.
Many studies have indicated time and again that remote workers are more satisfied with their jobs, work for longer hours, and enjoy a better work-life balance. A study by Owl Labs also states that "employees are more loyal to companies that offer them increased flexibility". This not only means that businesses need to plan their transition to a digital workplace correctly but also find the best set of tools and services to empower their remote workers for the desired results.
How a Digital Workplace Can Benefit Your Organization
A digital workplace should be designed to unify business operations by incorporating the right all-in-one collaboration platform. Such tools come with a suite of features for virtual meetings, real-time one-on-one or group collaboration, data and file sharing, performance tracking, and more. This allows you to ensure superior employee engagement, improved operational efficiency, and higher customer satisfaction rates with optimized product delivery.
Taking the digital workplace approach can benefit your business in a lot of ways, such as:
1. Seamless Communication
An all-in-one collaboration software platform can open up different channels to communicate with your employees, such as instant messaging, audio calls, and video conferencing options. This helps to ensure that your digital workplace has the best solutions to keep your staff on the same page whenever a new project is launched while conveying the company mission consistently as per your needs.
2. Streamlined Collaboration
Easy collaboration is one of the most essential benefits of adopting digital workplace culture. Making sure that your employees have easy access to all the tools, documents, and files they need to perform their job will help to ensure high-end performance always. Modern all-in-one collaboration tools also come with data storage features to further make collaboration between remote employees or between different departments a breeze.
3. Superior Employee Experience
A successful digital workplace is all about delivering an improved employee experience with the right use of technology and making your staff feel valued in the company. This helps to leverage the power of efficient business systems implemented in your organization and gives you a productive workforce that realizes how the easily-accessible tools have enhanced their day-to-day lives and job performance.
Providing all the adequate tools to your employees by using all-in-one business collaboration software also makes your workforce more agile and become more efficient by adapting to the challenges. At the same time, the sensitive information stored in the team collaboration platform will be secure and can only be accessed with proper user permissions.
How to Identify if Your Digital Workplace is Effective
No matter what caused you to shift to the digital workplace culture, be it the effects of the COVID-19 pandemic or as part of your company's digital transformation, you need to ensure that the transition goes as smoothly as possible to reap all its benefits. Below are some ways to see how digital workplace adoption has affected your organization.
1. Define Your Goals
You cannot measure values like business innovation, knowledge sharing, employee productivity, or staff engagement without defining your organizational goals first. Likewise, you should also ensure that these goals are both quantitative and qualitative. This way, you can measure the success of your move to a digital workplace by analyzing the hard data as well as employee surveys and feedback.
For instance, you can track the improvement in employee productivity quantitatively by measuring employee interactions, how they are contributing to the company's intranet, employee retention rates, etc. Moreover, you can ask employees about their experience with the move to the digital workplace to assess employee engagement qualitatively.
2. Evaluate the Changes
It is recommended to start the benchmarking process before embarking on the digital workplace journey. As real-world situations can change rapidly and significantly, you cannot predict when you may have to rely on your digital workforce more heavily. Even if you have not started the benchmarking process, it is important to track metrics that can help to measure changes over time.
For instance, you can check how your employees are participating in video conferences every week and how they are reacting to the information shared during those meetings. You can compare their participation levels every week to get a quick insight into the change that your digital workplace culture is bringing. You can also host Q&A sessions to measure the response from your employees.
3. Establish a Diverse Team
Implementing a diverse team can help greatly in adopting a digital workplace approach and identifying its overall effect. You can choose employees from different departments to make sure that the implementation strategies are conveyed across your organization more clearly. This will also help to realize the company goals more effectively while giving you the tools to measure success on the go.
For instance, you may want to measure intranet engagement every week and employee retention annually. Here, you can ask the implementation team to analyze the business trends as per the organizational goals and reset the targets as applicable. This will also help you to ensure that every department within your company has responsible employees who can help to ensure adequate staff engagement and productivity, and help in the overall decision-making process of the organization.
Identifying the Signs of a Defective Digital Workplace
Just as you need to recognize the positive sides of your digital workplace adoption, you should also have a clear idea about the shortcomings that you need to tackle to make the infrastructure more effective. Here are some of the common signs that point toward a faulty digital workplace.
1. Static Solutions
If you have a static intranet solution to provide data and information to your employees, then it will not serve the purpose of following the digital workplace approach. You need to move to a more interactive environment that drives maximum employee engagement and collaboration by using a network of productive features. Meanwhile, you should also ensure that the technology you use integrates seamlessly across your applications to deliver a more comfortable experience to your employees.
2. Silos between Departments
The whole point of digital transformation is to break the barriers in communication and make collaboration simpler for your teams. So if you see isolated approaches and inefficient collaboration between departments within your organization, then it indicates that you need to re-strategize your digital workplace culture. Assess the availability of data spread across your business applications and services, analyze work behavior patterns, and see how the relevant teams are interacting with the data to perform the necessary actions.
3. Lack of Reporting
Analytics and reporting form the backbone of every modern-day business irrespective of the industry it belongs to. All your efforts to make your digital workplace efficient will go waste if there is no proper reporting. Only with adequate insights about employee interactions and collaboration, you can effectively measure the success of your digital workplace adoption and staff engagement, and realize its full potential. Besides, regular reporting will also allow employees to gain better visibility into how they are playing their part to achieve the pre-defined goals of the business.
4. One-Size-Fits-All Solution
You should be able to target relevant information and direct it to the right people to ensure flawless adoption of the digital workplace. There should not be any one-size-fits-all approach in that; instead, you need to be able to provide a truly personalized experience to all your employees. This will help to make them feel more valued and find useful content to deliver their best performance.
5. Outdated Interface
If you are using traditional business collaboration software or legacy business applications, chances are that their interface will be very old and clunky. This can affect the user experience negatively and may even cause unnecessary confusion in workstreams. That is why you need to choose an all-in-one collaboration platform, which has a simple interface to facilitate easy interaction but comes with all the productive tools to get the job done efficiently.
Must-Have Features in Your Business Collaboration Tool
To ensure that you have an effective digital workplace, you should make certain that the business collaboration software you choose has these attributes.
1. Cloud-Based Technology
Most modern collaboration platforms come with cloud-based technology to cut the costs of implementation while adding to the suite of features they have. Cloud-based solutions also improve the speed of solution delivery while enabling seamless connectivity between the business systems and the knowledge base. Therefore, you should make sure that your digital workplace is cloud-ready to have scalable resources that will allow you to meet your current as well as future needs.
2. Full Mobile Access
It is crucial to get a mobile-friendly solution effectively instead of choosing a desktop-only collaboration platform so that it meets the varied needs of your remote employees resourcefully. This will allow your staff to access the data on the go, attend video conferences and meetings from any place in the world, and collaborate with other team members as necessary. All of that will lead to better employee engagement and superior productivity.
3. Secure Data Management
You should always place privacy and data security at the top when looking at the features of your preferred digital solutions. Businesses work with all sorts of data to ensure proper workflow, which, if accessed by a third party, can create many kinds of challenges for the company. The business collaboration software should store the data in a secure location and allow you to set user permissions and restrictions to manage the data access aptly.
Your digital workplace should also deliver an outstanding user experience, which will make the lives of your employees easier and allow them to make the most of the accessible tools and technology. Likewise, your team collaboration platform should easily integrate into the existing business applications and solutions to streamline the organizational processes. In any case, you should never force your employees to use the digital platform; rather, you should educate and train them on its benefits and usefulness to achieve the company objectives.
Gearing for the Future With Digital Workplace
Measuring the effectiveness of your digital workplace right after its implementation will allow you to track the metrics that are doing well and identify those that need to be improved. When you have measurable goals in mind related to the overall objectives of your company, you can track the progress of your defined plans easily and see how the move to a digital workplace is working out for you. It also makes it simpler to adjust your goals as needed and propel your company toward constant growth and improvement.
A digital workplace gives you the capability to meet new business challenges more proactively, even when the market conditions are uncertain. Along with that, your all-in-one collaboration platform can also open up new opportunities for better flexibility, which in turn will help to drive business agility and achieve the desired results.

Aarathy is a Senior Digital Marketing Analyst at InfinCE. She is majorly into content marketing and focuses on getting the messaging right across a host of marketing collaterals. While not working on content, you can find her juggling SEO, social media, branding and more. She enjoys exploring new frontiers in digital marketing and the associated challenges keep her going.