Whether the event you are planning is small or big, a lot of planning is involved. The job of an event manager is so challenging and stressful because a lot of angles have to be covered. Right from securing permissions to proceeding with the event, the event manager will have to provide a roadmap to the stakeholders covering all the relevant angles during the planning stage and making sure nothing is left out.
These days, event managers do not have to carry a pen and paper or create a checklist that almost invariably gets lost at a crucial time. Instead, they can enter all the details into an event management app and take it forward from there.
In the past decade, we have seen a huge rise in the download and use of event management apps. As we step into a new decade of event management, we can only expect this to rise and grow further. Let's have a run-through of some of the most popular event management apps of the decade.
1. EventsXD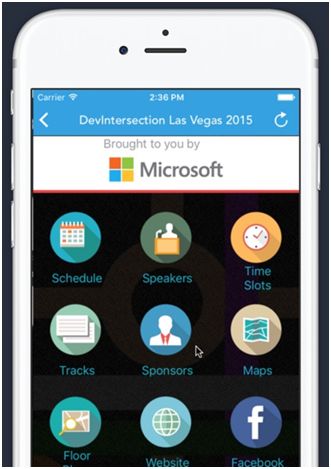 EventsXD is an all-encompassing app that helps event managers look at every aspect of their event minutely. The app has already powered more than 10,000 events, and is free. As you progress into hosting bigger events, you can add premium features into your app, and give the attendees the best event of their life. Apart from registering and selling tickets to your events, the app can also be aligned to your event website to help with branding and promotions.
Features:
Ticketing
Custom branding
Website building
Floor Planning
Sponsor showcasing
Personalising agendas
2. Eventorg
Let your event enjoy the sweet aroma of success by utilizing one of the best apps for planning an event – Eventorg. You can manage your events, whatever category it belongs to, instantly, thanks to the unique features provided by the app. The app lets you cut down on paperwork completely, thereby promoting a greener environment. If you are planning more than one event at a time, this app would be a good solution.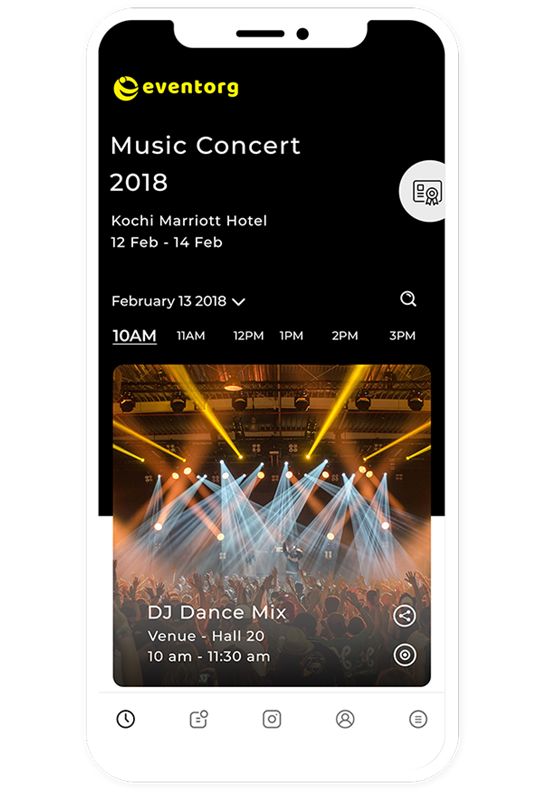 Features
Registration Management
Vendor Management
Surveys & Feedback
Client Management
Attendee Management
Conferences / Seminars
Conventions
Exhibit Management
Guest List Management
Lead Retrieval
Room Block Management
Social Promotion
Space / Room Setup
Sponsorship Management
Trade Shows
Customization
3. Zkipster
Zkipster is a user-friendly event management app that you can use with both iOS and Android devices. You can use the app to keep track of your guests, manage online invitations, arrange the seating for your guests and a lot more. The app is fast and reliable, saving hours of paperwork time. You can enjoy the automatic syncing option for any number of devices, collaborate with your team members and manage secure and private data successfully.
Features:
Send event-based test alerts
Ultra fast check in for guests
Post event reporting
Auto syncing
4. Eventdex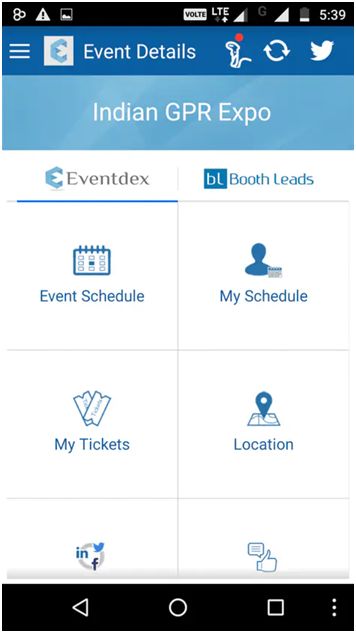 With Eventdex, you can plan your event to perfection, and even manage different events at the same time. As a comprehensive solution to planning the event, you can handle registration and ticketing, perform budget management, chart surveys and polls, do business matchmaking, lead retrieval and even manage AI-backed analytics. The app is customizable, so you can manipulate the features of the app in a cost-effective manner and measure ROI successfully. The app comes with integrated marketing tools to help spread the word.
Features:
Online registration
Attendee management
Mobile check-in
Lead scanning
Business matchmaking & networking
Event ticketing
Customised analytics dashboards & reports
5. NVOLV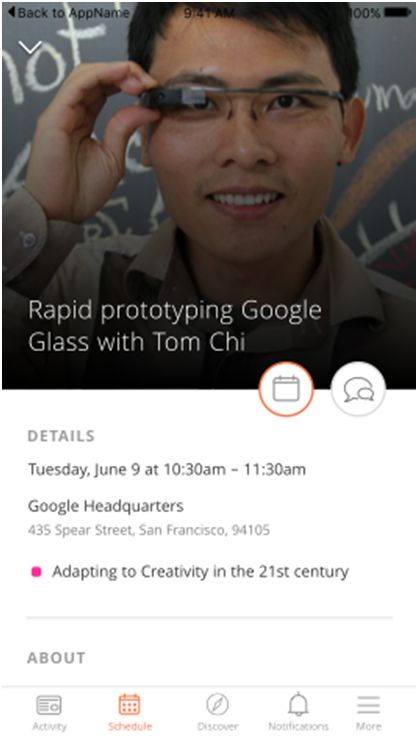 NVOLV is a mobile event app that would help you create unique attendee experiences, no matter what kind of event you are planning. It could be a corporate event, festival, trade show or conference. Your event can now be planned accurately, keeping all points of success in mind. There are a number of features in the app that would help you socially engage with your attendees, collaborate with your stakeholders and make constant updates through clever data-driven insights. They have two main products, the branded app and the non-branded app, depending on your event planning goals.
Features:
Meeting management
Task management
Attendee management
Catering management
Guest list management
Social promotion
Trade shows
6. Bizzabo
Bizzabo is a famous mobile event application app that helps in networking during different events and conferences. This can be useful to both event managers and attendees as the latter can network with each other and create opportunities for future collaboration. Event managers find it easy to do ticketing and registration, reach out to speakers/sponsors in a much more effective manner and use data to create a mind-blowing event experience for attendees. Through the networking community feature, the attendees can indulge in one to one messaging, participate in live polling and communicate with each other after the event.
Features:
Ticketing & registration
Event website builder
Contacts management
Networking tools
Polls/Surveys
Measure success through reports & dashboards
7. CrowdCompass
CrowdCompass is a powerful and intuitive mobile event app that allows you to inform your attendees about your events, and all the sessions in it. You can measure attendees' engagement in real-time, so you can track and analyze key event metrics and activities. This is an easy to use event management system, with a lovely, user-friendly design and activity feed option that helps you promote your brand. CrowdCompass can not only be used as an event app, but it is also perfect for internal meetings and training sessions as well.
Features:
Interactive maps
Creating interactive experience for attendees
Social sharing among attendees
Creating personalised schedules
Smart content based on Activity Feed
8. Eventmobi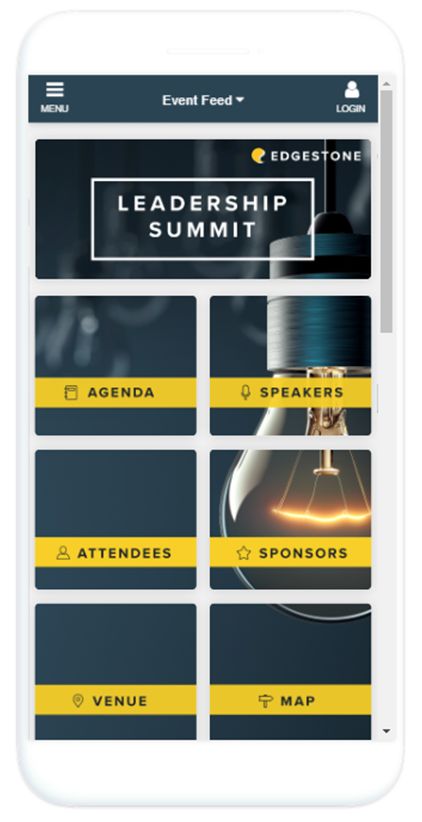 Eventmobi is another top-rated app among event managers. It allows you to manage events through easy navigation and allows your attendees to stay on track with all the events you are planning. You can send group messages and personal messages to all your attendees, encourage them to participate in surveys and live polls and create effective digital signage.
Features:
All event management tools in one place
Innovative tools to interest your attendees
Simple usage to enable quick adoption
Customisability at its best
Extensibility to enable other tech tools
Inspiring attendee engagement techniques
9. Quickmobile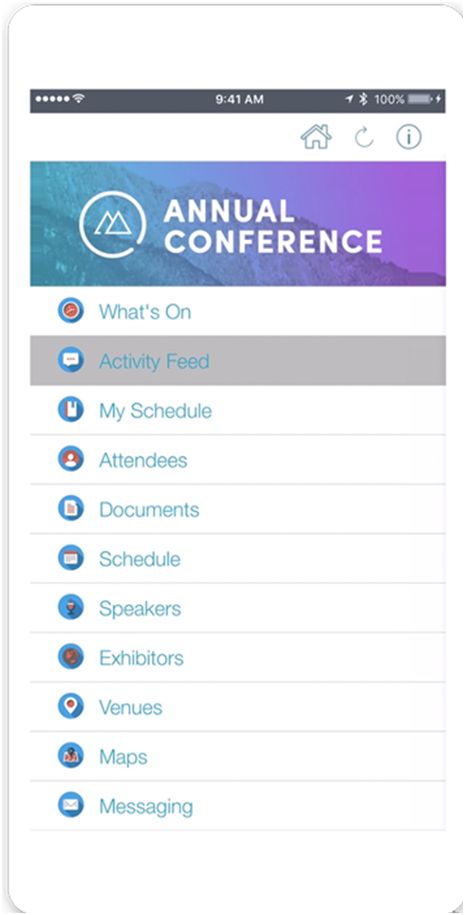 Quickmobile is the first choice for event managers looking to collect analytical data for all their events. This helps you create events, keep your attendees informed of all the events you are planning and engage them effectively and actively. The attendees will get all the information they need regarding your app within minutes, so you can promote your app and be assured of a vast exposure, with proven ROI.
Features:
Boasts of intuitive platform
Seamless integration
Fully customisable branding and content
Simple management system for quick and easy updates
Comprehensive data and insight for full visibility
10. Whova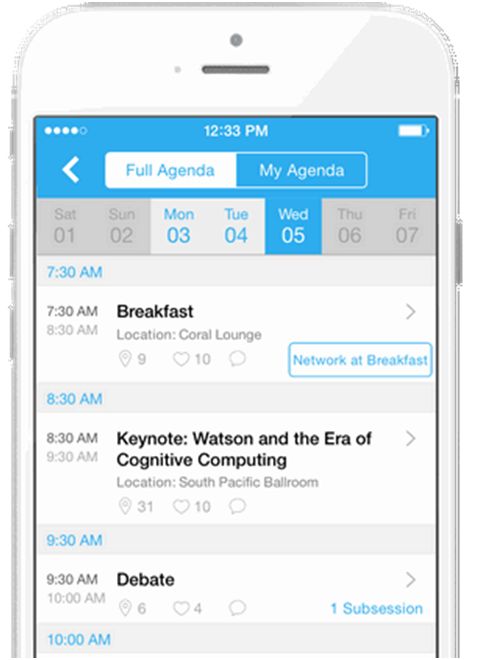 With Whova, you can plan a conference, a corporate event or any event of your choice and drive impressive ROI. You can revolutionalize event engagement and networking through this high-end solution, and at the same time, take care of your attendees through engagement and networking. Event logistics are quite simple, and you can finish all the paperwork as soon as you begin them. If your customers have any trouble navigating through the app, they can easily make use of the customer support option, and clear their doubts quickly.
Features:
Lead retrieval
Taking notes
Polling/Surveys
Sponsor showcasing
Personalising agendas
Conclusion
There are other well-rated event management apps in the market, like Grupio where you can help your audience catch up on your trade shows and conferences, Super Planner to manage the marketing, logistics, event plan and budget of all your events, or Townscript if you want an all-in-one event management software and app rolled into one.
Having a good event app can be a game-changer because you can engage your customers, keep track of the ROI and generally, save a lot of time in planning the event.