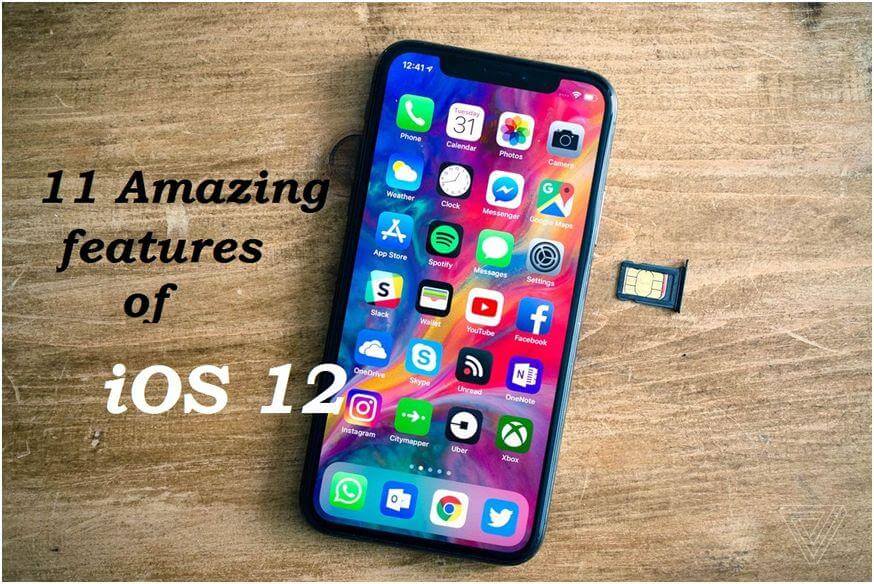 Apple has launched iOS 12 at the Worldwide Developer Conference. It has many new things to tempt iPhone lovers. From do not disturb settings to new notification control, everything is drastically impressing all the users. Battery graphs, camera tools, group facetime are one of the finest features.
Would you like to identify your favourite feature? Let's see every feature in detail–
1. Animoji and Memoji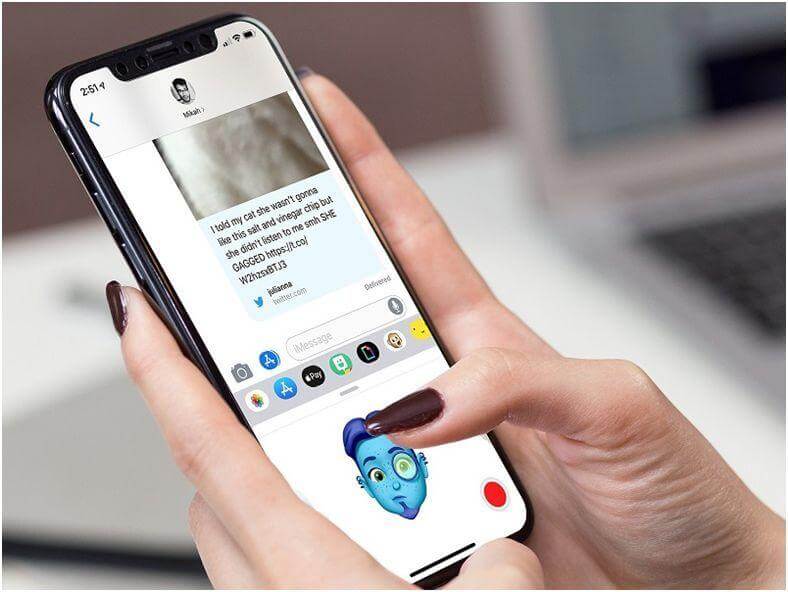 The all new iOS 12 is bringing more Animoji's, like- tiger, koala, ghost, and T. Rex. There is a tongue detection feature too, which will add a tongue in all your captured expression.
A brand-new feature- Memoji, is introduced for some extra fun. With the help of this feature, you can create your own human emoji by choosing similar features just like eye color, hairstyle, skin tone etc. You can add a voice note with expression. In the beta version, you can customize your Memoji in more ways.
Talking about camera's features in iOS 12, it is a great thing for those who are always ready to add some extra from in-app's camera. You can insert Animoji and Memoji in your pictures along with shapes, stickers, text, and effects. Also, you can record up to 30 seconds for now with the Animoji.
2. Notification Control and Do Not Disturb Mode
Imagine, if you can control your notifications!! Well, you can take advantage of it by iOS 12. The main function involves grouped notifications. Normally when you receive the notification, you just scroll and scroll a long list of notifications just like your chats, tweets, emails, etc. But now, you don't need to bother as it will make a group for particular app's notifications. You can view the notification for the specific app and turn off the one which you don't want to see.
If you want to mail someone, but don't want to check other app's notification – no problem. Just swipe the particular app and manage it from your lock screen only.
Do not disturb feature of iOS 12 is the coolest one. It allows users to set the time to restrict notifications and calls. A bedtime feature is there, which lets you set the 'Do not disturb mode' during your sleeping time. Also, you can add an event and location for DND mode and just forget about it. Your phone will automatically leave the mode after the event and once you leave the location. You do not require to toggle it again to recover it in normal mode.
3. Measure
It's a new standalone app which allows you to measure the dimension of an object. You just have to hover the circular target of the camera on the measurable object and tap the '+' button. It will give you the dimension's size. Users can take a screenshot for further use of measured dimension. You can also measure the distance between two points of an object.
4. Redesigned Map Apps and Location Data Sharing
Apple took a couple of years for fixing bugs in map apps, now comes out with a huge change. The redesigned version of map apps is more detailed and responsive to the public landmarks.
Apple has gathered its own maps data to facilitate their users for navigation. The new map app provides detailed parks and forest in green color, highlighted waterways and easy to read map data. The location data sharing provides a great safety to the users in an emergency. The users can update their location and travel plan with 911 and first responders.
5. Performance Improvements
Apple has taken a more focus in terms of performance and reliability. iOS 12 allows all old devices to run faster than the previous iOS versions. As per the Apple's announcement, "The apps launch up to 40 % faster, while the keyboard can appear up to 50% faster. Opening up a camera from lock screen will launch up to 70% faster."
Apple has optimized the full range of A-series chips in order to bring out a more responsiveoperating system with faster processing speed ever. While doing multitasking with apps, users can experience faster launching and functioning of apps.
When a burst of performance is detected, performance increases automatically, and ramps down once required to preserve the battery.
6. Improved ARKit 2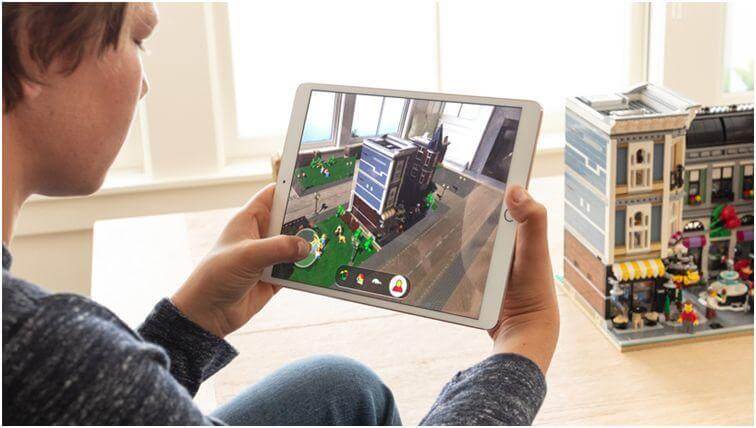 This feature is for developers to create augmented reality experiences in the games and iOS apps. ARkit is first launched in iOS 11 version. In iOS 12, this kit is coming in a more transformed version with brilliant features and exciting improvements. A new file format USDZ is launched to create 3D Augmented Reality experience. It is a zero-compression format and can be experienced in safari or mail.
With the help of ARkit2, iOS developers can create multiperson mode for AR games, where two players can view the actions of each other and play the same game together. The ARKit2 is coming with advanced face tracking and 3D detection. You can tap the objects in the browser and zoom in to see in front of you. For instance, if you are buying a shirt, you can view it in front of you. By launching the 'Measure' app, Apple had taken the AR to the next level.
7. App-Level Data Usage Information and Screen Time
This feature allows you to take an idea about activity reports, app limits, DND mode and notification control. With the help of this awesome feature, users can see and control the time spent on apps, websites, and device as well. Apple had announced this feature earlier in 2008 for the parents so that they can manage and keep an eye on their children's content.
Screen time allows users to manage and control the activities on the phone, by analysing app usage, data usage, and phone usage.
8. Easy to Use App Switchers
Now iPhone users are not required to perform the extra step of long press the thumbnails in the app switcher to close the app. Just swipe up twice can work for you.
9. Battery Management Information
This feature of iOS 12 allows you to keep a track on your device's battery. It will show you the power used by a specific app on your phone. With the help of graphical representation, you can see the app's power consumption of the last 24 hours and two days.
If you tap on these charts, you will see the detailed information like at which point which app has consumed more power in last 24 hours. This information is helpful for you as you can choose the apps wisely while saving the battery for a long time.
10. Improved Screenshots and QR Code Reader
Many users were feeling the problem of the accidental screenshot. iOS 12 is here to solve your problem. Now when you are ready to grab the screen, you have to unlock it and turn on the display. So, there is no chance of getting accidental screenshots.
With massive improvements, iOS 12 is making several users happy. One such improvement is for QR code reader. In iOS 11, QR code reader was first introduced, now it is completely transformed as it can be added to the control center. Whenever you want to scan a code, just swipe into the control center and tap it.
11. Better Password Management and Face ID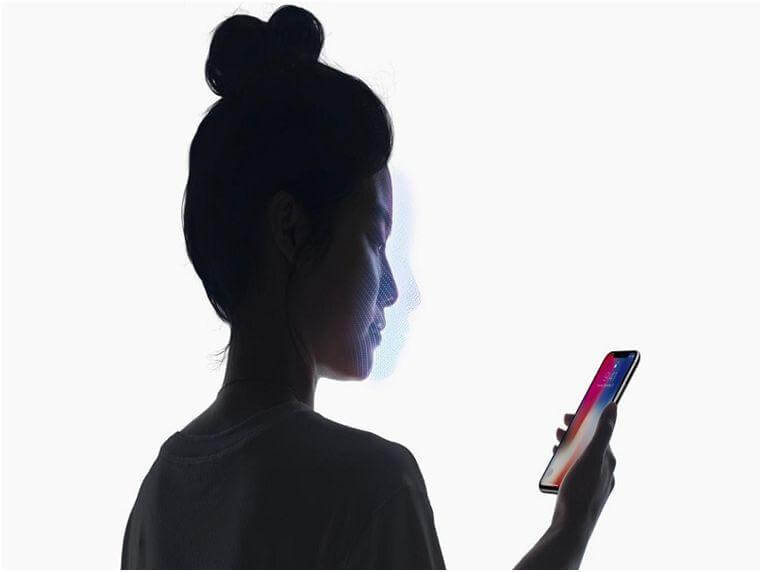 iOS 12 is providing many new password features such as for developers, users etc. Developers can view the passwords using the new password manager API. If anyone wants to share the password between their nearby iPhone and Mac devices, they can do it.
Apple has increased an incredible amount of security for the passwords. It will always remind you of creating a different password and store your password in Keychain.
The new OS version has also provided autofill support for third-party password apps. Whenever you log in, it provides two-factor authentication. It also fills the verification code automatically received.
Let's Wrap Up –
iOS 12 beta version has been released in June. The official release will be in September most likely. There are countless new features and improvements to smoothen up the performance. A variety of apps are updated in this version.
By releasing iOS 12, the most important focus of Apple is to mend the iOS 11 version. The overall improvement is for reliability, support, and performance. Let's wait for the public release and figure out which feature is the most amazing.
That's a wrap up for all the amazing features of iOS 12. Hope you liked the article. Do share your views on it.
Ashley Marsh is a Senior- Content Writer at MaanSoftwares Inc.  She has been with this company for past four years. She is specialized in the technical writing genre especially in mobile development, web design, and, latest technologies. According to her, it has been a great exposure for her as each day the technology is updating itself resulting in new ideas that keep her fresh daily.