The 2020 pandemic triggered an unprecedented demand for software development on multiple fronts. Health technology for consumers and organizations was needed to track the infection and deliver urgent care. Consumers confined to their homes needed apps for everything from courier booking to new forms of entertainment. Businesses needed new solutions, too, to meet the changing consumer demands and the new business practices that came with them.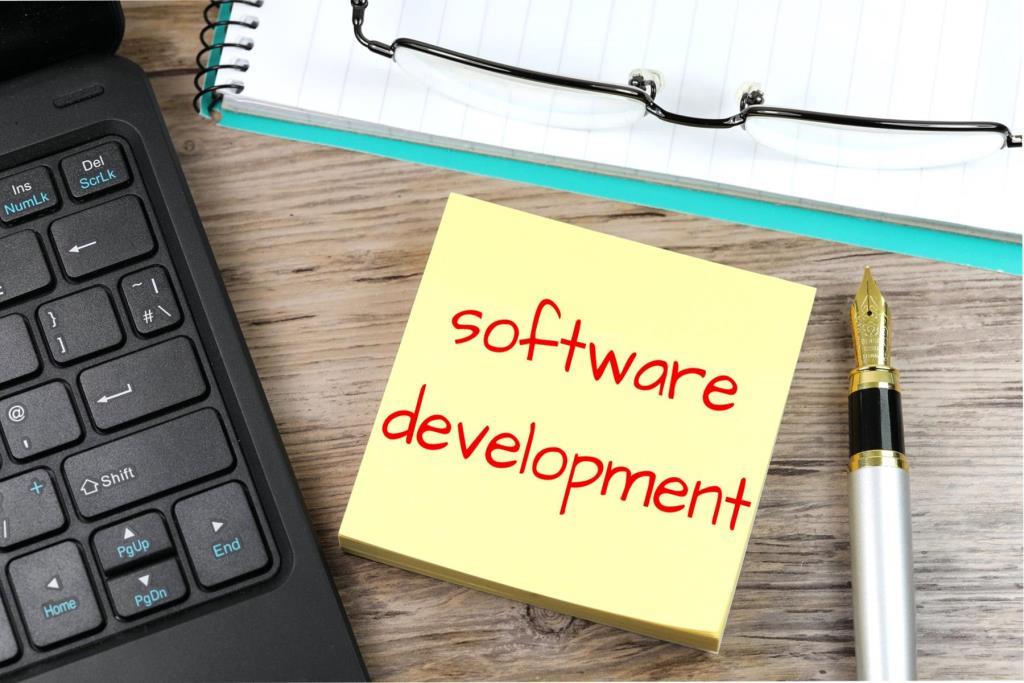 Software development has responded to the COVID-19 pandemic with innovation and faster-than-ever launches. Most of us have already been grateful for multiple solutions introduced in such a short time.
From health bots that help hospitals with coronavirus triage to the incredible use of artificial intelligence (AI) and supercomputers devising recovery strategies, new software assets have been adopted into government, consumer and business day-to-day that will change the landscape of "business as usual" forever.
Software development (and adoption) in the business world has shown particular resilience. On one hand, there were the software development companies and developers that were quicker than ever to recognize new needs. They rose to the occasion to design and launch what the "new normal" demanded. On the other hand, there were also the businesses who had to show every agility as they rode the roller coaster of quarantine restrictions in reaching their customers on new channels.
Software Agility
The ability to adopt new software was, in itself, a hurdle for many businesses who were stuck in the grind of standard operating practices left unchanged for a decade or more. The pandemic gave the whole world a firsthand look at what under-preparedness for high-stake, low-likelihood risks could bring. While there would be no way to prepare for every risk, having a process to vet software solutions and introduce new programs into business practices as a response to an environmental shift is what will protect businesses against challenges in the future.
Companies who've weathered the COVID-19 storm have focused on business building, or the process based on balancing portfolio moves with process improvements. This trend shifted early conversations from the reactionary "pull out and protect yourself" to a mechanism built around the idea of an eventual COVID exit-strategy.
These businesses ready to evaluate and adopt new software have been rewarded for their resilience despite the hardships as the world continues to battle the virus.
Only 24% of new businesses launched in the last decade are still large-scale, successful companies today. That number ten years from now is likely to be much lower as a consequence of the challenges companies face now. Even before the pandemic, businesses were using more innovative products and services to meet opportunities in an increasingly digital world. The COVID-19 crisis simply accelerated and intensified that trend.
Looking forward, this means continued rapid development and adoption of new software. Not only will the software development industry continue to build up new technologies to scale for new demand, it will also redefine how businesses deliver their products and services.
Keep reading to see some of the key examples of how software development has responded to new needs in the COVID-19 pandemic.
Building up the Cloud
Cloud technology has many applications that are now commonplace for consumers and businesses. Cloud-based document sharing, for example, allows people to work on a "single source of truth" document that is always up-to-date and can be worked on in real-time from multiple locations. Storage of anything on the cloud is superior to storage options on local devices, too, because the security of those cloud servers is greater than any personal device, and the data can also be accessed without the need to lug the device around.
Software solutions built on the cloud bring similar benefits. Instead of installing an accounting program onto a computer, for instance (where all the data is only accessible on that hard drive), a user can log into a cloud-based accounting software from anywhere to retrieve the data. This standard has been increasingly popular as consumers use more devices. There are few of us left who don't have a personal phone and a personal computer, not to mention two or more devices for work. Cloud-based software doesn't require moving data from one device to the next.
Cloud technology has been central in the response to the pandemic for local governments, schools and hospitals. These are sectors who are historically slower to adopt new technologies, and the demands of the crisis moved them along a transition that was long overdue. Microsoft serves as one high-profile example of software development responding to this need after developing Microsoft Cloud for Healthcare in record time in 2020.
Cloud spending rose 37% in the first quarter of 2020 before the world could even grapple with how many challenges the year would present. The trend persisted as every sector continued in exodus to remote collaborations.
Here are the key reasons why cloud technologies will just continue to rise in importance:
It enables remote workers to stay connected and allows for improved collaboration
Whether your team members are on opposite borders from downtown to the suburbs or they're connecting from other countries, remote work has been made possible by cloud technologies. Truly, the capacity to share files so securely and work in real-time collaboration save the world from what would have been a far more devastating economic crisis. Work as we knew it would have been paralyzed.
With cloud computing and video conferencing came new bandwidth requirements, too. Cloud technology is designed to handle unexpected spikes in bandwidth usage, which has been another key to continued business during the crisis.
It provides easy access to backup solutions and online data
Big data has become an even bigger asset than ever, especially in healthcare where first responders around the world have been trying to get a handle on COVID-19 and how to treat it. Cloud computing provides online backup solutions that are more secure and scalable for health organizations, and also enable greater collaborations as hospitals, agencies and private businesses share data for the greater good.
It enables greater business efficiencies as team members work together
Even before the pandemic, business collaborations and team meetings could have benefited from greater use of existing cloud technologies. Any "working meeting" where all participants could be in the same document at once can save passing back and forth versions of the same document that later need to be cross-checked and merged.
This type of collaboration technology has been around as long as Dropbox and Google Docs. Now that workers are holed in their home offices, the need for these cloud-based collaboration tools has tipped the scale to establish a "new normal" that will be more efficient for businesses in the long-run.
Growing cloud trends will continue to influence business capacity in computing, storage, networking and collaboration. The software industry has been quick to introduce new cloud-based solutions and improve existing ones to meet the new demand.
Video Connections
The saying goes that change approaches slowly, then arrives suddenly. It wasn't that long ago that the idea of celebrating a birthday or calling to "catch up" was totally novel if done over a video call.
By April 2020, however, the idea of starting a new book club or celebrating an anniversary on Zoom or Facetime had flooded mainstream.
Consumers were quick to adopt video calls as a new channel to socialize and businesses weren't far behind them. Interestingly, the immediate need to keep working as well as possible forced the question for businesses: is a video conference really that different than a phone conference? And do team members really need to be in the same room to have a successful meeting?
The software development industry first responded to this need in the form of established companies updating their services and offerings. Zoom ran specials for teachers and other first-responders so that classes and care could continue as uninterrupted as possible. Google Meet saw a boom in demand of over 30 times its normal volume in the first three months of the crisis and were among the champions of bandwidth and feature improvement as users flooded the platform.
The second wave of response came in the form of new software development to meet the same growing need. Where existing video conferencing options fell short of some users' expectations, new software was able to step in. Many of the new apps featured additional modules of functionality like integrated calendars, booking links, and more.
A remarkable 70% of employees say they are excited or confident about the "new way of working," including working from home, hybrid models, and the overall remote flexibility. Consumers have been equally willing to jump on a video chat instead of picking up the phone for a traditional voice call, though the video calls they're most interested in are more along the lines of AR filters and emoticons. This space will continue developing rapidly, likely with certain platforms reigning champion for business needs and others gaining more popularity among consumers.
Ecommerce
The 2020 pandemic has affected purchasing behaviors as a result of social distancing and lockdowns. Consumers have had to turn to online stores for everything from grocery orders to clothing and furniture shopping. The biggest shift was seen from those who had rarely or never bought online before—recent research by Accenture says that the infrequent ecommerce user increased online purchase activity by 160% in 2020.
Whereas online shopping was a thing of early adopters and Millennials just a few years ago, today it's a necessity for every consumer. While much of the initial software development response to COVID-19 was a push for new online shopping apps, an even bigger push recently has been the software response for business solutions, serving those brands who had to change everything about their operation from the channels they use to market on to those they use to deliver.
Most of the technologies that boomed in 2020 already existed and were even used in business, however they had never been so accessible to small and medium-sized businesses.
For example, larger brands were already using AR for an elevated buyer experience. Just picture it—a consumer who can't try a blouse in-store could at least place the product over a photo of him or herself to visualize it. This kind of technology was accelerated in 2020, and now smaller brands can access it and weave this new buyer experience into their sales process without developing proprietary versions of the technology themselves.
Some of the biggest changes in ecommerce-related software development during COVID-19 include:
New shipping options (including robot deliveries)
The "new normal" of online shopping requires support from an optimal logistics system. No seller can do with just one method of delivery anymore. There are different speeds of delivery, and many brands also offer the buy-online/pick-up-in-store model as another option for local shoppers.
Many items now being bought online are products consumers were accustomed to using right away, too, and so additional software has been built to support options like robotic delivery.
A more tailored experience
The online user experience (UX) has been talked up a lot in 2020 as more users funnel into buying experiences online. Thanks to continued software development in this space, UX can also now be customized more exactingly than ever.
Users are now seeing more personalized recommendations in everything from ads to custom landing pages. Just imagine the custom product data and sales copy for users you already know were surfing little black dresses. Or picture a full library of enriched product photos that feature the add-ons for a product users already bought.
Online payment options (e-wallets and more)
Any business selling online needs agile payment processing options. Software development has responded to this need with new plugins for ecommerce websites enabling any seller to easily set up secure payment options that give users more flexibility than ever before. Whereas an in-store experience is usually limited to cash or credit card, online users are now able to purchase using direct transfers from their bank accounts or even cryptocurrency.
Multichannel data management
Along with the worldwide move to ecommerce came a greater focus on multichannel sales. An ecommerce website might include a brand's full catalog of products while a storefront for the same brand on Amazon might feature the most popular items for that site's audience.
Companies trying to manage the different versions of their product data (one optimized for Amazon, for example, while the next version for the same product is optimized for social marketplaces) were quickly in over their heads. Similarly, brands who were trying to launch ecommerce for the first time were overwhelmed with aggregating product data from their ERPs, CRMs, PLMs and many spreadsheets to get it cleaned up and optimized to load online.
Software development responded with a new look at a previously-established technology called PIM (product information management software). Legacy PIMs were overly complex and were not agile enough for the fast-moving 2020 landscape. In their place, simpler PIMs built for flexibility stepped into the limelight.
For example, where legacy PIMs did support some API integrations to load product data directly to select ecommerce platforms and marketplaces, an agile PIM now allows users to export data to any one of many templates prepared for the growing list of online channels brands are selling on.
Brands quickly learned which PIM features they needed and which they didn't. With the enormous increase in product video and enriched photos, too, only flexible PIMs could do their job of acting as the "single source of truth" for product data in the face of the pandemic.
Automating analysis for a seamless sales cycle
Users across the internet are constantly distracted by the volume of ecommerce content swirling around them. Interestingly, the line has blurred so much between ecommerce content and general entertainment that brands have new opportunities to reach consumers in a more engaging way.
With users spending more time online and interacting with more content than ever, brands have access to proportionately more data about their behaviors and preferences. Software development has therefore focused on new analytical tools (many of them automatic) and also on how to weave analysis into other tools and interfaces.
For example, imagine that same new PIM software with the capacity to learn what product ad copy competitors are leveraging. Recommendations can be automatically displayed next to the ad copy and media linked to a product in the PIM, and with all the information right in front of the user an informed decision can be made and the product data seamlessly updated.
Continued software development in ecommerce will focus on convenience over innovation. Think of convenience like the glue that will hold this "new normal" together. Consumers were already adopting ecommerce solutions, and then a year of lockdowns accelerated that adoption. Now, they're accustomed to the online buyer experience and convenience will win them over—even when brick-and-mortar stores are open once more.
The Rise of Proprietary Apps
As with the countless new software and apps that consumers, governments, and businesses are using, a general push to new apps of the proprietary sort has been another hallmark of the 2020 response to the pandemic. The world is now dependent on mobile apps. Handheld gadgets are more ubiquitous than ever, and the caliber of the apps available has become the stuff of what was once only imagined in science fiction.
Businesses now have access to third-party software that allow them to create their own mobile apps, hosted by the software development firm but white-labeled for their brand. In the context of the post-COVID world, any brand can offer a benefit, product or service to deliver through an app of their name.
For example, with a branded app, a brand can:
Connect with a wider market
Collect data from consumer use inside the app to better qualify and segment audiences
Suggest products and services that fit each user's behavior
Support business collaborations with other stakeholders
Use the app for internal productivity with operational functions for staff
Create user-based accounts with information like purchase history and invoices
Offer more payment options for products or services
Mobile apps give brands a unique way to increase sales or communication, or even support team members in their day-to-day. The software industry saw this need and now there are multiple affordable options to create a proprietary app from the ground up or white-label existing apps designed with an industry in mind.
Staying competitive in the pandemic-riddled and post-COVID world requires a process for the adoption of new software and technologies. The software development industry has responded in record time to new needs in healthcare as well as in consumer life and business, and the brands who are quickest to vet those solutions and integrate them will improve processes now and into the future.
Technology's strategic importance has never been more critical for a business. It's no longer just a way to save money or boost efficiencies; it's a matter of navigating the minefield that COVID left before us. Companies who integrate new software solutions intelligently will stand out with capabilities that peers lack.
Technology has filled in the gaps during the COVID-19 crisis. Now it's up to each business to caulk the ship and sail confidently toward that new horizon.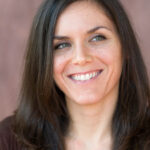 The following blog was written by guest author Alex Borzo, a content contributor at Amber Engine, a software company passionate about eCommerce. The company's fast and simple PIM software gets sellers, distributors and brands to Amazon and other online marketplaces in weeks instead of months.