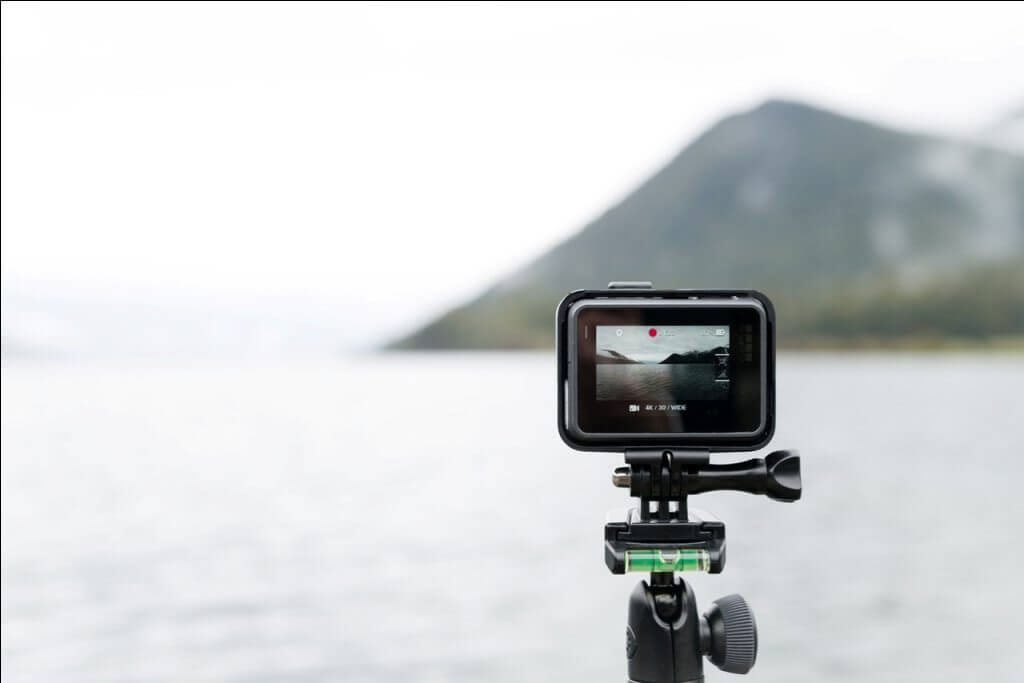 Action cameras are miniature digital cameras with rugged chassis and smaller sensors, primarily designed for outdoor use.
These cameras are soaring in demand at present as more and more people prefer to carry lightweight and compact cameras during their adventure trips instead of the bulky DSLRs and point and shoot cameras.
There are a lot of great action cameras available in the market ranging from ultra cheap Chinese knockoffs to premium models from the likes of GoPro, DJI and Sony.
This article is intended to help you choose the best from the rest by briefly going through factors which makes or breaks a high-quality action camera.
Grab a cup of coffee and read along for a rewarding action camera purchase experience!
Primary Uses of an Action Camera
Action cameras come with a lot of mounts which can be used to safely place these cameras on to a vehicle, helmet, surfing boards etc. for recording the ongoing action.
This can't be done with a DSLR camera since the weight and the size restrict it from being used in such situations.
The small form factor hasn't deterred these cameras from producing excellent quality visuals.
Action cameras available in the market can record videos up to 4K 60fps resolution.
Action cameras can be mounted on a tripod and used to vlog easily without any fatigue to your hands.
The rugged construction also allows you to vlog outdoors no matter the weather.
While expensive DSLRs and point and shoot cameras can't natively shoot underwater, action cameras are pretty much made for such scenarios.
Newer action cameras come with waterproof chassis without the need of having an external case.
Even with the case, these cameras are perfectly usable in the water without the fear of any damage to the hardware inside.
Not only do these action cameras can shoot videos but it can also do high quality still image capture.
The wide angle lens inside an action camera is suitable for shooting landscape photos covering a large field of view.
There are additional functions such as timelapse, burst mode photos etc available with these gadgets.
Things to consider while purchasing an action camera
There are certain factors which can determine the quality of images and videos from an action camera. Understanding these in detail will help you in choosing the best quality action camera well worth every penny you spend on it.
In this section, let's discuss these factors briefly.
Brand reliability plays a huge role in the quality of output from an action camera. Established companies like GoPro and Sony will definitely produce better quality images and videos when compared to the rest.
This is because these companies have invested a ton of money on R&D with such products and they strive and innovate constantly to be the best in the business.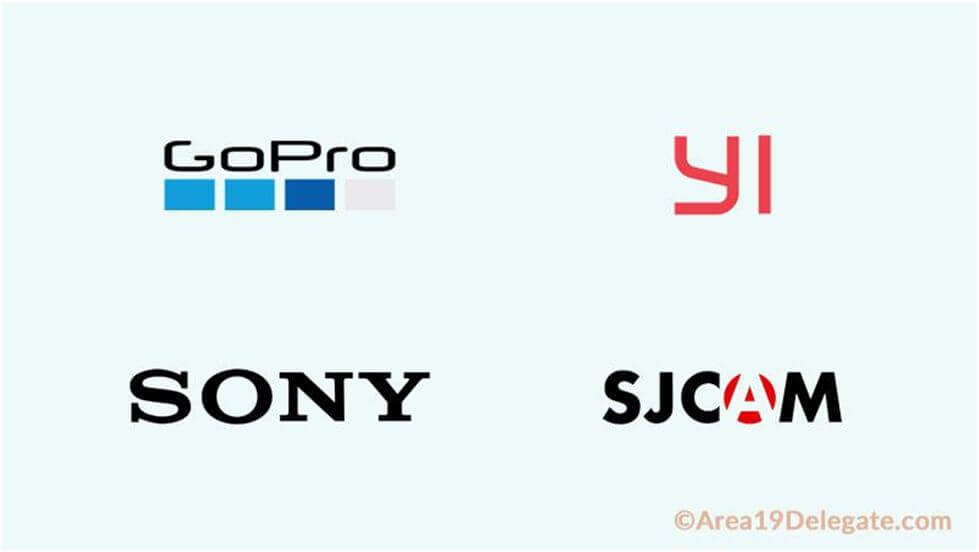 Cheaper action cameras from Chinese companies may appeal buyers with strict budget caps but takes a hit when it comes to the output quality.
However, budget action camera brands like SJCAM is known to provide decent quality footages along with consistent software updates to improve the user experience.
If you're not willing to trade quality over budget, it's wiser to invest your hard earned money on a branded action camera.
This is actually a no-brainer. We all prefer to have superior video and image quality from a camera.
But the fact to remember is how we can determine that a specific model of action camera will deliver output we really wish for.
Megapixel count, although not a final say in the visual output quality should be considered while purchasing an action camera.
Higher megapixel count returns pictures and videos of higher resolution.
This equates more details and more room for editing without considerable degradation to the picture.
Most of the action cameras in the market can record videos up to 4K resolution.
Editing 4K videos requires a loaded premium laptop or desktop and occupies a lot of storage space.
If you are OK with these two things, a 4K capable action camera does provide the best possible video quality.
Most people tend to shoot in full HD resolution (1920 x 1080) at 60fps. Ensure that the camera supports full HD 60fps if you want a fine balance of quality and file size.
If your primary use case is youtube videos, full HD at 60fps is enough. Slow motion videos at higher frame rates allow you to capture cinematic looking shots.
Even though every action camera will come with this feature, be sure to ascertain that the camera captures at least 720p videos at 240fps for usable slo-mo clips in your vlogs.
Newer devices such as the GoPro Hero 7 Black can record full HD slo-mo videos at 240fps.
Action cameras come with lenses with a wide field of vision (FoV). This will let the camera capture a wider landscape image, but make sure that the resulting fisheye crop doesn't look weird.
Low-quality action cameras often blur the images at the corners, which is one thing you should be concerned with.
RAW mode photo capture is one must have featured in an action camera. RAW mode photos preserve details in the picture rather than compressing in the case of jpg files. It makes easier for the photo to be edited without any quality reduction.
Similar to any cameras out there, the manual modes have to be mastered for capturing a great quality photo with your action camera.
Stabilization makes your videos and photos look more professional. This feature reduces the jitters in your videos and blurriness in the pics.
Without stabilization, an inexperienced user is sure to mess up with videos and photos most of the time.
There is Electronic Image Stabilization or EIS as well which is a software-based stabilization which stabilizes the image with the help of gyroscope sensor.
It's a relatively inexpensive technology and works best if you're a casual photography enthusiast.
However, brands like GoPro has improved this software stabilization with AI and the result is actually visible. The output visuals look as if you have used a dedicated gimbal to capture the shots.
As always, paying the premium pays you back. Sony employs the original hardware-based Optical Image Stabilization in its action cameras which works pretty well to achieve high-quality smooth footage.
Make sure the action camera you are going to purchase has at least either one of these technologies baked into it.
Wi-Fi is present as a standard connectivity option when it comes to action cameras. How well the wireless connections work across various models is a completely different story.
Bluetooth is an added advantage which will help you pair the action camera with accessories such as remote shutter and selfie sticks.
As a thumb rule, go for cameras with Bluetooth v4.0+ support.
HDMI out port is preferable for hooking up the camera directly on to a display to view images and videos on a large screen.
SD expansion slot is a standard feature found in all the action cameras.
Having a digital display in the back of the action camera will let you preview the shots from the camera itself.
This display can also help you control the settings by navigating easily through the UI.
Touchscreen displays are preferable as navigating through button presses is quite tedious.
Some action cameras such as GoPro and SJCAM comes with two displays in its action cameras.
Battery life on an electronic device, especially cameras is a highly subjective topic.
It depends upon the resolution of the video, the image you are capturing, the temperature and even the status of features such as stabilization and RAW image capture.
However, you can expect an action camera to last anywhere between 90 minutes to 240 minutes of video recording in a single charge.
Since most of the action cameras come with a removable battery, it's easy to invest in an additional battery to swap it when required.
Investing in a branded action camera will let you have a huge selection of third-party accessories which elevate the usability to a whole new level.
If you wish to purchase a cheap Chinese product, most probably you'll have to be satisfied with those mounts and accessories supplied in the box.
Conclusion
This concludes the basic checklist which you must have with you while setting out to purchase an action camera.
Don't be fooled just by the specs printed on the box, research online, watch YouTube reviews if any before zeroing in on a decision.
We hope this article did provide you with a start with the basics of action cameras. We sincerely wish you a fruitful purchase experience.
—————————————————————————–
Althaf Rahman is a Gadget Reviewer and Editor
at Bettershark.com. At Bettershark, he
and his team are working tirelessly to help Indian consumers buy better
products online.