According to a Global Industry Analysts report cited by Abhishek Agarwal on Entrepreneur, the global web-to-print market is set to reach the US $1.3 billion by 2022. Print-on-demand (POD), as an element of this growth spurt, is the result of massive innovation and the industry's response to the havoc wreaked on the print landscape by digital development.
It's no secret that the increasing digitisation of our lives has waged war on the print industry – a sector unable to compete with the convenience and accessibility provided by the development of electronic formats. Publishers have responded by remodeling old production methodology. Rather than printing to store to sell, the POD model allows publishers to only print enough for a customer's exact needs.
Printing is subsequent to ordering, seriously minimising the risk to the publisher. The benefits of the POD are not limited to the publishing industry and have hugely impacted what people are able to accomplish in various creative business endeavors. From t-shirt design to the creation of homemade chocolate labels, to band merchandise – it is no longer necessary to swallow upfront costs that may not be recouped.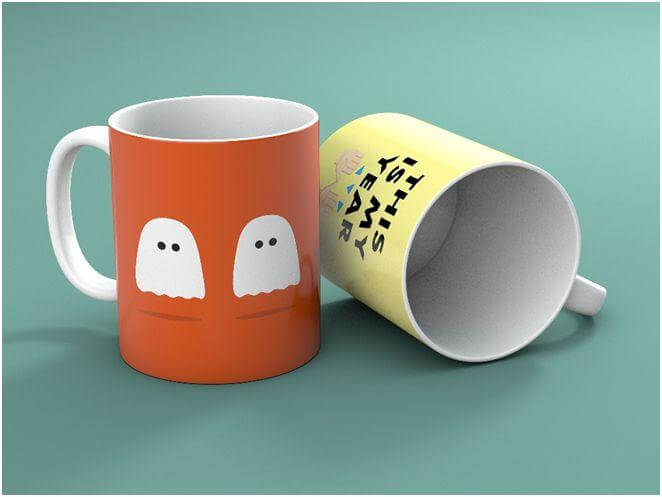 Mitigating risk for creatives and startups
Imagine this scenario. You've printed a thousand t-shirts that say Pugs Not Drugs. A suitably cute pug sits underneath the words, looking like an excellent alternative to narcotics. You think you have a winner. Now what?
The t-shirts are sitting in your overcrowded basement. You reach for your real pug as anxiety sets in – are the t-shirts going to sell? POD provides an effortless solution to this quandary. A product can be managed through design, printing, and shipping, with no risk of merchandise not being able to move off the shelves. As POD tools and plugins become more comprehensive, business owners can relax more whilst the sales roll in.
This is the reality of print-on-demand: Bob places an order from you for a Pugs Not Drugs t-shirt. You have coffee with your friend while that order goes to a print facility. The t-shirt is printed, packaged and sent to Bob, whilst you have dinner with your family. You make a profit, without ever having the physical product in your hands. POD makes sense, but how do you set it up?
Setup
As long as you have your idea in place for what you would like to sell, how you would like to sell it is getting easier and easier. Setting up a Print-On-Demand eCommerce store can be as simple as 1, 2, 3:
Create a website
Add an eCommerce function (or choose an eCommerce website in Step 1)
Add a Print-On-Demand function
Your first choice is whether you want to build a site and add an eCommerce function separately, or choose build an eCommerce website from the start, thereby merging steps 1 and 2. The former is most popularly accomplished through building a WordPress site and adding an eCommerce plugin such as Shopify or WooCommerce.
The latter is to use a comprehensive CMS platform that will allow you to both build your website and turn it into the online store of your dreams. Shopify also allows you to create a full eCommerce website from scratch, in addition to its function as a plugin for other websites.
While there are numerous players on the horizon, such as Bigcommerce, Magento, WooCommerce and Volusion, Shopify still surpasses its rivals with a substantive lead in popularity. It's not hard to see in this comparison graph on Google Trends provided by eCommerce Platforms, that Shopify beats its competition in terms of interest.
To assist you in making your decision of an eCommerce platform, consider the following three factors very carefully:
Plugins: What print-on-demand plugins are available for your platform of choice?
Customer service: This issue is twofold. One the one hand, are your customers able to access support when they are struggling to purchase an item? On the other, are you going to receive the support you need when setting up your shop?
Scalability: Is the platform you choose stable enough to allow you to scale your business to the level you would like?
Once you have chosen your platform, the next task is to decide how to incorporate POD into your business. The key features that you should look for in a platform are the following:
Ease of use, including easy setup and maintenance
Capacity to deal with multiple manufacturers in order to give your customers a range of choice
Transparency, allowing you to compare multiple manufacturers and their pros and cons. Through more thorough knowledge of your customer, you can gain an understanding of how to maximise quality and turnaround time to deliver the best products
Promote, Once you have your shop up-and-running, your next step is to get that megaphone out. The underlying rule for promoting a POD store is much like the promotion of any online business: content is king, and targeting is crucial.
Here are some basic focus points:
Content marketing – Talk about the topics that interest your audience. Interview influencers in your space, conduct keyword research to get a handle on search trends and publish content that is targeted to a certain audience and goal. Distribution of content is key, which is where organic and paid social come into play. Written and visual content needs to be in the mix.
Organic social media – Facebook and/or LinkedIn groups are particularly effective here. Look beyond the standard social media updates to build an online community with your target audience. Bring like-minded people together and add value through relationships.
Paid social media – The advertising options across all social media channels is fantastic, and you can get very granular with targeting. Ad designing is easy, and budgets are totally customisable.
Innovations in the print industry have made it simple for anyone to take advantage of on-demand services. The bottom line is that POD makes business sense. It allows creative work to be monetised with no hassle, helps create profit without the surplus of merchandise, reduces upfront costs, and allows entrepreneurs to take a backseat on manufacturing.
Summary
Print-on-demand has democratised product design, allowing creatives and startups to accomplish far more than possible ten years ago. What YouTube did to the popstar, POD is doing for entrepreneurs – giving an opportunity to those who may never have seen the spotlight.
Rather than waiting until you have the upfront capital to launch your product-focused startup, print-on-demand opens up the possibility to start making the profit overnight, with limited risk. As your business grows, production costs won't increase. You can continue to dream up as many high-quality products as you wish, without the hassle of keeping them in a warehouse.
Print-on-demand eCommerce brings stability, scalability, and success for the long-term.
Charlie Carpenter is the co-founder and CEO of Kite. He is a mobile advocate with over ten years of industry experience.
After working for large and small agencies for many years, he co-founded Kite; a software solution for print-on-demand, zero inventory merchandise, and personalised photo print goods. As well as an entrepreneur, Charlie is a seasoned product strategist with experience of various types of digital projects which include: Responsive and Adaptive Websites, Mobile & Tablet Apps, Hybrid Apps, Cross Platform App development.
You can connect with Charlie on LinkedIn, and follow him on Twitter.