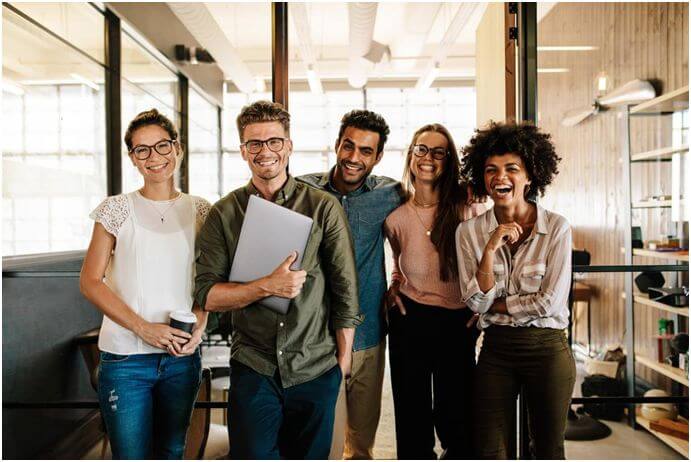 Although many millennials have the desire to move to cities like New York City, Boston and San Francisco, they don't always have the financial means to do so. With the cost of living in these cities outrageously high, budget-conscious professionals must give up the idea of building a life in their dream city for building a life in a more wallet-friendly one.
If this situation sounds familiar, rest assured that there are plenty of other up-and-coming cities that have a lot to offer young professionals at a much lower cost.
From burgeoning tech cities with bike-able streets to quirky downtowns with strong entrepreneurial vibes, the following cities are worth putting on your radar:
1. Grand Rapids, Michigan
If you can handle and don't mind the long, cold winters, Grand Rapids is a great city to plant your roots and start your career. Voted Beer City USA for its abundance of microbreweries, Grand Rapids is a haven for young professionals who fancy a good ale and also a slightly lower cost of living.
Grand Rapids also has a lot to offer in terms of entertainment. The city has a variety of summer and winter festivals, not to mention an exciting nightlife and growing arts scene. The plentiful parks, museums, and gardens make for something to do at all times of the day and week,
Best of all, you can take advantage of this thriving city without going broke. According to RentCafe, the average rent for an apartment in Grand Rapids is just around $1,000.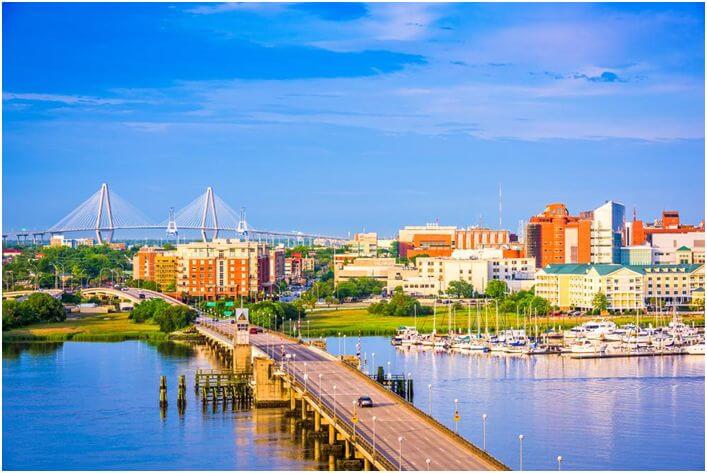 2. Charleston, South Carolina
Searching for a respite from winter? Consider moving to Charleston, S.C. The Holy City, so-called for its many church steeples, is famous for its subtropical weather, rich history, Southern charm and delicious cuisine.
Charleston is frequently voted the No. 1 city in the U.S. and has even been named the top city in the world by Travel + Leisure. With its serene coastal setting, friendly locals and creative culture, it's not difficult to see the appeal.
Although some neighborhoods are more expensive than others, you get a lot for the price. Charleston is nowhere near as expensive as other major cities, but it has the big-city amenities young professionals are looking for.
Charleston has been dubbed "Silicon Harbor" dueto the growing number of tech companies that have been establishing roots since the beginning of the 2000's. The city is attracting top professionals in technology and technology-related fields from New York and Boston, as well as San Francisco.
3. Charlotte, North Carolina
Looking to start your own business? Charlotte has had a widespread reputation for being a start-up friendly city.
The Queen City boasts low business costs, large venture capital firms and a variety of networking opportunities for entrepreneurs. Additionally, Charlotte has a strong and supportive community that favors small business owners.
Charlotte is also well known for its banking industry, which is one of the largest in the United States. It may not be Wall Street, but the Queen City is still a magnet for bankers.
Charlotte is attractive to many young professionals because of the booming night life and the abundance of things to do. From the city's bar and restaurant hub, Epicentre, to the large number of breweries popping up all over the city, Charlotte is the perfect home for twenty-somethings to not only establish their careers but also their social lives.
4. Colorado Springs, Colorado
Colorado Springs was recently named the fifth best city to find a job by WalletHub. The city tops several other lists as well, including No. 1 on Trulia's top housing market to watch in 2019 and No. 4 in Thumbtack's most business-friendly cities.
Home to a diverse mix of young professionals, military personnel and retirees, Colorado Springs has something for everyone. The city offers easy access to exceptional skiing and snowboarding opportunities, hiking and biking trails, and a fun and flourishing downtown area.
While it may not be Denver, Colorado Springs has a much better cost of living. If you enjoy the feel of a small town without all the prestige (and price tag), this charming city is for you.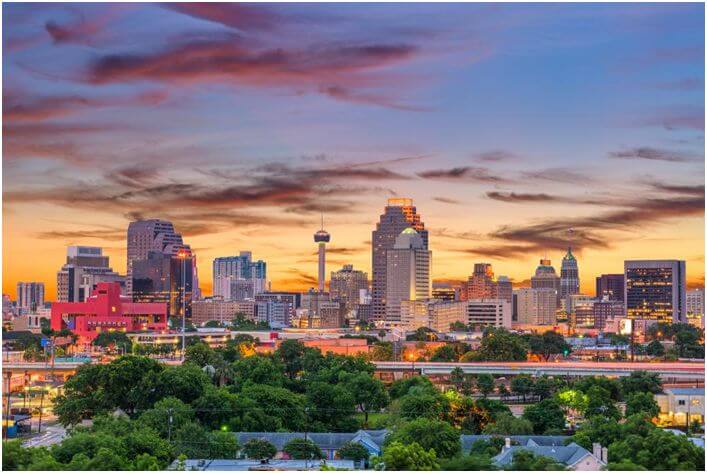 5. San Antonio, Texas
Home of the Alamo, San Antonio is bursting with culture and history. This Instagram-worthy city offers plenty of entertainment options, including art museums, sports events, theatre performances and a variety of fun festivals.
San Antonio regularly enjoys taking a step back in time to celebrate its Spanish heritage and deep roots in the Old West. From its Texas Folklife Festival to its famous Fiesta, you'll always have a reason to let loose in this spirited city.
San Antonio may also be good for your wallet. The city has a cost of living slightly lower than the national average, making it a great choice for budget-conscious professionals to plant their roots.
6. Chattanooga, Tennessee
Tucked along the banks of the Tennessee River, Chattanooga is renowned for its many outdoor activities. It also has a reputation for being an extremely bike-friendly city, which will help you save even more money by not relying on your car as much.
Fittingly named the Scenic City, Chattanooga is a mid-sized town that boasts a vibrant arts scene and thriving business climate. Another nickname it holds is Gig City for its burgeoning tech sector and the availability of the biggest citywide gigabit-speed internet.
7. Boise, Idaho
The capital city of Idaho, Boise has experienced rapid growth over the last decade. The city has recently ranked high on many top lists, including Livability's best downtowns.
Boise is affordable, minutes away from outdoor activities and has one of the lowest crime rates in the country. There are also a lot of cultural attractions, including museums, symphonies, the opera and a few museums.
8. St. Louis, Missouri
Delicious food, a rich culture and tons of green space are just a few of the appeals of living in St. Louis. This Midwest port town is also known as one of America's most affordable cities.
Recently, the Gateway City ranked No. 4 for starter-home affordability, making it the ideal place for young professionals to purchase their first home. It also has a charming farmers market, spirited sports culture and great nightlife.
In fact, it puts on the second biggest Mardi Gras celebration in the country. If you don't choose to live in this fine city, at least make a trip for Mardi Gras and get ready to catch some beads.
Wrapping Up
By choosing an up-and-coming city to plant your roots, you'll be able to enjoy a much more comfortable lifestyle than you would in a city such as Washington, D.C., New York, or Seattle.
While they may not have the same excitement attached to their name, you'll discover that many of these cities are hidden gems with thriving economies and fantastic nightlife. Book a trip to one of them and you may soon find that you don't want to leave.
Traci Magnus is a relator for Dunes Propertieslocated in Charleston,
SC. She has a degree in economics from The University or South Carolina. When
she's not selling houses, she is looking up the latest trends in residential
and commercial development.