Automating your sales process from the top of the funnel can turbocharge your entire pipeline. There's a number of existing resources out there to help assist you on sales automation, but they don't often talk about the tools that they utilize in depth- they just list them and move along without describing how to put the tools into action. That ends today- this is a comprehensive walkthrough of how you can put these tools into action in your business and enhance your sales stack from top of the funnel all the way through to sales.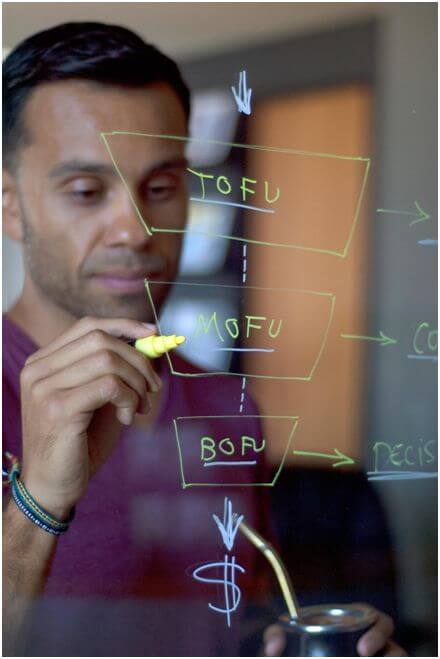 We will be focusing mostly on the early sales processes up until proposal generation to help you really drive and nurture leads through your pipeline. Automating as much as you can during this process can help you perform many sales tasks faster, easier, and more efficiently than you have in the past. It allows your business to grow. It used to be that a lot of solutions were focused on the tedious and redundant tasks in sales- things like prospecting all the way to contract signing that used to bog account executives down. With artificial intelligence becoming more sophisticated, and well, intelligent, along with data analytics and machine learning driving new solutions; sales automation tools have become more finessed and targeted.
Organizations that are trying to grow their business have come to rely on sales automation tools and they have become nearly as valuable as calendars and our phones. Without reducing existing redundancies, businesses would find it extremely difficult to keep their competition at bay.
No matter what the industry is, a sales team will eventually become bogged down in bureaucracy and bloat. This can be especially problematic if everyone on the team reverts to performing inefficient task work manually. In order to thrive in the "new economy," you must first focus on utilizing sales-enabling technologies that optimize your existing arsenal and sales team. Let's go over some of these technologies a bit more in-depth:
Finding Targeted Leads
It's important when you are trying to find the right customers, to look based on a few defining factors right off the bat. Companies that can afford your product or services, companies that are using similar products/services, or companies that are 'lookalikes' to your current client base are all great starting points to build your lead list.
These are considered your 'low hanging fruit'. After you take a deep dive, you can decide who the point person you'd like to start the conversation with. Using customer intelligence tools at this point can prove to be invaluable. These tools will all help you find leads based on your initial 'low hanging fruit' searches:
Lead List Building
List building was once a difficult and time-consuming process. Solutions exist for this now and things like data.com make it easy to search for relevant leads by filtering through a host of factors: company size, funding, technologies used, industry and more. Outbound sales have never been easier!
I've never been a fan of buying leads. They're generally cold leads and require a lot of relationship-building and nurturing to make it worth it. By the time you've converted a few, you've eliminated any savings you may have incurred in terms of man hours. It's not a good way to spend money when you're a startup and you'll find that the bounce rate is ridiculously high.
I mentioned data.com up above, but there are quite a few options to help you build your list of new leads efficiently without having to buy lists:
Prospecting Workflow Automation
Perhaps the easiest 'tell' of a productive sales team is a pipeline that is full and openly flowing. This sounds easy, but the truth is that having a healthy pipeline is often a struggle for many organizations. Not all prospects are worth the effort to nurture, for example. Bringing every qualified lead from one phase of your sales cycle to the next does not always go as planned.
Sales is a fickle creature. To streamline your sales process, you must adopt tools and technologies that align with your business model, goals, and sales approach. Here are a few that I have found particularly useful:
Outbound Email Management
This is for every company who isn't lucky enough to expect to draw hundreds of inbound leads on a consistent basis- it's time for you fine folks to go on the attack. Outbound sales is an art, one of which the artist is only as good as their tools. Here are some of the Allstars in this space:
Proposal Generation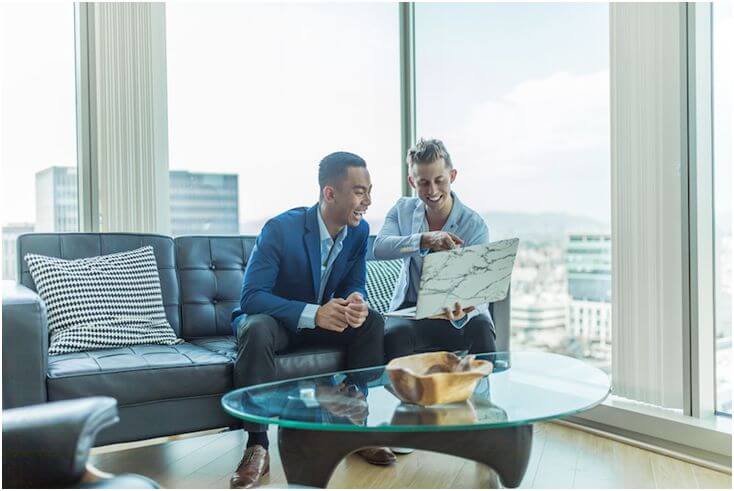 Your team spends countless hours drafting and creating proposals- emailing the different departments for assets, curating images, outlining the scope of work, designating timelines, estimates, and refining recommendations.
Then, after that's done, you send it to the prospect and move onto the next person on your list. This is time-consuming, inefficient, and ultimately difficult.
What if I told you there's a better way?
When you don't know whether the client looked at the proposal you emailed until after the fifth follow-up email, there's a problem. Most companies solve this by rushing through the proposal process, which is problematic in its own way. Organizations need a more efficient way to create, store and manage the proposal creation process to gain better insight into their sales pipeline and performance. Automate this as much as possible by utilizing some of our personal favorites:
As market challenges continue to increase the difficulty of the job of your sales team, it's imperative that you arm your salespeople with the tools they need so they're not out in the field empty-handed. Organizations serious about their sales performance will want to get the best automation tools on their side.
With a wide range of options, some organizations can find themselves caught in a bit of decision-paralysis, but I've done due-diligence and trimmed the choices down to help make it more efficient for you to choose and get moving. Now it's time to hit the ground running!