75% of the B2B marketers are using LinkedIn to make their buying decisions. -IDC survey.
Marketers and sales professionals who use social selling are 52% more likely to exceed the quota of making sales.
However, it is still the case that many businesses are just getting started with LinkedIn. Most of them have heard about social selling but they may not be entirely sure what it means.
Is it the same as social media advertising or marketing? (NO.)

Social selling is a process of laser-targeting the ideal prospects and engaging with them to build trust and relationships with them.
Many B2B marketers have admitted that nothing has been more effective to generate leads on LinkedIn (for B2B business).
Before we get into the nitty-gritty details of the social selling steps for LinkedIn lead generation, it's important to understand what social selling actually is.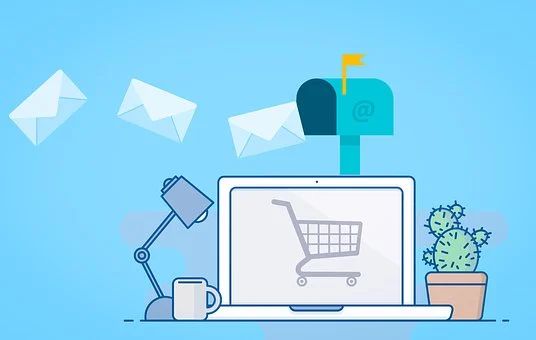 What is social selling?
In a nutshell,
Social Selling = Relationship Building

Relationship building is the fundamental of social selling and the lifeblood of all the B2B businesses. It is an art of using social media platforms to find, connect, engage and nurture your ideal prospects.
Gone are the days when people used to use cold calling to make sales. Nowadays, prospects reject cold calls and cold emails right away.
According to surveys, prospects don't like to get sales calls and emails from unknown agents. Cold calling has failed to get leads for the businesses.
Social selling has become the widely used practice of developing meaningful relationships with potential clients, it refers to using social media platforms and certain tools and techniques to connect and engage with leads in such a way that they eventually turn into sales.
The purpose is to get closer to your prospects and learn about their pain points to address their pressing needs and give them a solution rather than becoming another annoying agent.
If you're a B2B marketer, salesperson, entrepreneur, or any other business owner, social selling on LinkedIn is a guaranteed way to get more leads for your business. We have outlined some proven and successful practices to help you get the hang of social selling on LinkedIn.
Why B2B Marketers and Salesperson Should Take LinkedIn Seriously
There are a number of social media platforms. Then why LinkedIn?
For starters, it's a platform where more than 722 million professional users are present. The platform was originally designed for networking, helping professionals to connect and engage with each other to be more productive and create more opportunities.
Here are a few stats:
61 million "senior-level influencers" on LinkedIn.
There are 55 million companies on LinkedIn
80% of B2B content marketers use LinkedIn to increase their reach
There was a 55% increase in conversations among connections on LinkedIn in 2020
LinkedIn reach grew by 25 million people in Q4 2020
4 out of 5 people on this platform "drive business decisions"
More than 50% of U.S. marketers will use LinkedIn in 2021
With millions of companies, CEOs, decision-makers, and other professionals already on the board, having a presence on this platform is a no-brainer. It's a prime source where you can flex your industry influence.
Thus, there are thousands of opportunities available for businesses if they use this platform correctly instead of pitching people to death with their sales messages. Many marketers and salespeople are already leveraging the power of this platform by using the right techniques and LinkedIn automation tools.
Why Businesses Need to Adopt Social Selling to Generate Leads
There are thousands of reasons why you should embrace social selling to grow more opportunities for your business:
1. 48% of sales professionals and 51% of decision-makers acknowledge that trust is the key factor in closing deals.
2. Professional sellers create 45% more opportunities than their lower-SSI peers. They are 51% more likely to reach their quotas quickly.
Now that you know what social selling is and why businesses should care about it, here are the 5 best practices for effective and result-orienting social selling practices on LinkedIn.

1. Personal Branding & Engaging
Your first impression is everything, especially on LinkedIn.
You only have got one chance to make an impression so make sure it's a good one. Whether you're connecting with people manually or using LinkedIn automation tools, make sure your profile/account conveys professionalism.
70% of the prospects don't like to connect with a professional that has incomplete LinkedIn profiles.
Social selling on LinkedIn starts with having a profile that speaks to your target audience – not making everything about you, your achievements, and your projects.
To make a customer-oriented profile, keep the following points in your mind:
Who is your target audience?
Add information for the niche-specific prospects
What challenges do they face and what solution you can offer?
Show up on LinkedIn as much as you can. Engage more. Be yourself. Build relationships. You can also use the best LinkedIn automation tools that can help you engage more on a bigger level and make your outreach look more natural & human – less spammy.
Moreover, add relevant keywords to your profile to make sure it shows up when customers or prospects are looking for people in a similar niche.
Provide Valuable and Personalized Content
If you want to do social selling right on LinkedIn, start with providing valuable insights to the right people at the right time.
A common mistake that most B2B marketers make these days is that they send too 'pitchy' messages to the prospects on different social networks. Social selling doesn't mean extolling the value of the products or services but the purpose is to share valuable information that can establish your reputation as an expert.
Post relevant content that your prospects really want to read. If you see a relevant post from others, don't hesitate to share it. When sharing relevant content, write a short comment about how you people can use the knowledge to get an advantage.
'80% of the prospects feel more positive about a company/product/brand after reading personalized and informative content.'
'70% of the prospects get more inspired to try a product after reading content about it.'
Once you are successful in grabbing the attention of your audience, you can introduce your product or service in your posts or regular publications.
When using social selling, your goals should be to win the trust and then introduce your product that will eventually bring you more leads and sales; don't try to make a sale in your first attempt.
When providing valuable content to your audience, please remember that different members of your target market want to read different content.
You'll provide valuable content that discusses the top of the mental problems and based on where they are on your lead generation journey.
Expand your network and explore opportunities
Building a meaningful and relevant network is what LinkedIn was designed for. It is useless to add random people to your network.
The goal is to find the right and niche-specific prospects that can become your potential clients in the future. If you find it difficult searching the ideal prospects, you can use the top LinkedIn automation tools to find and connect with the relevant prospects.
Many people do it manually but that takes a lot of time and energy. However, with LinkedIn automation, you can not only save your time but also speed up your social selling efforts to generate leads easier and faster.
You can easily find the ideal prospects on LinkedIn using advanced filters of the automation tools. These tools give you the ability to find exactly what you have been looking for.
When you have connected with the prospects, initiate natural conversations. For example, if a prospect has switched a job, send them a congratulations note. Send them personalized messages that they would like to read and respond to.
If you see a contact who is interested in a particular product/service that you are offering, jump in and try to nurture them how your product can solve their problems.
Focus to identify leads
If you're wondering how to collect data about what your customers want, all you need to do is to pay attention. Your prospects and customers are already sharing valuable information about what they want.
An even easier and quicker way to collect important insights about your customers is by using the best LinkedIn automation tools. With these tools, you can collect useful data about your customers' interests, their needs, and then you can provide them a relevant solution.
Moreover, check if you and your prospects have any mutual connection before you reach out to them. If there are any mutual connections, cash the opportunity and ask them to introduce you. This is because people tend to trust you more when a mutual connection introduces you.
Visit their profile, learn about their interests and then craft messages based on the information they have shared on their profile/account/page.
Engage in conversations
Don't limit your engaging practices to profile visiting, commenting only but try to engage in dialogues with them.
To do so, write them messages and tell them that you want to learn more about them, their needs, etc. Don't just send one message and call it a day. Send relevant and valuable messages to keep the momentum going.
Remember: It's not about you, it's about them.
Don't annoy your prospects by popping up in their inbox with sales messages that they might want to flag your account as spam. Sending such messages is the fastest and easiest way to kill a potential client. Be relevant and send valuable messages.
Social selling: the term might suggest that it's about selling, however, it's about lead generation. Build rapport with your ideal prospects to get to a point where you have earned the right to have a meaningful conversation with your client.
Once you have built trust and rapport, you can start the conversation offline to learn about the challenges your prospects are facing.
Marketers are in so much hurry to make sales that they are ignoring social selling. The cold calling practices are taking them nowhere.
Reasons Why Your Competitors are Engaging with Social Selling
Stats have proved businesses that are using social selling strategically are light years ahead of their competitors. If you are still not leveraging the potential of social selling, you are leaving hundreds of great opportunities at the table.
Here are a few reasons why you should embrace social selling right now.
Let's you build real networks
It's a fact: Cold calling, like the name suggests, has become cold.
90% of the prospects have admitted that they don't like to get random calls from the agents and discard them right away.
Businesses, these days are using social selling because it saves them time and helps to build them a more meaningful, real, and relevant network full of opportunities in a very short time.
Your potential clients are already using social buying
Just flip the coin of social selling on the other side and you will understand what social buying is. Just like businesses are using social selling to find their future set of ideal leads, customers are using social buying to find the most trustworthy and reliable vendors who understand their needs and provide them value.
You Competitors are using it to create more opportunities
Imagine your competitors are already making more sales and think that social selling is critical for their business while you are sitting there wondering if you should embrace social selling or not.
With each passing moment, you're dropping opportunities while your competitors are catching them.
Up to you
If you want to build a healthy sales pipeline, it's time you realize the importance of social selling. Times have changed and so is customer behavior. Today, sales are all about making relationships and building trust and credibility and provide the right solution to the right person at the right time.
In this article, I have laid down some important practices that you can use to convert prospects into sales.
Understand the process, take the first steps and soon you will be generating a stream of useful leads.
Got more tips or tricks for social selling? Please let us know in the comments below.