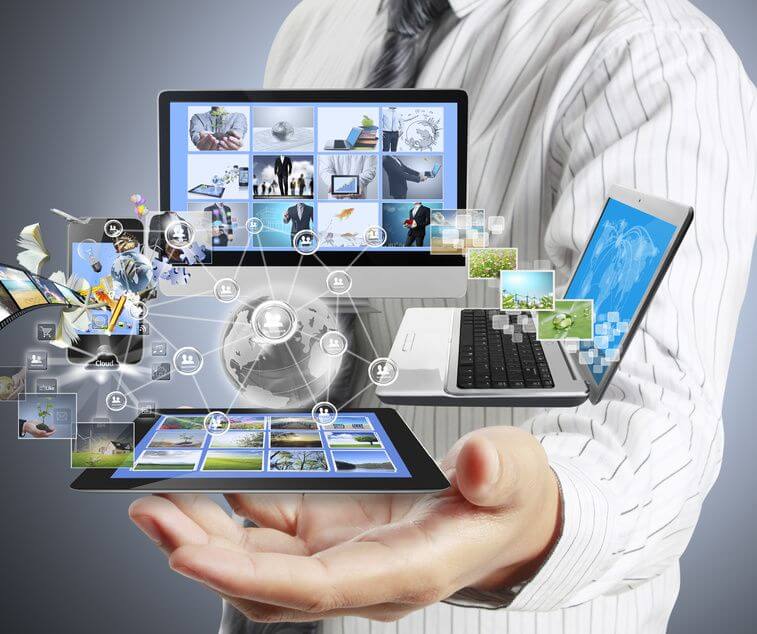 Whether you are familiar with it or not, white label sales and marketing has been the underlying driving force behind many global brands. White label marketing companies get to control the brand and perspective of their clients, creating new ideas while embodying their tones, values and goals. They're more like a silent partner, helping to pull the strings behind the scenes.
This anonymous work can be extremely beneficial for many businesses, especially those with a large workload who can't prioritise such tasks. With this in mind, here's a look at the evolution of white label sales and marketing:
What is White Label Marketing?
White Label Marketing, put simply, describes a situation whereby marketing services are delegated to external partners, but still under your own brand name. This is often used to take pressure away from the in-house team, so they can focus on more challenging aspects of the work that could generate more revenue.
Marketing Before the Online World
White label marketing methods have been around for a while, but with the digital media age – techniques have somewhat adapted. Previously, there was a range of agencies providing expert insight into one particular field. Whether it was brand identity, TV campaign ideas or brand development, most agencies had their unique selling point.
Nowadays, some more niche agencies have found it difficult to market themselves as specialised in one particular field – as many competing company's offer a plethora of services. There are a large majority of agencies offering a complete package for clients, assuring them they will be able to fulfil multiple projects at once. In some ways this can be advantageous for companies to have all services from one agency; but many question whether the quality of work is as good as the olden days.
Giving Control to the People Who Do it Best
Some businesses may prefer to keep all marketing in-house, particularly if the brand has just started out or is still being developed. On the other hand, a large proportion of businesses are more than happy to hand over control to the people who do it best. These white label marketing agencies will get to know your brand, working closely with you to ensure they perfect your brand personality. They are responsible for how your brand comes across to the world, so it's important they get it right.
Methods Growing in Sophistication
Thanks to developments in technology and society, marketing methods have changed significantly in order to best reach the target audience. Most people now consume content online, so it's only natural that marketing methods have moved across to the internet, away from newspapers and television. Below are some of the most offered services by white label marketing companies:
SEO Services
SEO (search engine optimisation) has quickly become one of the most effective ways of attracting new visitors to the site, and therefore the brand. When a client requests SEO services, they have the goal in mind to reach the first page of Google and take that number one spot. There are a number of ways that a digital marketing agency may do this, and this could depend on the type of client. For example, an organic baby food company may have a wealth of competitors who are aiming to rank for that keyword. In this instance, the agency might have to target niche keywords that will still encourage visits to the site. They use various methods such as link building or content optimisation, this largely depends on what the agency considers to be the prime technique.
Digital Branding
It may be that the agency has a team solely dedicated to the design and creative aspect of marketing. They could be asked to re-design a logo or some up with a brand new landing page that suits the clients' requirements. A brand's online identity is crucial, so the agency will likely need to go back to the drawing board a few times until they create something perfect.
Web and App Development
Many clients look for white label marketing agencies to help with website and app development. This is largely due to the fact that these tasks are mostly project based, and once they're up and running there's no need for an in-house team. There are few agencies who actually deal with the technical side of things, as it's more of a specialist subject. Those that do may even need to bring in help of their own, consulting a web developer to ensure everything is running smoothly.
Content Creation
A brand's online content is crucial to their overall performance, including how highly users rate their online experience. Therefore, it's important to create engaging, helpful content that will keep the customers interest. This content needs to be rich in keywords and optimised for the best performance possible. Clients could be asking for their weekly blog to be written by the agencies team of writers, or even a whole site content rejuvenation.
Chatbots
Customers want a quick and easy way of contacting a company without having to pick up the phone. So, in some cases they enlist the help of a white label chatbot or virtual assistant. Chatbots can not only help to answer queries from customers, but eventually can lead to an increase in sales. Before the digital age the equivalent to chatbots may have been a call centre, showing just how much technology has influenced customer engagement.
The Future of White Label Sales and Marketing
Whenever a client partners with a white label sales and marketing team, they almost always see a benefit to their business. Agencies stand to offer value to their clients when they work together with a common goal. It's no longer necessary to have an in-house team, which can be extremely cost effective over time. White label sales and marketing is undoubtedly here to stay, in fact, they could be in more demand than ever with the growing number of business minded entrepreneurs looking to start a new venture.
Paul Matthews is a Manchester based business
and tech writer who writes in order to better inform business owners on how to
run a successful business. He's currently consulting an open
bridging loans company. You can usually find him at the local library or
browsing Forbes' latest pieces.