2020 has been a challenging year for most of us. And with everything that's happening around the world, technological advancements are the one constant we can all rely on. However, even the tech world was taken by a storm this year. Just think about the TikTok ban or the battle royale between Apple and Epic Games.
The list goes on, and the tech gods are playing dice.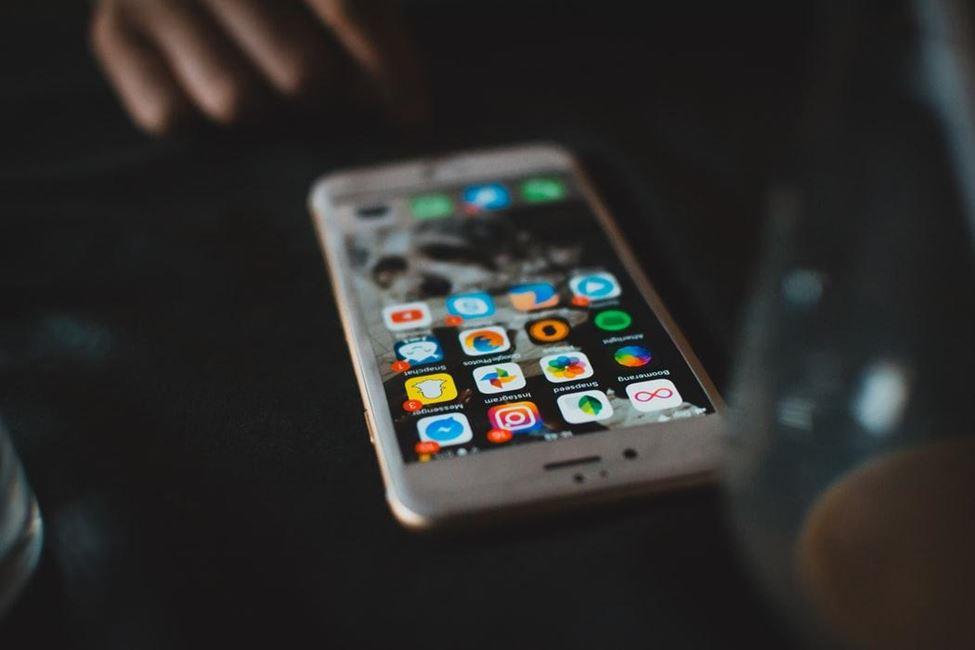 And yet this usually results in great products with unique new features. That's what all of the apps on our 2020 list have in common. They will make your life easier, save you time, and help you with daily tasks.
Moreover, we found some hidden gems that we're sure you're going to love.
Let's dive into the top 15 apps in 2020:
1) Seven
Price: Free (Upgrade: $9.99 per month)
Whether you want to burn those extra calories, get into your high school jeans, or just get some physical activity during the day, Seven might be the app for you. The workout concept is easy, and more importantly, you'll be done in 7 minutes. Sounds doable, right?
You get 7 challenges, and you exercise 7 minutes a day for the next 7 months. Right about now, it becomes obvious why the app is called Seven. And all of the exercises are custom-tailored for you.
Tracking your progress is another cool feature. Apart from the app's built-in workouts, you can also log all your other activities, which are counted towards your seven-month challenge. Plus, you can follow a friend's customized training, see exercises with 3D touch, and workout in landscape mode.
Seven has a free version, but you can choose to upgrade it on a personal workout level for $9.99 per month. With over 30 million users, Seven is quickly becoming one of the most popular fitness apps in the world.
2) Down Dog
Price: Free (Pro Membership: $3.99 – $59.99)
On the more Zen side of exercising, Down Dog is a yoga app that provides users with the ultimate custom-tailored experience. In this app, you get to choose everything from time, level, focus, voice, and music for your zen workout.
You will receive unique, personalized yoga exercises explicitly designed for you and according to your goals. The Down Dog library stores over 60,000 different yoga configurations, which means you can create the ultimate yoga practice for your experience level.
Down Dog offers exercises from the Vinyasa, Hatha, Gentle, Restorative, Yin, Ashtanga, Chair, and Sun Salutation practice. Choose the type of yoga that suits you best, set the time, and grab the mat!
3) Slice
Price: Free
First things first – you can't do anything on an empty stomach. And if you love delicious food from your local restaurant, then the Slice app might be a match!
With over 12.000 local pizzerias on the app and 4.9 million users, Slice is the best app for the foodies in the U.S. Everything about Slice is centered on pizza.
The best part is they take care of restaurant partners and customers. You'll get a sweet deal for a discount or a free delivery, and the restaurant will pay a small fee instead of a fortune.
All in all, it's the best app for pizza lovers that support local businesses!
4) Flipboard
Price: Free
We must stay informed, especially this year, with everything that's been going on. And Flipboard can help you with that. As one of the most intuitive news apps, Flipboard will give you tons of stories, right there in your pocket.
The cool thing about Flipboard is that you can personalize it for the news you care about and avoid content clutter. Waking up to a curated content feed is an act of self-care in 2020.
5) Pocket Casts
Price: Free
Speaking of pockets, Pocket casts is another way to get informed. If you're not in a reading mood, this great podcast app will do the job for you.
As a user, you'll get curated podcast recommendations, but the platform is suitable for creators as well. The motto of Pocket Casts is to introduce you to content you'll fall in love with, and help you manage it all easily.
Podcasts come in an easy-to-digest format, and almost all publications and celebrities today seem to have jumped on the bandwagon. Hence, you can find most of them on Pocket Casts.
6) Crackle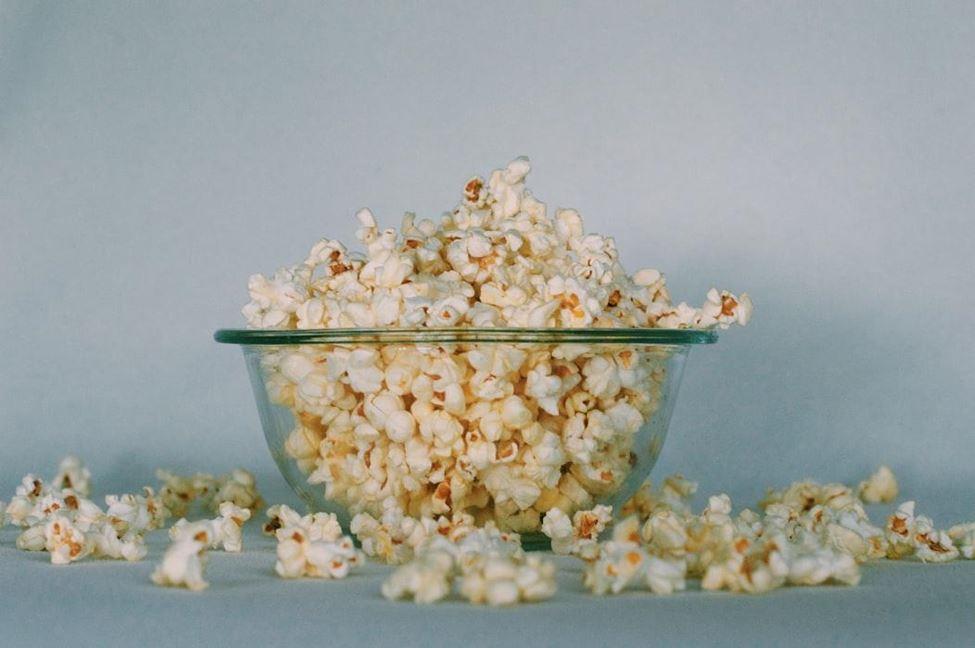 Price: Free
Lockdown or isolation doesn't have to mean boring times. You can make up for any unwatched series or movies on your wish list. Start with this app, which, by many, is the best free streaming app.
Crackle offers 3 languages for their audience, English, Portuguese, and Spanish. The best part is it's all on-demand without a subscription.
You can find the latest blockbuster and an iconic 90's movie, all in one app.
7) Hobi
Price: Free (Premium: $8.37/year or $20.20/lifetime)
While we're on the subject, you should check out another great app called Hobi that allows you to track all your favorite TV series and movies.
We all know that keeping up with so many great TV shows is hard. You have different streaming services, schedules and if we're honest, sometimes you're in the mood for courtroom drama, and sometimes you just want to want to laugh. Tracking them with an app just makes everything simple, and in the Hobi case, slick and elegant.
The app's interface looks terrific, and the discover function is excellent for finding new and exciting series. And adding new shows to your tracking list can be done with a simple tap.
You'll always be up to date with Hobi on your phone.
8) OkCupid
Price: Free
Thinking of social media, but maybe with a slightly more romantic view? Especially if you feel lonely in these days of isolation, you can try one of the best dating apps. As long as you keep the romance at a long distance and respect the recommendations for social distancing, you're good to go.
9) Snapseed
Price: Free
Social media users (read: everyone) know it is essential to have great pics on your profile. So the best photo editor app is a must. Even if you want to use it only for filters, or some pro-editing features, Snapseed is a powerful app to have.
Here's the very extensive list of all the features you'll be getting with Snapseed:
RAW Develop
Tune image
Details
Crop
Rotate
Perspective
White Balance
Brush
Selective
Healing
Vignette
Text
Curves
Expand
Lens Blur
Glamour Glow
Tonal Contrast
HDR Scape
Drama
Grunge
Grainy Film
Vintage
Retrolux
Noir
Black & White
Frames
Double Exposure
Face Enhance
Face Pose
It's the perfect app for you to look like a pro on Instagram. Even sunsets need some help to look magical and spectacular.
10) Todoist
Price: Free (Premium: 3$/month)
Having plenty of time on your hands can quickly transform into an organizational marathon. Plan, order and organize your tasks and projects. It doesn't have to be just business related –you can channel your inner Monica in every aspect of your life.
And yes, the Todoist app can help you with that – alright, you might not become as efficient as Monica, but you'll be on the right path. The app allows you to add new tasks with a single tap and make the most of your favorite projects, labels, and filters.
You'll become the organizational wizard in your group!
11) Zoom
Price: Free
While we're still at productivity, one of the best video call apps is Zoom, the platform that kept business meetings alive in these times. The truth of the matter is, Zoom became huge in 2020. We're using it for business meetings, private chats, virtual coffee dates, and happy hour.
Zoom became a lifeline for most of us during the Covid-19 quarantine, and as much as we can contribute our comfort to apps, this one might take the trophy home for 2020.
With Zoom, you can do a real-time whiteboard collaboration, start an instant meeting, and easily send messages, files, images, links, and gifs.
Connect with your friends and colleagues from home, and stay safe!
12) Epic!
Price: $7.99 per month
We sure struggle to keep kids busy these days. Smart apps such as Epic! can help you entertain your children and make them learn something new at the same time. This reading app for kids has an unlimited library of quality books for kids under 12. It has a 30 days free trial and a subscription of $7.99 per month afterward.
The Epic award-winning library includes a wide variety of educational videos as well. The kids even get personalized recommendations based on their reading levels and interests.
On that note, if you're working as an elementary school teacher and librarian, anywhere in the world, the Epic app is free for you!
13) Spotify
Price: Free (Premium: $9.99/month)
Your favorite music can act as a refreshing soundtrack of your life. Relax with your preferred genres and artists and discover new songs, all in one app. And Spotify offers a free version with ads and limited song skips. However, if you want to stream music uninterrupted, and you want the chance to download music, the premium subscription might be more suited for you.
The Spotify premium plans feature:
Individual – $9.99 / month for one account
Duo – $12.99 / month for two accounts
Family – $14.99 / month for up to six accounts
Student – $4.99 / month for one account
14) Joom
Price: Free
Staying at home doesn't mean shopping is canceled. You can search and order everything from clothes, accessories, gadgets… you name it. And sometimes, a little self-care inspired shopping can do wonders for our mood.
With over 250 million customers worldwide, Joom is one of the most popular shopping apps after Amazon and AliExpress. Inside the app, you'll find products from the EU, UK, Asia, and almost all of them come at very competitive prices.
You can browse, buy, and track your orders, all inside Joom. And just like Amazon, it offers a huge array of products in almost every category:
Clothes
Shoes
Cosmetics
Health Products
Household Goods
Games
Gadgets
Appliances
Tools
Spare Parts
The best part, worldwide delivery is always free! And most of the stores on Joom always have some kind of promotion or coupon you can use to save money.
15) Calm
Price: Free (Subscription: $69.99/year)
If we've learned something from this situation, is that stress can seriously affect our lives, and thus it has a negative impact on our sleep as well.
Get those precious z's back on track with this excellent sleep app. It is full of bedtime stories for adults and children – some of the features come in for free, but you can unlock many useful options like meditations with a yearly subscription.
Every Calm feature results from rigorous scientific research done by a group of distinguished academic researchers and clinicians review the effects of the app. Even though on first look, Calm appears just like an app that's supposed to help you sleep better, it's, in fact, a lifestyle app.
The end goal for users is better mental and physical health outcomes.
On a Final Note
So, we've managed to fulfill our most useful apps on the 2020 list. They can make our days better, but the best thing we can do right now is to protect ourselves and our loved ones. Stay home and stay safe!
And if you want to recommend some apps, let us know in the comments below!
Violeta Bojkovska is a passionate content writer and avid content consumer. She's a short story author, guest post blogger, and a firm believer in the startup "zebra culture." She loves to write about food, travel, technology, and startups.