As the adage goes, 'there is nothing permanent except change.' Change is always present, and in the digital arena, it comes at the speed of light. Blink and you´ve missed it.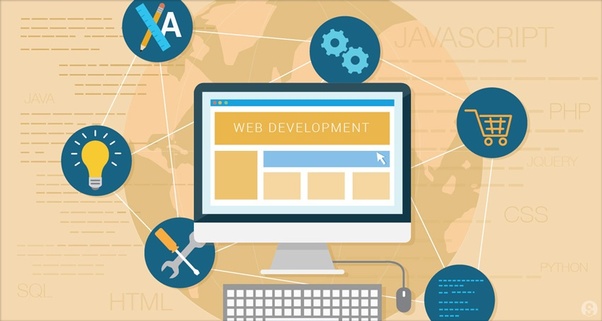 Why Do We Need To Stay Up to Date on all the Newest Trends?
Wanting to know (and knowing) what is going on in the digital realm is a fundamental part of being a web developer.
The nature of technology and abundance of data today has made it impossible to keep up with every bit of information and technologies produced by the second.
It only takes half a second to provide half a billion results to the search query 'how much data is on the internet.' That speaks volumes of the volume (pun intended) of information that is stored in cyberspace alone.
Your desire for new knowledge may cause a dilemma, however. While there certainly is valuable info and trends to look out for, there is also a plethora of misleading sites that are mere marketing ploys. How do we differentiate between the two?
Staying Up to Speed with the Latest Developer Trends
There is no reason to panic. DevriX CEO Mario Peshev has come to your aid by showing us how to keep up with the latest news coming from the digital universe. Below are 10 tips that helped a budding web encoder become the head honcho of his company.
1. Stand on the shoulders of giants
You don't have to reinvent the wheel, but you can learn from those who invented it.
One of the most effective ways to find and interact with experts is through community memberships, as it gives you an opportunity to show them your love for making positive contributions to the World Wide Web.
In addition to usual tricks that you can learn from these experts, community events such as forums and programs can give you a backstage pass to what's going on as well as the up and coming in the digital world.
One of the biggest and most popular communities is Stack Overflow, a platform that enables interaction among over 50 million programmers who want to 'learn, share their knowledge, and build their careers'. The question-answer nature of this page is conducive to finding the answers to any query that boggles your mind.
Another community that you might want to consider if you're interested in Google products and tech is the Google Developers Group. This platform offers a wide variety of services, amongst them mentoring and walkthroughs, which will enhance your individual skills while expanding your digital circle with some of the brightest and experienced minds around.
2. It's trendy to try out new trends
 If you are wondering whether a new trend might work or not, you will never know if you don't try.
Trial and error is a fundamental element in developing the foundation of your tech business model, shared CEO and Co-Founder of eZ Systems, Aleksander Farstad. His article also underscores the need to "adapt if you want to survive."
Indeed, success will come in the shape of one who is able to apply innovations in a way that satisfies the ever-changing desires and demands of the market. As André Pena, software developer at Zalando writes, "the best way to learn new technologies is by doing."
Here are some the hottest trends of 2018 to help jumpstart the 'try guy' in you.
3. Blogs that can be a breath of fresh air
If you're not following them already, here are some of the best blogs you can keep tabs on:  Hacker News, Slashdot, DZone, and Diginomica. Product Hunt is also an insightful blog that contains the latest on the newest and hottest mobile apps, sites, and tech gadgets.
Reading industry blogs is effective in enhancing your individual skills and growing as a web developer.
Just ask Akash Kandal, who used blogs to keep himself updated with all the latest front-end coding tricks and methods. Here are his top recommended blogs.
Alex Ewerlöf did the same and even upped things a notch by subscribing to mailing lists of sites he followed.
4. Podcasts: the sweet sound of knowledge
We have yet to devise a way to read and walk/drive at the same time. Luckily for us, we can listen and do pretty much anything.
Thus, podcasts are effective alternatives for learning when you're away from your screen, especially if you spend a lot of time commuting, working out, or driving. Here some highly recommended podcasts you can check out.
You can start with the following web and software development podcasts:
Hahna Kane Latonick, Senior Cyber Engineer at a defense and aerospace systems company goes by this tip as she lists her top podcasts for developers here. Bradley Nice, Content Manager at ClickHelp.co, also shares his top 11 here.
5. Makes friends offline, go to a tech conference
Web programmers are usually homebodies, but if there's a reason for them to go out, it's tech/digital related conferences.
Why do your peers attend? For one, it's an opportunity to learn from the greatest minds in the game. Secondly, it's also a way that you can meet some of the industry giants and other web developers that will exponentially expand your network. There are many events going on yearly that can really impact your career.
If you're interested in user-centric design, there are over 90 upcoming events that you can choose from depending on topic, schedule, and fee. In to apps? Listed here are the leading mobile-industry events for 2018.
This November, the Open Mobile Summit, touted as "the biggest event in America for digital, product, UX design, and engagement executives" will convene in San Francisco. With over 500 digital leaders and peers attending, you definitely can't miss this one.
6. Go old school for new knowledge
It's never a bad idea to just grab a book and read, even if you think the information may be outdated. Wisdom ages well and books give an alternative, more thorough view of subjects hardly ever found online. You'll be surprised at the knowledge that can be found in the pages of publications focused on the digital world. Read one and learn new skills that can contribute to your personal growth.
If you're just beginning your foray into programming, 97 Things Every Programmer Should Know is just the paperback for you, as it is filled with concepts and practices that will guide you towards success. Old-timers also can enjoy this book and refresh some basic concepts they might've forgotten.
For mobile app lovers and developers, the Mobile Developer's Guide to The Galaxy will guide you through the basics and intricacies of developing a mobile app. It's easy, DIY style makes it easy to follow.
You can find hundreds of books online that could help you in different ways, depending upon need or interest. With e-commerce development identified as a hot trend for 2018, here are some of the top guides we recommend. Keep in mind also these tips and how-to guides you'll be well on your way to gaining valuable skills to penetrate that market.
7. Go back to school… Online
We all know someone who's still paying back student loans (probably us), so maybe the thought of more studying isn't as appealing. Well, not so fast, as there is still a way—one that is cheap and sometimes at no cost. Plenty of free online course are available for you to continue to expand your skills.
Coursera is a favorite amongst the online community for its wide variety of courses, ranging from post grad to starter modules. They have partnerships with top universities from around the world that ensure quality.
If you don't have any lingering loans or still want to continue to invest in more complete programs there are various quality courses that can be found online and offline.
8. Social media as your connection to the world (wide web)
While you may like spending most of your time looking at memes on social media, you can also maintain communication with colleagues and keep an eye out for tech leaders, platforms, and trends. It's highly likely that your community, the blogs you follow, and the magazines you read are already there.
You can populate your social media feed with valuable information that well-respected tech personalities provide through news and updates.
Luke Tillman, technical evangelist for Apache Cassandra at DataStax says in this article, "A lot of our peers are out there talking about cool things that they're doing, pieces of technology they're using." In addition, you get to connect with co-developers on a regular basis which can lead to constructive sharing of knowledge and growth.
Want to get started? Check out these top app innovators that you can find on Twitter, LinkedIn, and Instagram. For Facebook, you can also find some interesting groups to follow here.
9. Take notes from those who influence
Being a fan is cute and all, but following your favorite web developers on LinkedIn, Twitter, Quora, and other social media sites should be more than just admiration.
Take the time to read content they post, take notes, and try to apply what they're doing. You can also write them—most enjoy interaction and would gladly exchange ideas. Seeing how their hard work and innovative ideas came together to give them success will likely serve as motivation for you to continue improving.
10. Sometimes knowledge is closer than you think
We may think that all the wisdom and knowledge is held by the 'Steve Jobses' and 'Bill Gateses' of the world, when there is much we can learn from the people we interact with every day.
Your colleagues can share resources that you may not find (as quick and effective) elsewhere, which can then enhance your abilities. They can also provide instant and proactive help to your work that would otherwise take longer elsewhere.
Keep Calm and Read
It is alright if you feel overwhelmed; take your time to review this to-do list and see where you can easily get started. Enhance your social media reach, connect more with your peers and, gobble up as much information as possible and you will be on the right path toward staying up to speed.
The tech world is ripe with opportunities for you to find new ideas and concepts that you can use to learn and continue growing to become the best web developer you can be.
Naida Alabata is a content marketing specialist at Avaris.io and Grit.ph, and an entrepreneur. She writes mostly about business development, e-commerce, web design development, and content/digital marketing. Follow her on twitter @alabatanaida