The questions pertinent to the scope and efficacy of digital marketing channels have been answered long ago with numerous examples of successful promotional campaigns run on these media. The growing significance of social media outlets and search engine advertising tools cannot be discredited today, but there are discussions that need to be undertaken as to which channels are more appropriate for the content intended to be advertised. In 2018, we witnessed the ethical lapses of Facebook and we also experienced the debacle of Better Help. On one side of the spectrum, we might have found things a bit concerning, but the continuous development of AI and increased awareness of consumers have convinced us of a promising future of digital marketing in the future.
The following trends and techniques of digital marketing are likely to bolster your business and consolidate its position in the fickle market conditions:
1. Expansion of digital marketing infrastructure
While digital channels and their ability to reach consumers continue to grow at exponential rates, 2019 will witness the implementation of digital marketing strategies by schools, colleges, healthcare organizations, and several other facets of business world.
The organizations that never had a marketing plan in place will transform their business models through digital media tools to attract more potential customers and disseminate useful knowledge. According toWakefield Research, nearly 77% of college students wanted their personal information to be used by the institution for making the college life experience better. Schools, colleges, and universities will have to hire the services of specialized higher education marketing firms for creating school site designs and devising marketing plans that resonate with their targeted audiences.
2. Back to square one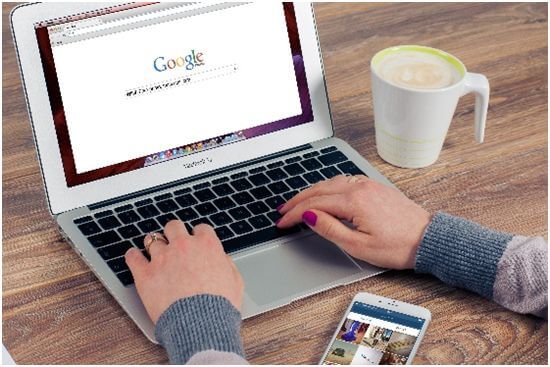 This does not mean that we are entering the age of pre-internet era, but we will definitely shift gears this year and focus on the development of optimized websites. Most organizations have started to depend solely on social networking sites and search engines like Facebook and Google, both had to present themselves in front of Congress hearings past year. It is expected that government regulations might aim to curb the power of both these dominating internet companies in their respective fields which will have an impact on the users who rely on these platforms.
Companies must have official websites that are independent in terms of structural changes and have control over content distributed. The significance of an updated website cannot be ignored, with the perfect balance between eye-appealing visuals and informative content, the website can prove to be an essential element of digital strategy. To depict the gravity of situation, approximately80% of college-bound studentsstated that the college websites influence their educational decisions more than any other resource.
3. Data Collection & Data Analytics
The fear of losing private information over the internet is invincible, but the same procured data enables websites to provide users with a memorable surfing experience. The paradox is startling, but with the enforcement of data protection laws and security protocols, the ease with which users share their information will increase.
Data collection and analytics is important because the dichotomy between the customer and the consumer cannot be left at the peril of a uniform marketing plan. To elucidate further, let's assume a teenager who aspires to be a footballer, and the ongoing algorithms run by a school's system track this kid through his preferred searches. The school site design starts to advertise itself as an institution with a top-notch football team to the kid. Wouldn't the kid be attracted to the institution? It must be kept in mind that the teenager is the consumer, but the customer will be parents.
The entire cycle of acquiring the purchase becomes crystal clear. It is ethical to promote the value proposition or offering as per consumer needs if the company is not being dishonest to its users. Popular sites like Netflix, YouTube and Amazon also use the same targeting algorithms to expand their sales base.
4. Surge of content marketing
In 1996, Bill Gates stated, "Content is King", and he was right about it. The contemporary definitions of the term 'content' might have changed over the course of time, but the fundamental belief about its importance remains unchanged. The yardstick is to produce content that is relevant to the audience targeted.
Today, content does not inculcate just the copywriter's literature, but the resources collected from customers, freelance writers, and business specialists.
Many institutions encourage its internal stakeholders to write content for the official websites which act as testimonies and referrals for others. Educational institutions have mastered this art by encouraging students to produce artistic drawings, literature and other forms to be posted upon the college website. This instills a sense of belonging amongst students and the motivation to feature upon the official website encourages everyone to produce content. Business organizations also promote their employer brand by posting testimonies of its employees about the work-life balance, working environment, and career progression opportunities.
5. Say 'No' to Shifting Paradigms
The problems that arise when targeting a new consumer are evident today, they range from customer's fickle brand loyalties to reducing attention spans. Transforming a potential buyer into a loyal customer is a tedious and cumbersome process, but most business organizations commit the heinous crime of shifting the concentration paradigms totally from existing consumer to the potential customers.
Remarketing tools will be employed by organizations in 2019 which would aim at consolidating the existing consumer base before entering into new markets. Email marketing, coupons, and discount vouchers are all strategies to compel an existing customer to purchase more.
We have seen in the e-commerce industry that consumers are often given referral codes to avail discounts. These referrals serve the purpose of maximizing the CPA (Cost-per-acquisition) for the businesses. In recent times, businesses have been giving enormous discounts if consumers purchase commodities from official sites rather than third-party applications. Industries differ in nature, but the underlying problems remain the same. In some developing countries, it was even reported that college websites started to waiver admission fees for its students due to the dearth of quality education at lower levels and rising number of colleges.
6. Demand for Digital Marketing Agencies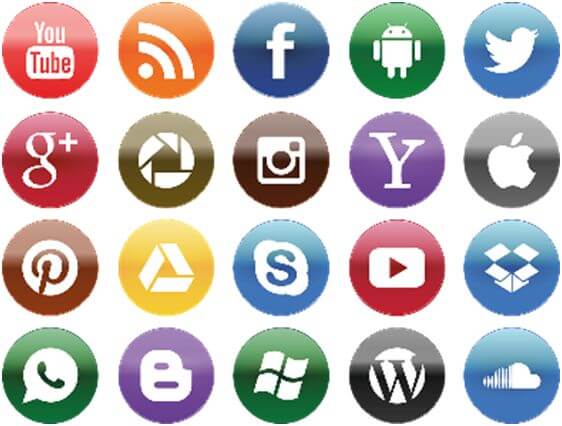 Business organizations have understood the fact that their conventional technical support departments are incapable devising and implementing digital marketing strategies. The complexities concerned with digital platforms can only be understood and evaluated by specialists who continually unlearn and relearn things about the intangible realms.
The concept of IMC or Integrated Marketing Communication has been pitched by several digital marketing agencies to its clients which focus on 360-degree market phenomenon. The proponents of IMC believe that using a single channel cannot be effective because consumers are widespread and cluttered channels further make things difficult.
Healthcare industry particularly concerning insurance companies is using IMC by focusing on PR activities as well as social media channels. Similarly, educational institutions are bringing digital agencies on board to determine school website solutions which often encompass several communication tools like Emails, WhatsApp, Facebook Groups, Skype services, and several other channels.
Loretta Filler is hardcore digital marketer having more than
5 years' experience. She has been associated with top-tier digital agency and
working for K 12 architecture firm
as well. She has vast exposure in Search Engine Optimization, Social Media
& Branding. She is very passionate about her career and likes to read books
and blogs.