Education has evolved a lot in the last couple of decades and one of the major advancements in the industry is a virtual classroom. A virtual classroom is an online learning system where teachers and learners communicate with each other just like a traditional classroom but remotely. A virtual classroom has changed the way we consume information and is a popular way of adapting to flexible learning styles. In this digital world, online learning gives us the freedom to choose and adapt our learning styles to complement our busy schedule.
Major advantages of virtual classrooms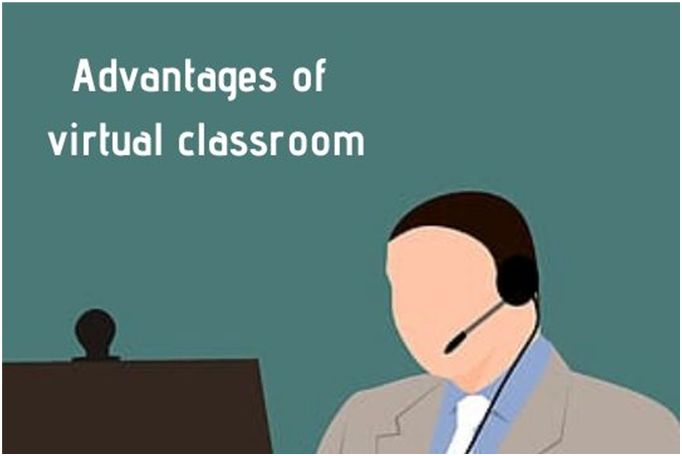 Easily accessible
Virtual classrooms can be easily accessed by anyone who has a computer, smartphone, and a stable internet connection. It doesn't matter where the student is based in terms of location. Every student will be able to log in to the classroom when they choose to. If you miss a class in a traditional classroom, you have very little opportunity to engage in the learning experience that took place in the class. However, in a virtual classroom, you can record the sessions so that learners can replay it whenever they want.
Better convenience
A virtual learning platform removes the limitation of time and location, a common challenge in a traditional classroom. Learners have the freedom to access the content and interact with peers at any time and location convenient to them. A virtual classroom helps learners to comprehend subjects on their own terms on different devices. They have the freedom to learn and complete your coursework 24/7 based on the convenience of their busy schedule. Once you log in to your education portal, you are at the school. It is easy to access assignments, watch presentations, join discussions, communicate with your teachers and fellow mates, get assistance from support services and access your test grades.
Efficient time management and flexibility
A virtual classroom offers a welcome environment for busy learners who need to balance work and family with the new demand for learning something new. Right away, you will save hours every week not having to attend classes on campus. If you are a working adult, you will need a classroom that will help you handle your time efficiently and an online platform achieves it. The virtual classroom allows you to enjoy learning in the comfort of your living room which will have many hours so that you can efficiently manage your time.
As your schedule is not like that of a traditional classroom, you will have spare time to do the things you are passionate about. You just need to have a laptop and an internet connection to access the essential tools to earn your degree.
Cost benefits
Earning a degree is expensive, but virtual learning offers a lot of ways for students to save money while completing their education. Eliminating travel-related expenses and the need to pay donations not only saves money but saves your valuable time as well.
Additionally, every year, students need to shell out a lot of money on course materials and books. Whereas, virtual classrooms often take advantage of online resources that translates to less money spent on books.
Expanded global view
Online classrooms connect learners from across the globe which facilitates bringing different perspectives from a diverse culture in one single platform. Insights from other attitudes, culture, and problem-solving strategies will give you global exposure which otherwise you won't get.
Immediate feedback on test grades
When you are enrolled in an online tutoring software, you need not have to wait for feedback on test grades. You get immediate feedback on your performance when you take tests online. You can quickly see where you performed well and where you need to improve. When you submit your projects, your teachers will access your assignment and offer written or video feedback.
Fosters student collaboration
Virtual classrooms facilitate student collaboration as it is the platform where discussions, presentations, and brainstorming happens. You can submit lessons, add posts, participate in discussions in a virtual classroom. As the classwork is asynchronous, you don't need to cut off the discussion when the bell rings.
Being part of an online classroom also facilitates community building which enables students to join a community of people with similar interests. This collaborative environment will teach students to be part of a team, work on projects together and cooperate with fellow classmates they are meeting for the first time.
Sharpen digital skills
A virtual classroom will facilitate knowledge sharing and help to increase your skills and knowledge in your area of study. You will also hone your digital skills on the most sophisticated virtual learning platform. As you learn and study online, you will become highly productive using interactive online tools like drop boxes for homework, online tests, teleconferencing solutions, email communications with classmates and faculty etc.
Sharing of learning resources
The sharing of resources in the online classroom allows faculty to share educational content in various formats with learners in real-time when delivering courses. The resource sharing in the online learning platform supports different formats like MS Word, PDF files, flash videos, MS Excel, PowerPoint presentations, etc. When teaching, the faculty can share a particular application or their desktop screen itself to students.
Features of virtual classrooms are extremely beneficial to share different course materials like explanatory videos, topic notes, graphs, subject diagrams, infographics, etc. With informative and supporting educational course materials, virtual learning becomes an interesting and interactive learning experience.
Increased engagement and participation
Unlike traditional classrooms, virtual classrooms bring in more opportunities for participation and engagement. In an online classroom, there are plenty of ways to interact through social learning and features like a chat room. The interactive features of the online learning platform help students to connect and engage with each other. Features like comment and rating systems also allow administrators to analyze the quality of their content and adopt strategies to ensure the most effective online learning experience.
Presenting learning materials in a way that allows learners to have adequate control over how and when they can access them. The resources and tools that are offered within a virtual classroom are proven to be highly effective.
More effective learning experience
Online classrooms deliver a more effective learning experience due to their ability to have short and interactive modules that can be replicated if needed. These short lessons are also referred to as micro learning that helps learners to find what they need quickly. Students can also talk with and learn from professionals no matter the geographical restrictions that exist.
Course variety
Virtual learning allows you to earn essentially the same type of different degrees earned from a traditional learning environment. This includes professional certifications of both bachelor's and master's degrees. Students who find difficulty in gaining access to traditional learning and focus issues can benefit from virtual learning. Learners who aren't as assertive as others will get more benefit from online learning as well.
Offer interactive lessons
Unlike traditional classrooms where teachers follow a traditional teaching program, online classrooms offer interactive lessons including videos, animations, virtual classroom activities, etc. Interactive lessons go beyond simply presenting learning materials to students to access and master it. Interactive lessons and video materials can increase engagement and participation.
Opportunities for career advancement
Just like the classes taken in the traditional learning setup, virtual learning also offers students several opportunities to excel in their careers as well. Online students will have more chances to connect with their classmates from different countries and have more individual contact with other students and teachers. Learners also receive one-one time with their faculty which is great both networking and learning. As you are the master of your education schedule, students will be better prepared to continue their education when developing their careers.
Conclusion
The key to modern learning is to use a virtual learning platform to make learning as personal and interactive as possible and connect teachers and students. A virtual classroom is nothing but an e-learning concept with the sole objective of enabling perceiving online education over the internet.Virtual learning allows you to enjoy a more flexible schedule and allows you to easily develop your career alongside pursuing your education. Staying self-motivated and on track can be challenging in its own way, but by understanding more about the benefits and challenges of online learning, you can decide whether it suits your educational and career goals.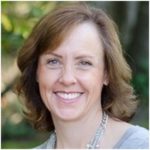 I'm working as leading experts on building and implementing the learning strategies. I have led learning & performance improvement projects form last few years.
Currently marketing consultant at https://www.pinlearn.com/