Artificial Intelligence (AI), drones, 3D-printing, self-driving cars, cloud computing and what not …. businesses across the world are embracing state-of-the-art and novel technologies to stay ahead of the game in today's cutthroat market. Nevertheless, of all the industries, manufacturing sector is one such industry vertical that has been continually experiencing a sea change in terms of embracing advanced tech trends.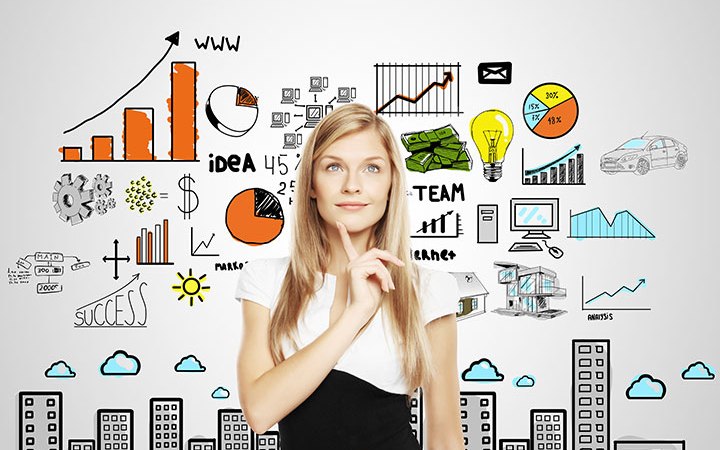 On the other hand, Internet of Things or IoT is one such fascinating tech trend that is taking the business landscape by a storm these days and manufacturing sector is no exception here. As a matter of fact, IoT is already assisting a huge number of businesses particularly the manufacturing companies to optimize and spruce up their critical operations.
Also referred to as the Industrial Internet of Things or IIoT in the manufacturing world, IIoT is helping businesses tame their equipment/machines, infrastructure and factories. On the other hand, smart and connected equipment have transformed the way a manufacturing business executes its daily processes today.
Further, as digitization is driving the manufacturing landscape through a sea of change, IoT brings in some excellent potential for businesses operating in the manufacturing domain to help them drive agility and efficiency. Here are few convincing reasons to why manufacturing businesses should pay heed to IoT:
Improved customer support
Now for an equipment manufacturer, after sales or customer support is something that means profit and revenue, but traditional delivery practice often makes the process inefficient and sluggish. For example, a technician have to hop between the installation site and manufacturing unit to diagnose and then resolve the problem.
IoT can be of great help in such a scenario, as it helps with seamless transfer of data between the connected products. Also, having a robust ERP software here could make the entire after sales process streamlined and efficient. So, the technician can now detect the problems in an equipment from a remote location and can then walk-in at the installation site armed with the required tools and parts to repair the respective equipment thus, saving a huge amount of time and efforts. IoT together with ERP systems can speed up the delivery time for a manufacturing business.
Monitor equipment performance remotely
IoT allows manufacturing organizations to manage and monitor issues for connected equipment and machinery from a remote location. Yes, connected equipment and machinery can be easily checked and monitored from a remote location to detect potential issues.
Remote monitoring may include anything right from tracking an equipment's performance to checking the performance history of a particular machinery in the manufacturing unit. This is a boon for technicians, since they can now run all the preliminary diagnosis/tests and can come up with the required corrective measures.
Break free from maintenance woes
IoT can help execute proactive analysis of key manufacturing operations and equipment to come up with predictive analytics or predictive intelligence. For instance, an equipment that monitors temperature can be automated to set off a warning alarm when it exceeds the maximum limit. Now, in a conventional manufacturing setting, operator was the first person or entity that would respond to such a warning alarm.Contrary to the conventional practice, predictive analytics and intelligent insights would make it a lot easy and quick to predict such an event.
This is definitely a blessing in disguise for manufacturing units particularly the ones involved in the processing and manufacturing of perishable or food items wherein the equipment would monitor the temperature the first and analyze the same before coming up with temperature patterns and/or scenarios.
On-demand access to key business data
Many manufacturing leaders might rebuke the fact that the Internet of Things is a new concept, since machines and equipment had sensors back then too. A good example is of the laser jet printer that notifies its users when it is time to refill its cartridges. Nevertheless, today we have technology and tools that can integrate data from multiple platforms and/or operations like engineering, delivery, after sales, etc. to offer actionable insights/data for improved efficiency and accuracy.
Now imagine an advanced andmodern-day printing machine that can print all your stuff scheduled for the day in an efficient manner the moment you enter the floor and also sends you an email encasing a report detailing the same automatically. Isn't that a great thing!
This brings to light: ERP solution. Yes, ERP software is helping a number of manufacturing businesses merge and integrate data from different operations and platforms on a unified platform.IoT plays a pivotal role here, since it would help in clubbing this diverse data and analyze the same to come up with predictive analytics.
This is one of the prominent reasons ERP software has turned out to be a hot favorite for the manufacturing sector. It is because of the fact that ERP solution holds the key to bringing all the data together that eventually helps to unlock the true prowess of IoT.
Takeaway
It can be concluded that harnessing the real prowess of IoT calls for integrating and contextualizing all the key data into workflow process, which calls for having an ERP software in place. This is quite achievable, because the modern-day ERP solutions are not only user-friendly, but are also robust and modular enough to connect data, processes and people in an intelligent way thus, assisting manufacturing companies reap the most out of the Internet of Things.
This is one of the key reasons an increasing number of ERP vendors are innovating these solutions by equipping them with novel automating functionalities and features to help a business tame its critical processes like supply chain, inventory, production, etc.
This breakthrough nexus of IoT and ERP software would definitely drive the manufacturing sector to new heights by providing them with real-time, intuitive and actionable data at the blink of an eye.
As the world is becoming more connected with each passing day, it will be of paramount importance for businesses to find and utilize the most advanced enterprise technology tools to stay ahead of the curve. And, with ERP and IoT bonding together, looks like the future is already here.
Anwar Shaikh writes about AI, cloud computing, business intelligence and enterprise technology solutions such CRM, ERP and payroll systems. A self-made writer, Anwar writes for Sage Software Solutions Pvt. Ltd., a leading provider of cost-effective and user-friendly enterprise management solutions to small and mid-sized businesses in India.