Field service workflow automation can help to improve operational efficiency, save resources, and lead to better productivity. Field service management software applications are easy-to-use and allow managers to coordinate all business operations and customer interactions effectively from a single dashboard. For the field personnel, the software can be a simple solution to reduce the hassles of managing paperwork and reporting.
Many of the field service management platforms come with advanced features that cover all the core functions involved in field operations. This may include from attendance monitoring, time tracking, field data collection, payroll management, and employee safety supervision to compliance check for regulatory requirements, integration with back-office systems, customized business rules, and more.
Handling all these functions manually can be a very time-consuming and strenuous task, and requires skilled personnel too. By automating the field service functions with various field service management software options, enterprises can speed up the process, reduce the chances of human errors, and use their existing workforce for other key business processes.
Key Features of Workflow Automation in Field Service
Although different businesses follow different ways to manage field operations, automating field service workflow can benefit them equally in certain areas. Besides, field service management software applications can be customized to fit the individual needs of a business as well, which makes the automation process further simpler. In any case, the key features of workflow automation in field service include:
Easy job scheduling
Automated work order processing
Efficient time monitoring
Better attendance management
Simplified field data collection be it custom forms, signature, or photos
Geofencing and location tracking
Ensuring safety compliance
Implementing business-specific logic and rules
CRM integration
Data management for various back-office systems
As these features cover every aspect of field service workflow, the routine tasks can be easily automated to make the operations much more efficient. Once automated, the back-office system will assign jobs to field personnel as per the scheduling, planning, and work order system without needing any human intervention. Moreover, as soon as the jobs are assigned, the field service management software will start monitoring time and attendance records. This way, any delays or exceptions can be reported to the back-office promptly for the required action.
On the field service personnel's end, they can collect data and update it on the companion mobile app to make the information available to other teams instantaneously. As all the data is transferred in real-time to the CRM, accounting software, or payroll system as applicable, it makes the entire process seamless and less taxing for the back-office staff. Below are some of the areas where automation can be of great benefit in the field service workflow.
Work Order Data Entry
Automating the data entry tasks for work order forms that use the same information can save a significant amount of time for the field technician. At the same time, auto-populating the data will improve accuracy and reduce the chances of manual entry errors. Some software can also create the team automatically and assign the work order to them with the related information pre-filled in the forms.
Updating Information in Back-Office Systems
Field service personnel are required to update information across many back-office systems for every work order completed. Automated work order creation and information updating can make it a lot faster and efficient. This can be very helpful when using CRM software for support ticketing. The CRM solution can automatically update the details through API integration and add the data as required to the ticket.
Technician Certification Renewals
Most field service businesses stress on the need for ensuring proper certifications and managing them. Field service management solutions can help to create certification expiration alerts so that the supervisor and/or field personnel can stay on track when their certification is up for renewal. The automated alerts can be sent via email, text message, or any other desired method.
Field Personnel Status Updates
Many things can cause delays in field service jobs, such as pending works, traffic, or wrong directions. However, it is important to notify the customer of the delays to ensure a better customer experience. This can be very simple by using geofencing tools, as well as location and time-based rules. The field service management software will detect any delays in the time of the work order and notify the supervisor and the customer of the same as per the automated action.
Monitoring Asset Conditions
Keeping track of the field service asset conditions can be very easy for IoT-enabled assets. Real-time alerts can be created to monitor their status remotely, which can help to detect any errors and avoid major damages from happening. This can be beneficial for regular environmental inspections, performing safety checks, or ensuring compliance regulations. Automated alerts for different assets can be set up for different technicians as well.
These are just a few instances where automation can benefit field service workflow for different organizations. Talk to our experts to learn more about how field service management solutions can help to make routine tasks simple and empower field personnel to ensure superior productivity.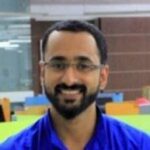 Tony believes in building technology around processes, rather than building processes around technology. He specializes in service software development that helps service business evolve with the changing market environments. He works with clients on a daily basis to understand and analyze their operational structure, discover key improvement areas and come up with technology solutions that cater to effective field service management.