Marketing is no longer the products you sell, but the experiences you share. The landscape is changing at a fast pace. Who do you want to be— a caveman stuck in time or a progressive marketer changing with time?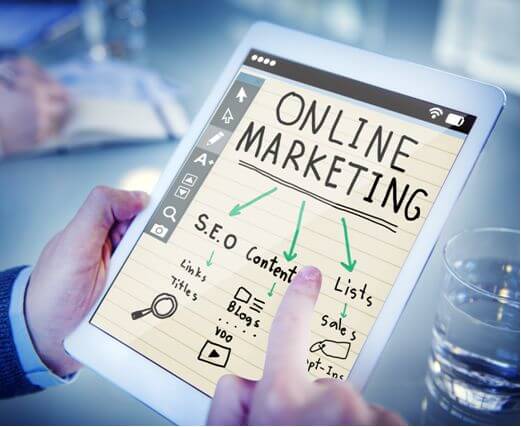 People are getting savvier day by day. And, if you happen to be targeting them with the same prehistoric marketing tricks, think again! Even Adobe carried out a survey in 2013 with the name Digital Distress study and found out that 76% people felt that marketing had undergone a change and it's becoming more focused.
Innovation is what people love these days. Your marketing campaign shouldn't scream "buy" but "innovation." If it's innovative, people are going to like it and then buy it; but how? How to inject a portion of innovation into your marketing efforts? That's what we are here for!

Here are ten best online marketing ideas for 2019 to get started.

1. Implement AI (Artificial Intelligence)
As per Gartner report, 25% of customer service will be powered by chatbot technology by 2020. In 2017, the ratio was less than 2%. Well, you may ask what is artificial intelligence and why would you need that, right?
Here it is— assume it like a group of computers analyzing and processing things rapidly. The technology goes through a big heap of data. Based on the analysis and findings, it creates a better understanding of user behaviors and patterns. The data that AI utilizes can come from many channels like blog posts, social networking sites, and so on.

You can implement artificial intelligence for so many tasks like searching the database for insights to the related team. Facebook messenger bots are one of the best examples. You can automate your messenger for optimized customer service.

Businesses keen to implement AI in 2019 are said to accelerate their growth. They will also gain an edge over their competitors. Don't you want to have accurate insights into customer data? Wouldn't you want to create products or services based on your customers' interest? Where do you find yourself for not implementing artificial intelligence in your marketing campaign yet? Lagging behind your competitors, right? Forget about the past when analyzing data would take months. It's time to adapt to AI.
2. Adapt to programmatic advertising
This simply means using artificial intelligence to automate your ad buying. Why? Because it helps you target more specifically. Its type includes real-time auction or bidding. Such automations are not only efficient but fast. That means higher conversion rates at a lower cost.

Believe it or not, but programmatic advertising is transforming digital advertising. According to a study conducted by eMarketer, about 90% of digital display advertisements in the United States will be programmatic by 2020.
Capitalize on this trend to fuel your marketing efforts in 2019.
3. Optimize your site for voice search
"Alexa play the nursery rhymes" or "Alexa read today's headlines" in day-to-day life it's a ubiquitous phrase. Today's tech-savvy customers know it very well to capitalize on technology. You might have had heard the viral post of a talking parrot ordering items on Amazon with Alexa device. How cool is that! Sure, it is. Also, we often take out our phone and instruct the Google assistant to do certain things. Each of them reflects the power of voice instruction. It's time for your voice, not your fingers to do the work for you.

Customers are swearing by these trends. You better optimize your website accordingly. And, to do this, you need to find out what your customers are looking for.
Remember that unlike general search queries, audio queries are longer. For example, someone looking for an insurance company would ask— "Alexa, what insurance companies are available in my area?"

Make a list of possible questions related to your business and integrate them throughout your site. Create a dedicated FAQ page and list all the questions you found out.
4. Personalize your campaigns
Personalization is what you need to shine above your competitors in 2019. Personalize your content, emails, products and everything in between. Creating custom content isn't challenging these days. The availability of data such as consumer behavior, purchase history, link clicks and custom content has made it smooth. Amazon and Netflix are known to take advantages of personalization. Once you are logged in your Netflix account, you will see TV shows and movies all personalized according to your choice. This is where Netflix does better than others.
The theory is simple. Personalization minimizes search time and maximizes the enjoyment.
5. Integrate video marketing Incorporating videos into your online marketing strategy is very important. 80% of users recall a video advertisement that they have watched online in the past. And 40% of them take action after viewing a video ad.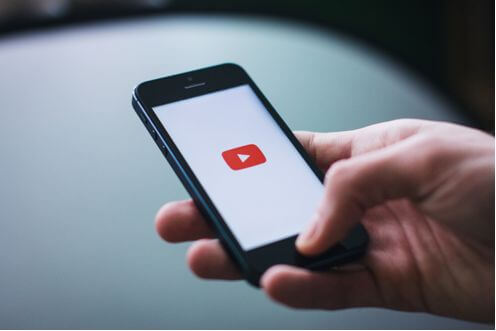 If you haven't added videos in your digital campaign yet, you tend to lag than those who do. Not only YouTube, but you can also post videos on Facebook, Instagram and LinkedIn. Or live broadcast a video on these channels. It's the most popular trend, and a large number of businesses are utilizing it for products demos, interviews, events and many other purposes.

As you can see YouTube videos appear in the search result pages, therefore, video SEO is fast becoming a trend. From closed captions to description, title, logo designing, name and text, everything is optimized. Just invest in a good quality smartphone camera to get started.
6. Spread the word with influencer marketing
In the past few years, influencer marketing has made its impact felt. In 2019, it's the best strategy to give your brand word-of-mouth boost. Use key influencers to spread your brand's message to a broader audience. Linqia conducted research and found that 39% of marketers think of increasing their budget for influencer marketing. They focus on spending anywhere between $25,000 and $100,000 specifically for influencer marketing.
Companies have been choosing 'safe' influencer to target their audience. But in 2019, they are more likely to choose a controversial influencer. Remember Nike's Kaepernick campaign? The brand's controversial advertisement featuring Colin Kaepernick sparked record engagement and sales. That means a controversial face has been a great success for Nike.
We don't say you should pick a controversial face just like Nike. But you can choose a safe option and start influencer marketing to get your message to the mass. Your influencer can be anyone from a celebrity to a blogger, YouTuber or journalist. The best way is to contact a local influencer in your niche.
7. Consider omnichannel marketing
Customers are smarter than ever. They find the information about any product or service through multiple channels. At first, businesses introduced multichannel marketing to help consumers to contact them through many channels. For example, you can introduce your business to your prospects via Facebook ads, Twitter, or dropping by your physical store. Those who have subscribed your email can contact you through email while website visitors can use chat or comment option to communicate. But multichannel marketing didn't solve customers' problems.
That's where omnichannel marketing offers a better experience. It renders a consistent point of communication to prospects across various channels. For example, you interact with a customer on a social channel, then it goes through your SEO ranking and then email. At last, the prospect communicates with you over the phone and turns into a qualified lead. Here, you keep track of your prospects' every interaction irrespective of the channels. In turn, it gives the customers an impression of you being dedicated toward them.

However, to implement an omnichannel marketing campaign, you need to deploy a CRM program to keep track of your interactions with your prospects.

8. Include social messaging apps
Social messaging apps are no more just for sending messages to your friends. WhatsApp with 1.3 billion active users per month and Facebook messenger with 1.3 billion active monthly users have gained to the attention of businesses to make most out of it. Using these instant messaging apps for business purposes is said to gain momentum in 2019.
Since people use most of their time messaging their family and friends, it's helpful to market your products or services to your potential customers. You can send messages to your customers directly with a bit of personalization like using your company's logo. Get an awesome logo using online logo maker first for a better impression.

9. Leverage social media stories
Social media stories are buzzing around. Marketers should adapt to this trend in 2019 for their digital marketing campaign. You can leverage live video to drive brand awareness and boost engagement.
Snapchat was the first to roll out 'My Story' concept. After that, Instagram and Facebook stories came into existence. Now, YouTube has also joined the league with their 'Reels' concept.
Since stories are visible for a specific period, it's a golden opportunity for marketers to leverage fear of missing out (FOMO) thinking.
10. Revaluate your Adwords campaign
Since 2016 search ad revenue has been going up. It will continue to go up for the near future. It's because search ads do well when you manage them smartly. If managed unwell, you may end up spending more onto it in 2019. A mismanaged PPC campaign can drain your budget and shoot up your overheads. Therefore, in 2019, you need to evaluate your drive with proper planning, optimization, oversight and the right strategy.

Conclusion
As per marketing outlook, 2019 will be all about personalization, improved customer experience having AI-powered chatbot. You need to focus on the latest buzz not just to increase conversions but stay ahead of the competitors.
Henny Kel works as a Digital Marketer,
brand consultant and business strategist with Designhill- A reliable
marketplace for logo design, business cards & web design, custom tank-tops design, and
many other designing works. With extensive experience working both client side
and within the agency environment, he has authored several articles on topics
related to digital marketing, business strategies, content marketing etc.