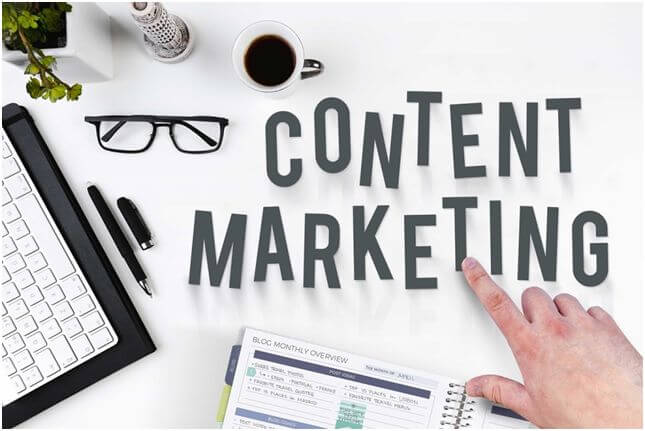 A digital marketing expert once remarked that Content Marketing is the most underutilised digital marketing strategy in the world.
At the time, I did not pay much attention to his observation. I was just starting out in the digital marketing industry and was enamoured by paid media. Targeting, social media spending and Google AdWords was all that I worried about.
However, as I started to settle in the weird and exciting world of digital, I realised the importance of 'content'.  After a point, no matter how good the targeting was, or how much money was being pumped the ROIs kept decreasing.
I sat down to analyse the problem, and sought help from my Creative Head. According to him, we were not paying enough attention of content. There are thousands of digital marketers like me, who have not paid content and content marketing its due credit.
Once I was able to sit with the creative team and chalk out a proper creative strategy, which involved-
A story-telling process
Catchy and attractive copy writing skills
Integration of more videos and visually rich graphics
Aiming to build a community
I saw the same social media post perform 7x times better with the same targeting and media spends!
Why Content Marketing is a Critical Component of any Digital Marketing Strategy?
The experience that I shared above has helped shape my Content Marketing journey massively.
I quickly realised that most brands and agencies are not paying enough attention to Content Marketing. This is where I wanted to set up my niche.
At the end of the day, we all forget that our audience is human beings. We also forget that human beings need convincing. In addition, they need to be convinced in an authentic, genuine and loyal manner.
According to Neil Patel, Content Marketing requires 62% less budget, and delivers 3x more returns. This is a comparison between content marketing and other digital marketing strategies. Yet, content marketers and content writers always get the short end of the stick.
Content that converts is beneficial over other digital marketing strategies as-
It generates loyalty, trust and credibility.
Improves brand awareness and brand recall.
Ensures repeat customers and encourages word-of-mouth spread.
Itis fairly well knows that Content Marketing helps in increasing traffic, climbing the search rankings and contributes to link building. If building your brand sits at the top of your priority list, Content Marketing should be your go-to-strategy.
The best benefit of content marketing is that the strategy has extensions. This means that the amplification from one piece of content is possible across different digital platforms. This helps repurposing the same content for multiple channels, all with their own traffic and benefits.
7 Content Marketing Tactics: The List
1. Create Outstanding Long Format SEO Friendly Content-
This is not a strategic tactic. You might say that everyone knows this already. However, I would counter you by saying that even if everyone knows this, how many are actually executing it.
Creating content that is useful, informative, keyword rich and SEO optimised is tough. There are only a few writers who are versatile enough to create riveting content online.
This is why investment in a content writing team is necessary for every brand and agency. People often skim this aspect of their digital marketing activity. A good content writer is worth his weight in gold for a brand.
If you have a great writer, he or she can content for-
The blog section of your brand website
Your social media pages
Quora and Reddit platforms
Guest Posting Activities
Can you imagine the kind of ROIs you can expect from so many activities? This is why the content creation process is critical to maximising your business's reach and profits.
2. Create Content that Users are looking for-
This is the tricky part of the content marketing exercise. At this point. You might expect me to post links about multiple keyword research platforms.
However, one thing that I value above all paid tools is Google Suggest!
If you ask the best in the industry for some free advice, no one is going to talk about Google suggest. Why? Because then million dollar keyword tools would have no business. I am sorry for trivialising their existence.
You need to create content for things and issues people are already looking for online. Unless you are a Kardashian who creates content and people follow, you will have to take help from Google suggest.
I am assuming all the readers have some basic idea about keyword research. You can type an incomplete search query in Google about your industry, and see what maximum number of people are searching.
For example, if you are in the cooking or food industry, a simple search like how to bake a cake can help you with topics.
3. Use Quora and Reddit Aggressively-
If people were not looking for genuine information, sites like Quora and Reddit would never have become billion dollar companies.
The biggest purpose of the internet is giving valid, credible and useful information. It is essential that you integrate Quora and Reddit into your content marketing tactic.
By being part of threads about your industry, you can drive a lot of traffic to your website. You can encourage people to read information that is more credible by clicking your website link.
However, the intention should always be to offer genuine help. You will be surprised to know how users can spot fakes on the internet. By engaging with at least one trending thread in your industry, you can drive significant traffic to your website.
Overtime (three months at best) this will establish your credibility on the platform. People will start noticing you and your answers. The more you build your profile, the better will it be for your brand.
4. Use the Content Chain for effective Content Marketing-
As I have already mentioned in the opening paragraph, content marketing lets you amplify content in numerous ways.
Let us start with an example-
Suppose you create, a beautifully written SEO optimised 3000+ word article. You also enrich it by adding the relevant images and videos.
You publish the article on your website's blog section. (This article is keyword rich as well!).
You can then share this article on all your social media pages. This will redirect traffic from social media to your website.
You can also follow a thread on Quora, Reddit, and comment on it. Leave a backlink for this article. This can be followed up by submitting guest posts and linking it back to your authority article.
The above processes show how you will be able to attract website traffic from different avenues. This will help in driving engagement, building loyalty and translate into sales. The best part about content marketing is the different channels of digital amplification that it opens.
5. Pursue Guest Posting and Blogger Outreach-
Whenever you see an ad on Google or Social Media, you can immediately recognize one. Can you find out the intricacies of a sponsored content post? In my experience, 90% of people cannot say whether a post is sponsored or not.
Content marketing has the advantage of appearing genuine and credible. This is why most people trust blogs and make purchases after reading them. Guest posting and blogger outreach are two strategies that deliver the best content marketing experience.
By creating the best quality content and reaching out to industry specific bloggers, you can-
Attract website traffic from the publisher's platform.
Build a community within your industry niche with the best publications.
Improve site metrics by getting a do-follow link
Direct audiences to a Landing Page and convert visitors into consumers.
No other paid marketing strategy is as credible and genuine as content marketing is. By engaging guest posting and blogger outreach services, you can guarantee immediate results for your brand.
6. Create Videos and Integrate YouTube into the Marketing Mix-
When it comes to YouTube, most brands think of just ad placements.
They are unaware of the fact that text content on YouTube plays a very important role. Where is the text content on YouTube? How about you check out the description section.
This is an unexplored goldmine for digital marketers. Videos have better reach and engagement than static text or images. This is a psychological human condition.
If you have a great content team, you will be able to use the description section to attract more clicks. Most brands use this section to give social links. This is good, what you should aim for is linking back to your website.
Every brand and agency should concentrate on creating more video assets every day. From social to your YouTube channel. To even the website, every platform should aggressively feature videos.
7. Have Patience and See a Content marketing tactic through-
I am not asking you to give one year to a content marketing tactic. All I am asking for is at least six months. In these six months, you need to-
Create an active blog and publish regularly.
Push social media sharing
Engage with users on Quora and Reddit.
Integrate videos in your content strategy.
Pursue guest posting and blogger outreach.
If you are able to the above five points simultaneously for six months, you will definitely see your website traffic skyrocket.
Content marketing works best in a supportive ecosystem. This ecosystem is also responsible for amplification of content across multiple platforms. If you are able to invest six months of rigorous work and resources, you will set up your digital presence for a lifetime.
Conclusion
Sometime back, I was pointing out to a group, the benefits of content marketing. A young SEO executive seemed curious. He asked me as to why only a handful of people invest in content marketing. This seemed out of place given the benefits that it has.
I figured that this was a question, which most people in the digital industry ask themselves. Content marketing needs investments- it needs a solid creative content team. It also needs SEO experiences to lead it strategically. In other words, there is a lot of effort involved.
People are always looking for short cuts and smart ways to reach their goals. Most of the times they compromise on content marketing. The best brands do not make the trade between content marketing and any other strategy. This is what differentiates the best brands and agencies from the ordinary ones.
We would love to hear about your content marketing experiences in the comments section below.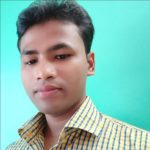 Mashum Mollah is an entrepreneur, founder and CEO at iDreamAgency, a blogger outreach platform. He is a passionate blogger and blogs at MashumMollah.com.