So, you are responsible for planning the next office party, and you want to make it the best office party ever. You want it to be the event that is talked about for years to come, but you have a limited budget to work with. To make matters even worse, your team doesn't exactly share all of the same interests.
What do you do?
Whether you are putting together a holiday party, planning a Halloween Spooktacular, or celebrating Employee Appreciation Day, there are a lot of great ways to host an amazing party without breaking the bank. The ideas listed below will help you knock this shindig out of the park and make your amazing party-planning skills the talk of the office for months to come. Keep reading to discover some out-of-the-box office party ideas.
Book an Escape Room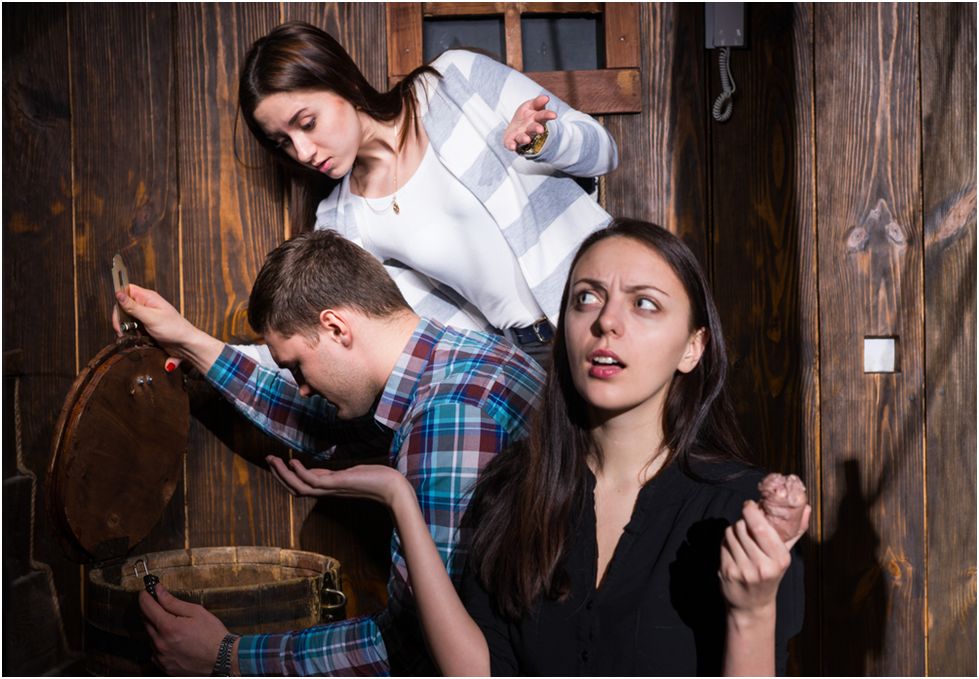 Ditch the boring cocktail party and book an escape room for your team. Escape rooms are popping up in cities and towns all across the country, and they are a perfect destination for small office parties.
The concept is simple. You and your co-workers are locked in a room and have an hour (typically) to escape. You can't just walk out the door, though. You have to figure out how to escape by deciphering a series of complex clues and puzzles. There are all sorts of different escape room themes, so it's easy to find one that your entire team will enjoy.
And escape rooms are more than just a good time. They're also great for team building and problem-solving.
Plan an Obscure Holiday Party
If you want to host an annual party to show how much you appreciate your employees, there is no rule stating that it has to be the traditional holiday party. Most people have jam-packed schedules during the holiday season, and your employees might not enjoy the office holiday party nearly as much the week before Christmas, as they would enjoy having one at some other point during the year.
Just about every day is an obscure holiday. Why not celebrate Unicorn Day on April 9th or International Coffee Day on September 29th? There's a holiday or two on almost every day of the year, so there are plenty to choose from. You just might not want to celebrate Work Naked Day on February 2nd.
Round Up a Food Truck Rodeo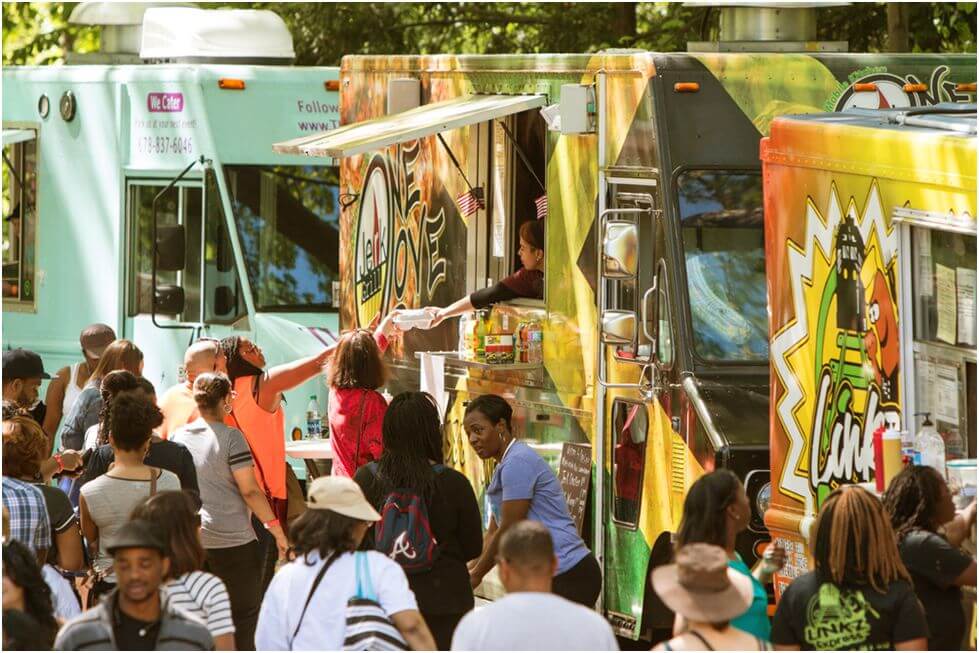 People love food. And they love food trucks. The mobile culinary trend is huge right now, and it isn't likely to go anywhere anytime soon. When you host a food truck rodeo for your next office event, you can have gourmet eats from some of the best chefs in your city brought right to your office's parking lot.
Talk to your employees ahead of time to find out which food trucks they prefer. Have everyone vote on their favorites, and have the winners cater your event. Depending on your location and the number of people who will be attending the event, you may be able to negotiate a discounted rate.
Make It a Breakfast Party
Who says parties have to take place in the afternoon or evening? Take your employees out to breakfast on a regular workday, or have a yummy breakfast delivered to your office. If you talk with local caterers, you may be able to get a great deal since demand for their services is typically lower during the morning hours. Local restaurants and coffee shops may also offer group discounts. Don't be afraid to ask!
Host a Game Night
There is also no rule that says an amazing party has to be incredibly complex. Sometimes, a good, old-fashioned game night is just as much fun as a night on the town. Dig out your favorite classic board games like Monopoly and Scrabble, and encourage your team to do the same. You could even snag some awesome retro favorites on eBay or at the local thrift store.
Set up a few tables, provide plenty of snacks and drinks, and get everyone together for some light-hearted competition. A game night is super affordable on just about any budget, and it is the kind of fun that never goes out of style.
Learn Something New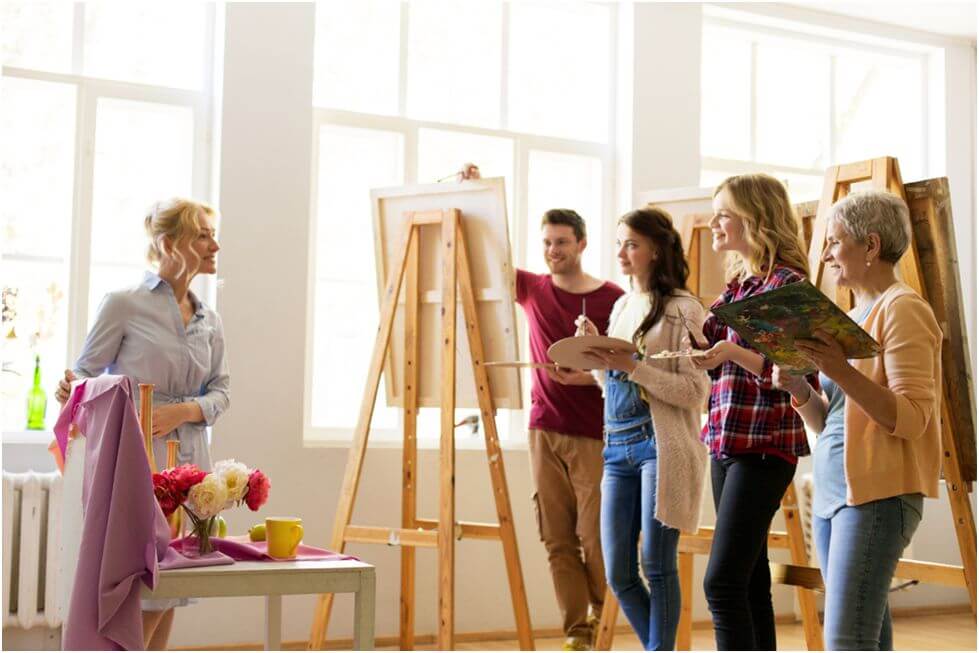 Get the entire office together for a cocktail making class, a painting class, or even a yoga class. You can hire someone to come to your office to do the teaching, or you can attend a class at their location. Either way, having your entire team learn something new together is a lot of fun, and it's a great bonding exercise.
Show Off Your Team Colors
Almost everyone enjoys one sport or another. Whether they're a football fanatic, a baseball lover, or just a fan of the local high school teams, having a spirit day is a fun way to let them show off their team colors. Encourage your employees to dress in their favorite team gear, and let the good-natured rivalry begin.
Bonus points if your spirit day coincides with a major sporting event, like the World Series or Super Bowl. At the end of the day, your team can take in the game, enjoy a pizza and some drinks, and decide who is the most spirited sports fan in the office.
Have an "Around the World" Potluck
Sometimes, classic party themes are the best. You can never go wrong with a traditional potluck. Instead of having everyone just bring whatever they want, though, encourage them to bring something that honors their home state or country.
Print out a list of where everyone is from, what they are bringing, and why it represents their home state or nation. It's a great opportunity to learn more about everyone on your team and share in their culture. Plus, it is an extremely cost-effective way to host a party. You just need to buy printer ink for the lists. The guests are responsible for bringing the food.