At the beginning of July, Amazon announced the opening of their second grab-and-go grocery store in Seattle this fall, only a few months after opening the first one. The second store is going to be bigger than the first one and still work the same to create a cashier less experience each time. Say goodbye to long check out lines: you can walk right out of the store with the items you want.
Cameras and sensors placed everywhere in the store detect all the products you pick up.  The total price of these items is then billed to the registered credit card on your Amazon app. You receive an electronic receipt minutes after leaving the shop.
This comes as a perfect solution for customers who are getting tired of spending their time in endless waiting lines. Instead of simply opening ''regular'' grocery stores, Amazon targeted one of the client's biggest pain point. Nowadays, this is what will be expected from retailers. They will need to go beyond simply selling products and offer a service that their clientele truly wants.
This shift has already started. Physical establishments are reinventing themselves to stand a chance against online retailers like Amazon going offline and offering unique in store experiences.
American Eagle Outfitters opened a new concept store in New York City last year. This ''studio'', as the brand calls it, was specifically designed with the clientele's needs in mind. Because of their location right next to a NYU dorm, the brand knew that most of its traffic would be college students.
American Eagle Outfitters Global Brand President described the store as a ''perfect example of our evolution where we invite customers to enjoy a unique brand experience, feel at home, and curate their distinct individual style''.
Every element in the store reinforces this ''at home'' feeling. Visitors can freely use the laundry area at the back of the store to clean their dirty clothes or even study in the studio's lounge.
To make the buying process more enjoyable, digital concierge iPads are set up in the dressing rooms. The customers can personalize their shopping experience and engage with AE with the tap of their finger.
Finally, shoppers can browse through the dorm essentials collection that includes duvet covers, pillows, slippers and pretty much anything a dorm student could ever need. This collection is usually only available online.
What We Can Learn from the AE Studio?
It seems like it no longer is enough for businesses to simply attract clients with high quality products. They also need to offer ''extra services'' that clients would enjoy but don't expect to get from a regular brick and mortar store.
''Organically'' driving traffic with a free in store service will generate more sales and increase customer loyalty. For American Eagle Outfitters that meant offering a free laundromat to students but for most stores, that could be personalizing the experience and the way they communicate with visitors.
An omnichannel marketing solution allows stores to do just that. It integrates a set of marketing tools that finally give thorough insights on who the customers are and create 1-to-1 communications.
When the shopper connects to the store's network, these Wi-Fi marketing solution allow the retailer to capture data to build accurate customer's profiles. Based on these profiles (interests, occupation, age, etc.), they will be able to tailor the in-store experience: personalize each login page with products the customer might be interested in, offer the help of a virtual sales assistant, integrate a virtual loyalty program, etc.
Collecting and segmenting data about physical customers can also improve the online shopping experience stores offer. They can customize their website pages based on the visitor's customer profile. Why not welcome clients with a personalized message (first and last name) or suggest products based on their in-store purchases?
We are entering an era where experiential retail will become the new normal in order for brands to increase their revenues and gain customer loyalty.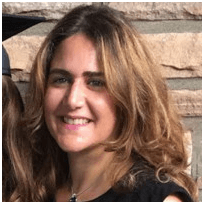 With over 25 years of experience in software development, marketing and sales strategies, I am currently President of Eye-In Media North America. We specialize in offering a platform that enables marketers to step-up their game and use our applications to gather business intelligence. Everyone can provide a digital media solution but not everyone can enable you to get an ROI.