Android 10 – the latest version of the Android OS – is the latest obsession in the market. And why not? It has some of the savviest and smartest features in the market. Let's discuss the best Android hacks, tips,and tricks to survive the Corona lockdown gloom and keep you busy:
Dark Theme
Source:Piqsels
If you have an Android 10 phone, you can switch to dark mode. It's easy to do. Activate it through the 'Display' section in your phone settings. If you switch on the battery-saver mode, the dark them also gets activated automatically.
The dark theme not only looks cool but it also saves your battery life (especially if you have an OLED phone). Some people claim that the dark mode is easy on eyes but it remains unproven.
Earlier, only Google apps (such as Gmail, Calendar, etc.) had dark themes. But now, developers are free to use the API offered by Google to enable the dark mode in their apps too.
Smart Reply
The smart reply feature available on Google can now be used in third-party messengers too. So, much like Gmail, Facebook Messenger or WhatsApp can also suggest three short responses to the message you receive.
Machine learning also anticipates your actions and automate many things. For example, if a friend sends you the address where a red hot sale is going on, the location will open up automatically on Google Maps. You may also check out new gender-specific and other emojis that make chatting a lot more fun.
One-Stop Privacy Settings
Do you keep forgetting how many apps have you shared your location with? Or what permissions you give to different apps? Since cybersecurity is a need of the hour, Android 10 offers you better control over your Privacy Settings and Location Data.
You can choose whether you want to share your location with an app all the time, not at all, or only when you are using it. You may also choose whether you want to receive reminders about background apps using your location. These privacy settings allow you to set all the permissions you grant to various apps or websites you use at once.
If you are too conscientious, you can stop various websites and applications from using your details to personalize content for you or use your data for ad retargeting.
Go Incognito on Google Maps
We already use the Incognito mode on Chrome to search things we don't want to save or be linked back to our Google account. We may use it on YouTube to see things you want others to know that you are seeing. Now, you can use this private search mode in Google Maps too.
The process is simple. Click on your profile photo on the right and turn on the feature. Then, search or navigate to any place you want.
Focus Mode
Apps are as distracting as they are interesting. If you are working from home or trying to study online, you already know how distracting the constant notifications can be. Your mind keeps pulling you to surf your social media accounts, chat a bit, or play a quick game – and you fail to achieve your target for the day.
Realizing this problem, Google's Digital Wellbeing has launched a new feature called 'Focus'. It allows you to pause certain apps for the select duration. These apps are grayed out and their notifications are hidden for the period you select. Use it with the do-not-disturb mode on your phone and get your work done.
Live Caption
Have you tried it yet? This amazing new feature allows you to automatically add captions or subtitles to your videos or podcasts in real-time! If you have a Google Pixel 4 or a higher phone, tap the volume button and the icon below the volume slider to activate this feature.
Live Caption feature does not need Wi-Fi or a data connection to work. It uses on-device machine learning to detect your speech and turn it into captions. You can choose the size and location of the text box containing caption in your video.
It is a very handy feature for those listening to your podcasts or watching your videos in a noisy environment. People who are deaf or hard of hearing or not good at 'listening' part of the language skills can find this feature very useful.
Improved Parental Controls
Google's Family Link app is now part of the Android 10 OS. You can access it through the Digital Wellbeing settings. This tool allows you to:
see the location of your kids' devices,
limit the content and apps they have access to by category,
manage their screen time, and
grant them '5 more minutes' of bonus time for a specific app.
Gesture Navigation
Inspired by iPhoneX, Google has also improved its 'gesture navigation' feature. Now, Android 10 OS has also trimmed down its navigation bar to the three buttons like Apple. Other gestures you can try are:
Swipe diagonally from the left or right bottom of your screen and hold to activate Google Assistant.
Swipe left to right to go back.
Swipe up and hold to access apps you have recently opened.
Swipe up from the bottom of the screen to go 'Home'.
Enable 'Gestures' in system settings and start swiping.
Update Apps and Games Automatically
Google's Project Mainline allows developers to update apps and games while they are being used – without interrupting the user. This feature runs updates (such as security or privacy patches) in the background. They load up automatically when you next start up the phone.
Thankfully, you do not need to do a full system reboot to update every app on your phone anymore.
Sound Amplifier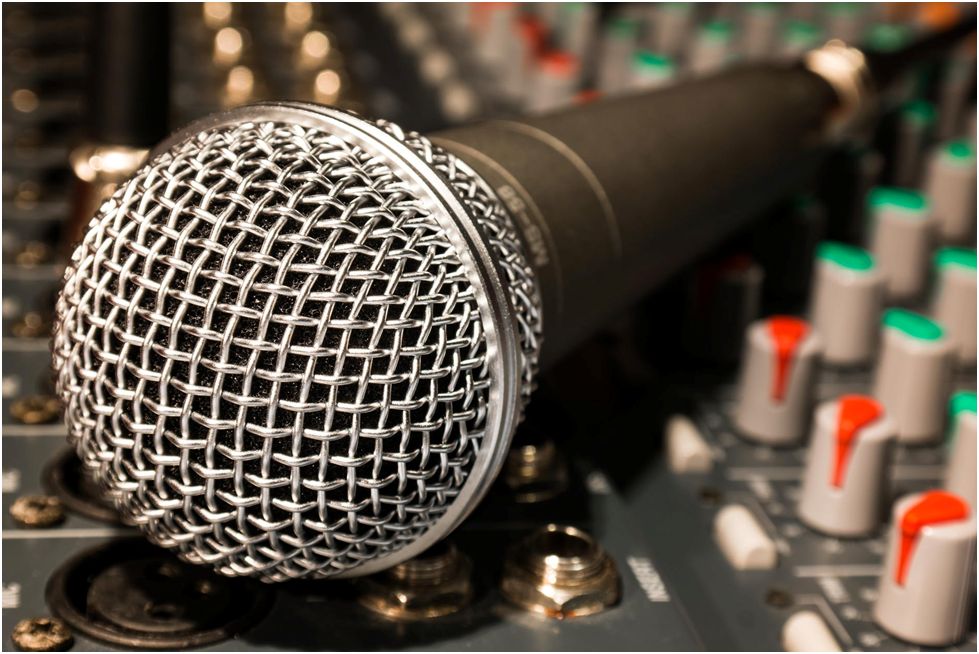 Source: Pexels
This new Android 10 feature allows you to amplify sound but also filter background noise to fine-tune what you want to hear. When you can't get out, drown the sound of family squabbles by plugging in the headphones and listen to the online lecture you need to attend.
Lucy Miranda is a freelance writer & editor at MyAssignmentAssistance. She is devoted to her family, work and friends. She is a News Enthusiast and a Bookworm. She loves Swimming and dancing too. She is interested in educational, marketing and blogging issues.