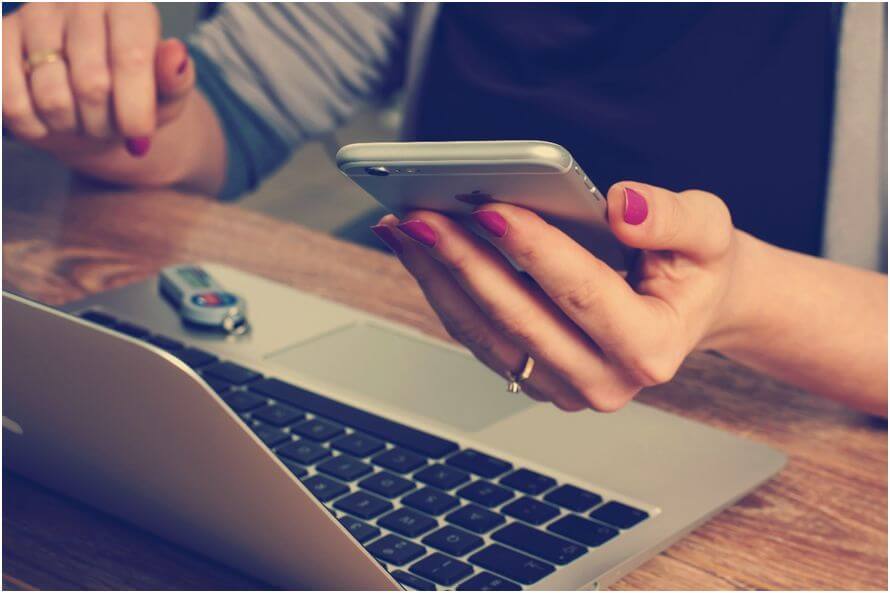 Photo by William Iven on Unsplash
A study conducted by MasterCard and the University of Oxford has found that the average person in this connected world is linked to a total of over 90 online accounts that need passwords for authentication.
Over the years, biometrics has emerged to transform the business landscape slowly when it comes to user authentication, bringing more ease and convenience to people who want to gain access to a wide variety of services quicker and more efficiently.
This increased interest in the use of biometric technology is ushering in the era of frictionless authentication, which is diminishing our dependence on highly vulnerable systems that only require usernames and passwords.
According to Spiceworks, close to 90% of companies will start using biometrics by 2020. Around 62% of those surveyed are already using some form of biometric technology in their system. This comes as no surprise because, for years, companies all over the world have already been utilizing fingerprint scanning for employee log-ins and streamline their respective payroll efficiency systems.
Many organizations have also been using authentication methods for quite a while now. This includes two-factor authentication that aside from requiring username and passwords also call for a security question or code sent to mobile phones, a biometric factor like a fingerprint, retinal scanning, or voice recognition, or all three to beef up their data security.
Before we take a deep dive into how biometrics is changing the world of business, let us discuss what biometric authentication really is.
Your body is your password: a basic guide to biometric identifiers
Biometrics entails the use of people's biological traits for identification and authentication digitally. The two main types of biometric information used in the business world include physical characteristics and behavioral characteristics.
Some of the oft-used biometric identifiers that fall on the category of physical, static characteristics include:
Fingerprints
Iris patterns
Facial features
Vein patterns
Biometric identifiers that fall on the side of behavioral traits, which are based on human activities, involve the following:
Keystroke dynamics
Voice patterns
Signature dynamics and gestures (swiping behavior, typing mannerisms, walking gait, etc.)
Biometric identifiers that belong in the physical, static characteristics are typically collected on a one-off basis and stored in a secure database so that they can be used for various authentication purposes within an organization.
Meanwhile, biometric identifiers in the behavioral category may be carried out or collected on an ongoing basis. It involves "training" artificial intelligence (AI) and using machine learning algorithms to fortify system intelligence by analyzing the way end-users interact with their devices (typing, swiping, tapping, and other behaviors) with the goal of enhancing the system's overall security capabilities.
Why is there a steady growing demand for biometrics?
There are so many accounts of computer hacking, identity theft, and big data breaches that have made headlines recently, constantly reminding us that password protection is simply not enough to safeguard sensitive information anymore.
As Future Talent Institute, founder and president Kevin Wheeler said, "we're all very likely to jot down our passwords on Post-It note and stick it in a drawer, where a determined person could find it and compromise the system. Companies are very concerned about losing proprietary information, and private communications getting out because of compromised security."
Even the longest, oddest, and strongest passwords are not hack-proof when targeted by the most notorious and cunning cybercriminals. The chances of getting hacked increase more when one's password can be easily reset, or if it is reused on multiple websites for different log-ins.
Director of program management Alex Simons of Microsoft's identity division revealed that they spend over $2 million in handling help desk calls monthly just to aid users in resetting their own passwords.
How biometrics is changing the business landscape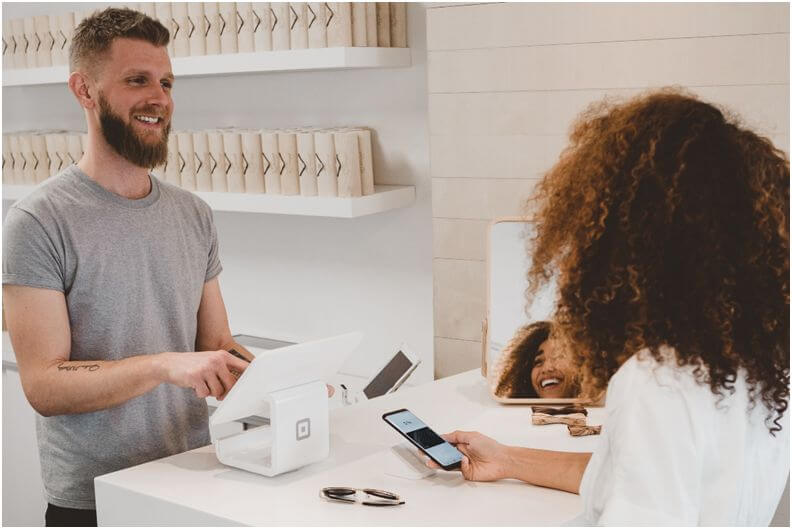 Photo by Clay Banks on Unsplash
A high number of online businesses are losing clients just from the fact that they cannot recall their own passwords. Many end users attempt to reset passwords and are frustrated with the long, tedious steps required to complete the process. In fact, 70% of American respondents find biometrics more convenient than passwords.
This has prompted many eCommerce companies, mobile banking services, and payment applications to integrate biometrics to provide better user experience to their clients by using specialized sensors in smart devices.
Spiceworks revealed from their poll on hundreds of IT professionals based in North America and Europe that over 57% of organizations use fingerprint scanners, making it the most common kind of biometric authentication method. Next is facial recognition at 14%, followed by hand geometry recognition at 5%, iris scanning at 3%, and voice and palm-vein recognition both at 2%.
Peter Tsai, Spiceworks senior technology analyst, said that 46% of the organizations surveyed are using biometric authentication technology on smartphones, "which may be influenced by employees bringing their own mobile devices for work purposes."
With the dramatic price drop of biometric services, as well as an increase in phone models that support various biometrics capabilities, Gartner reports that there will be a rise in biometric authentication usage among businesses. To streamline security processes, facial recognition and fingerprint scanning will become the leading type of biometric identifiers used in the market.
Their research indicates that 70% of organizations are projected to use mobile apps that will enable biometric authentication for workforce access regardless of the endpoint device being used. More and more consumers are also using biometrics in various transactions. To date, there are several mobile payments, identification, and facility access systems that use one or a combination of biometric identifiers.
Some of the most notable biometric applications in the world of business as of late include:
Introduced in October 2014, Apple Pay uses fingerprint technologies, and more recently, facial identification, to facilitate payments for Apple device users.
Rolled out in Europe in 2016, Identity Check Mobile uses facial recognition and fingerprint to verify Mastercard holders' identities.
Chinese shoppers can purchase goods by simply posing in front of point-of-sale (POS) machines that have cameras. The system works by having images of shoppers' faces linked to their preferred payment systems or bank accounts.
Canada-based biometrics firm Nymi has teamed up with major financial institutions like Mastercard and TD Bank Group to launch the world's first wearable credit card that uses a client's unique heartbeat for payment authentication.
Headquartered in Oslo, Norway, Zwipe enables "battery-less, ultra-low-power, self-contained biometric authentication solutions" for various payment cards, as well as wearable technology. They have partnered with Visa to allow both chip and contactless payment methods.
The practical uses of biometrics in various personal transactions
Biometrics is also finding real-world applications in different sectors like border control, healthcare, membership management, and attendance and time tracking, as tackled earlier.
Many countries have already adopted biometrics to increase security measures and help prevent illegal immigration in their respective territories. Accurate information on both local and foreign travelers are accessed through interlinked national databases and immigration details, as well as e-passports.
Various medical facilities use biometric solutions not just for workforce management. It is also used to safeguard patient identification and guard protected health information (PHI), which refers to important personal documents that are critical in upholding patient safety.
Biometrics is being used in membership-driven businesses and groups like gyms, libraries, clubs, and many more. It provides not only secure access, but also a safe, efficient, and cost-effective way to manage members' information
Attendance and Time Tracking
Companies have been using biometrics for reliable employee identification, and time and attendance tracking, as well as payroll management. A published report projects biometric technology usage to increase by 17% this year.
Conclusion
The increased use of biometric technology in everyday life will revolutionize the way we govern personal data. Just as commercial adoption of this technology increases, manufacturers of both hardware and software components should continuously evolve with the market and be consistent in developing systems that will ensure the security of organizations, as well as their clients.
Protect your business from cybersecurity threats by keeping abreast of the latest security and authentication methods in the industry.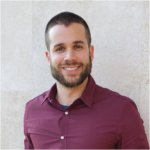 Peter Porr is the Marketing and Brand Manager for ImageWare Systems. He continually works on developing market awareness of, what is now recognized to be, one of the world's leading Secured 2FA & Multi-Factor Biometric Authentication solutions in the world.