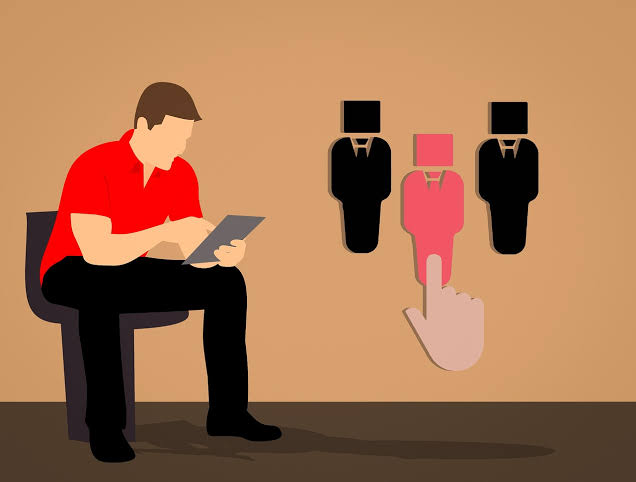 Human Resources is one of the most important departments in any organization, and each new year brings new challenges to the department. This is the beginning of a new decade and the evolutionary change of technology in HR has been unprecedented. This decade will be the face of new HR technology and its implementation.
There are several new things coming up in the top 3 departments of HR which are:
Recruitment
Workplace/Workforce Management
Labor law compliance.
Let us look at the most prominent upcoming trends in each of these functions of the Human Resources department.
1. Using Latest Technology For Levelling Up The Recruitment Process
Artificial Intelligence is one of the fastest-growing technologies. From self-driving cars to HR management, everything can be made more efficient with the help of AI. According to a recent survey byIdeal.com, 52% of recruiters find the resume screening process to be the hardest part of the job. AI can ease the process of recruitment in a lot of ways, such as:
AI can save a lot of time and energy by scanning resumes of the candidates and shortlisting them according to the needs or benchmarks of the company. Companies that are looking to expand their workforce, can leverage AI to help shortlist the best candidates from a large pool in almost one-fourth of the time taken by a human.
Artificial Intelligence is unbiased and will shortlist candidates based on the desired characteristics specified by the end-user. The Machine Learning model used for AI in HRM, is hence, trained in the way the company wants.
Another important AI tool that can help significantly in this domain are chatbots. Answering different questions of the candidates can be cumbersome and time-consuming for an HR employee. Chatbots are interactive platforms that can answer frequently asked questions of candidatesinstantly, and help the companies and/or agencies fast track the process.
Apart from being a boon to the HR department and increasing the efficiency of the recruitment process exponentially, AI also helps in increasing the brand value of the company and a positive brand image is imbibed in the eyes of the candidates.
A candidate is more likely to join a company that has taken a step towards technological advancements and is using innovative modern HR tools to automate their recruitment process.
2. Leveraging Advance Tools For Workforce Management in HR
Most of the trends that can be expected in this will be related to the advancements of tools. There are various domains that fall under workforce management such as:
Compensation planning
Performance management
Workplace environment
Employee engagement through feedback
These domains can be meaningfully aided by various tools to streamline various processes and can be utilized by the HRM department or an agency, such as:
VR and AR – The first and foremost step of HR after recruitment is the training of the candidates. The upcoming trend in employee training will see the implementation of Virtual and Augmented reality. The learnings imparted this way are more practical and intuitive. This will also encourage regular skill development for existing employees of the firm.
Gamifying The Workplace Environment – Gamification is an important tool to help upskill the workforce of a company. It is quite obvious that the working class is not often interested in going back to the stage of studying and writing exams and that's where gamification comes into play. It is an interactive way of screening and testing employees and upskilling their workforce.
Employee Experience Software – Employee Experience Platform is going to be one of the biggest HR trends of 2020. There is a lot more than just good pay and incentives that help reduce the attrition rate of a company. EXP will help design and manage the interactions of the workforce in a company. It also makes for a great platform for employees to collaborate and increase productivity.
Comprehensive Data Analytics Software – Data Analytics has been doing wonders in all fields and so is the case with HRM. Every top agency would suggest a company to gain insights into its data with advanced analysis. Data-driven decisions should be taken to retain the top talents of a company based on various metrics like the frequency of leaves, engagement levels, and target achievements.
Employee Feedback Software – Employee feedback is extremely important to understand the reasons for employee turnover and take the necessary steps to make the company a desirable workforce for candidates with different talents and skills. Regular automated surveys via employee feedback software will help you gain the insights needed by the HR department to organize and maintain a healthy workforce environment.
3. Introducing Compassion and Appreciation Into The Workplace
While the technological advancements in the HRM department are going to make things better, a human touch is always necessary to make things the best. Kindness and appreciation have grown into a much-appreciated HR trend for the employees in companies. Here is how both of these elements can improve your workplace environment:
Kindness works like magic and can increase the productivity of the company. For example, a small celebration when it's someone's birthday or a helping hand when someone is not well can go a long way in building strong relationships that will be valued way over money.
Appreciating your employees plays an important role in letting your employees know that their efforts are not going unnoticed. A single word of appreciation for good work can boost the morale of an employee and can bring out greater results from them in the future.
This does not have a direct monetary benefit to any company but it has a lot of indirect benefits. In today's world, no employee is hesitant to talk about how their company is on various review websites. Small things like these are what can make or break the reputation of a company.
Conclusion
The aforementioned HR trends will prove substantial in changing the workforce ethics of many organizations having an HR department. The year 2020 will be significantly defining in terms of how substantially these trends are implicated amongst companies, and what results come out of these implementations.